The Mars Rover - Articles
Sort: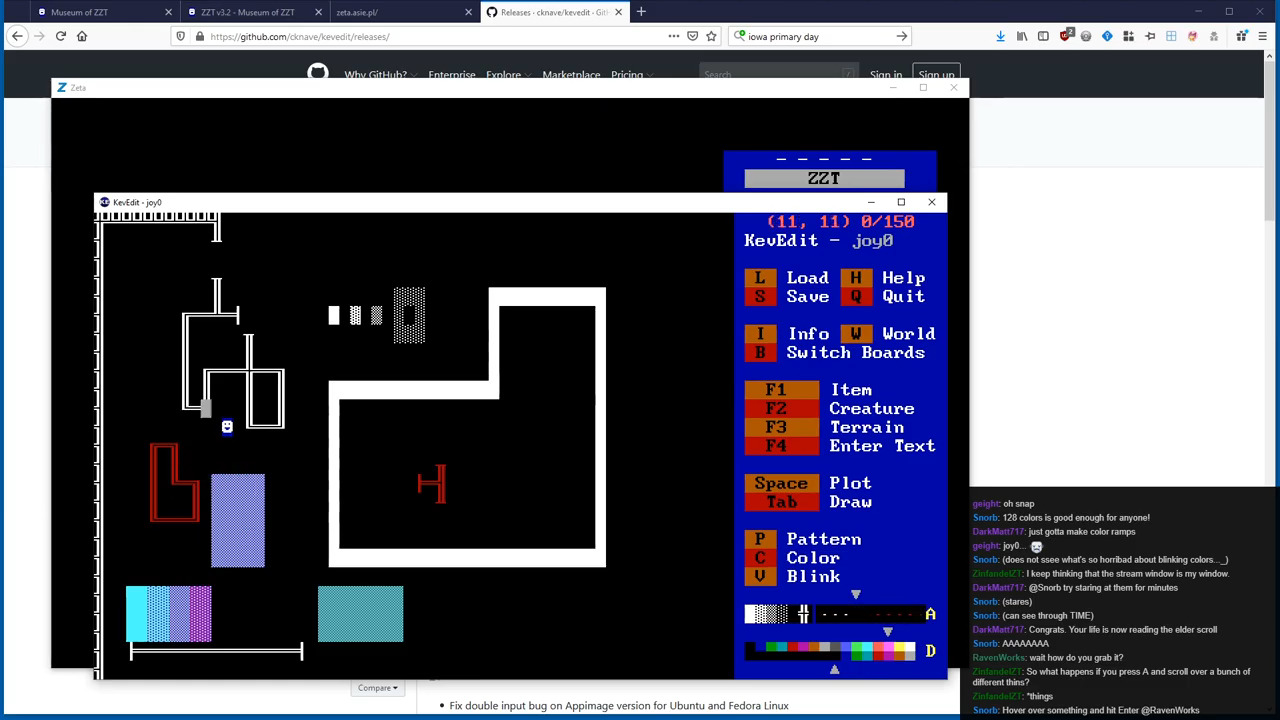 Description
Checking out the basics in preparation of making a ZZT game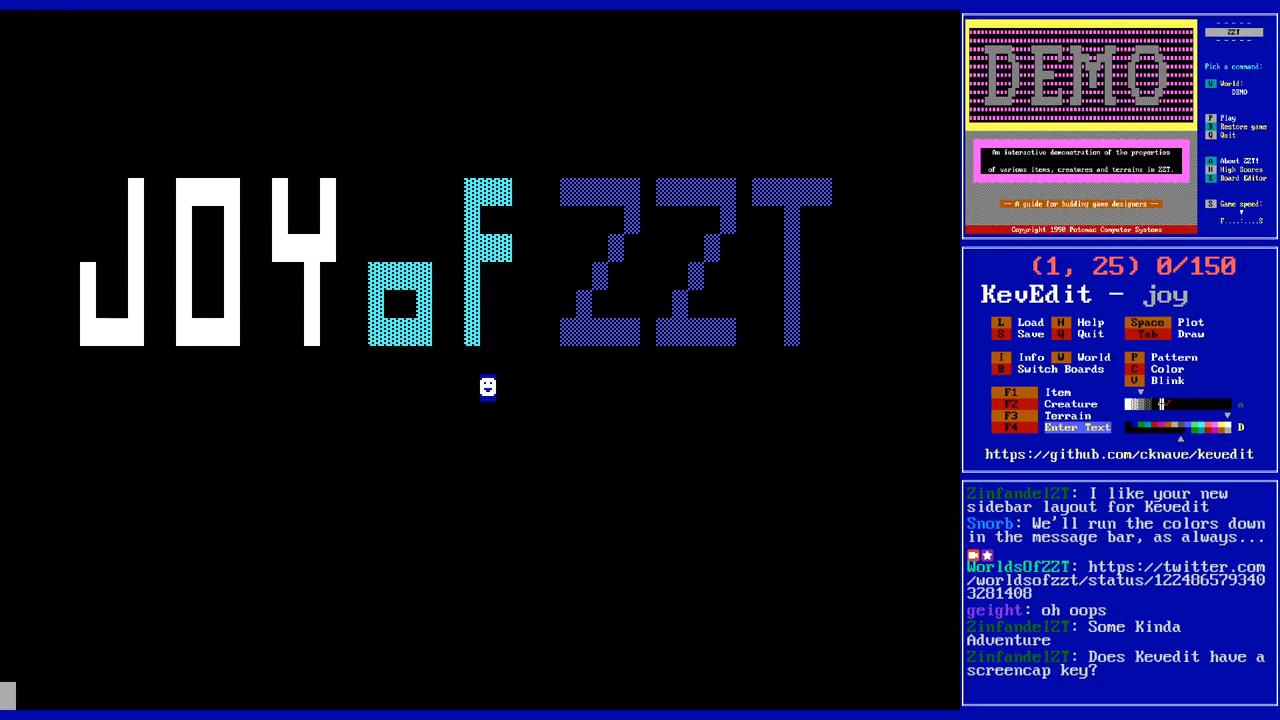 Description
Making an action board: Considering creatures, items, and player flow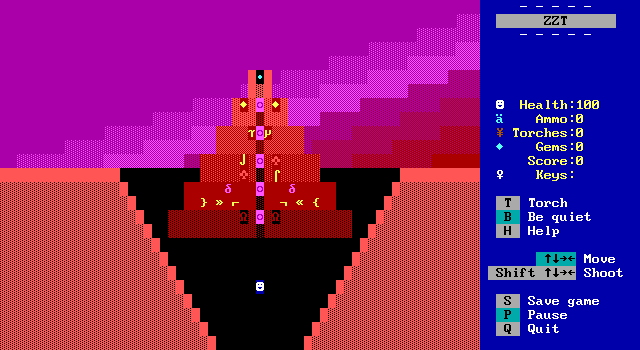 Description
Making some visually interesting boards without creating a purple key gauntlet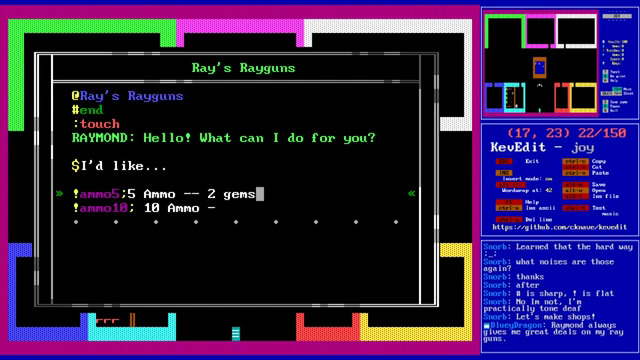 Description
Learn how to program with ZZT-OOP by spending 30 minutes making fish in a mall's pond swim around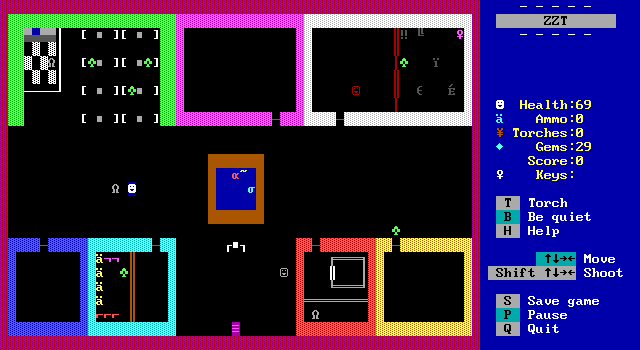 Description
Zaps and Restores. Sets and Clears. Rescuing robots and atomizing children. We call it ZZT.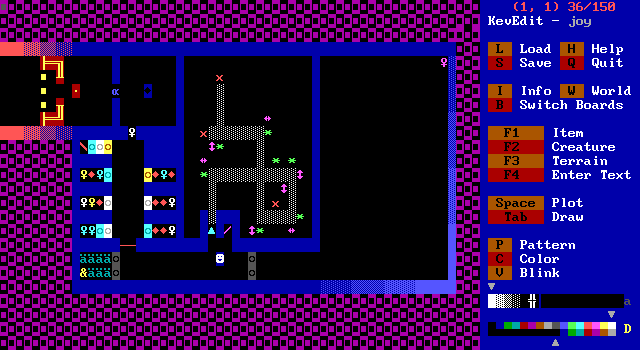 Description
Quizzes, Boulders, Keys, and Target Practice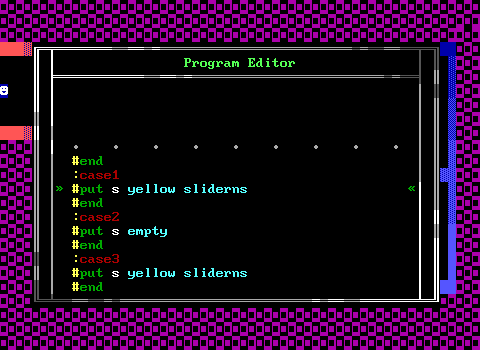 Description
Squashing Bugs and One More Puzzle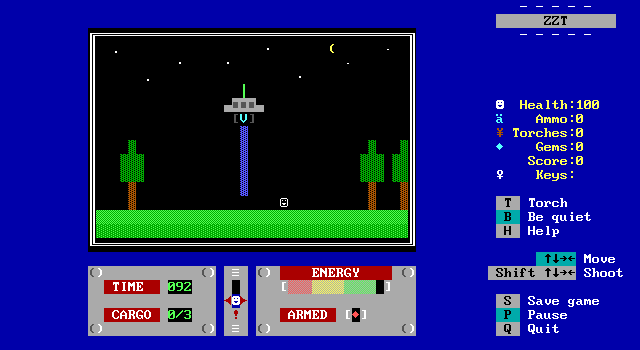 Description
Using messages sent between objects to transform ZZT's gameplay and make an engine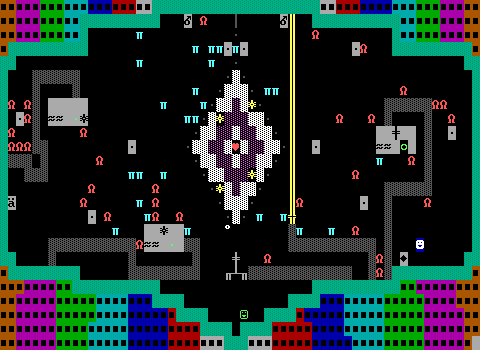 Description
Creating a final battle sequence with a goal other than "shoot a boss a lot"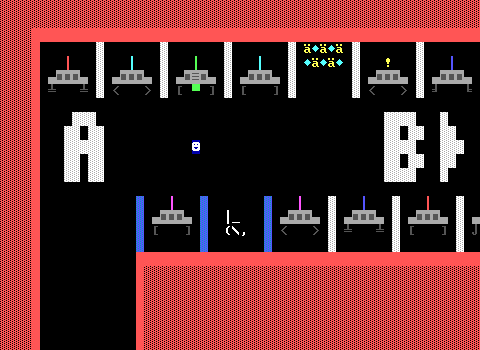 Description
Tying it all together and doing some playtesting
Sort: