Museum of ZZT
Welcome to the Museum of ZZT, a site dedicated to the preservation and curation of the many games and worlds created with ZZT.
ZZT is a text-mode game from 1991 created by Tim Sweeney of Epic Games. ZZT has its own editor and scripting language which offers what may still be an unmatched level of accessibility to beginning game developers. A significant number of ZZT worlds were created by authors in their early teenage years, with some being made by children under 10. ZZT's simple ZZT-OOP scripting language gave many a friendly introduction to programming.
The goal of the Museum of ZZT site is to collect these worlds, offer discussions into them and the community built around them, and keep them safely preserved. It is the hope of the Museum that the generally unknown works of ZZT community can be easily discovered and that their importance can be recognized.
Latest Articles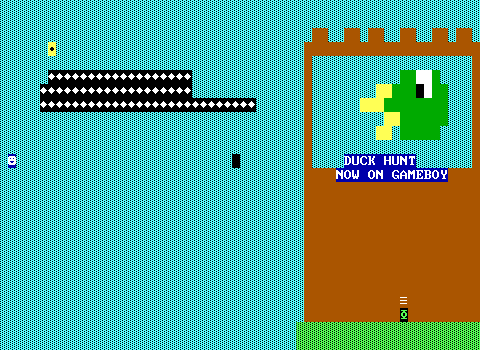 Description
An homage to ZZT Mario games of old with plenty of laughs to be had!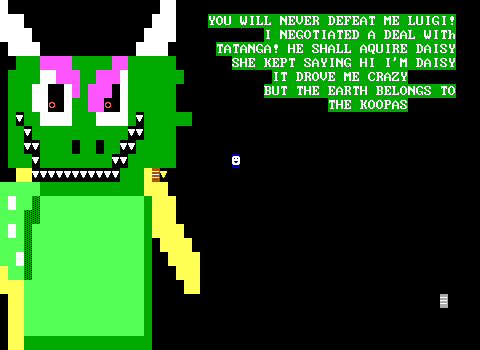 Category
Publication Pack
Associated Files
Cat Trap
,
Creatures of the Neon Moon
,
Hero's Quest
,
Mark & Matt's Star Trek
,
Nut Trek: The Next Generation
,
A Pact with Poe
,
Shtar Trek: Part 1
,
Star Trek
,
Star Trek
,
Star Trek Adventure: Marooned on Sigma Alpha II
,
Star Trek: The Next To Last Generation
,
Toypole
,
Yoshi and Luigi: The New Adventures to Save Princess Daisy
Description
Dis ain't your little sisters ZZT boss fight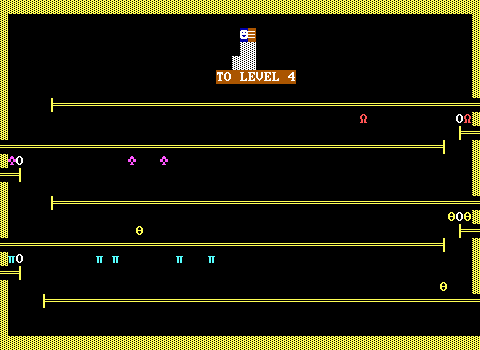 Description
Fighting giant skulls and Tigerzords. Grabbing some Carl's Jr. Then: Death of the author. Literally.
| Title | Author | Date | Category | Description |
| --- | --- | --- | --- | --- |
| | Dr. Dos | July 31, 2022 | Closer Look | Plans for an open-ended barbarian adventure get smashed to pieces by bugs and general incompleteness |
| | Dr. Dos | July 27, 2022 | Livestream | Part parody, part homage. These Star Trek games introduce us to "Fartin on the Phone", the "Men's Hair Club" and more |
| | Dr. Dos | July 24, 2022 | Livestream | A disastrous run in with some cannibals and kids in need of math tutoring, followed by rescuing the neighbors from ruffians |
| | Dr. Dos | July 23, 2022 | Publication Pack | 9 new files, but 17 newly published games thanks to a recent game jam! |
| | Dr. Dos | July 21, 2022 | Livestream | A few failed missions before Zack Townsend shows us how to deal with Dr. Wicked! |
| | Dr. Dos | July 20, 2022 | Help | Long Walks Through Short Code In Examplia, A ZZT-OOP Example World |
| | Dr. Dos | July 18, 2022 | Livestream | A wife guy and a wannabe wife guy go about the daily grind. Plus: The forbidden 5th season |
Latest Reviews
| Title | File | Reviewer | Date | Rating |
| --- | --- | --- | --- | --- |
| | | ZZTEr | June 25, 2022 | 3.5 |
| | | nmmmm | June 21, 2022 | 5.0 |
| | | buggy | June 21, 2022 | 5.0 |
| | | nmmmm | June 19, 2022 | 5.0 |
| | | | June 15, 2022 | — |
| | | | June 4, 2022 | 4.5 |
| | | Anonymous | May 28, 2022 | 2.5 |
| | | verasev | May 19, 2022 | 4.5 |
| | | | May 19, 2022 | — |
| | | | May 17, 2022 | — |