Museum of ZZT
Welcome to the Museum of ZZT, a site dedicated to the preservation and curation of the many games and worlds created with ZZT.
ZZT is a text-mode game from 1991 created by Tim Sweeney of Epic Games. ZZT has its own editor and scripting language which offers what may still be an unmatched level of accessibility to beginning game developers. A significant number of ZZT worlds were created by authors in their early teenage years, with some being made by children under 10. ZZT's simple ZZT-OOP scripting language gave many a friendly introduction to programming.
The goal of the Museum of ZZT site is to collect these worlds, offer discussions into them and the community built around them, and keep them safely preserved. It is the hope of the Museum that the generally unknown works of ZZT community can be easily discovered and that their importance can be recognized.
Latest Articles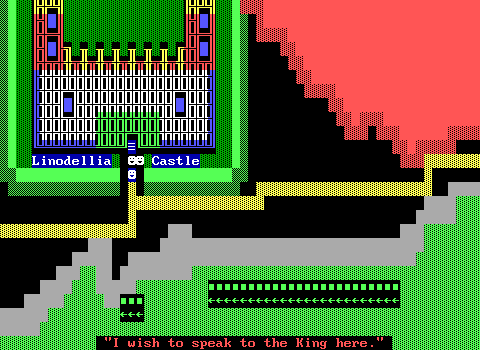 Publish Date
Mar 20, 2023
Description
The sequel to the player-hating original reveals the author to have improved considerably ...in some ways at least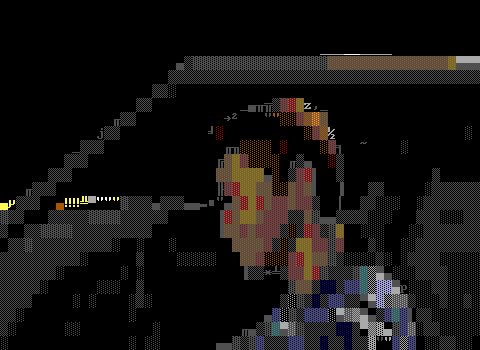 Publish Date
Mar 17, 2023
Category
Publication Pack
Associated Files
Cave of Death
,
Forest of Doom
,
Kwest
,
The Mask
,
Mazes of ZZT
,
, Mean Girls Mag #2: Winter 2023
MNMN
,
Search for the Lost City
,
Star Snors: A Lost Hope
,
The Sword of Destiny
,
Unga Khan 4
,
ZZT Land Part Three: The Lost Forest of the Ancients!
Description
A dozen worlds, mostly classic, and one fancy magazine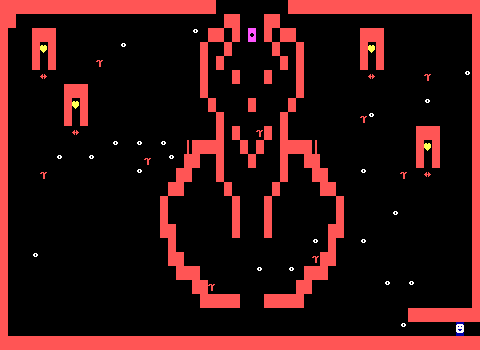 Publish Date
Mar 14, 2023
Description
Spending a lot of time being charmed by an unpreserved world from 1991 where anything goes
| Title | Author | Date | Category | Description |
| --- | --- | --- | --- | --- |
| | Dr. Dos | Mar 10, 2023 | Closer Look | Taking one of the worst balanced ZZT games and turning it around significantly. Somehow. |
| | Dr. Dos | Mar 07, 2023 | Livestream | History repeats itself in these time travel games where there's really no difference between the age of dinosaurs and the cybernetic future of 2020 AD. |
| | Dr. Dos | Mar 05, 2023 | Livestream | Stealing from priests to buy novelty t-shirts and defeating the emperor of darkness in this strange official ZZT release |
| | Dr. Dos | Feb 28, 2023 | Closer Look | No ammo. No torches. No health. No gems. What does this game have? Misery. |
| | Dr. Dos | Feb 27, 2023 | Livestream | A lot of unexpected and iconic moments in worlds with no programming, with too-realistic shops, and mazes that aren't really. |
| | Dr. Dos | Feb 25, 2023 | Livestream | The first of the worst. A ZZTers famous for low quality work gets their due. But is the title that deserved? |
| | Dr. Dos | Feb 23, 2023 | Livestream | A mishmash of games with Lost in the title, featuring lengthy codes and the Jarkelex |
Latest Reviews
| Title | File | Reviewer | Date | Rating |
| --- | --- | --- | --- | --- |
| | | | Jan 19, 2023 | — |
| | | | Jan 18, 2023 | 3.00 / 5.00 |
| | | | Jan 17, 2023 | 5.00 / 5.00 |
| | | derspaete | Dec 18, 2022 | 5.00 / 5.00 |
| | | | Dec 12, 2022 | 5.00 / 5.00 |
| | | | Dec 05, 2022 | 5.00 / 5.00 |
| | | | Nov 19, 2022 | — |
| | | Corey | Nov 05, 2022 | 5.00 / 5.00 |
| | | | Oct 30, 2022 | — |
| | | | Oct 22, 2022 | 5.00 / 5.00 |