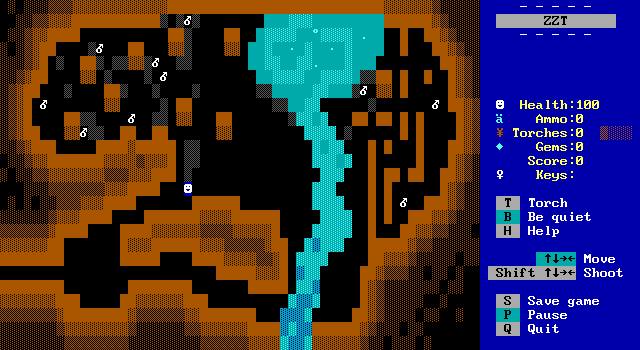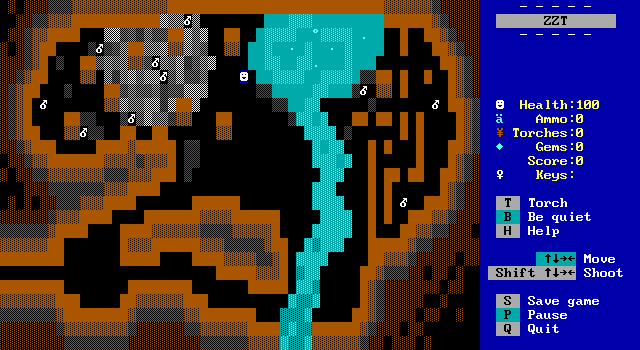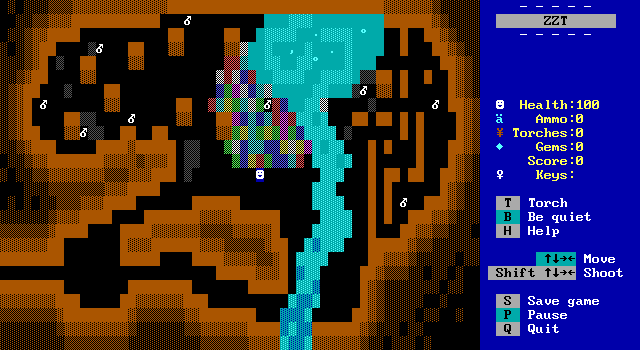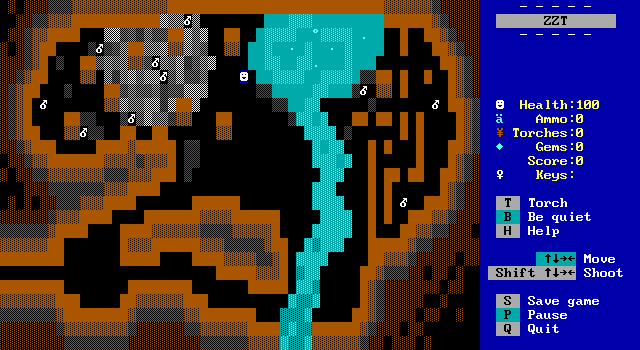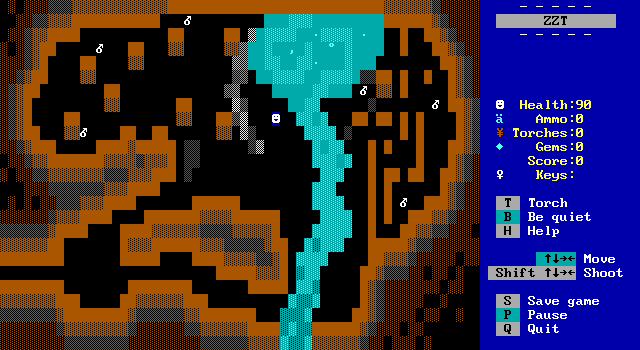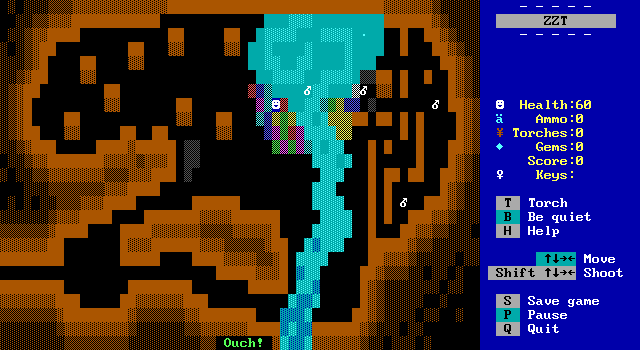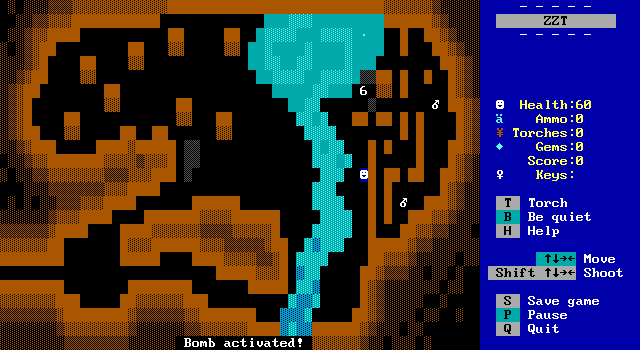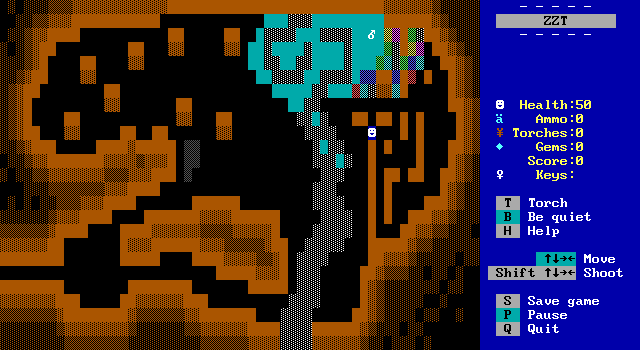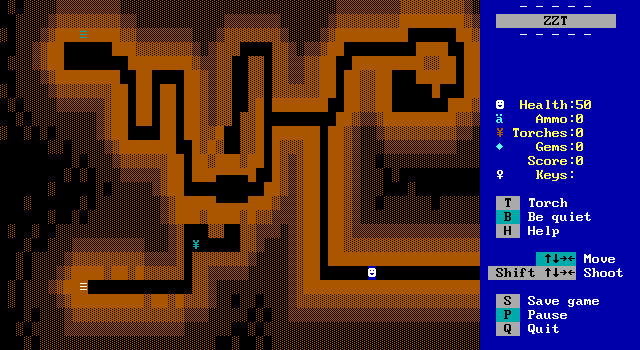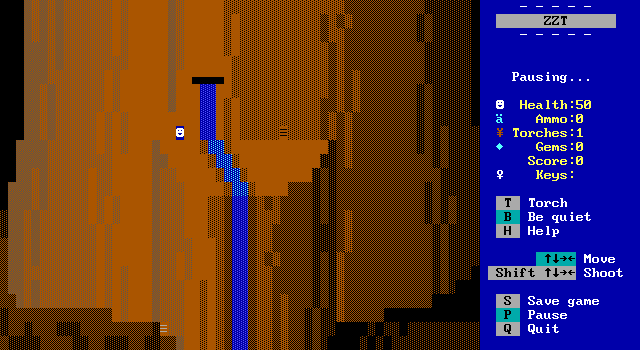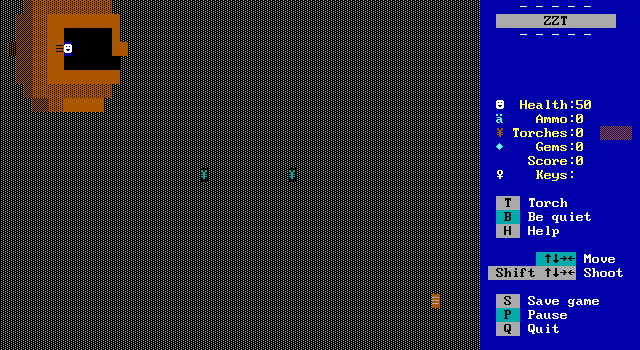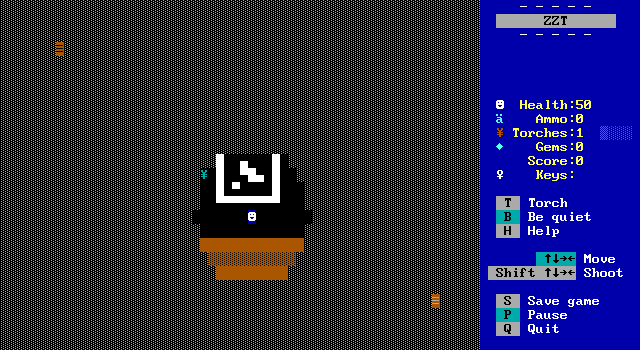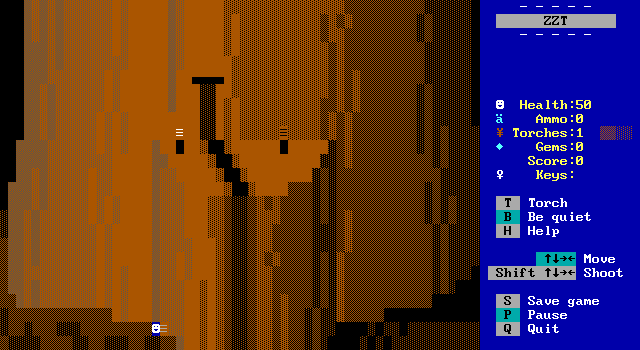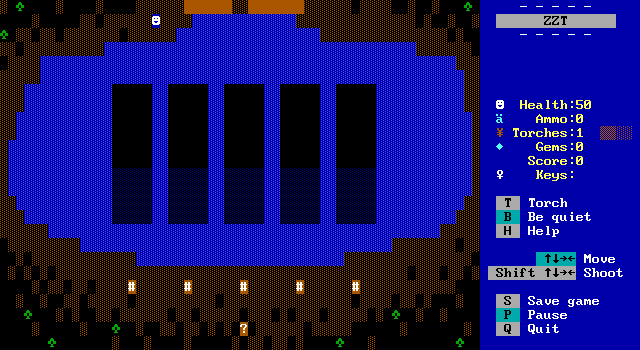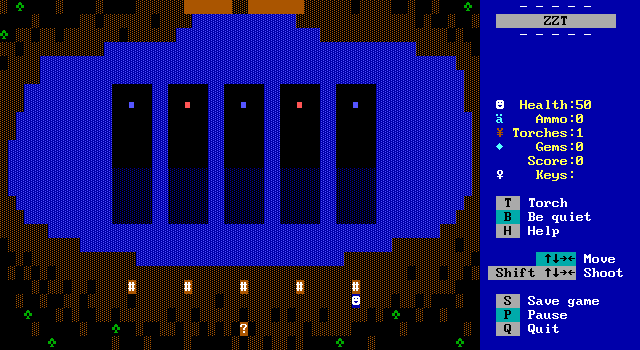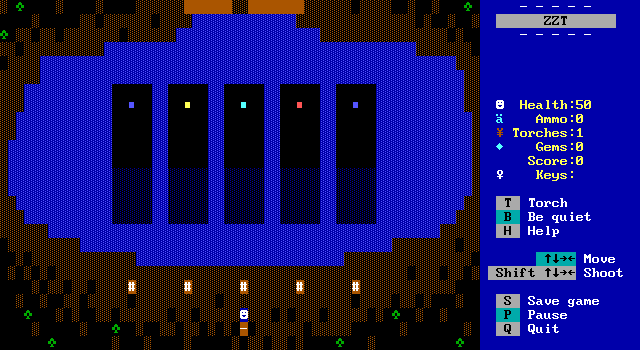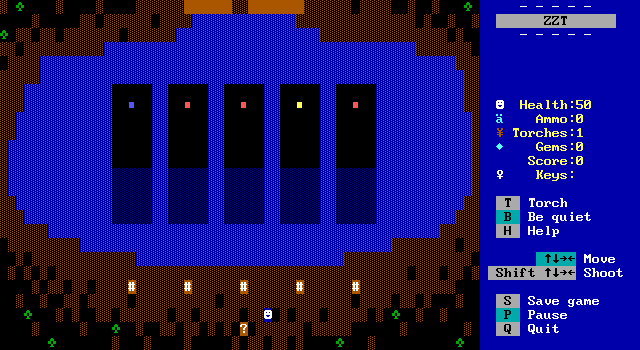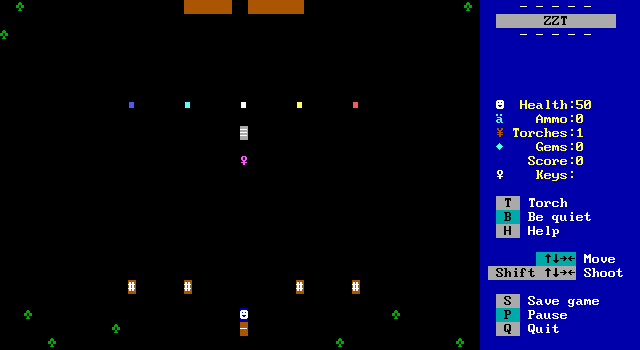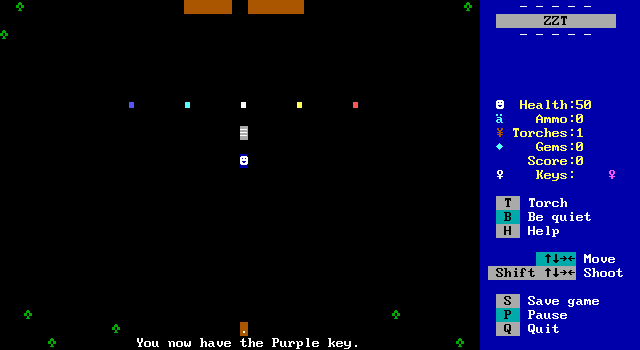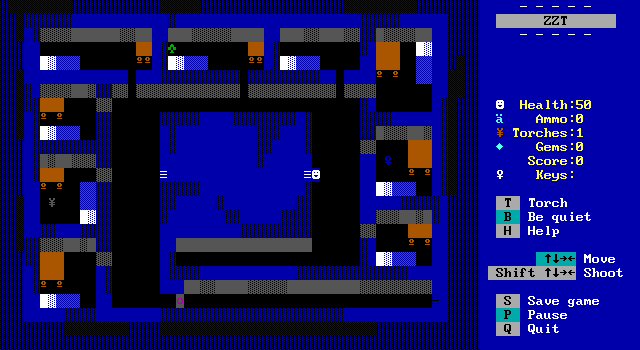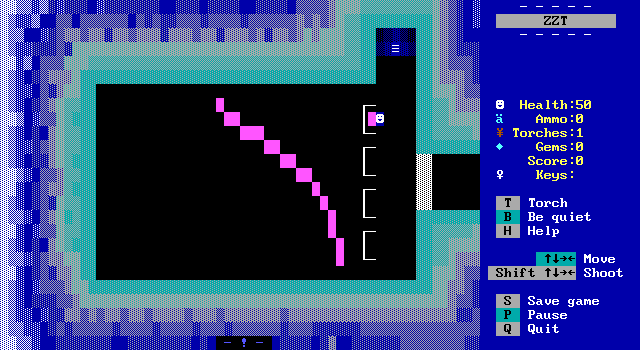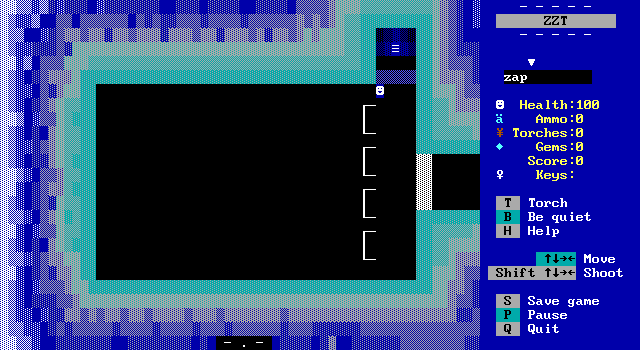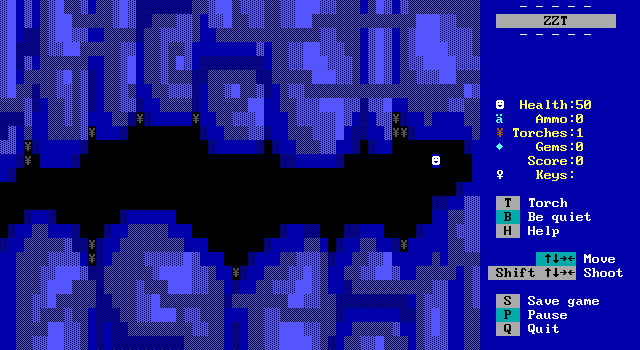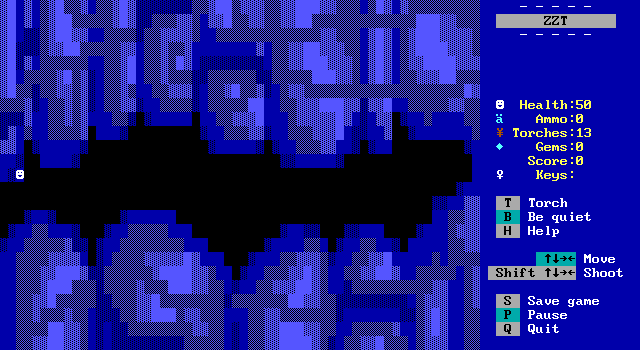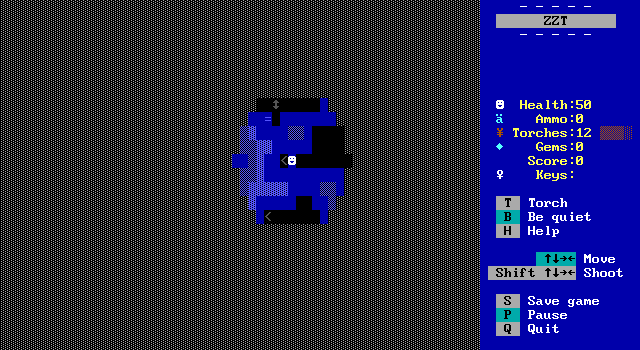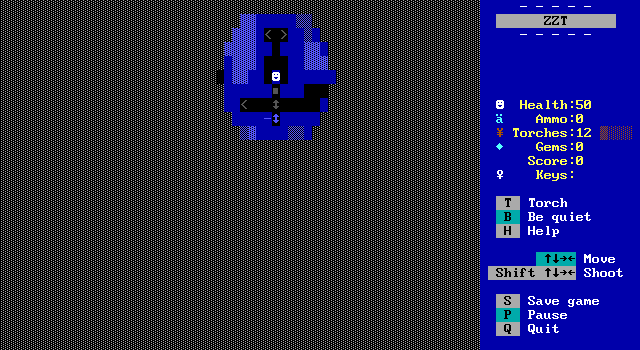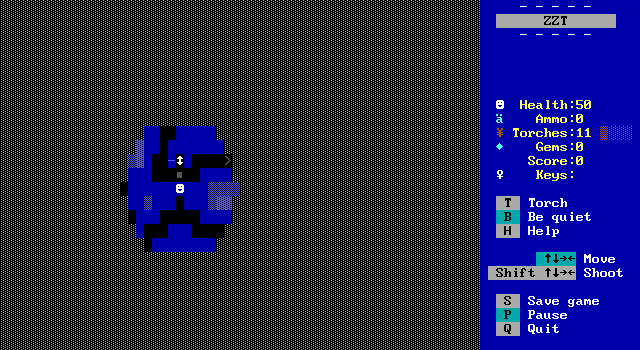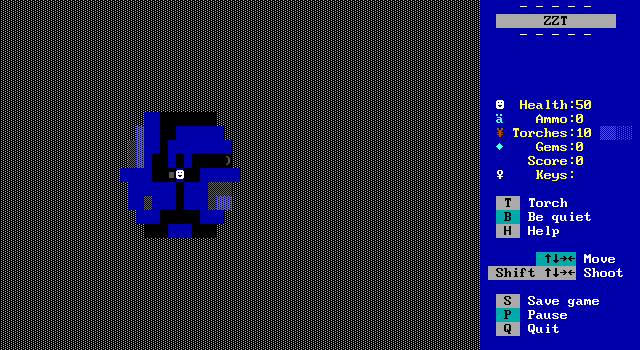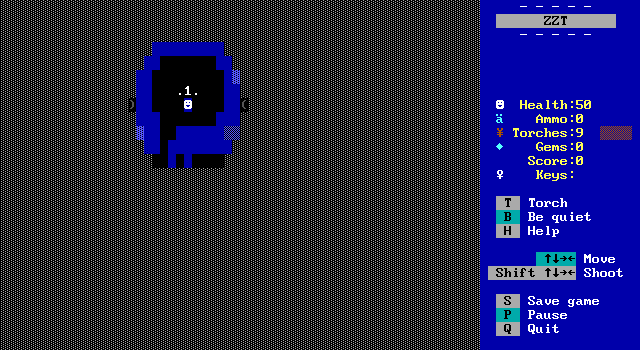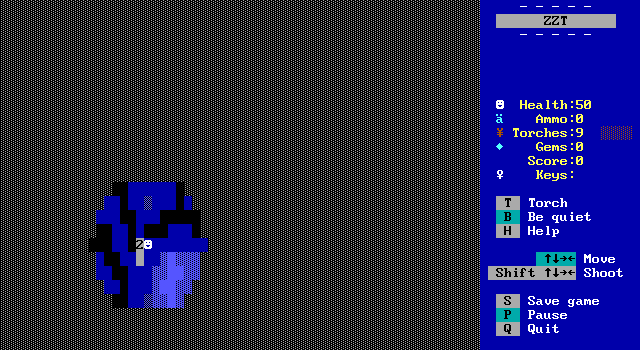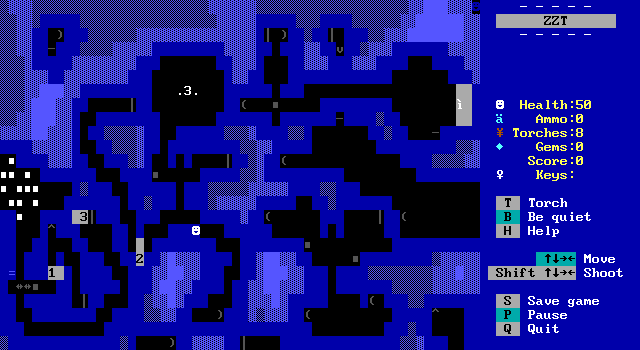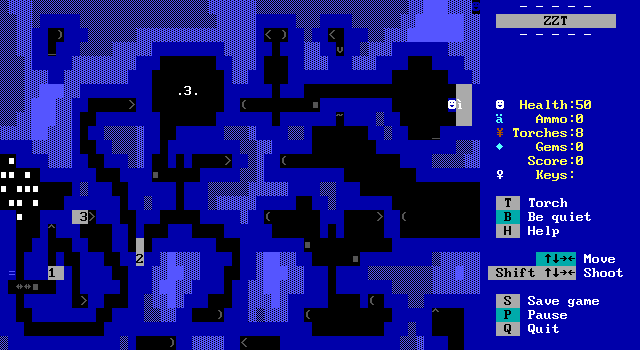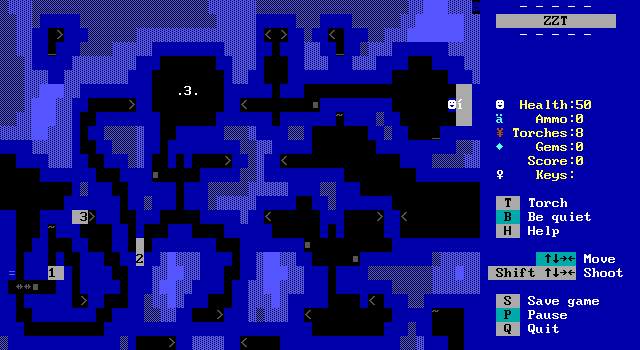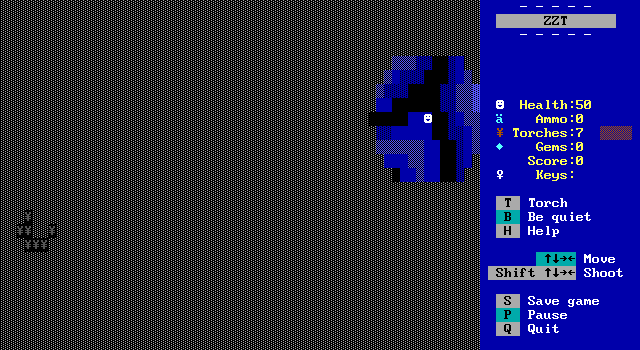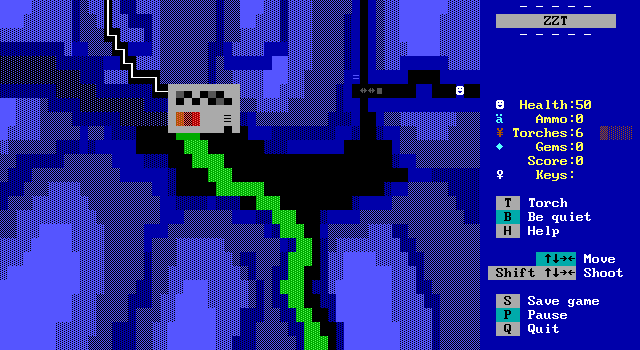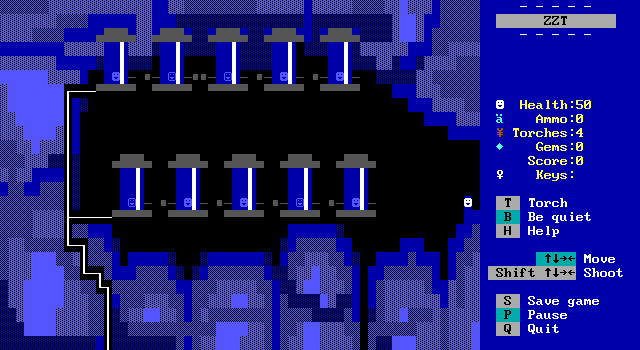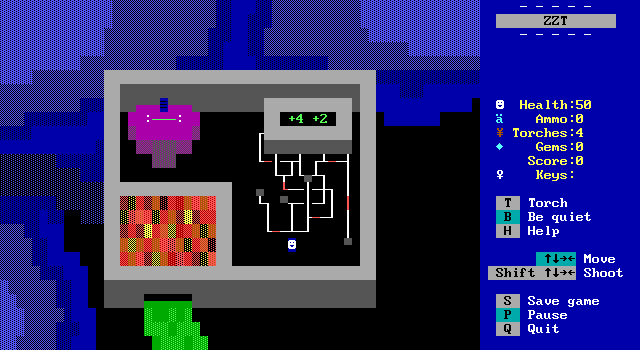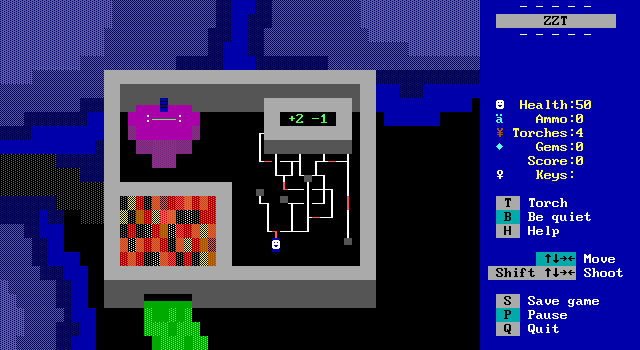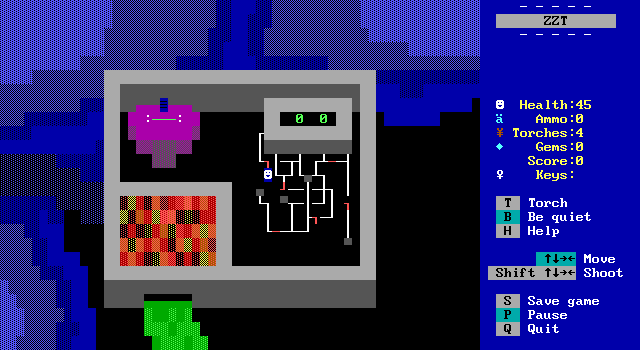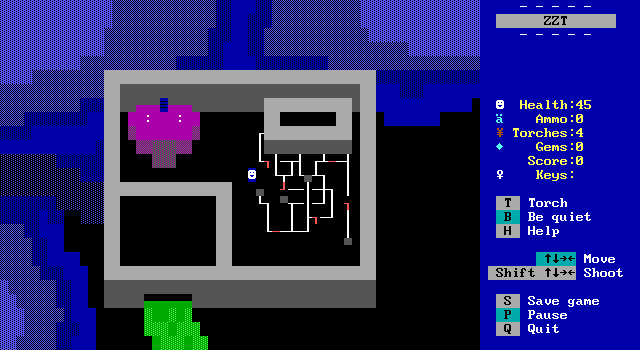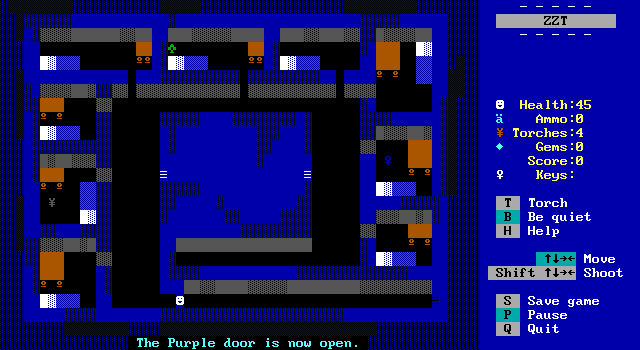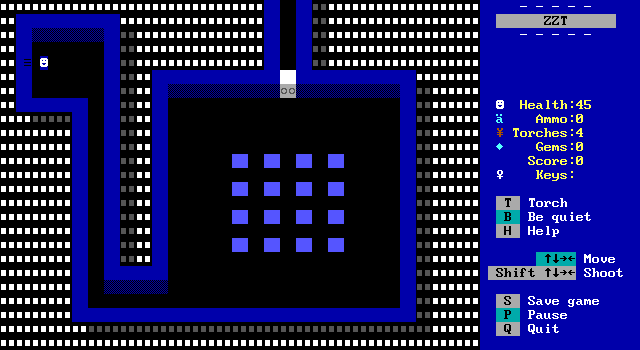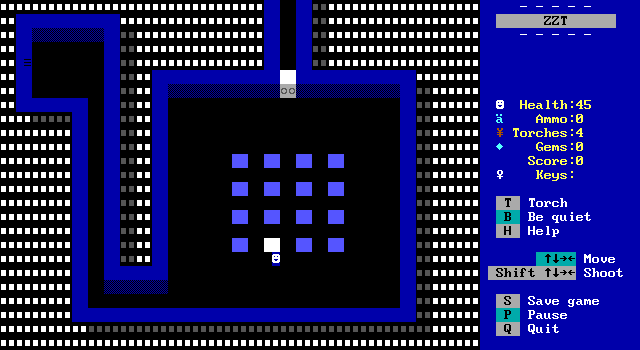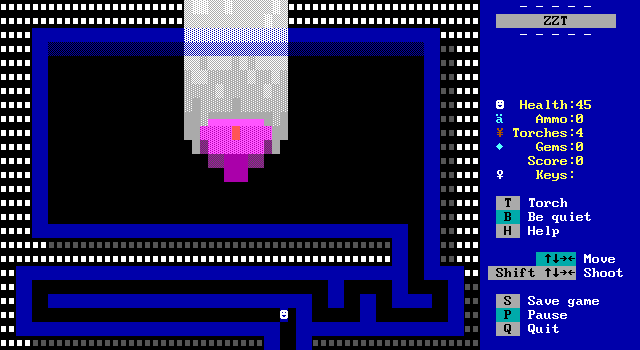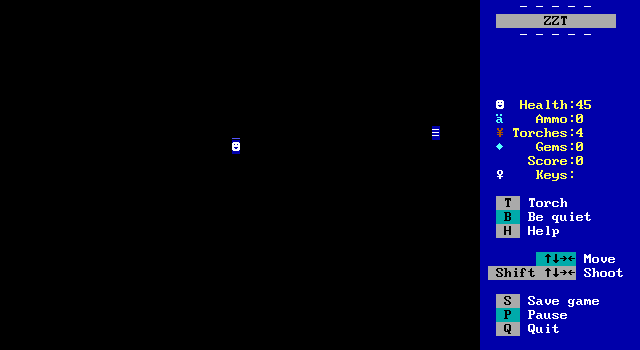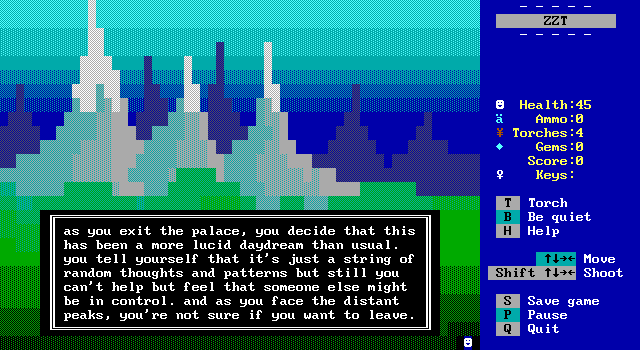 Final Thoughts
While most ZZT games of the era feel like the editor was opened and whatever came to the author's mind got included, Winter is a refreshingly modern game that you'd hardly guess was over twenty years old now. Myth clearly developed the game with goals in mind, and I think she achieved them. This game has a very powerful atmosphere and greatly earned its strong reputation as a lovingly crafted puzzle game.
Myth took on the self-imposed challenge of a game free of text did an excellent job surpassing that challenge with a combination of memorable locations, unique puzzles, and an eye for good design. It almost feels like a ZZT take on Myst. From technicolor trees to technological machines myth conjures up surreal scenery throughout Winter. She does so in a way that makes things more than just eye-catching set pieces but oddities whose functions must be figured out by putting the pieces together yourself.
Playing it today, I was pleasantly surprised at the effort put into the game. The level of polish and care into making objects become spectacle, getting shows of light and sound as you input passwords or animations of digits recalculating. Whether dropping the player from the sky to a mesa peak or watching the glass tubes drain and release their occupants, myth absolutely keeps the player in the head-space of being flung throughout an idle mind, always stopping to admire the details and being rewarded for doing so.
For all the praise I want to give Winter, there were the unfortunate issues of the mesa not providing enough torches for all but the speediest players, and kind-of-sort-of functioning puzzle to access the caves. The latter in particular is a rather noticeable stain on an otherwise very high quality game. Winter is easily one of the better games I've played for this series, and can respectably keep up with modern puzzlers like Benco's Ana or Rabbitboots's Faus Amis. If you have any interest in ZZT puzzle games, myth's Winter is simply a must play.
======
A Worlds of ZZT Production
======
The Worlds of ZZT project is committed to the preservation of ZZT and its history.
This article was produced thanks to supporters on Patreon.
Support Worlds of ZZT on Patreon!