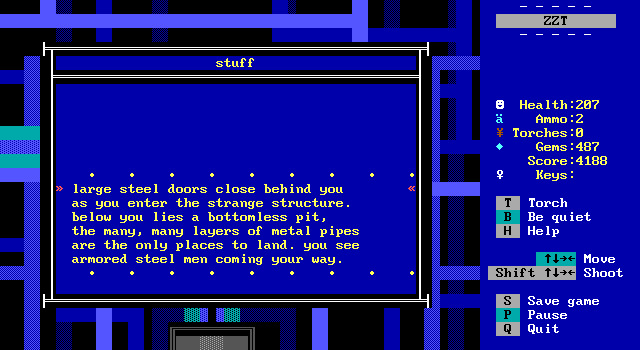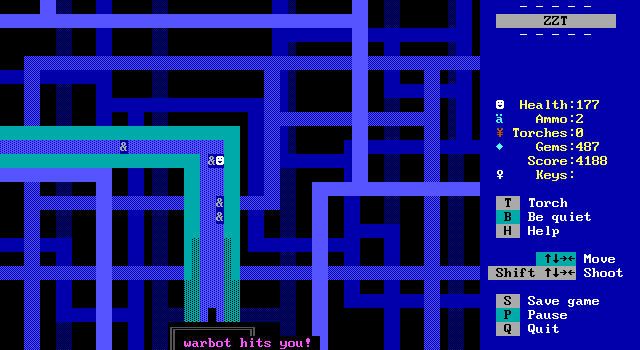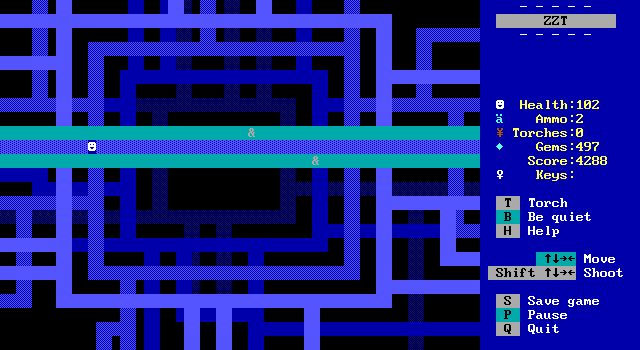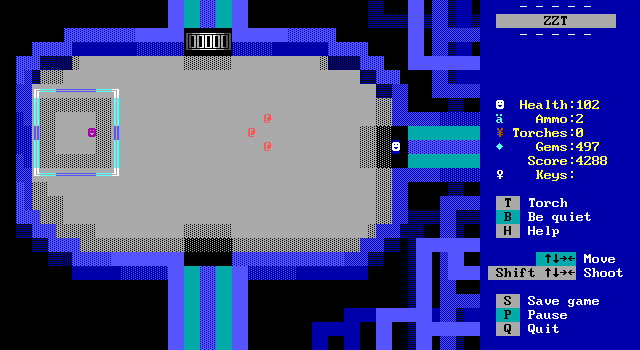 jarod
• • • • • • • • •
jarod: greetings, stranger. i am jarod,
lieutenant commander of flightship
thilos.
my name is glenn.
jarod: ...why! it cannot be! the ancient
race of dwarves are long extinct in the
dreamworld!
i come from the past to destroy a great
evil in your time.
jarod: so, you are the one who will
defeat that monstruous canine who
took over forepast station.
you have seen it?
f
jarod: yes, of course. that's why i
sealed myself inside this protection
field. it took over our security robots
and control systems. to reach it, you
must proceed south to engineering.
i shall give you a level 1 key card. it
is required to pass through most security
blocks located here. hmm.. you look hurt,
take this wound-cure spray and take care!
thank you.
• • • • • • • • •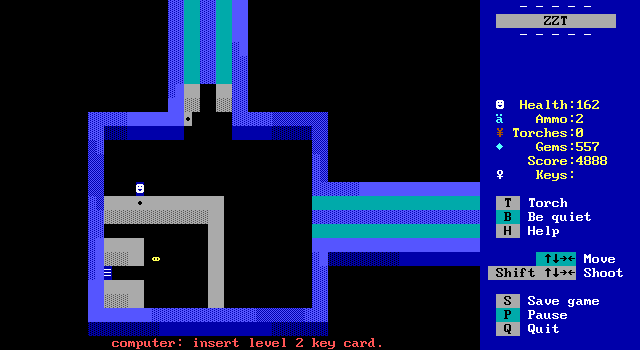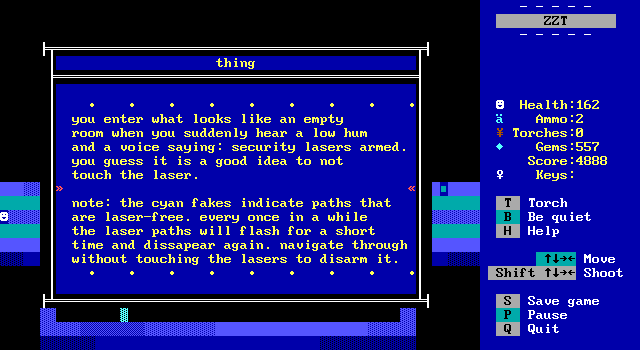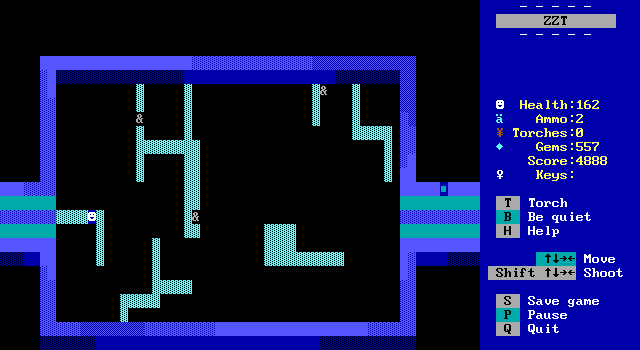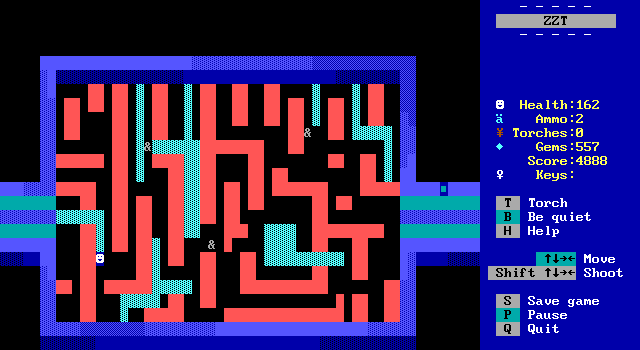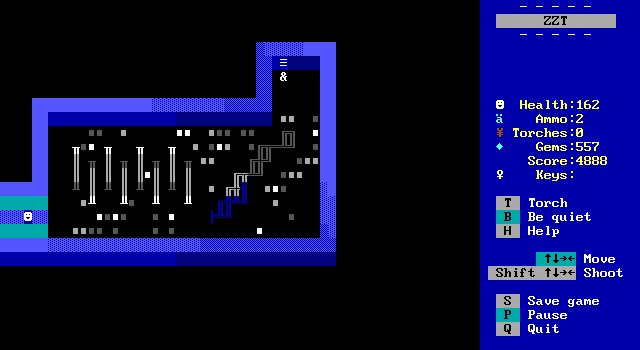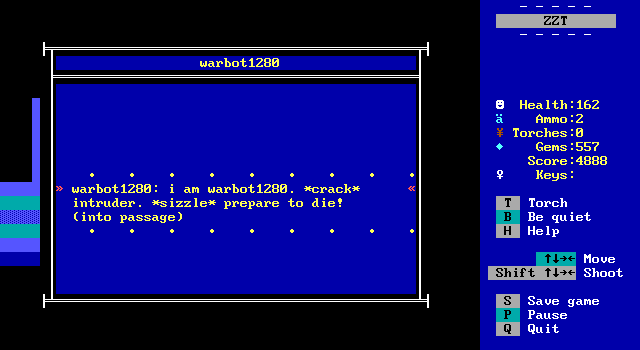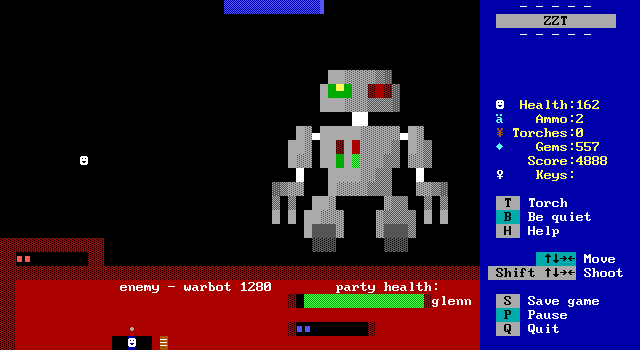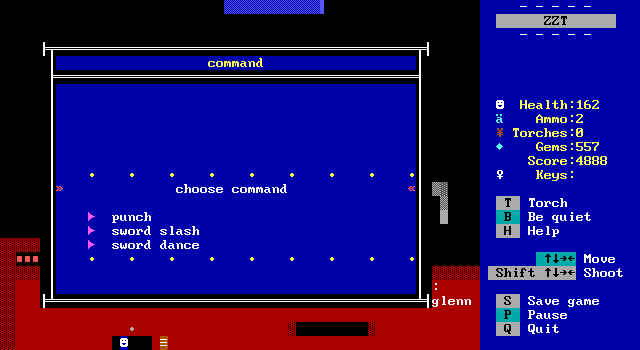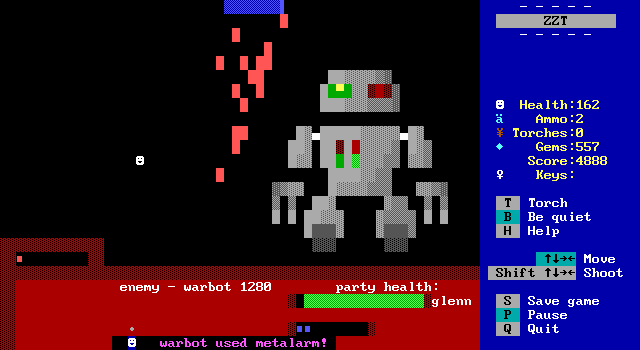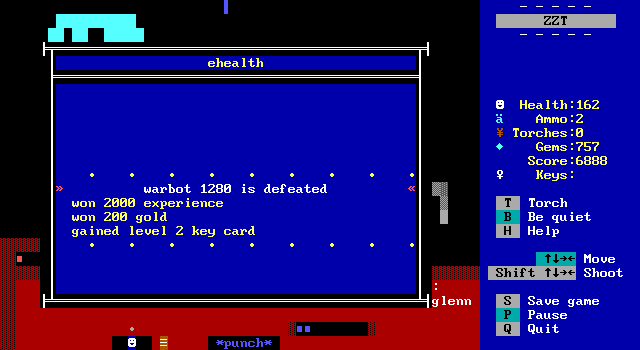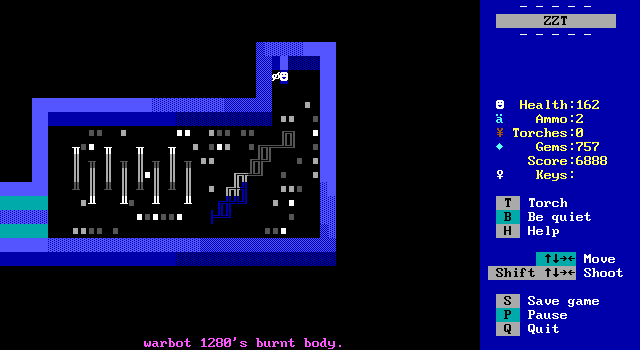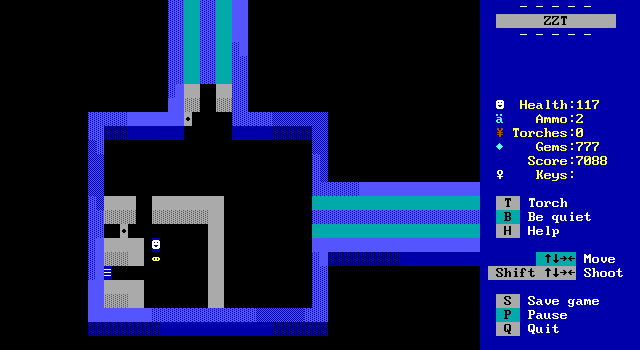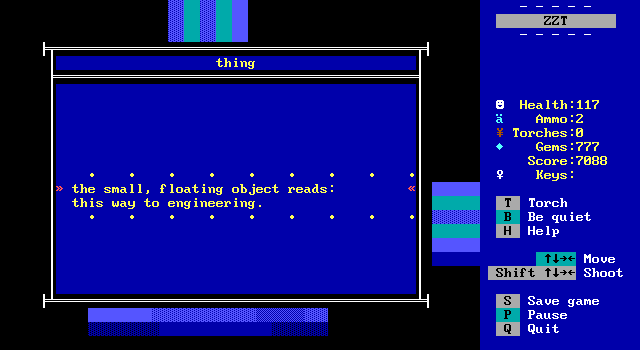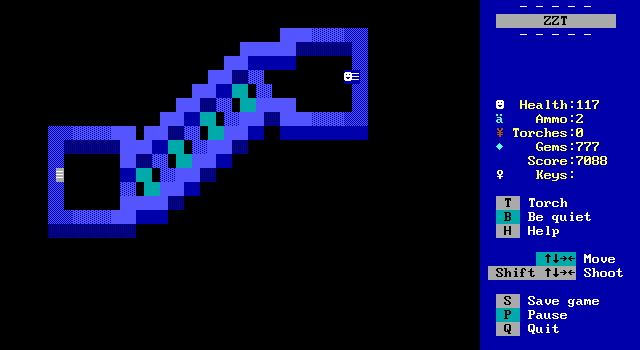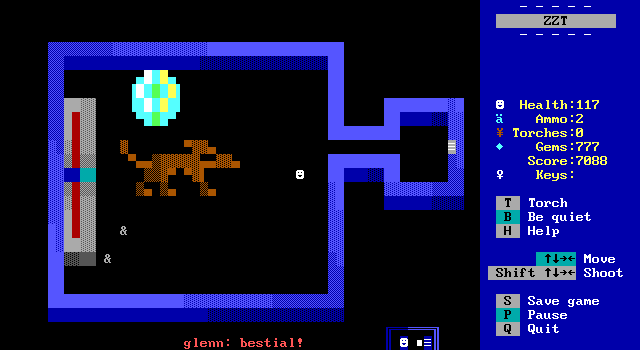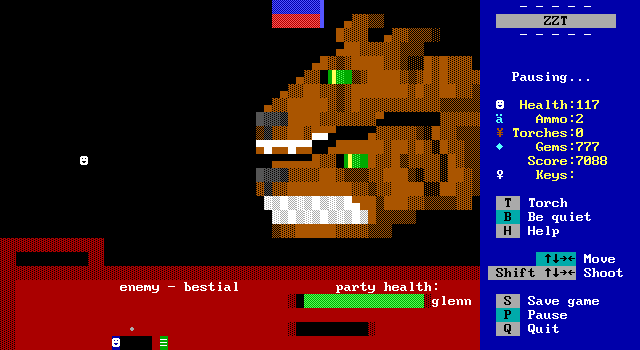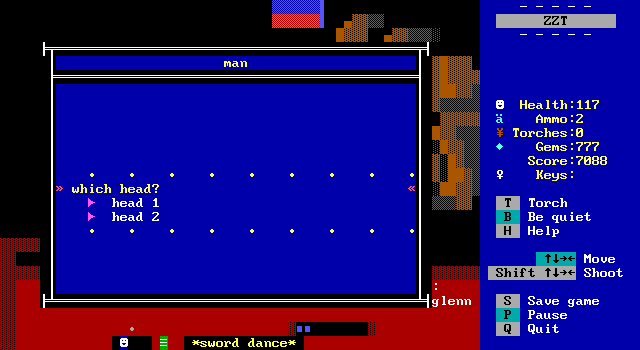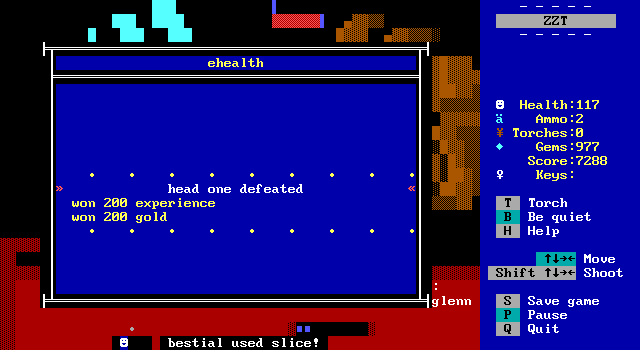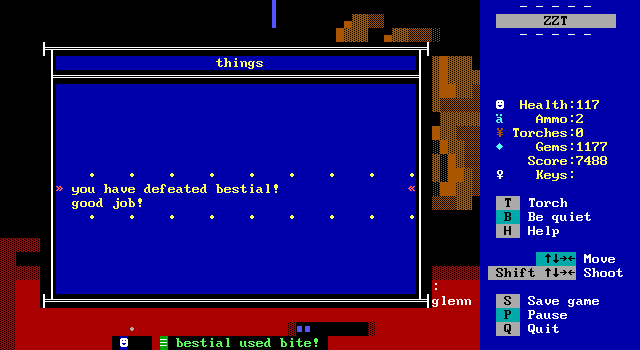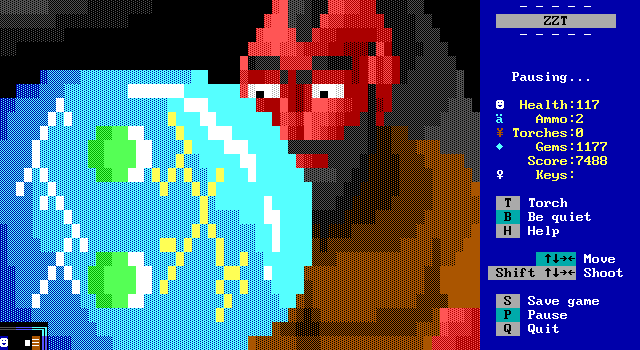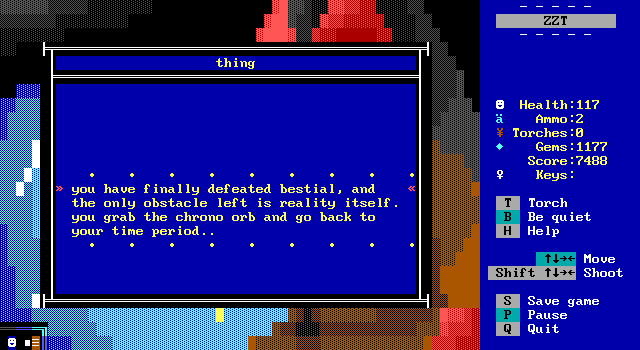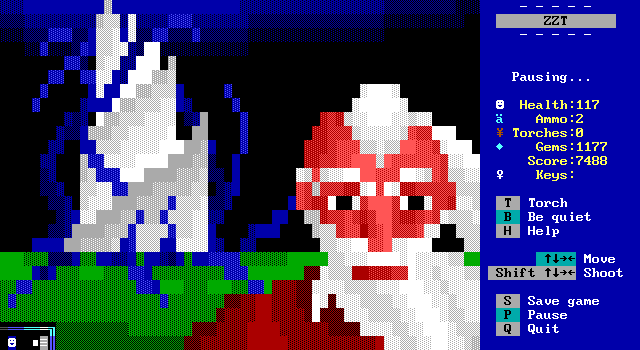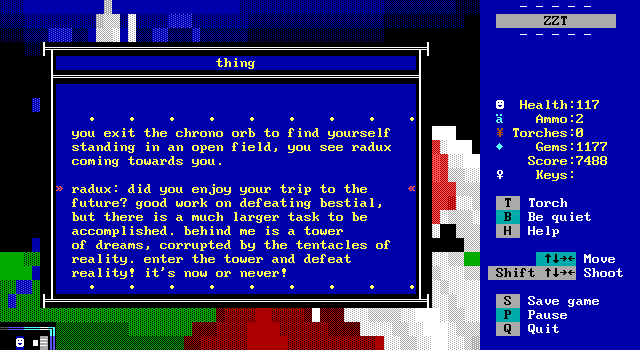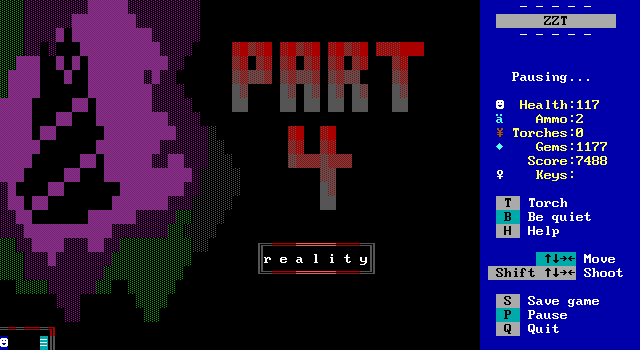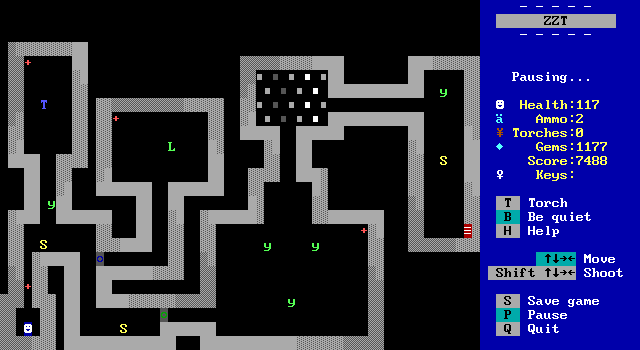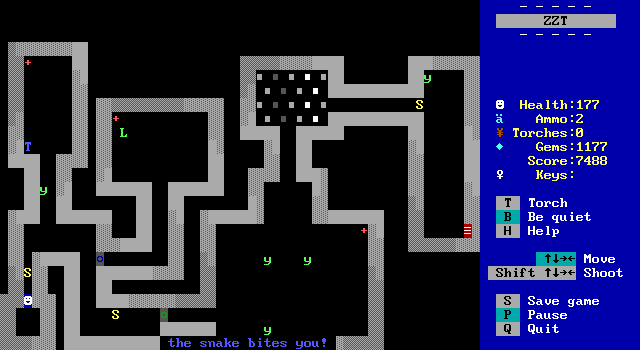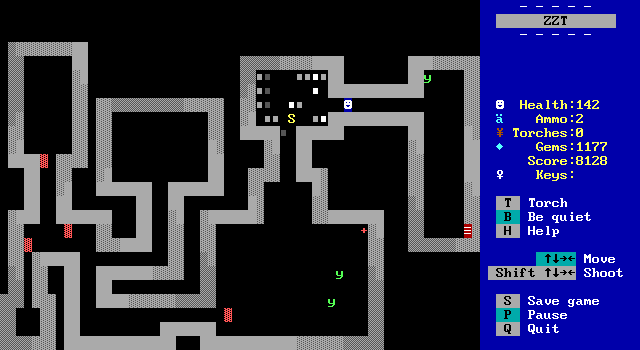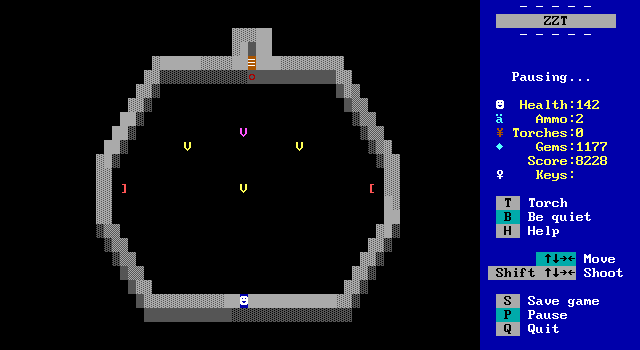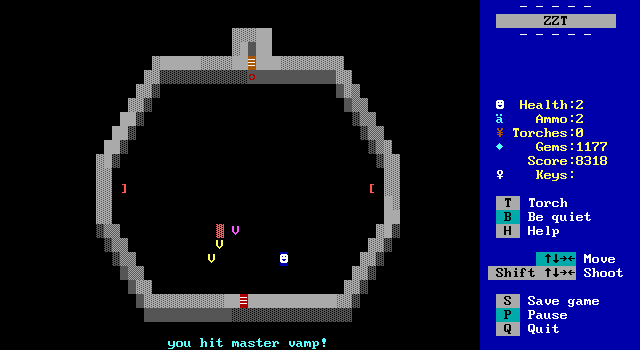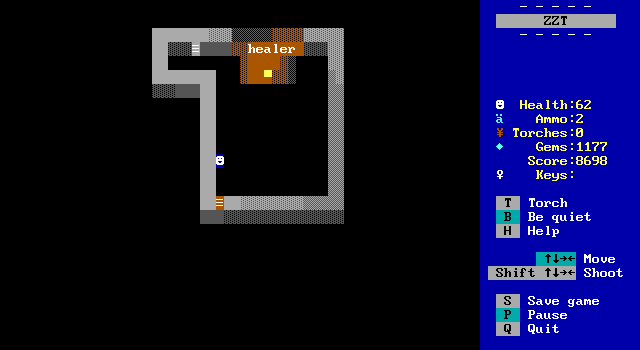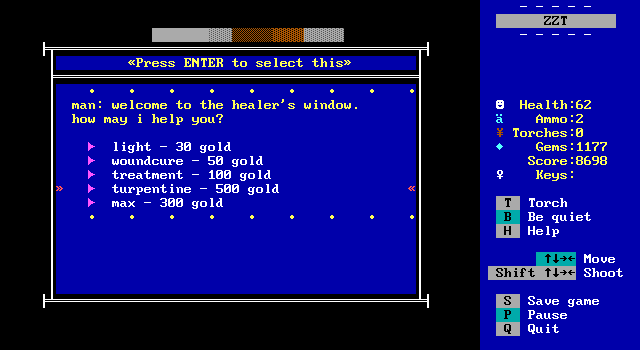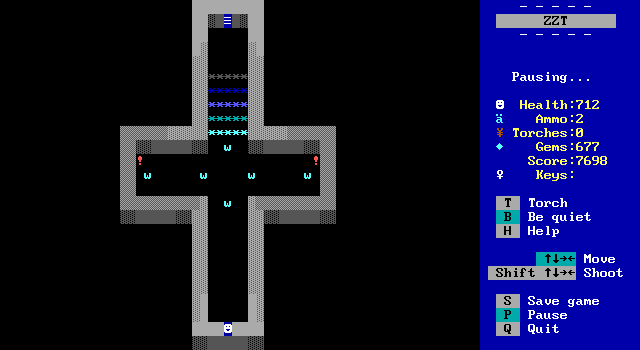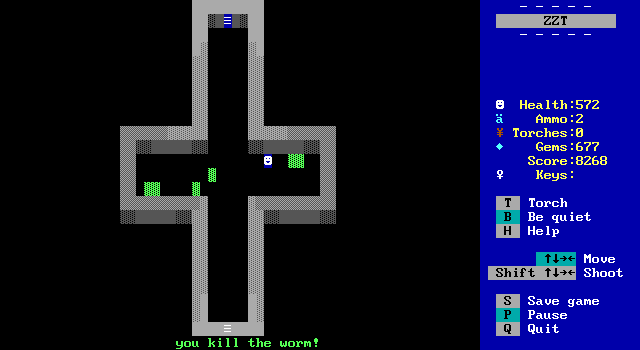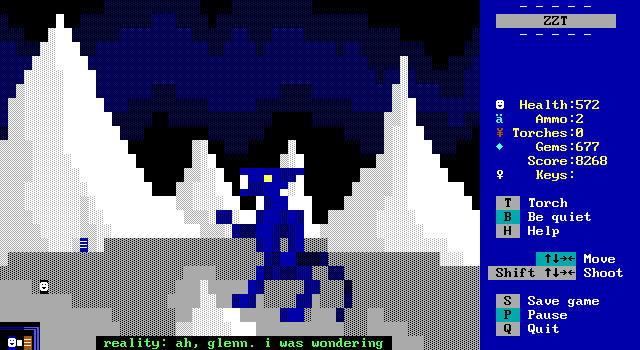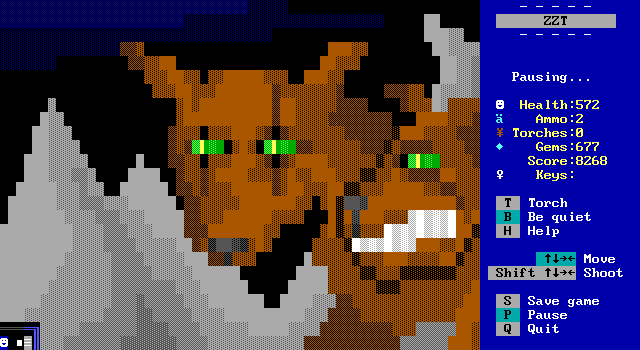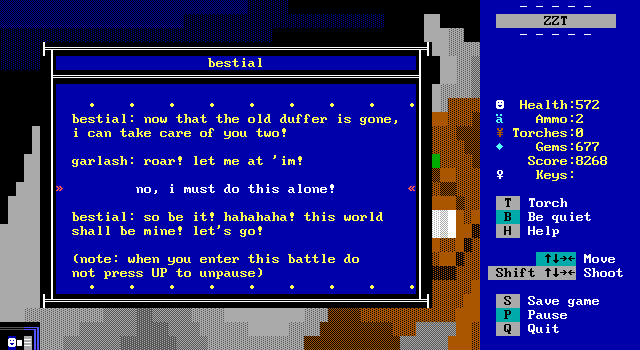 wow
• • • • • • • • •
bestial battle!
controls-
left- move left
right- move right
up- attack: you must attack only
when bestial is resting. (stop shooting
and when bestial says "soo.. tired..")
if you attack when bestial is active then
you will get bitten and more health will
be taken off.
dodge the bullets and wait for bestial
to rest, then attack.
• • • • • • • • •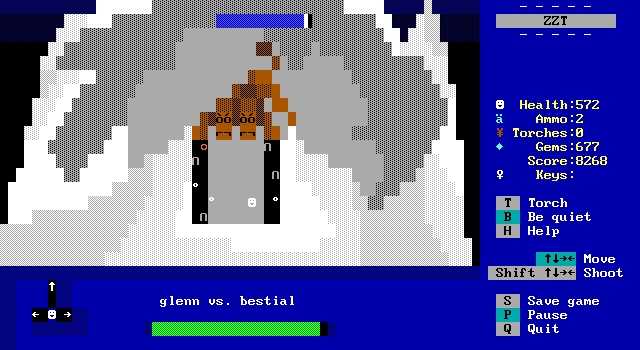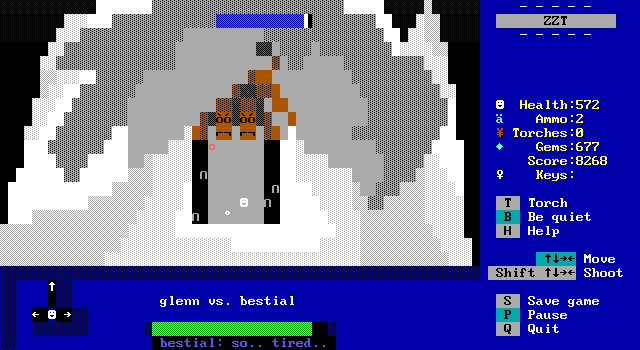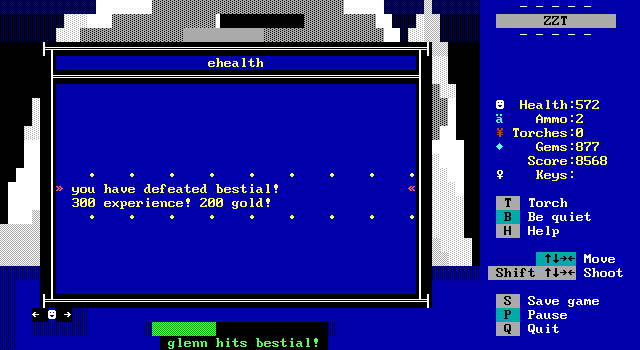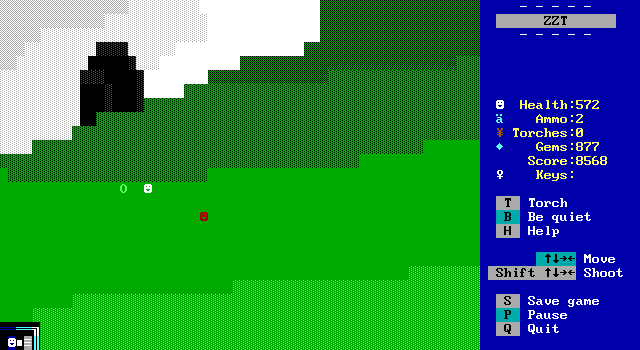 you
• • • • • • • • •
glenn and garlash climb down the
great tower, relieved. reality is gone,
and so is bestial. they see radux
approaching them...
it's over! reality and bestial are
gone forever! the dreamworld is safe!
radux: yes. finally. you have done very
well, glenn. someday you will take my
place as guardian of the dreamworld. as
for now, let's go celebrate.
garlash: yeah! parties!
i finally feel i am truly part of this
world now, and i am happy. let us all
join together and forever protect the
dreamworld!
and thus ends our story. after a
wonderful feast and celebration, normal
life returned to the citizens of the
dreamworld. many prosperous long years
have passed, glenn has been made guardian,
and garlash became a king of orcs.
radux's tomb lies in the mountains of the
northeast, but his memory will always be
preserved in the hearts of the dreamworld
citizens.
• • • • • • • • •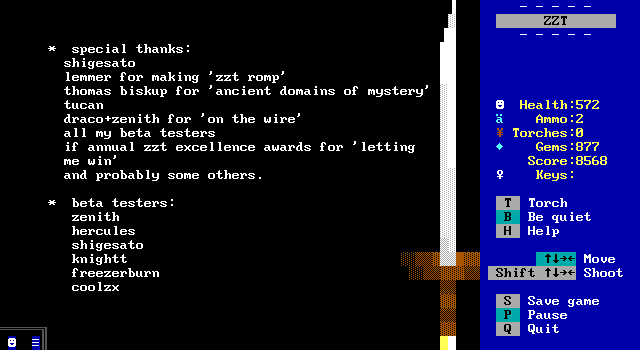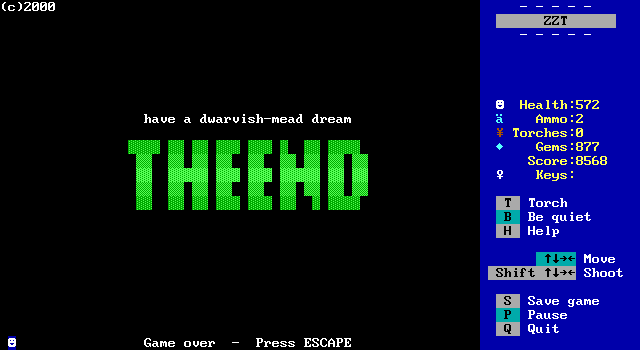 Final Thoughts
So that's the end for A Dwarvish-Mead Dream. Like many ZZT worlds, it kind of started to fall apart by the end. After seemingly endless bursts of creativity for various forms of gameplay, things started repeating, and lacking their novelty on the second pass, it kind of fizzles.
The game's story is a mess. The initial concept sounded really cool, reality vs. dreams and shifting between worlds, but the actual game really didn't touch on any of that. As it stands, Dwarvish-Mead is a pretty standard fantasy game that usually has something new up its sleeve. Its under-utilized story and repetition aren't the only flaws though. The lack of healing in Forepast is a glaring oversight that marks the beginning of the game's downfall in quality. I was also quite disappointed to not actually get to fight Reality. Having Bestial return and win what Coolzx sets up to be the game's climax is rather underwhelming. I would have been okay with a revenge fight against Bestial followed by fighting Reality, or fighting Reality and then Bestial making one last attempt to stop Glenn. Instead it's just another broken promise of the story.
Despite those flaws, overall, I really enjoyed Dwarvish-Mead and was constantly excited to see each new gameplay mechanic it introduced. The variety in the first two-thirds of the game is something to be commended with its mix of dungeon crawling, RPG combat, and sword duels. It never really excels at any of these, and I'd be inclined to say that a better game could have been made by picking one thing and sticking to it, but I'm also aware that so many ZZT games do stick to one mechanic and fare no better in terms of quality.
The artwork, is excellent as well. Coolzx can create some wild character designs that remind me of the battle portraits in Nivek's Defender of Castle Sin, but here they enhance the experience whereas in Castle Sin, the art is the prime motivation to keep going. This quality seems to be no exception in his other works, as just looking at the title screens for Infestation 3 or Dark One's Rising (Demo) really showcase the quality we're dealing with.
In fact, the game's zip file actually includes two pieces of artwork depicting Glenn and Reality!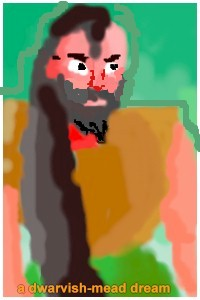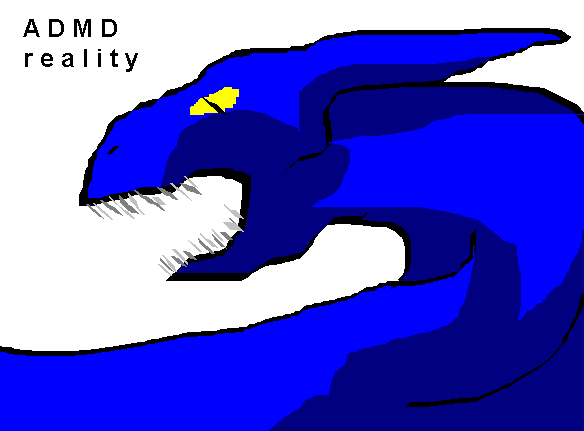 Perhaps their ZZT interpretations are a bit nicer.
A Dwarvish-Mead Dream is a great example of the differences between dreams and reality in ZZT. It clearly wants to do so much more than it can, and if you're willing to play along with it, you'll find yourself having plenty of fun. Coolzx combines so many interpretations of role-playing in ZZT worlds that this serves as an excellent primer. It lets you quickly sample a lot of what ZZT has to offer in a small package. Give this one a try!
======
A Worlds of ZZT Production
======
The Worlds of ZZT project is committed to the preservation of ZZT and its history.
This article was produced thanks to supporters on Patreon.
Support Worlds of ZZT on Patreon!