Series Overview - The Joy of ZZT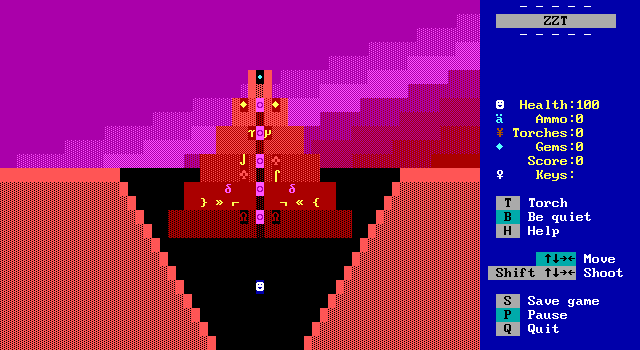 Newest Entry
May 28, 2020
Oldest Entry
Jan. 30, 2020
Livestreams which showcase how to create your own ZZT worlds using the KevEdit editor. This video tutorial is intended for beginners, starting from a fresh install of ZZT, Zeta, and KevEdit. It covers basic ZZT elements, ZZT-OOP programming, developing an engine, and general ZZT game design tips
Articles in Series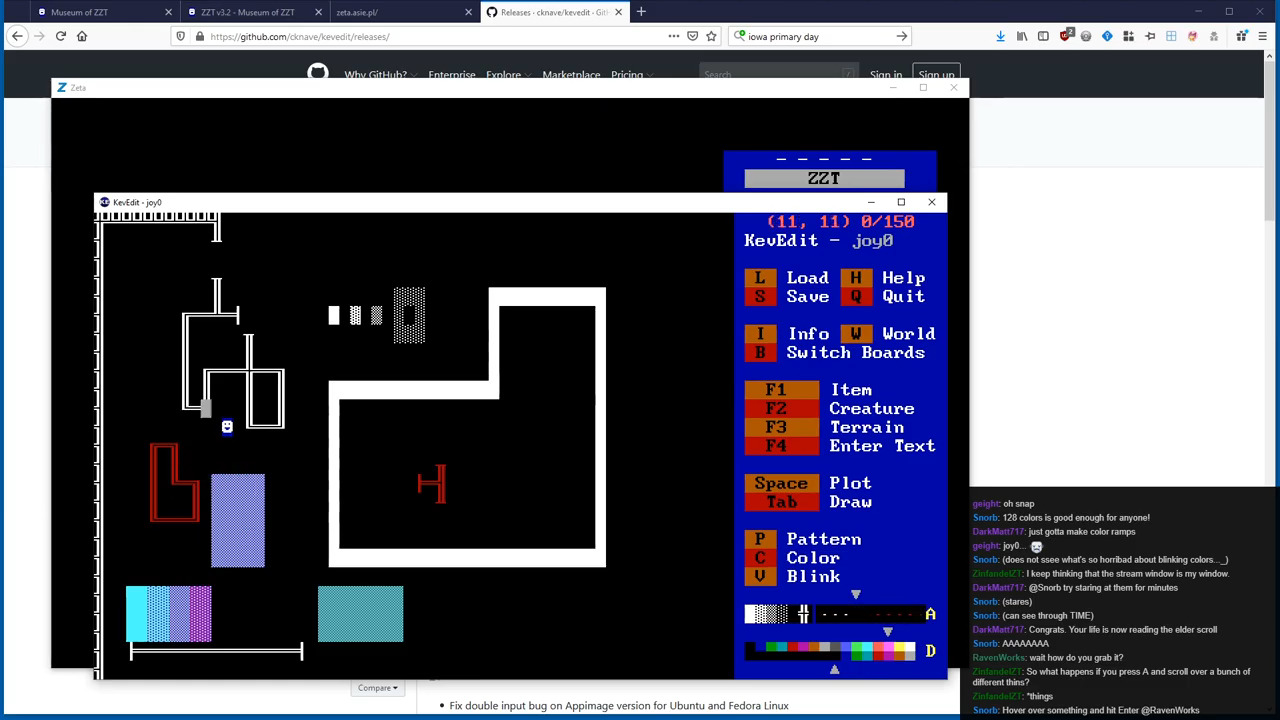 Description
Checking out the basics in preparation of making a ZZT game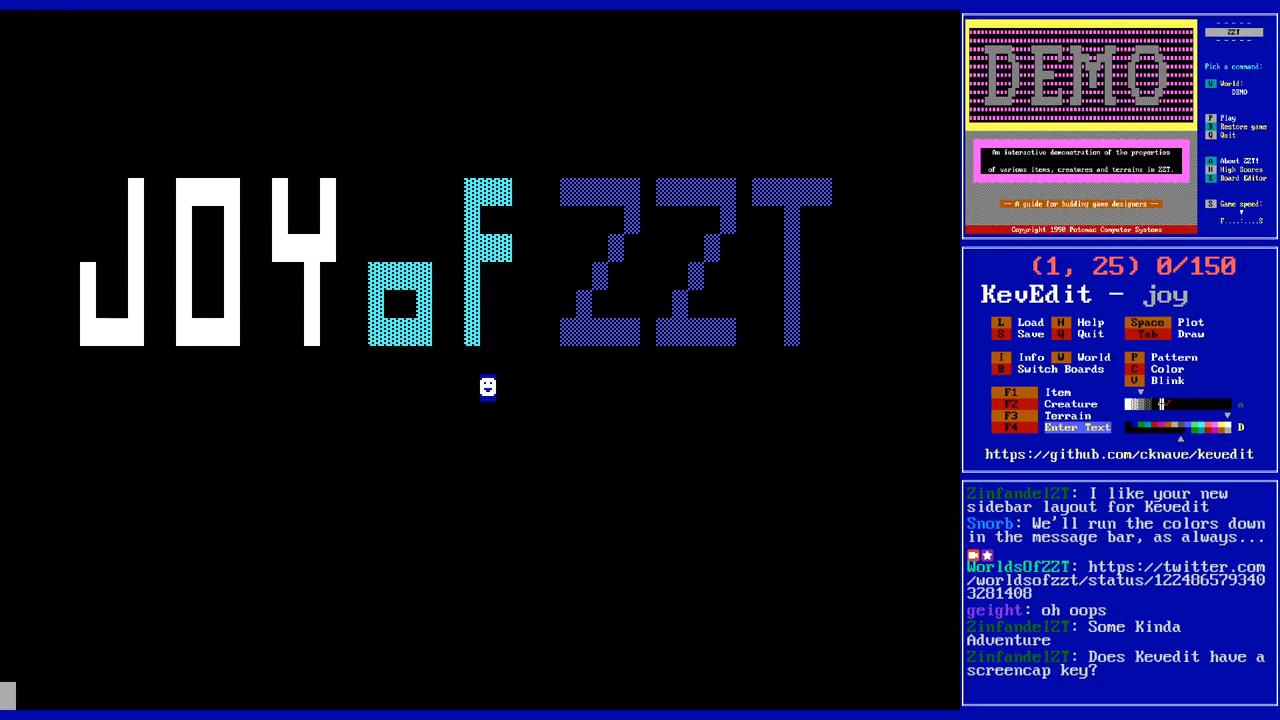 Description
Making an action board: Considering creatures, items, and player flow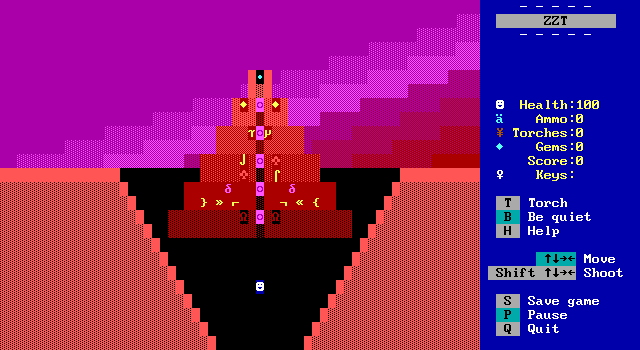 Description
Making some visually interesting boards without creating a purple key gauntlet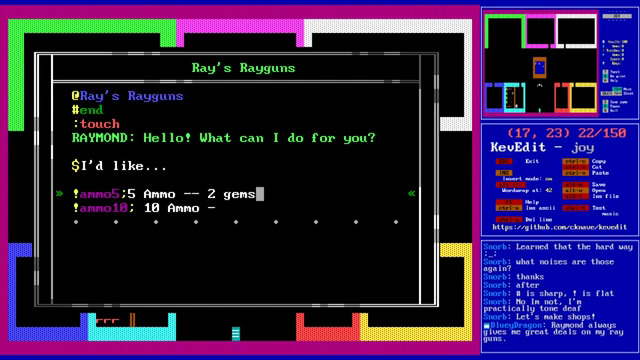 Description
Learn how to program with ZZT-OOP by spending 30 minutes making fish in a mall's pond swim around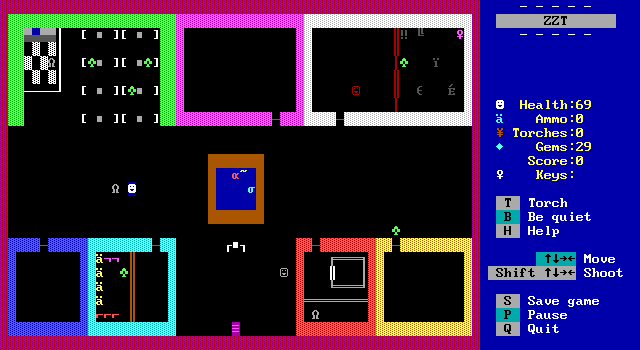 Description
Zaps and Restores. Sets and Clears. Rescuing robots and atomizing children. We call it ZZT.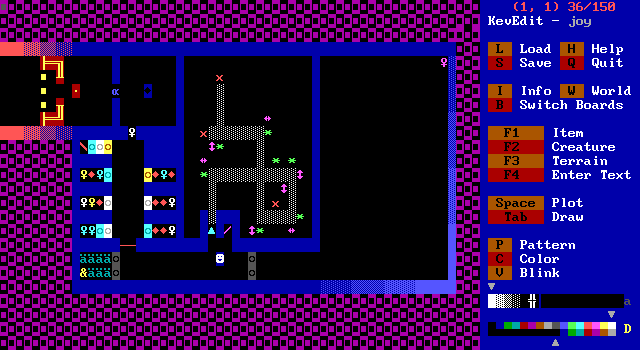 Description
Quizzes, Boulders, Keys, and Target Practice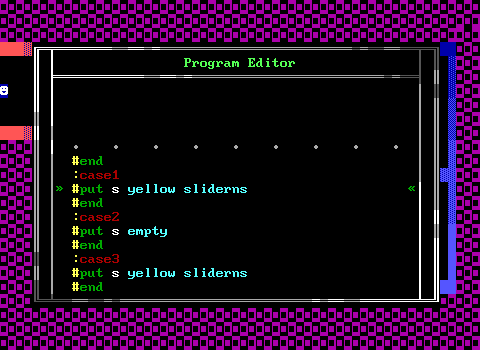 Description
Squashing Bugs and One More Puzzle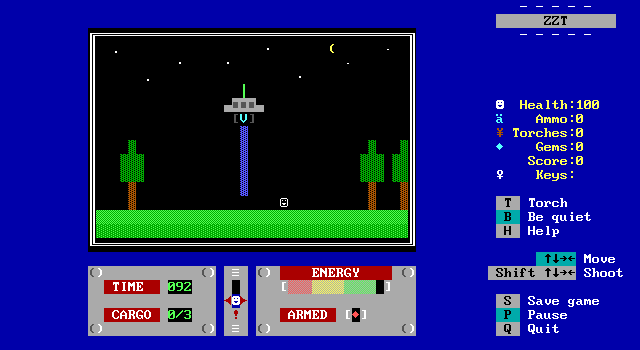 Description
Using messages sent between objects to transform ZZT's gameplay and make an engine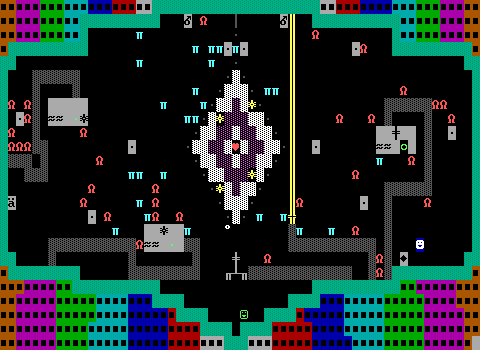 Description
Creating a final battle sequence with a goal other than "shoot a boss a lot"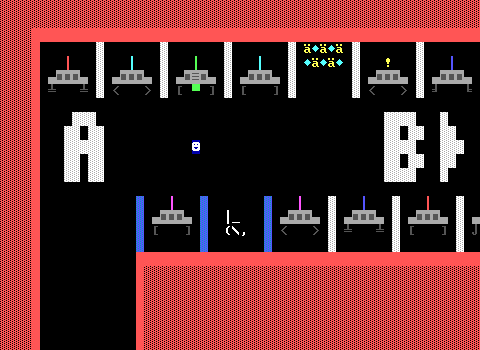 Description
Tying it all together and doing some playtesting