Browse Author - Daemon_Lotos
Sort: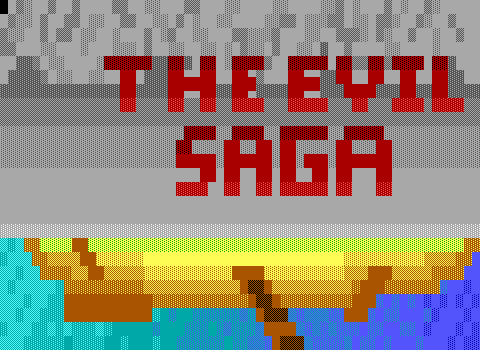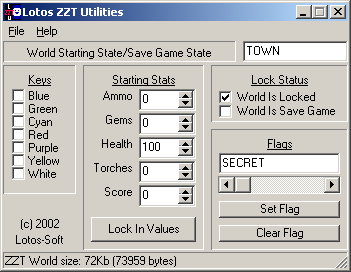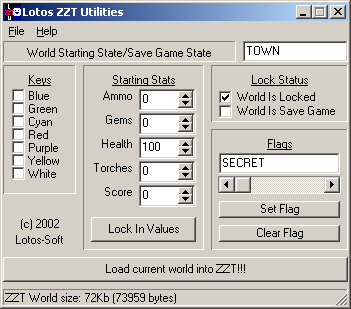 Program Description
This little utility allows you to set the health, keys, ammo etc. that the player starts the game with. This can be done with ZZTAE or KevEdit, but LZZUtil's Windows interface is quicker and more compact.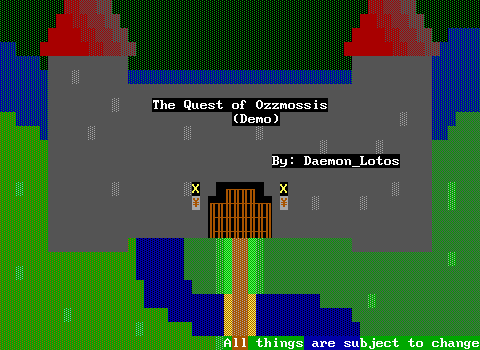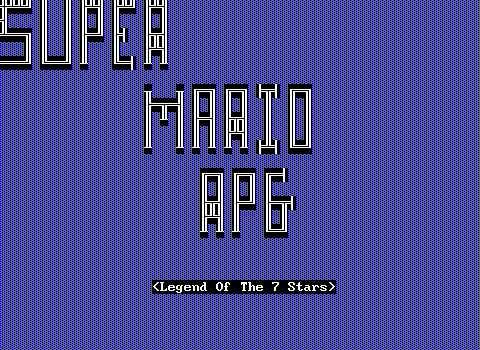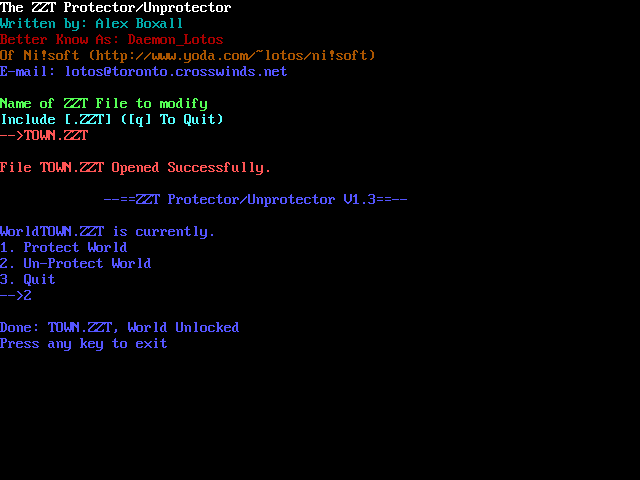 Program Description
Lock and unlock ZZT worlds with this program.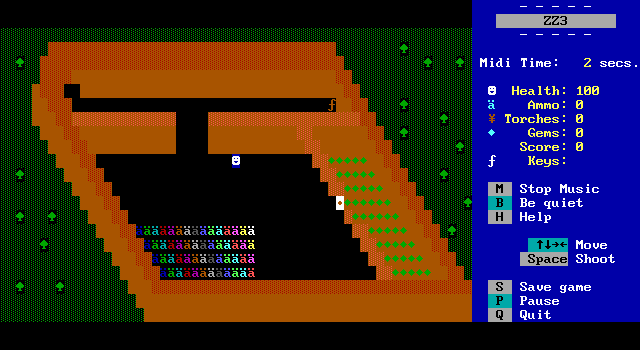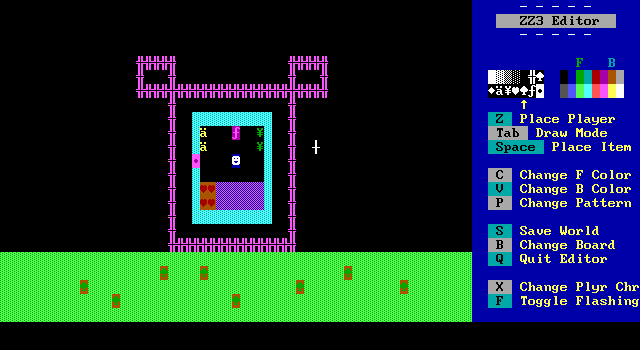 Sort: