Whoa, suddenly the queue got loaded up with a ton of new releases. It's enough that I would have waited a little bit and split this into two groups of eight, but over on the Worlds of ZZT Discord it's clear that we're going to have still more new releases by the end of the month.
Combine that with me uploading unpreserved game's from asie's own queue that I've been streaming recently and it looks like the queue is going to be pretty busy for a bit!
"The 2021 Make a Neat ZZT Board Contest-Jam Type Thing Compilation" by 12 Entrants, 4 Judges, KKairos, WiL, Zinfandel (2022)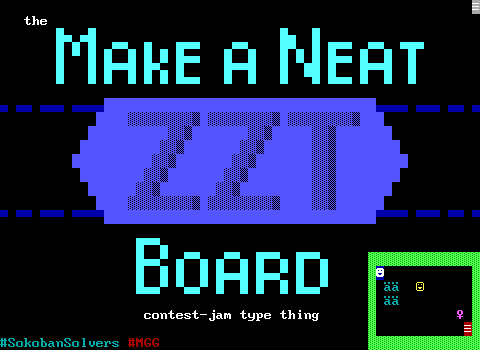 First the long awaited official release of submissions to last year's "Make a Neat ZZT Board Contest-Jam Type Thing"! A dozen entries, many of which were by folks using ZZT for the first time, as well as bonus entries submitted by the judges.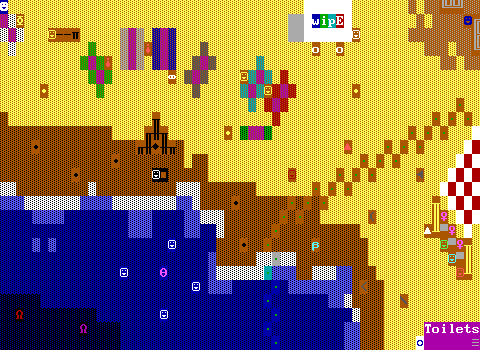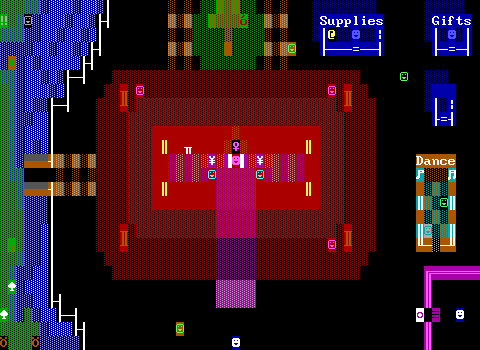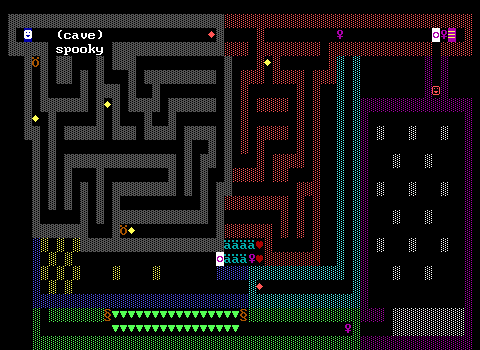 ---
"The Library of the Green Herring, Volume I" by The Green Herring (2022)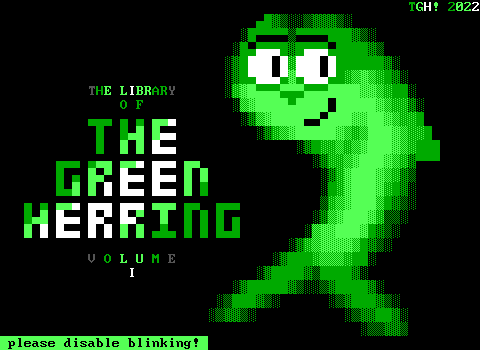 A jam packed compilation of unfinished games, finished artwork, and various examples of the development process. Also includes a whole lot of of ASCII art images at much high resolutions than individual ZZT boards.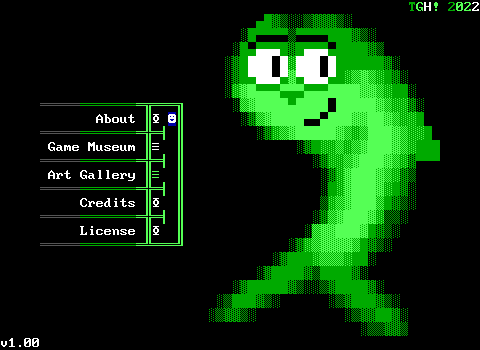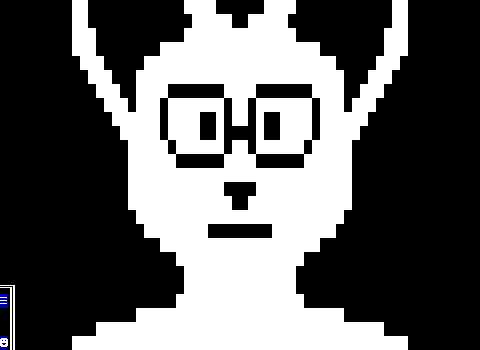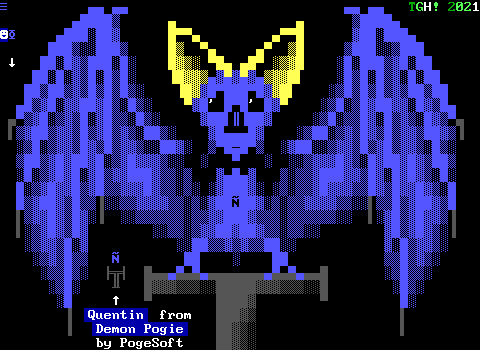 ---
"Star Wench (version 2.0)" by Anna Anthropy (2022)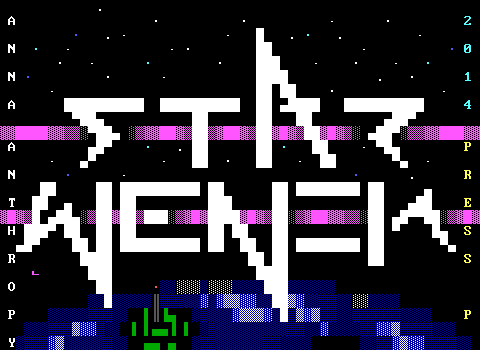 A small update for Star Wench! Infiltrate the lair of the Queen of Space, and put a stop to her reign, if you can!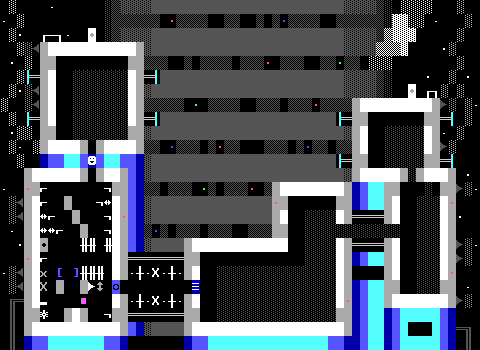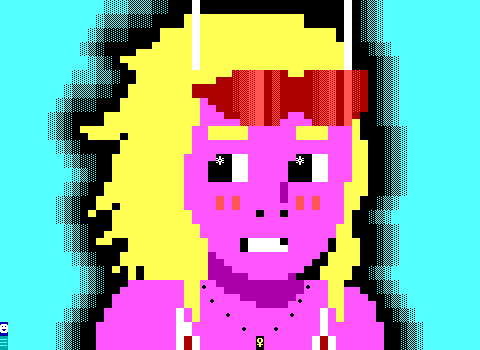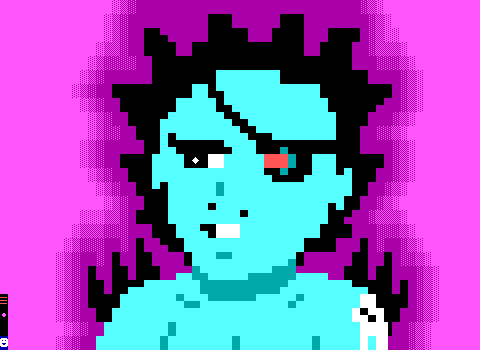 ---
"Cyber Purge (old versions)" by The Green Herring (2022)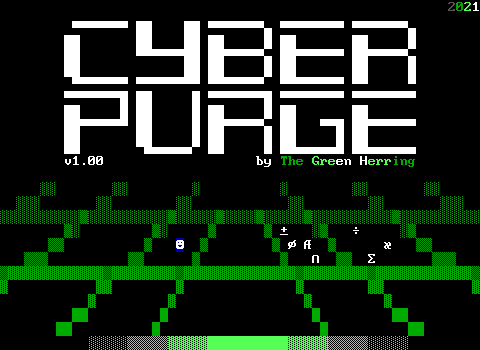 A compilation of every revision of Cyber Purge. Take a look at the game's main entry for the latest v1.12!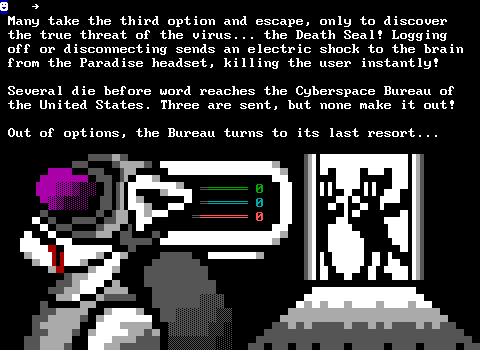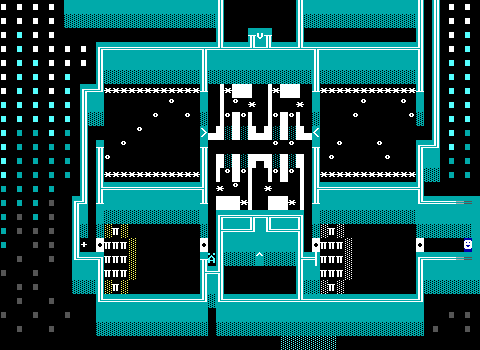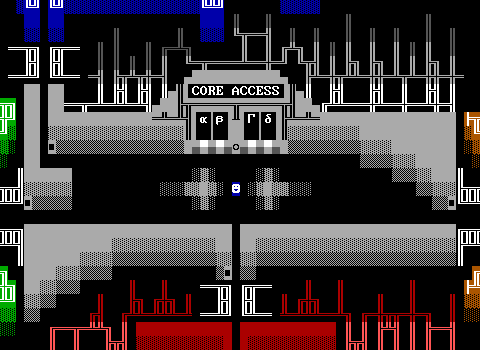 ---
"Acequeue" by Prakash Padole, Zinfandel (2022)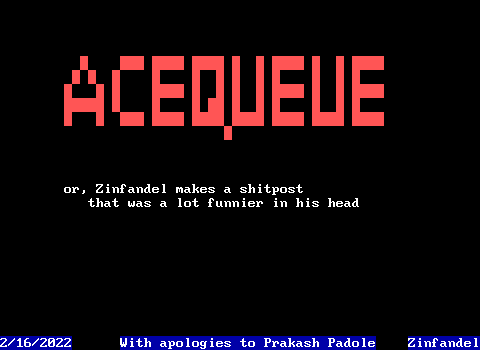 One of those "shit" "posts" you've heard so much about.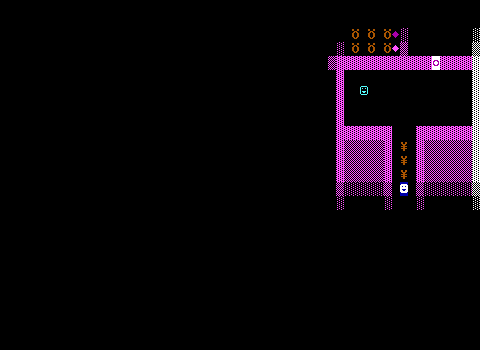 ---
"To Hell And Back" by RanmaJay (1999)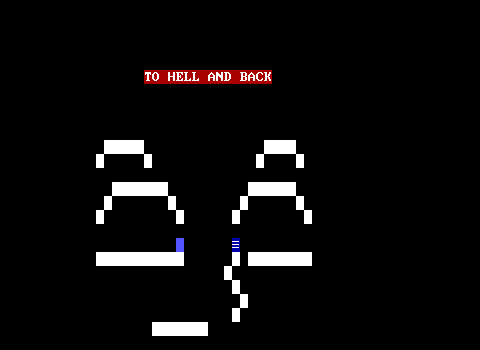 Rescue your friend Anthony from hell before the devil does something really bad. A fun bad game where the bosses defeat themselves for you.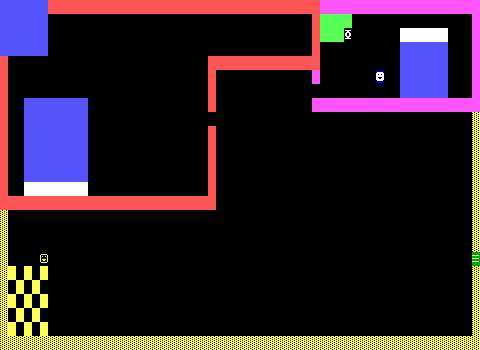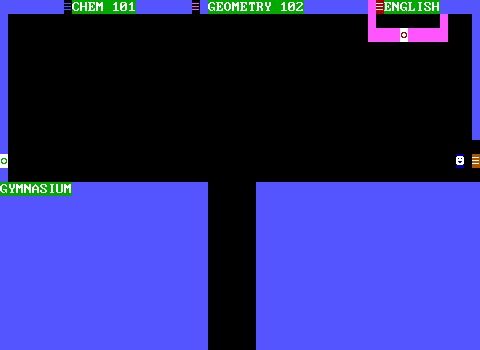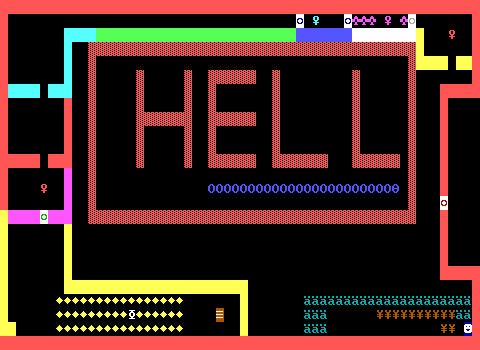 ---
"The Forest of Magic" by Mark McIntyre (1995)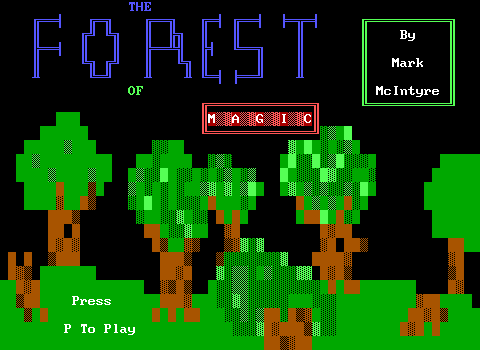 A loose conversion of Super ZZT's Lost Forest to vanilla ZZT. It's got the trees, it's got the dam, it's got a giant land squid...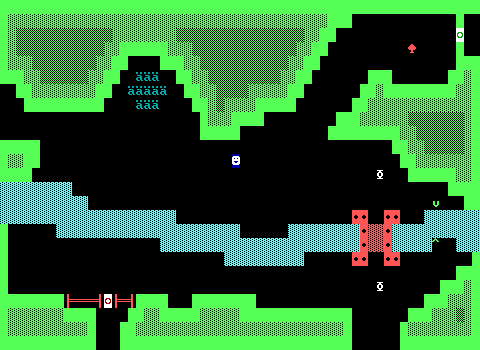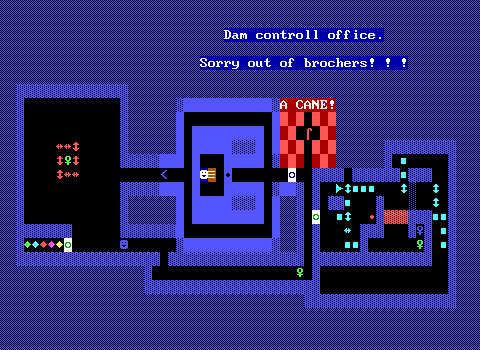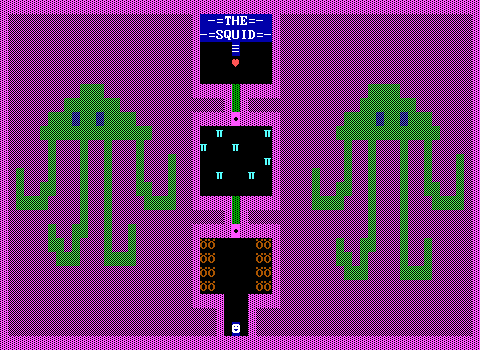 ---
"Island of Doom" by Sam Hockaday (1997)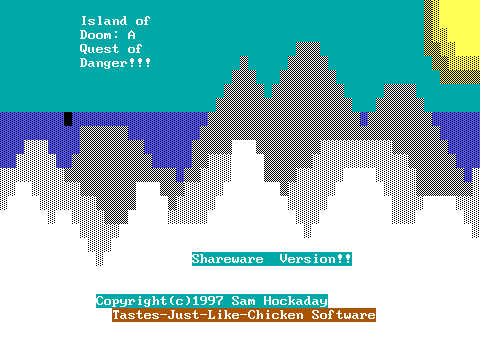 A Lost Monkeys styled shareware adventure to find a lost artifact. Explore the island and its many caves and mountains until the time comes to register.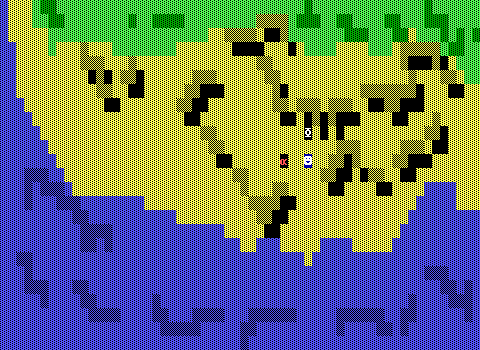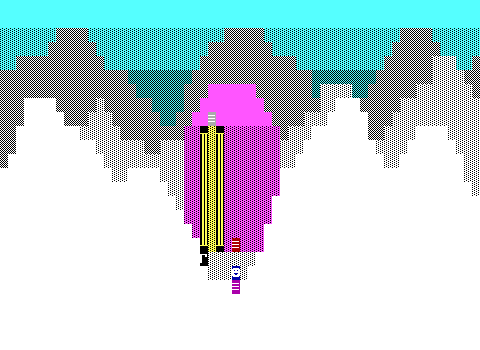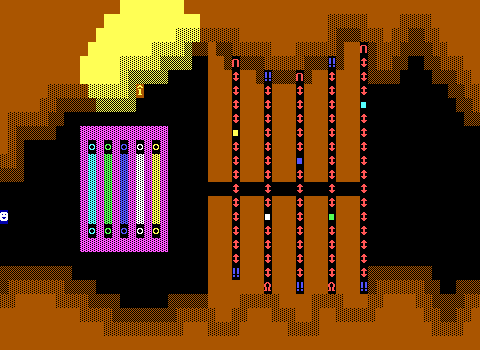 ---
"The Jungle Evil" by Mark McIntyre (1994)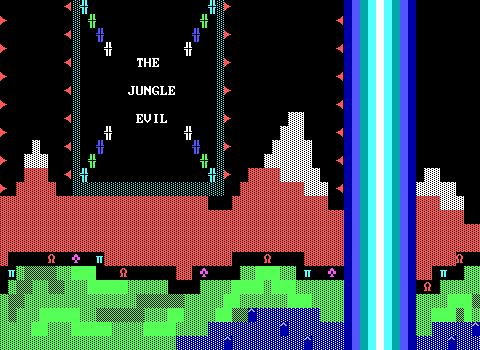 A very level-structured action game that will test your mettle against ZZT's basic baddies.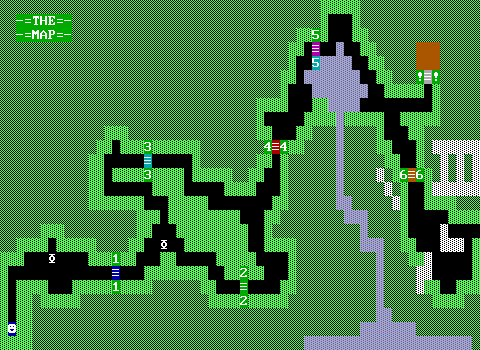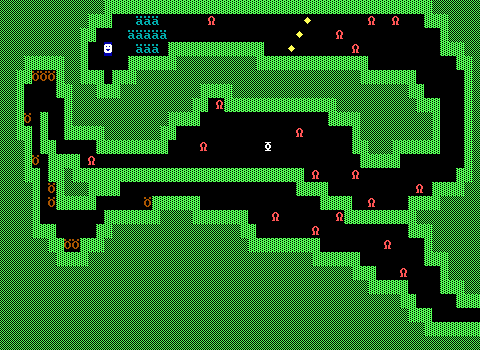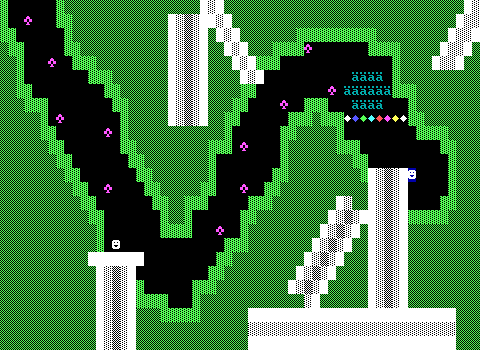 ---
"Virus 302 (Original Release)" by SPAZM0016 (1999)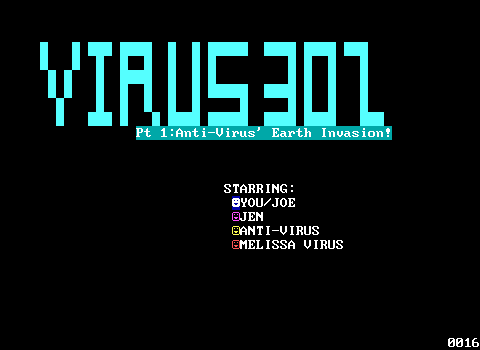 Thanks to a recently recovered hard drive, I've uncovered an even earlier version of my first published ZZT world created when I was ten. Please do not look at it.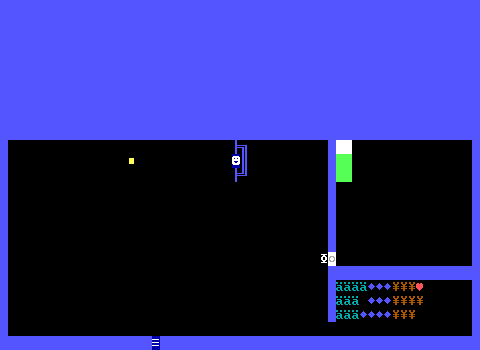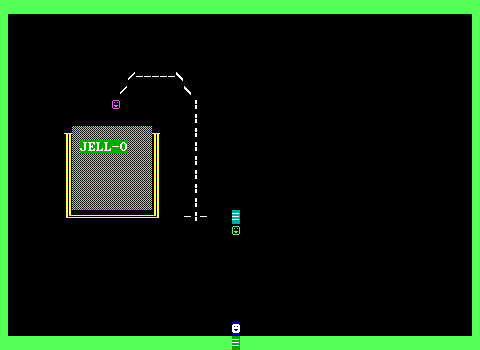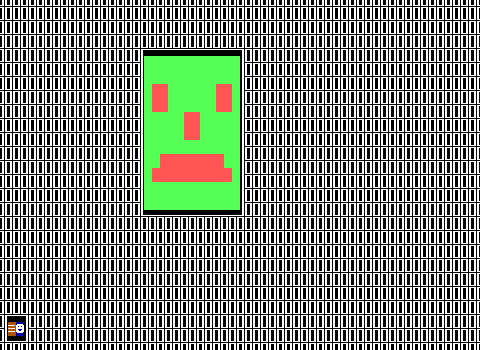 ---
"DESTROY BARNEY!!!" by Mr Kabal (1995)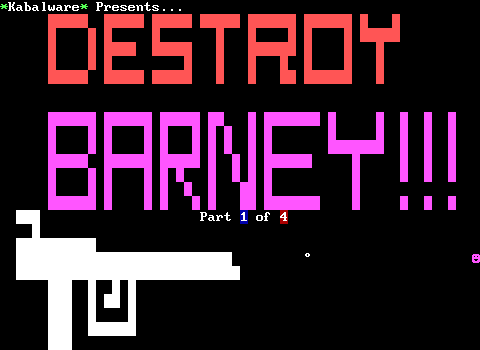 Finally, somebody comes after this Barney guy, but if you want to destroy him you'll have to get through Baby Bop and PJ [sic] first!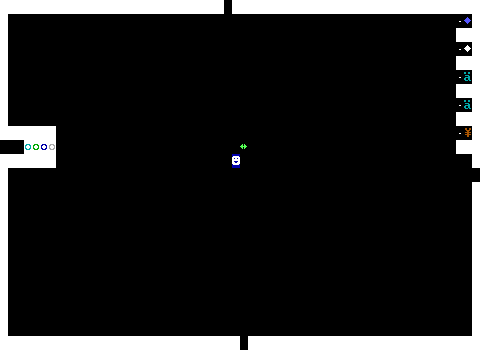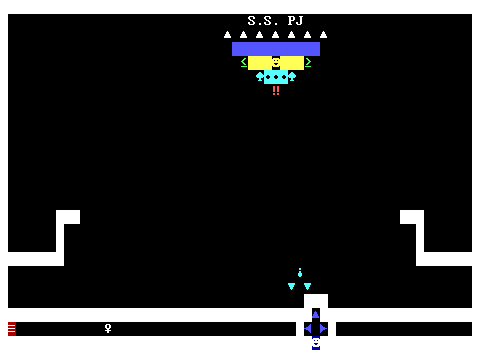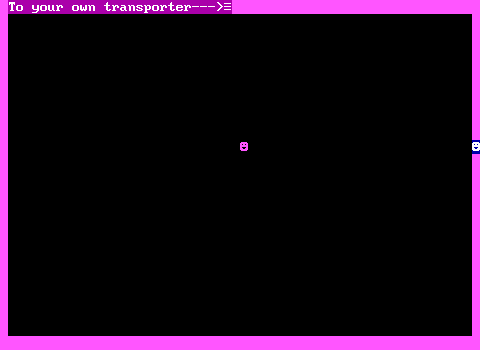 ---
"Destroy Barney 2" by Mr Kabal (1995)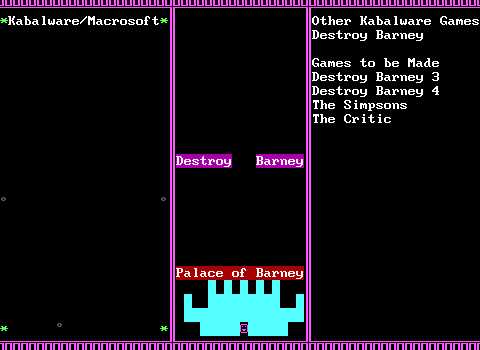 Barney is back, and now "half dino half cyborg". Stopping him this time requires Jolt cola, a map of Wisconsin, and a little help from Mr. Sacred.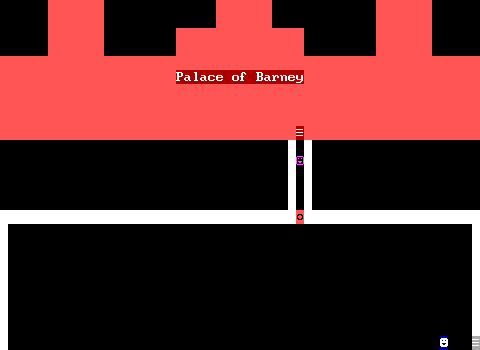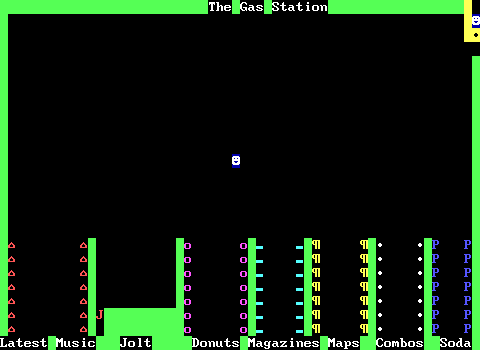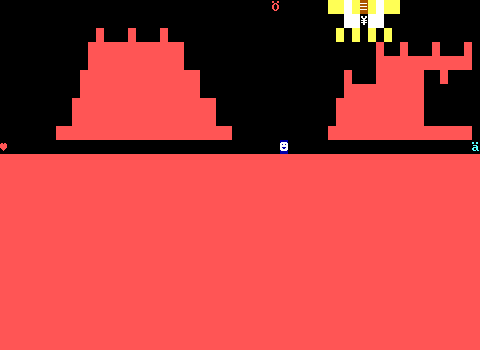 ---