Oktrollberfest is upon us. Or, well, it's over now what with it being November. The games created for it though are very much upon us. All the downloads here are also available over on the jam's submission page which is the preferred method to acquire them.
The queue wound up a little more full as well with one older recovered game and two brand new ones unrelated to the jam. They've been published as well. I wouldn't want to keep anyone waiting~
"La Vie Moderne de SEQUEL" by Snorb (2021)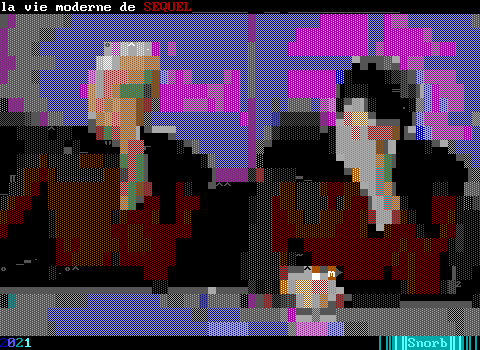 Beginning with Snorb's sequel to La Vie Moderne de CAPTAIN JEAN-LUC PICARD. This time you get to re-explore the City of ZZT. Conquer the jail, meet the notorious Dr. Stupid, and brace yourself for an unforgettable elevator ride!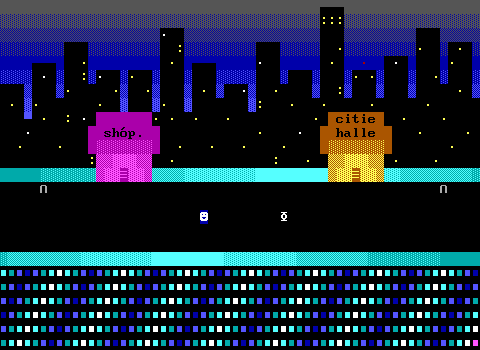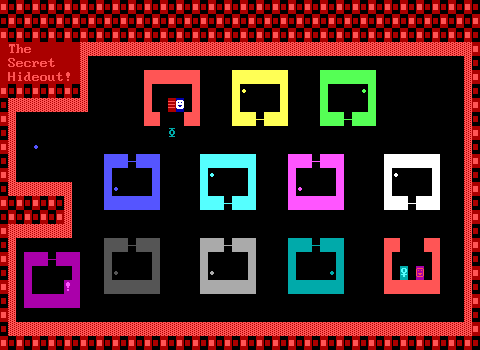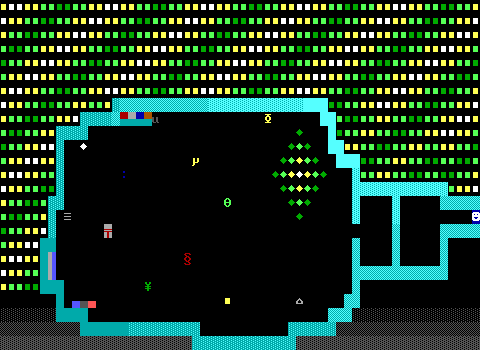 ---
"Shumumu ZZT" by Agent Orange (2021)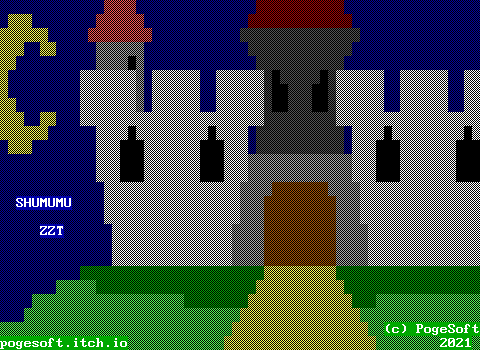 From the city to the dungeon. Can you survive the gauntlet of the final dungeon? Dodging a heck of a lot of stars and abusing obscure ZZT bugs to obtain the treasure you so rightfully deserve?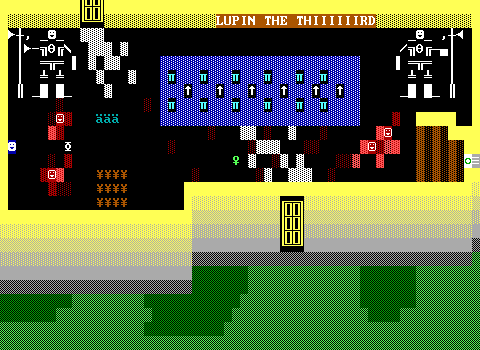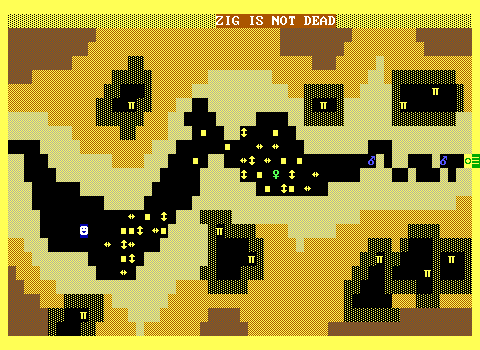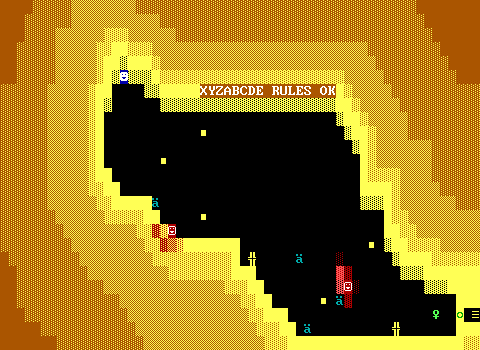 ---
"Bear With Me" by Dr. Dos (2021)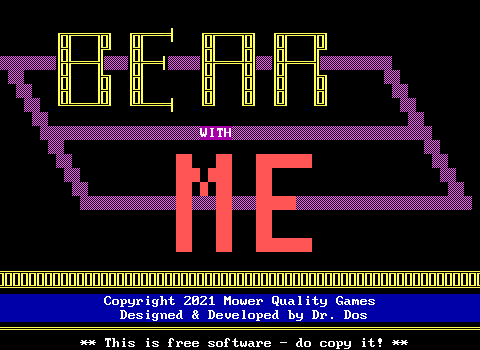 Rating
No rating (0 Reviews)
Publish Date
Nov 08, 2021, 06:15:34 PM
Program Description
*Bear With Me* is a ZZT world created for the game jam:
["Oktrollberfest 2021"](https://itch.io/jam/oktrollberfest-2021)
It is inspired by the aesthetics of *City of ZZT* and takes the form of a classic ZZT purple key hunting adventure. Except you have to escort a bear the entire time.
If the bear is harmed the game instantly ends. Have fun! Maybe!
Sometimes its easier to recompile ZZT than to deal with game design that wasn't thought about for too long. Check out the other side of the tracks in this other ZZT's City inspired Oktrollberfest entry. Except you have to escort your boyfriend (a ZZT bear) through all the boards in order to open up paths to those coveted purple keys to the mayor's mansion.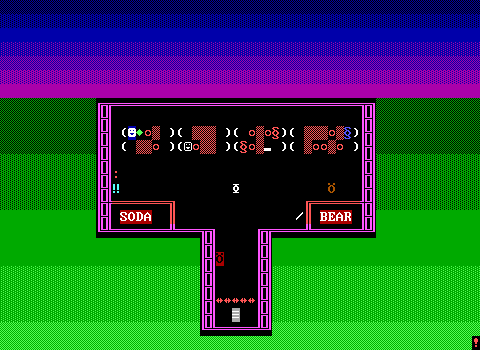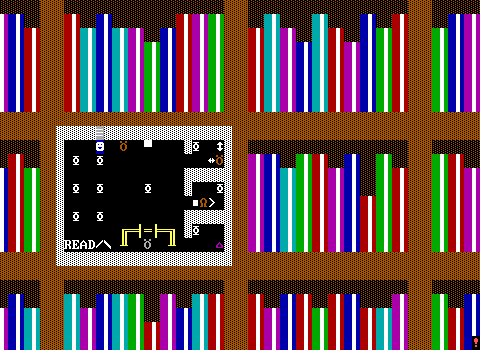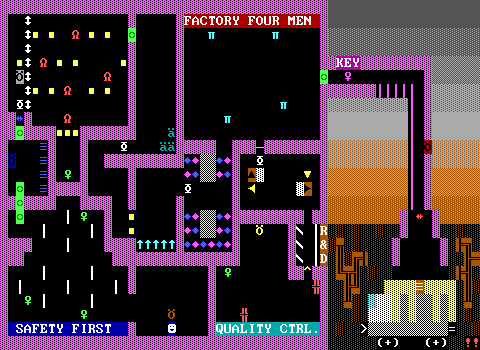 ---
"Samantha Arantes vs. Karid-X2" by RT-55J (2021)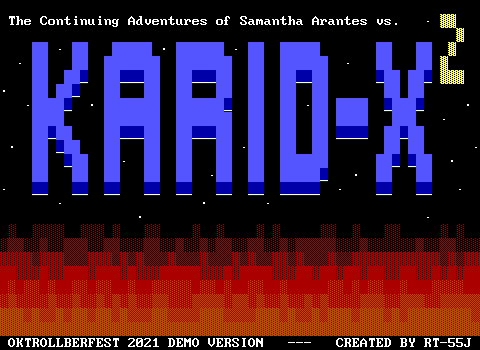 Get road dread as intergalactic bounty hunter Samantha Arantes has to find a way to get her Froggos built power suit to the cleaners. Obey pedestrian traffic laws, watch out for not-hot alien boys, and power up with the overpowered boulder-beam!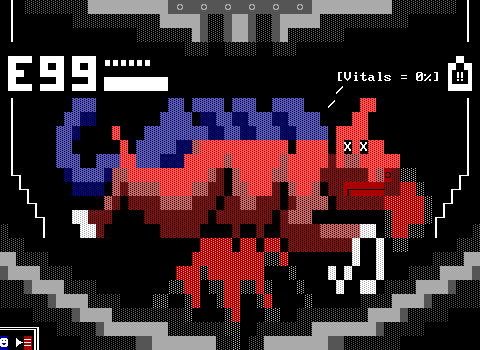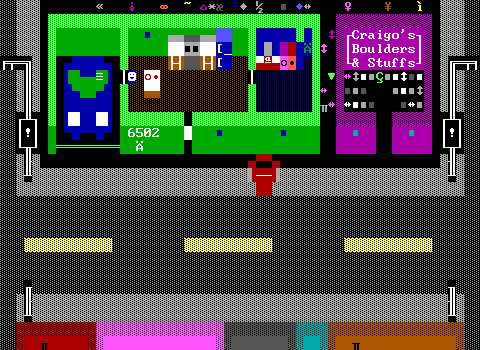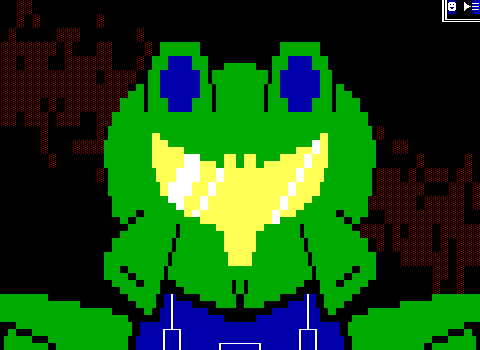 ---
"Kitten Hallway 2" by LOVELOVEKITTY/WiL (2021)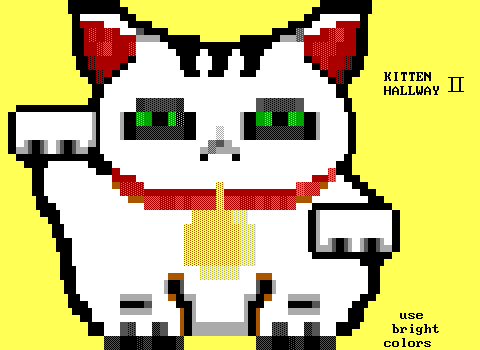 More hallways. More kittens. More keys. More love for Minkywinks.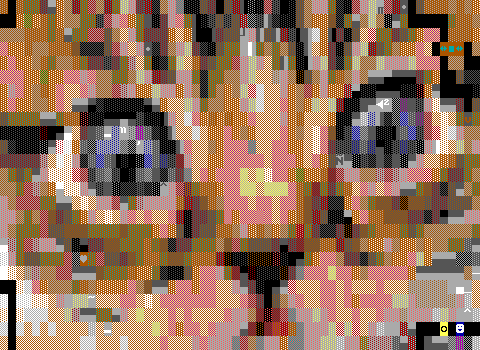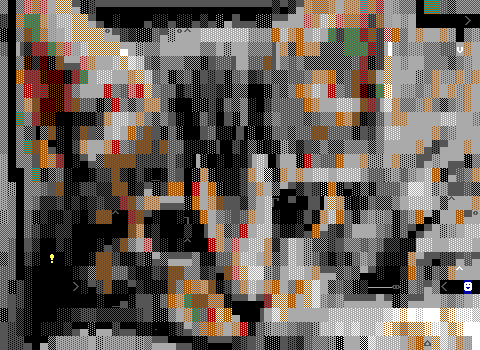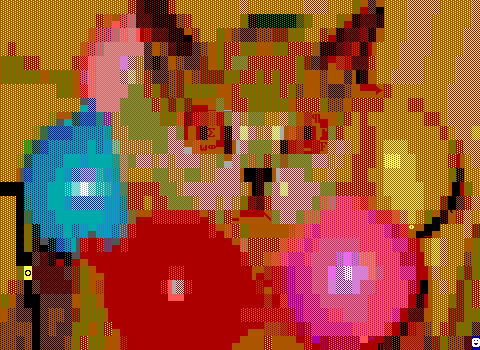 ---
"Project dQw4w9Wg" by Dr. Dos (2021)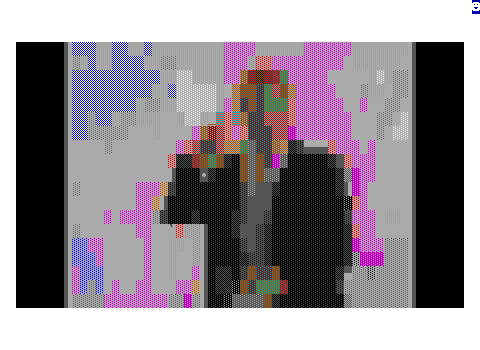 For a good time, click "Play Online".
---
"MAD: Alfred's Adventure" by Allan Gregg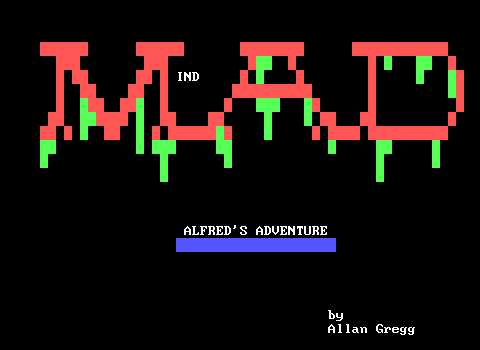 Any anxiety about including non-Oktrollberfest entries in this pack melted away with the simple thought of: What, me worry?
Help little "Iona Hanky" discover what the inside of a septic tank looks like, grossing out everyone you meet along the way.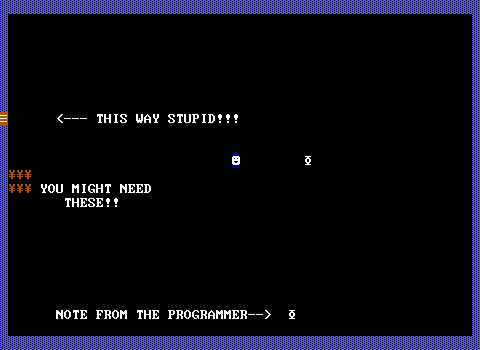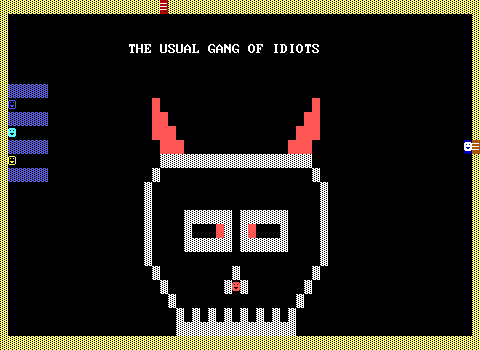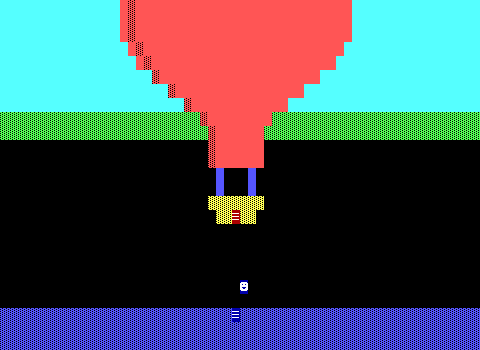 ---
"Slime-afterlife Subspace (Demo 1)" by Zdrmonster1 (2021)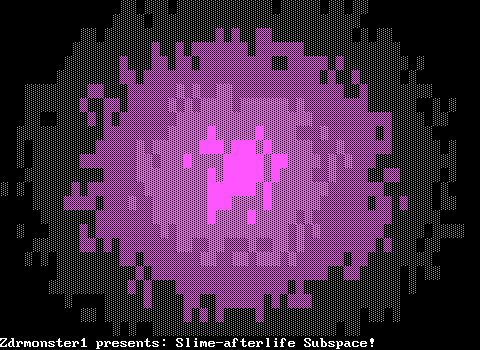 A demo by a young new ZZTer continuing the time honored tradition of Sonic the Hedgehog fangames! Travel through the slime dimension and please be nice to Amy Rose.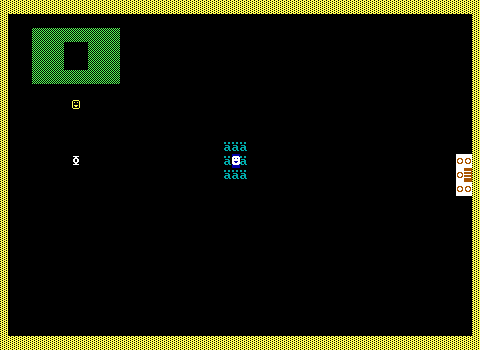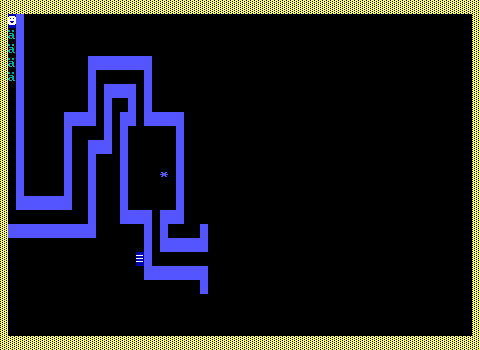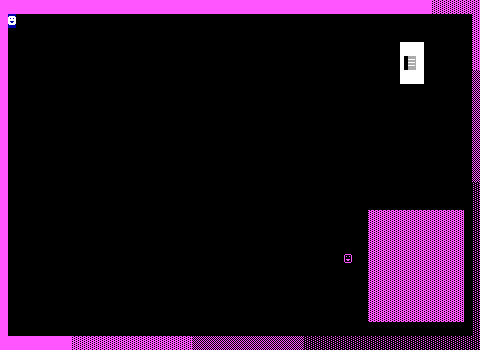 ---
"Yinglet Maker" by Agent Orange (2021)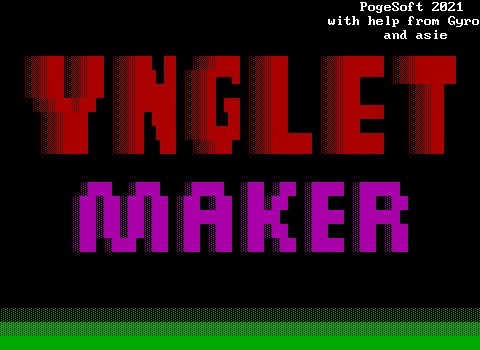 Yinglets, the skittish anxiety ridden dorks species from fantasy webcomic Out of Placers are quite fashionable these days. Now you can create your own little creachure in ZZT!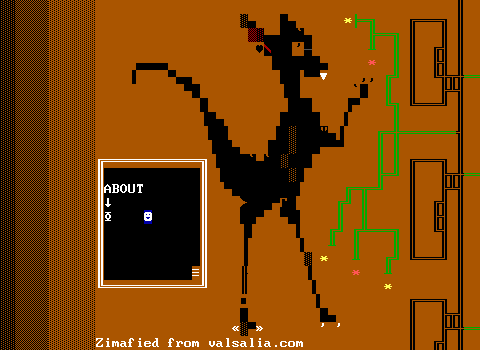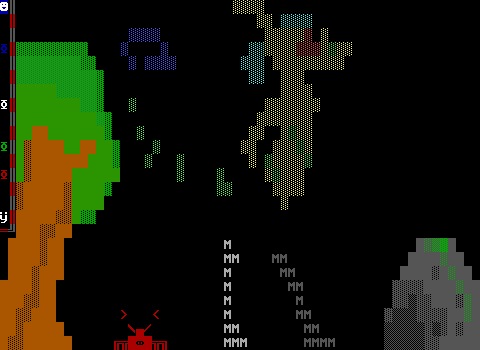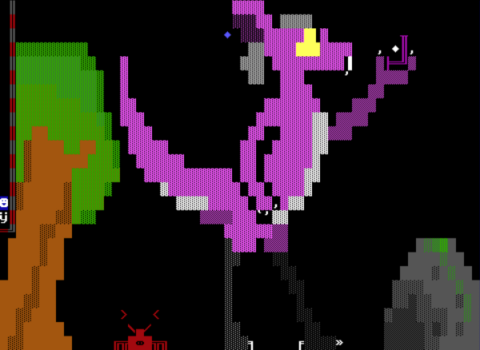 ---