The poll winner for May was Luke Drelick's Overflow 2.0, and I have to confess I've been dreading it winning since it got put on the polls! Sure, once in a while the Twitter bot would post screenshots from the game, and they looked beautiful. And yeah, the game's author, Luke Drelick was a name I recognized. On the ZZT side he was responsible for Classic Game of the Month winner, Final Fantasy Extreme although their 90s ASCII game output is more notable over on the MegaZeux side with titles like Engine. There certainly wasn't any doubt that Overflow would be enjoyable. No, I was more worried about the sheer size of the thing. Weighing in at a massive 101 boards. This game runs into the board limit imposed by ZZT itself. No, Overflow didn't worry me over its quality. I was worried about the quantity. Just how much time would I have to sink into it to see it through to the end?
I was fully expecting a two-parter going into this one based on the board count alone, and while this is indeed going to be a two part article it really doesn't feel like a game that goes on for too long. The experience with Overflow that I had is one where I wouldn't have even guessed that it had that many boards since it never really feels like it's dragging on for too long. Overflow, despite its 16-bit RPG inspirations isn't text heavy and the player makes good progress from start to finish. It came out a longer than the average ZZT world sure, but it was still really only something like two hours to get through.
OVERFLOW.TXT
Background-

        About early November, I started working on a Chrono Trigger game
for ZZT. Well, it was going to have 10 chapters. In the middle of the 3rd
chapter, my friend told me about MegaZeux, and I stopped making the Chrono
Trigger series. Now, I have finished the 3rd game, originally called 5000ad,
and created a new plot, added new characters, fixed up some bugs, and removed
all of the inside jokes. The game is called Overflow.
        Overflow is about an adolescent named Charlie, trying to stop
Achalon, a beast who controls time by either killing it, or finding a time
machine, and stopping all evil. Either way, you'll get an ending!
        And don't think that Charlie's adventure is over! I'll eventually
create a continuation of Overflow on MegaZeux, because the second ending
is a cliffhanger one.
        That's all I have to say! Go, and play the game! Remember-ZZT is not
dead, its just that MegaZeux is about a million times better!=)
        Maybe, just maybe, I'll release a remake of the 2nd Chrono Trigger
game, one that puts you in the middle of a war between Greece and Rome. If
you like this ZZT game, tell me you do, and tell me you want to play the 2nd
CT game!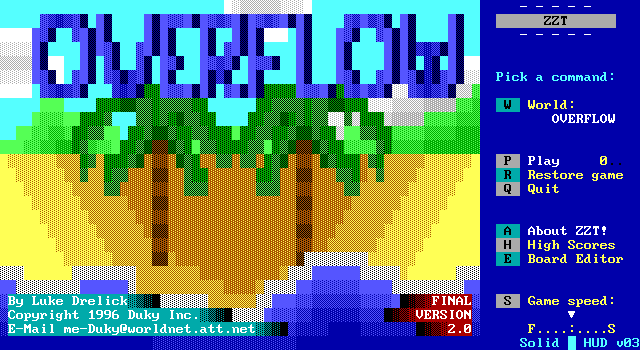 Overflow 2.0
By: Luke Drelick
Published Under: Duky Inc.
Released: January 01, 1997
Played Using: SolidHUD v3 via Zeta v33
Download
|
Play Online
|
View Files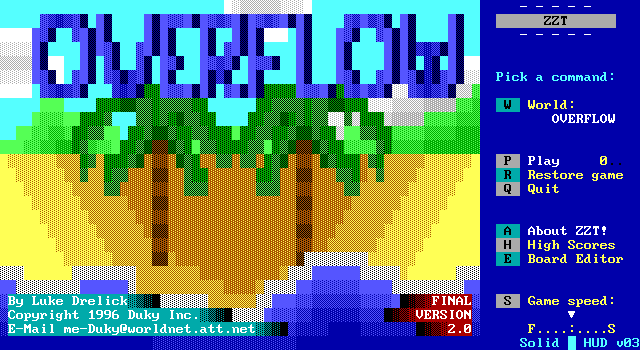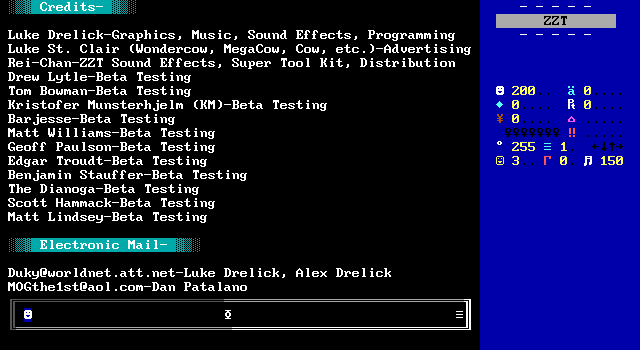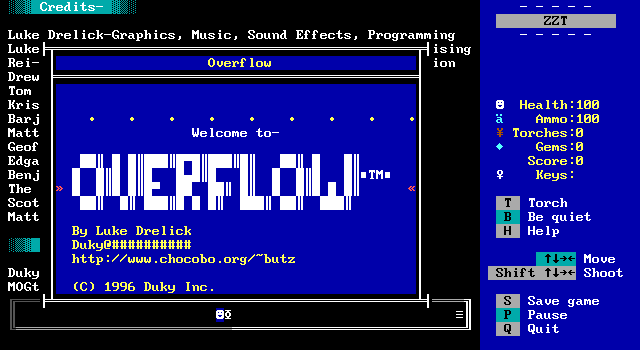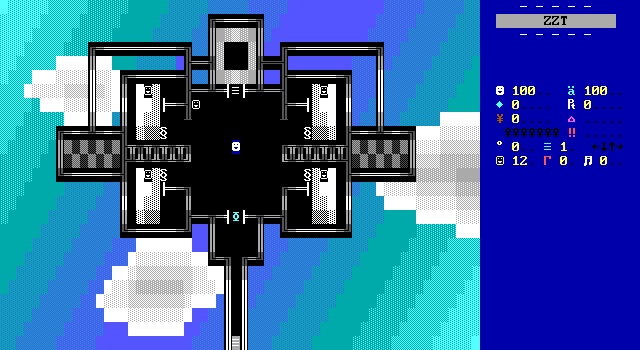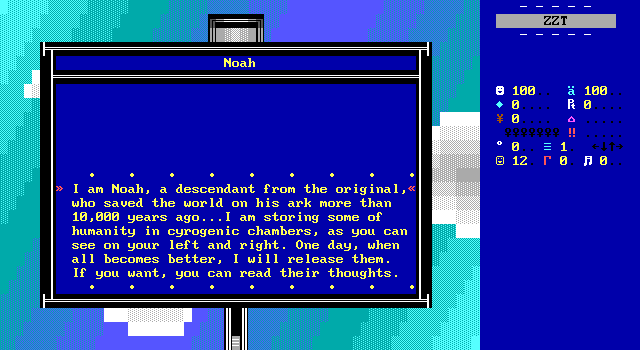 Thoughts
• • • • • • • • •
I have found some of the treasure.
I am dying in real life, so soon, the
thoughts will die out...
• • • • • • • • •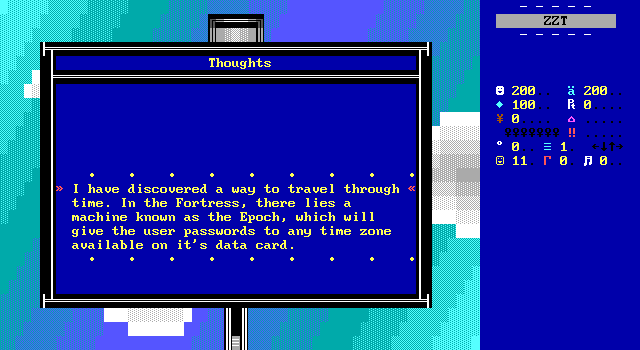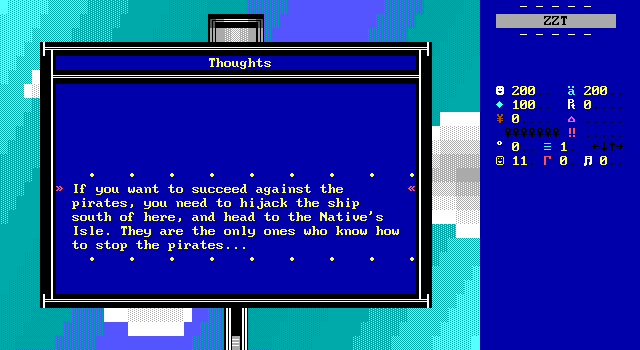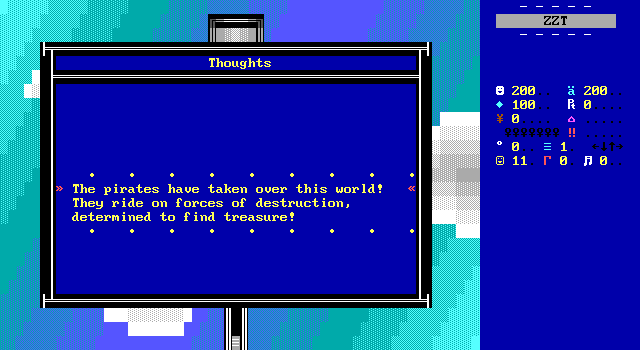 A brief circle around the ark gives Charlie some good guidance to start. This world is having a pirate problem the Charlie will have to deal with. Oh. Also time travel is possible.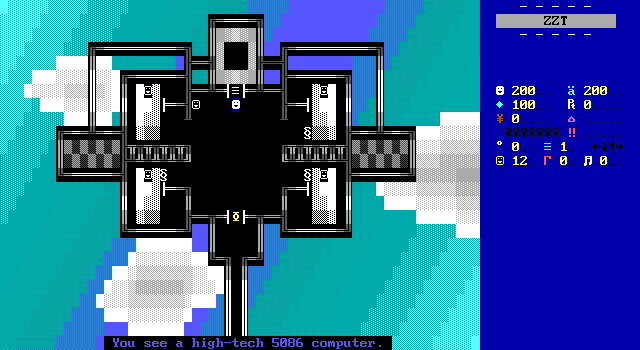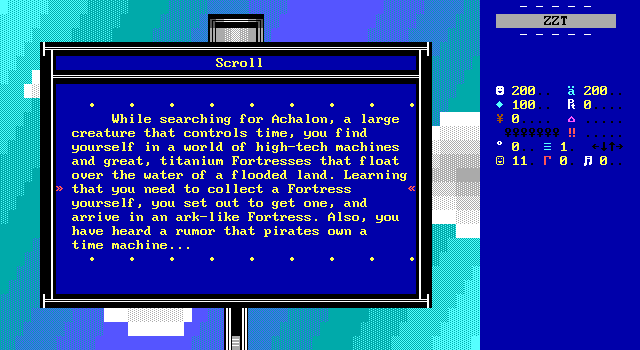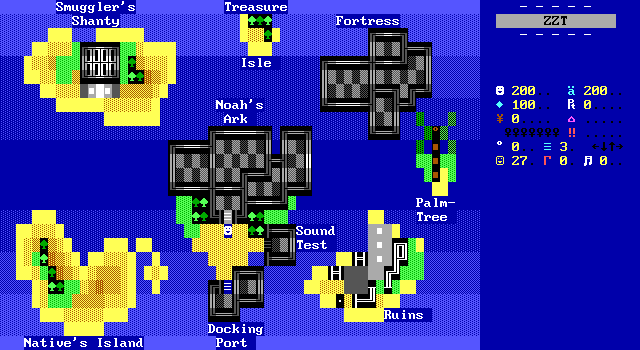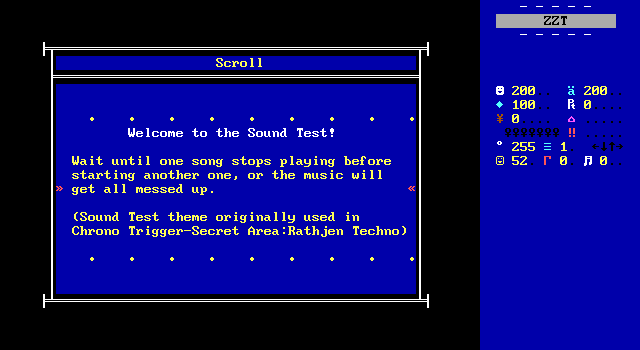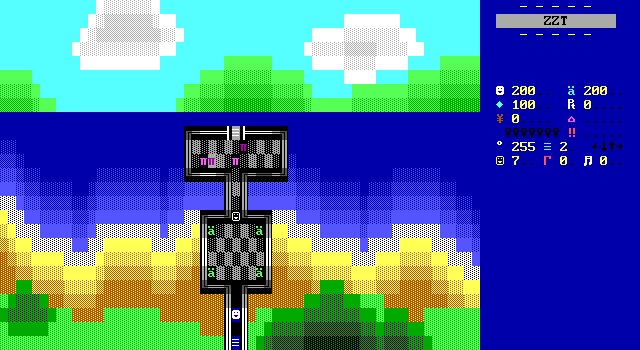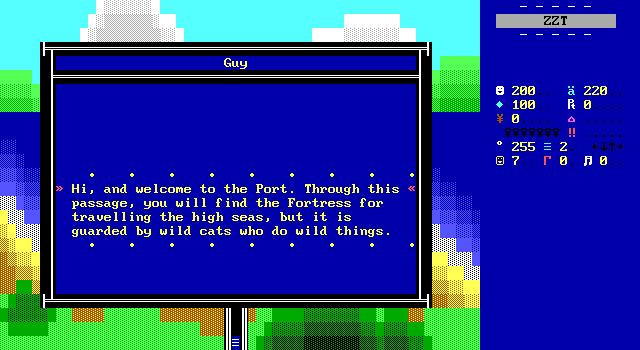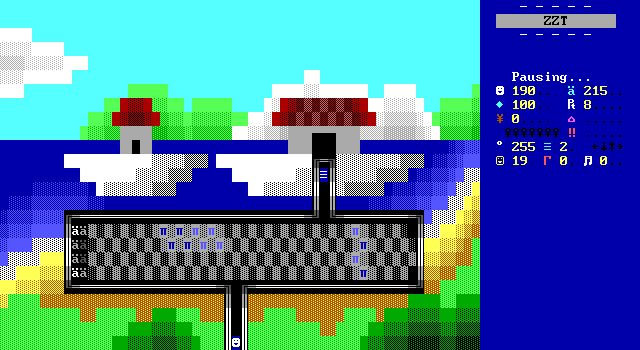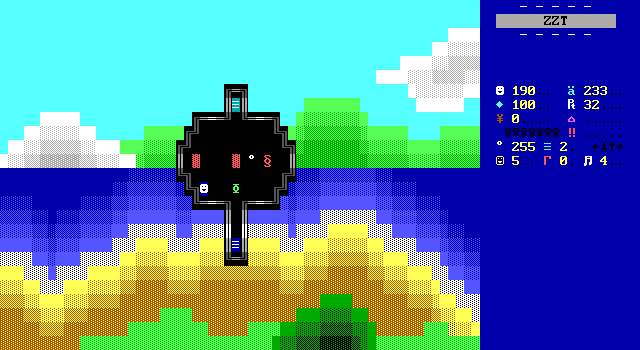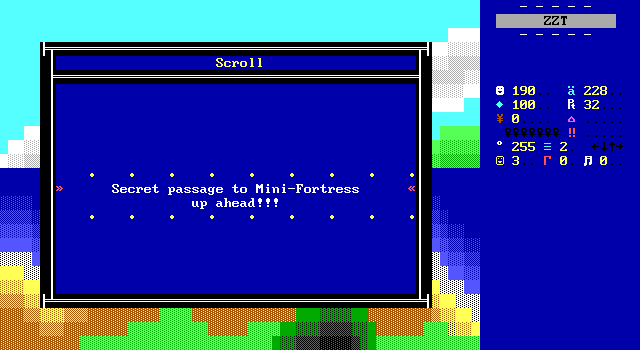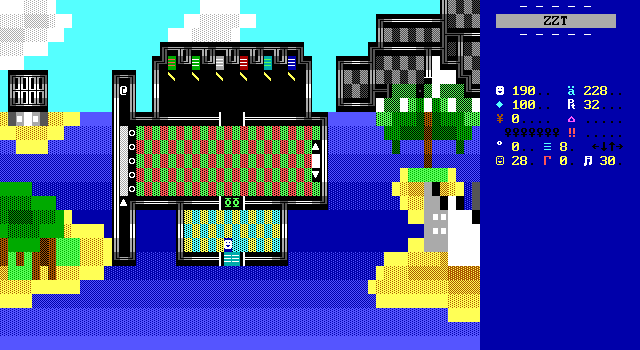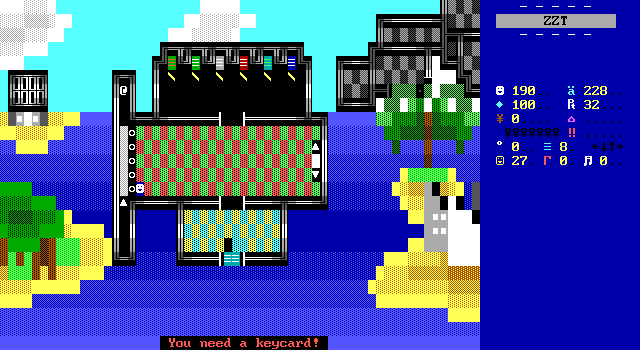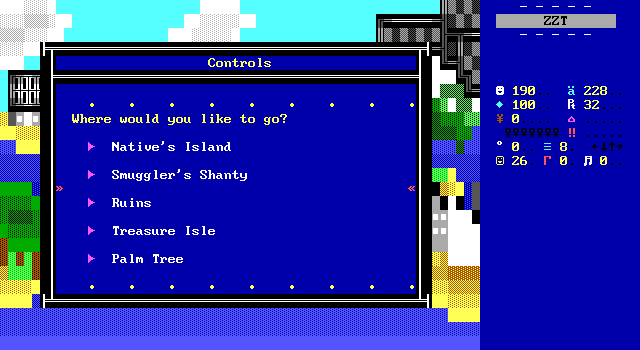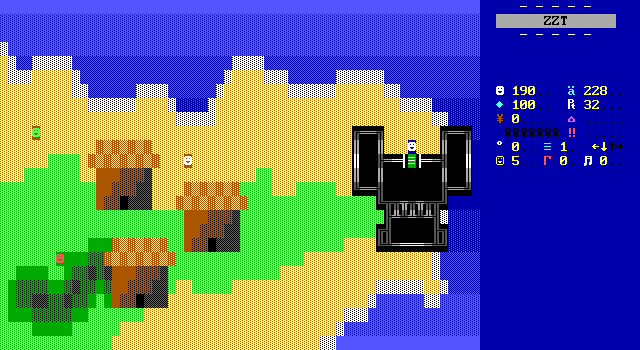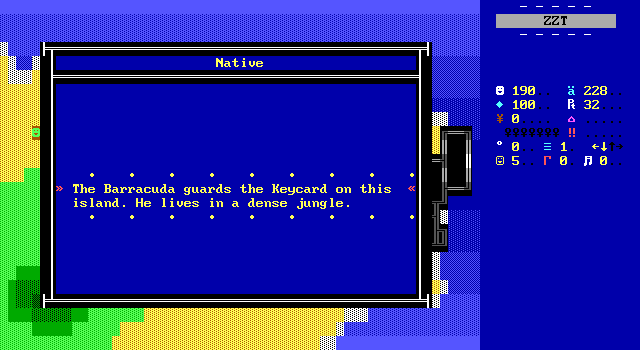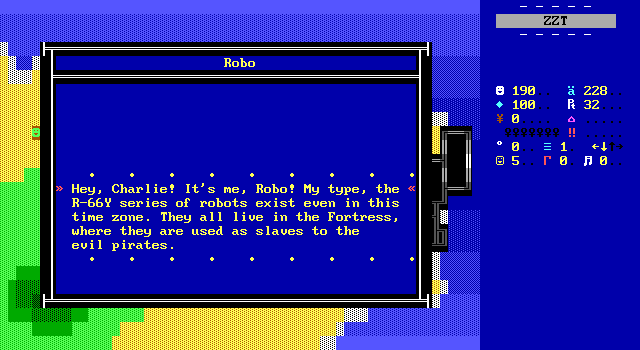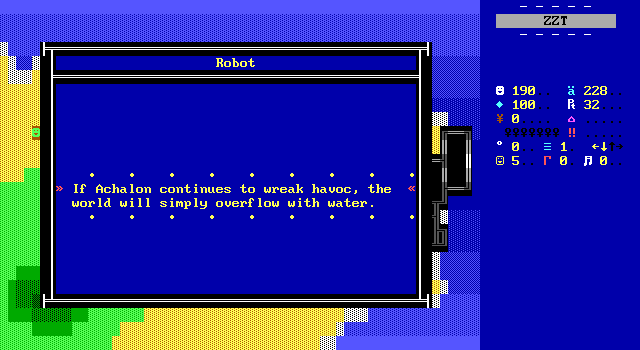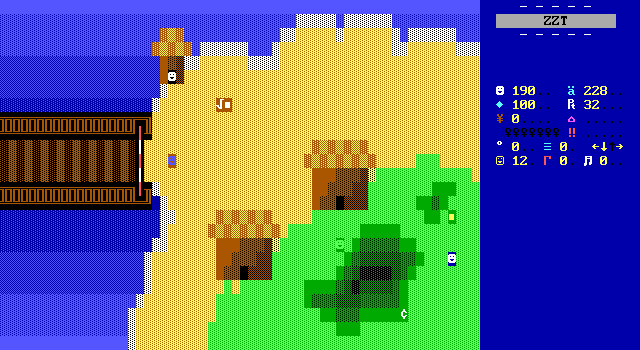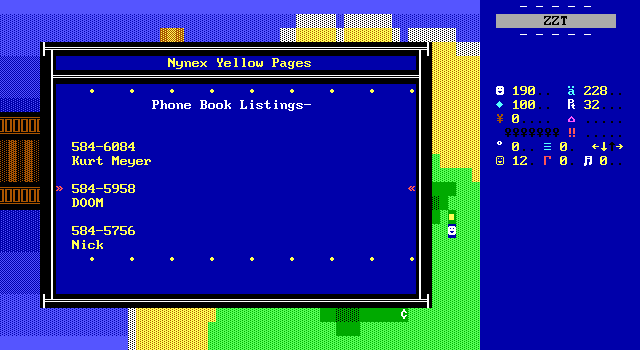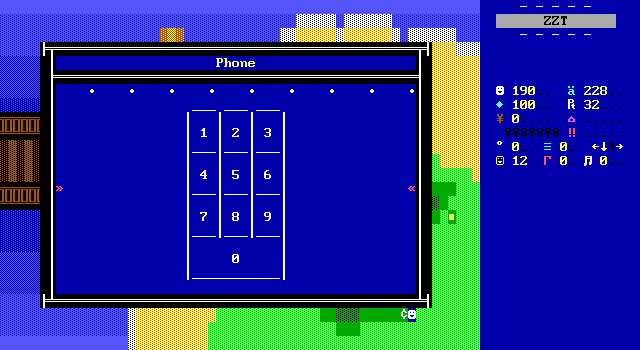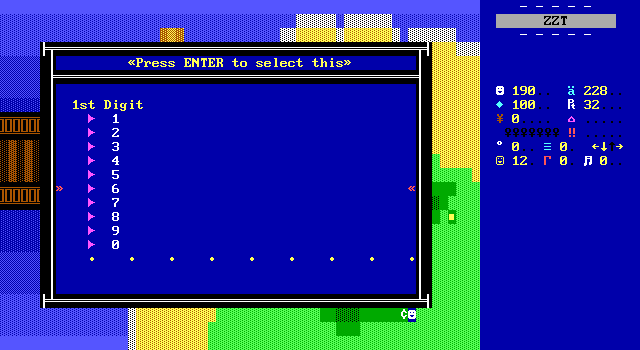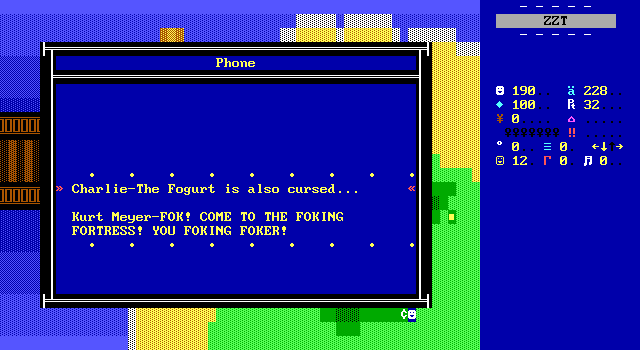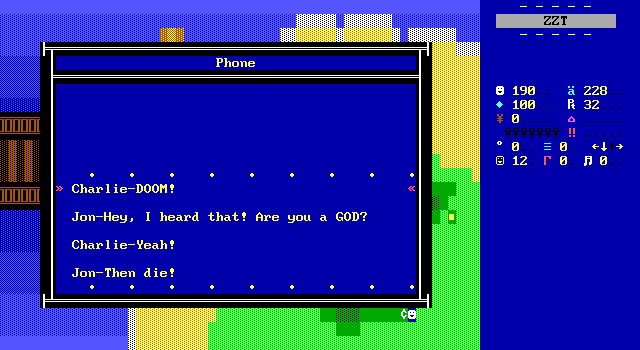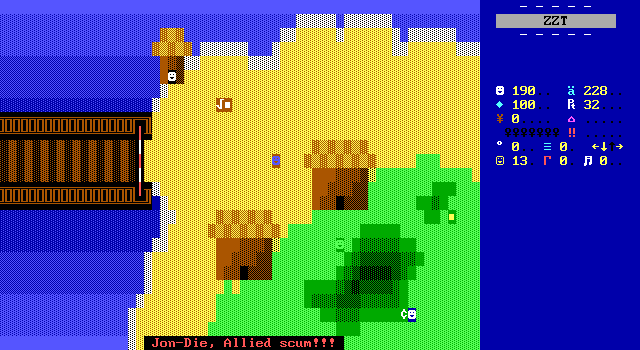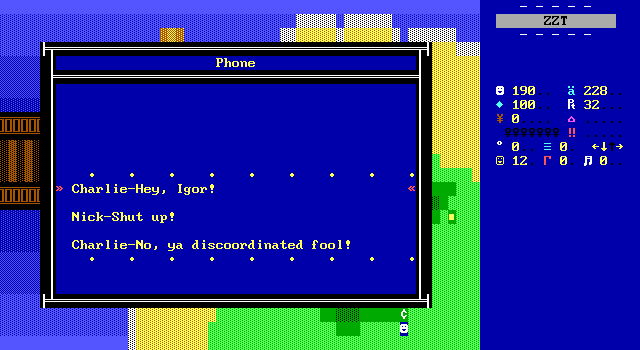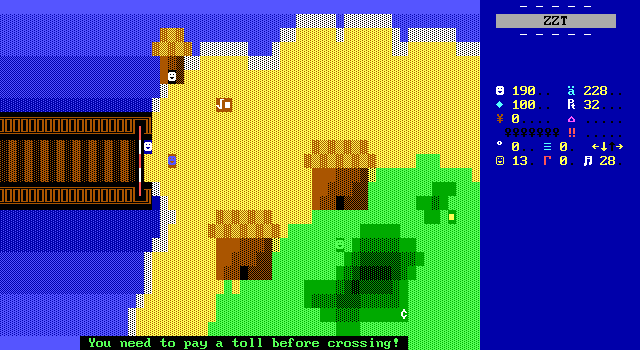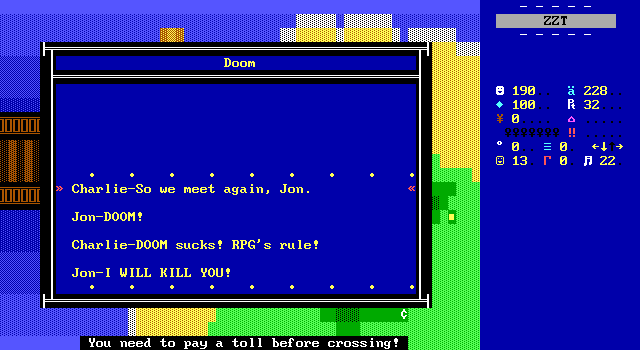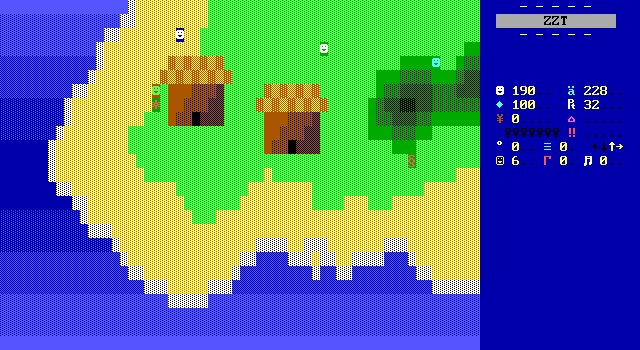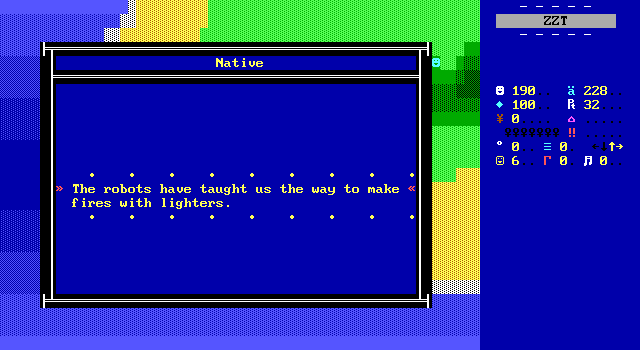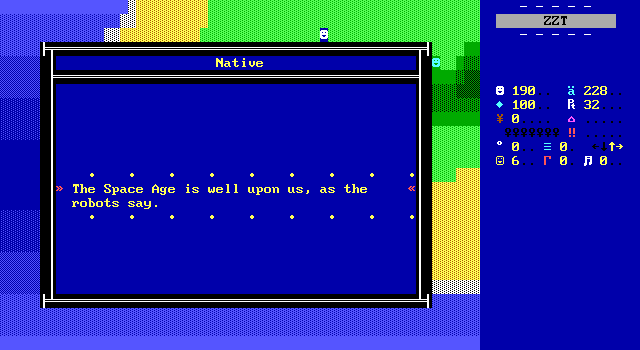 There's some more choice dialog here though. Between robots teaching man the secret of fire by just giving them lighters and robots describing the current era as "the space age" you get some pretty great bits which I don't think are intended to be funny, but are a lot more humorous today than starting arguments about Doom. A robot helpfully provides some gems as well to make sure the player can definitely pay the toll, but gems are all over this game so if the player spends their money at the shop on the next board it's easy to raise the necessary funds again.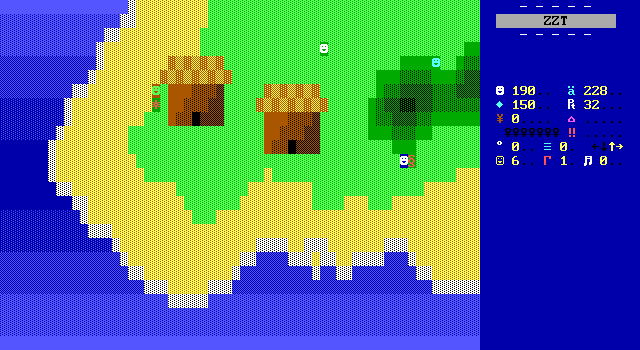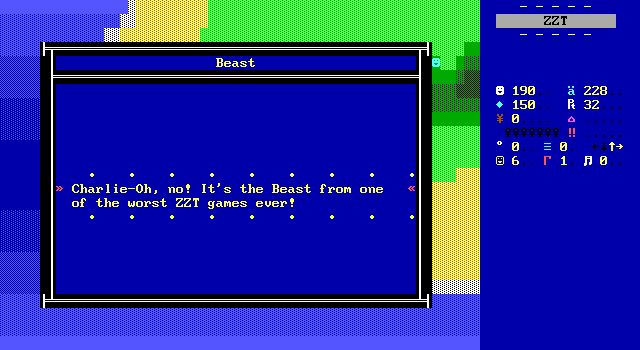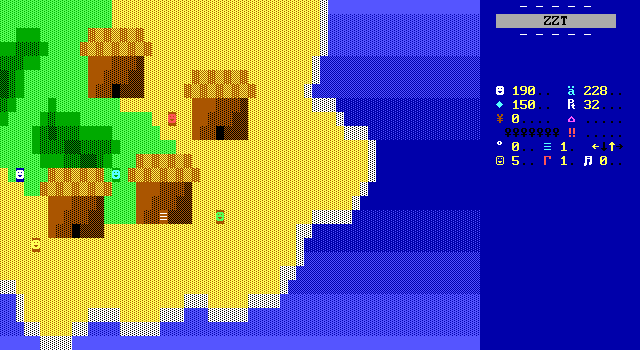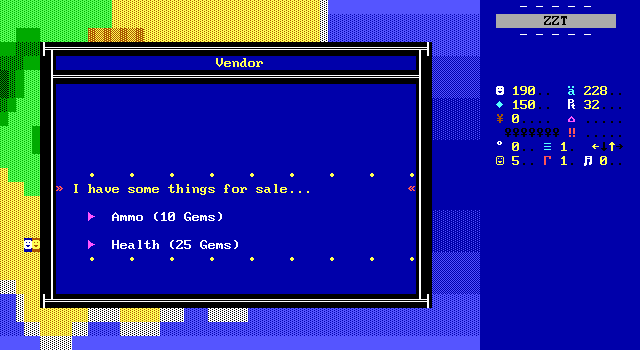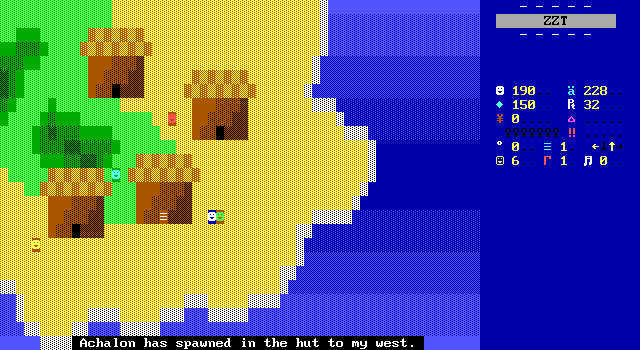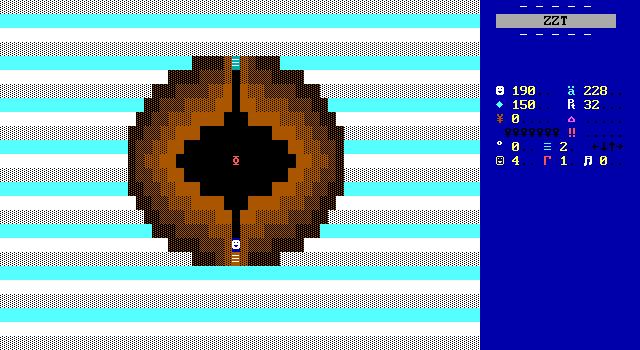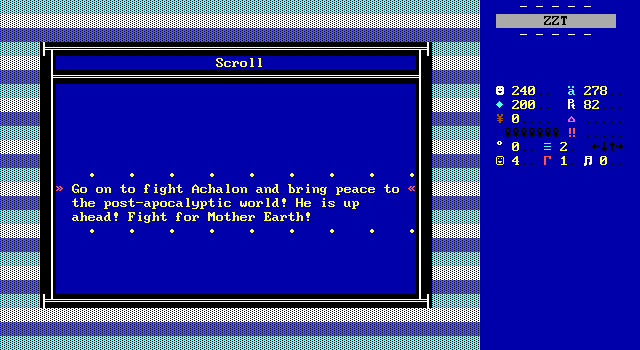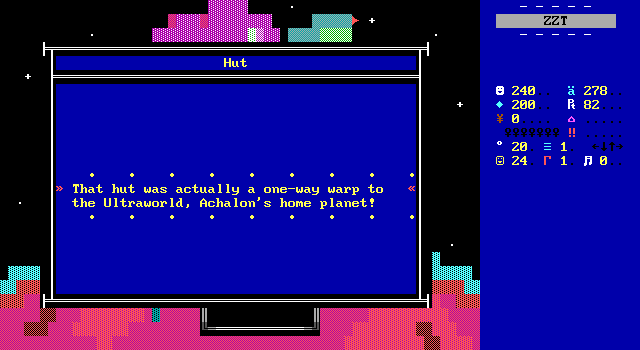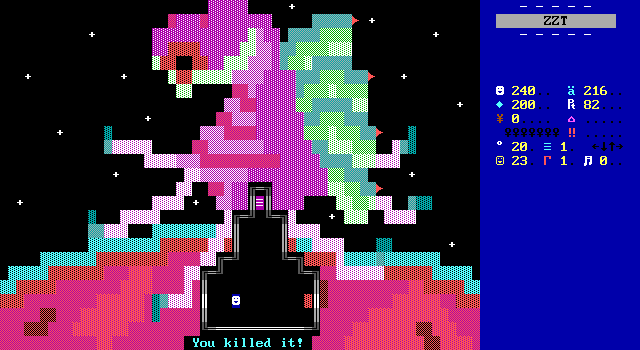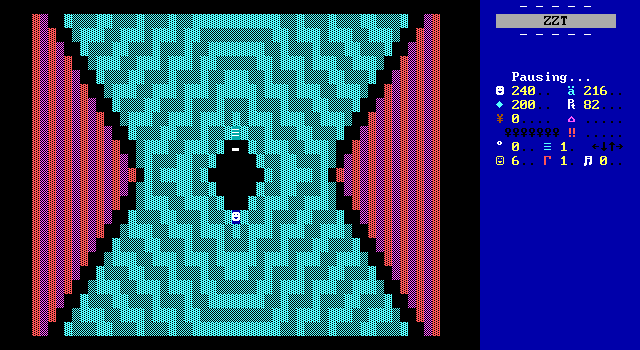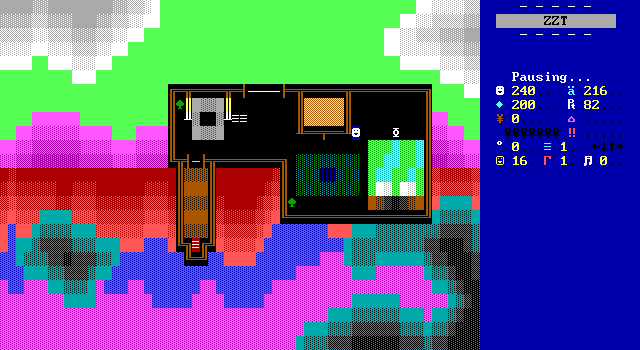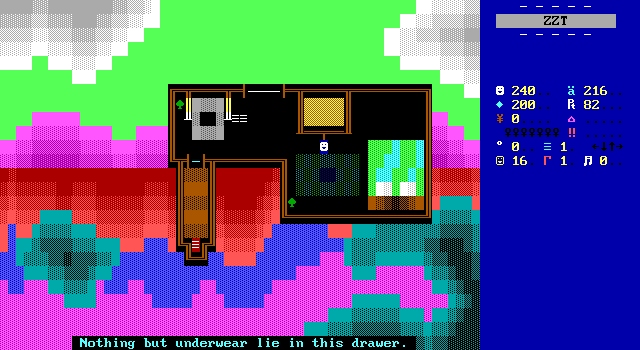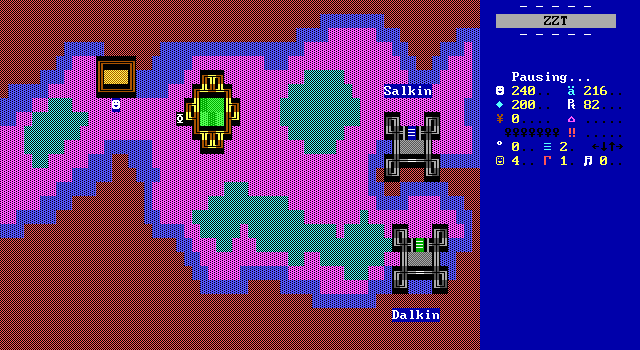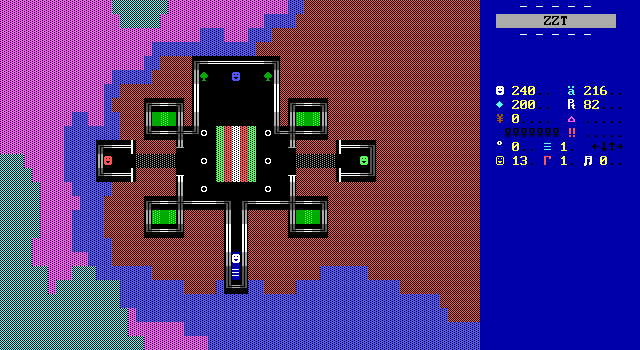 King of Salkin
• • • • • • • • •
We have been at war for 300,000,000 years.
They started it by blaming us for
unleashing Achalon.
Charlie-Achalon had destroyed my home
planet, too, but I defeated it.
King-You did? Then, maybe we can finally
make peace with the Dalkin Castle.
Charlie-I have a few questions... Where
are we? Where did Achalon come from? How
do I get back to my original planet and
time zone?
King-We are in the planet Maeri, in the M2
galaxy. Earth is 24 Trillion Light Years
away from us, and we have seen the
destruction Achalon caused. Achalon came
the Ultraworld. A young man picked up a
small hedgehog-like object which was
glowing one day. This was Achalon. Soon
after, Achalon struck the castle of
Dalkin, and, of course, the citizens of
Dalkin blame us. Finally, I have heard of
a transporter that will take you to your
home planet. It is somewhere in Dalkin.
Charlie-Thanks! I will try to make peace
with the citizens of Dalkin.
• • • • • • • • •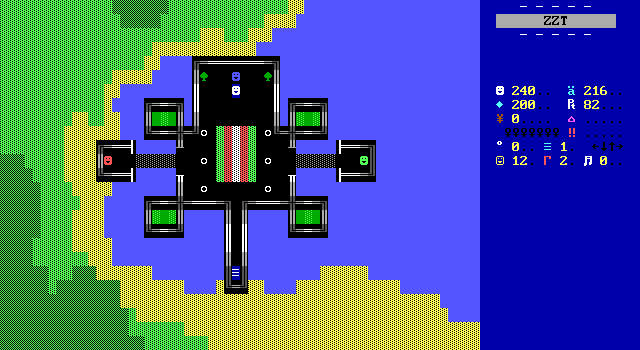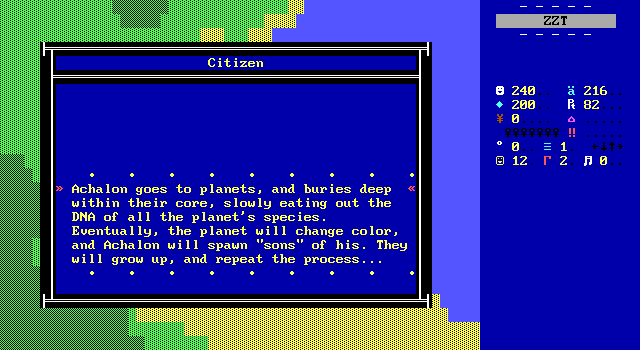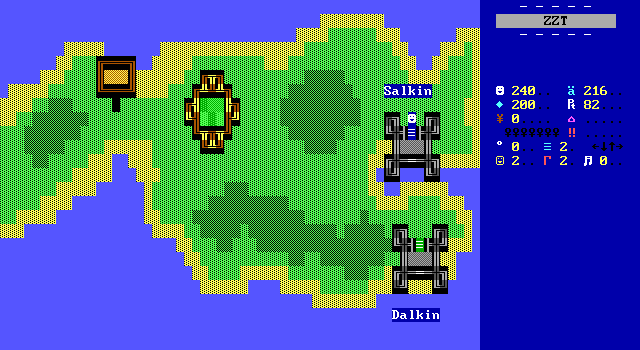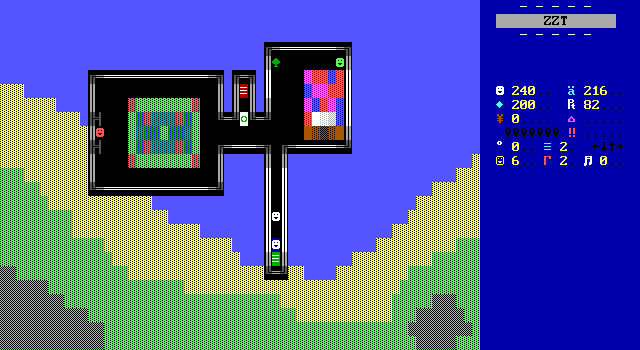 King of Dalkin
• • • • • • • • •
You must have defeated Achalon! The reason
why the world is changing color is because
Achalon has been defeated.
Charlie-I defeated him on the planet
Earth.
King-Good. If you wish to go back to your
home planet, use the machine over there.
Here's the key to get into the room...
#put e green key
Charlie-I also want to make peace between
you and Salkin. Salkin citizens didn't
create Achalon. He is an alien...
King-Really? Then it was stupid to waste
time and lives fighting Salkin...
Charlie-Yeah, that's it. I want you two
castles to make peace!
King-Well, I am willing to!
Charlie-Then my work here is done!
• • • • • • • • •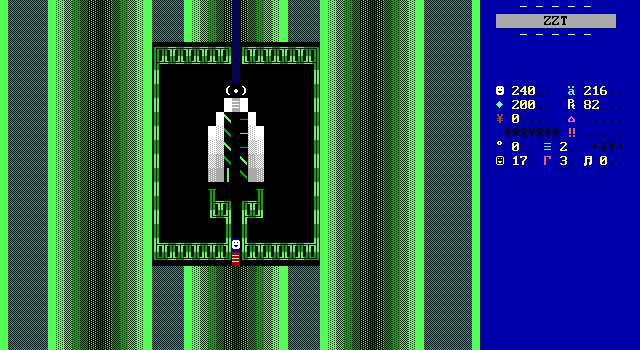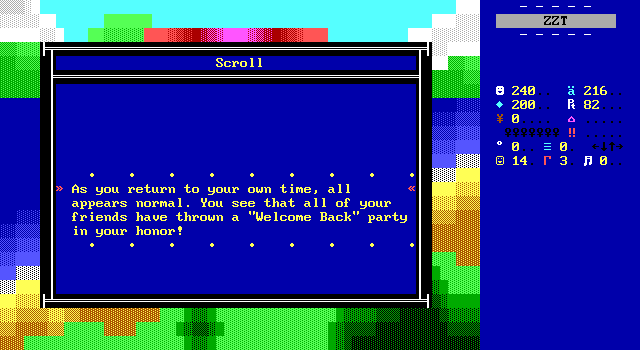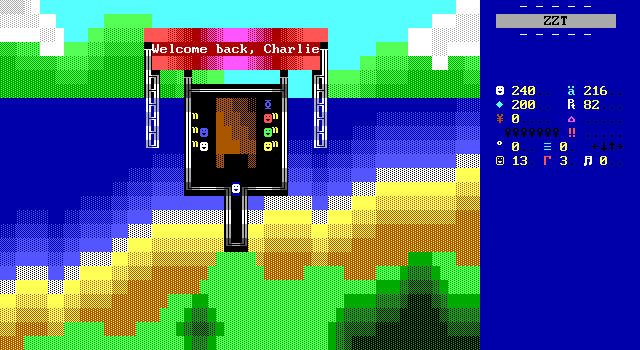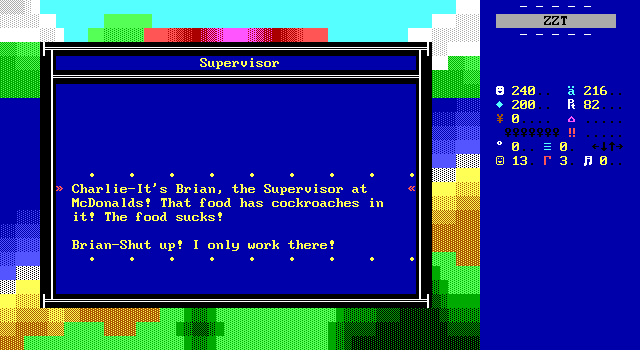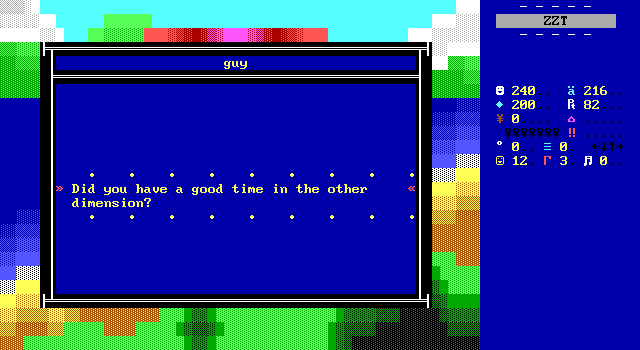 Final Thoughts
See, it took no time at all to get through that hundred board game.
...Okay okay we're not done yet.