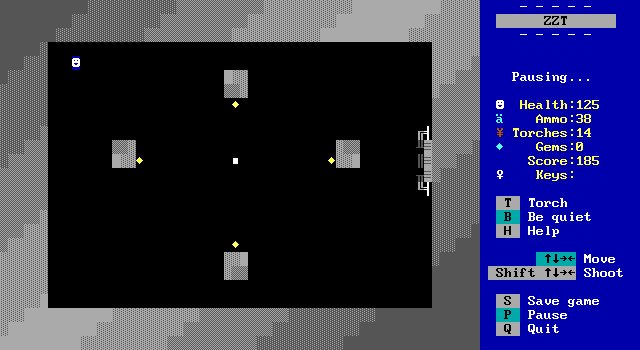 What's this? A change in the plot?
• • • • • • • • •
After getting out of the long and dark
tunnel, you come into a room with some
gems, some pillars and a boulder.
Nadir: Ohh dear! I forgot to read the
instructions on the other side of the
door before it was closed shut. :(
Well, since you couldn't read it anyway.
I am going to tell you the instructions.
┌───────────────────────────────────────┐
≡ -=Instructions for Gem Crusher=- ≡
└───────────────────────────────────────┘
Oh dear! The gems have been infected by a
terrible virus! You better watch out!
Use the boulder to crush the gems, but
beware! If you by accident touch a gem,
you will die. You will have to make it
through a number of levels to fully get
rid of the virus.
What? "This has nothing to do with magic
flamingos!" you say? Well, maybe I just
wanted to make something different? OK?
And, Yes you still play as Nadir.
• • • • • • • • •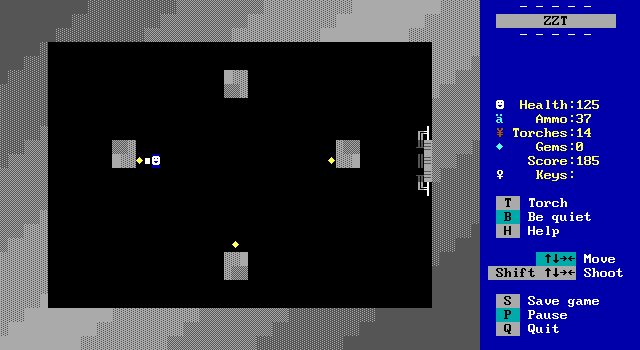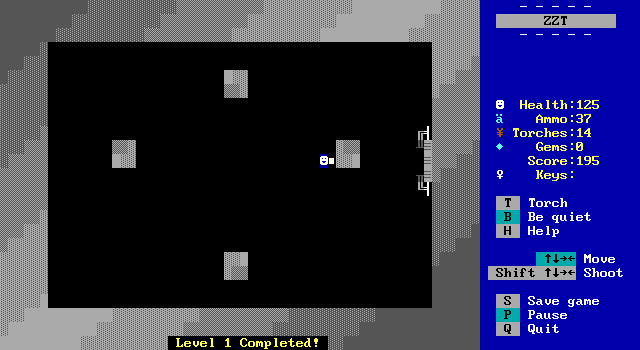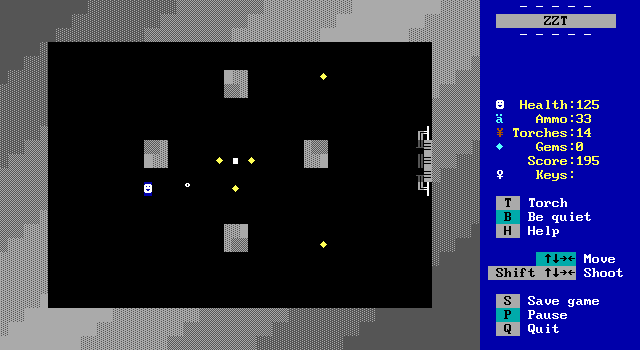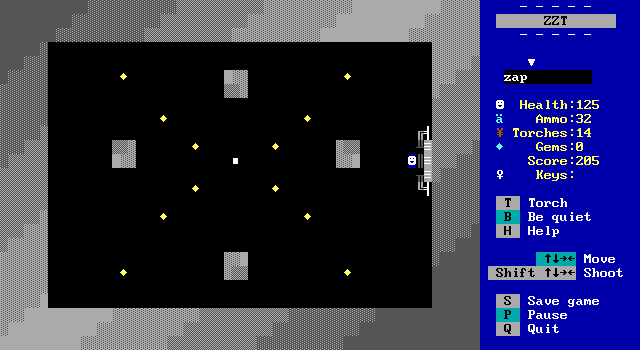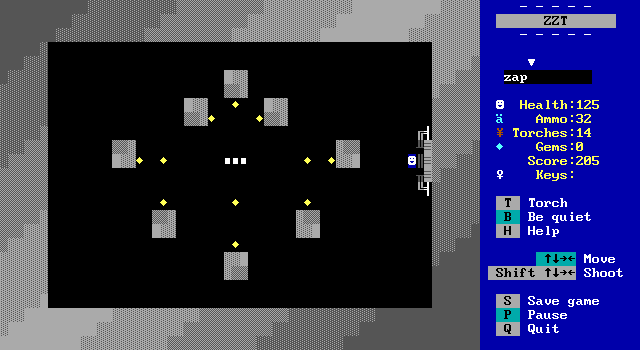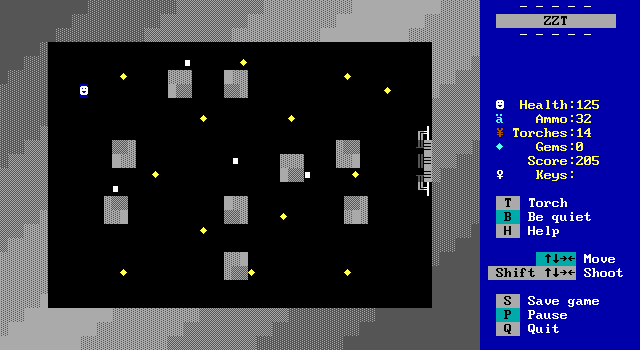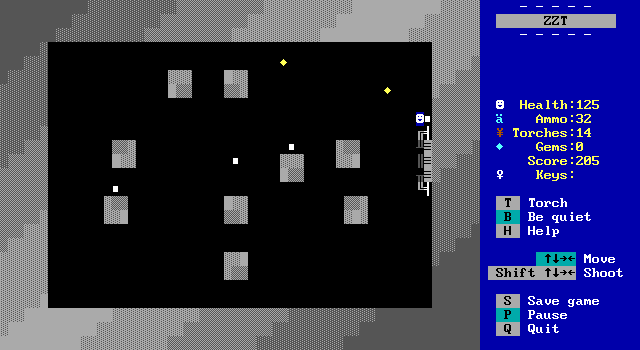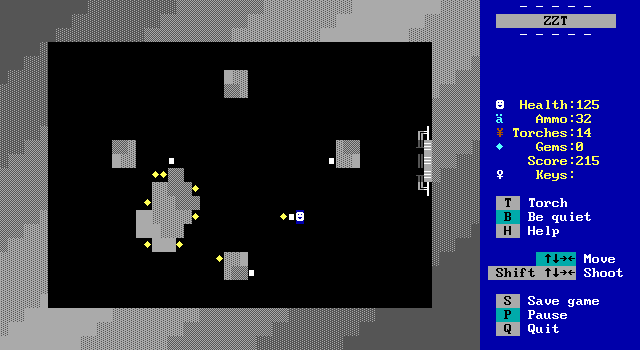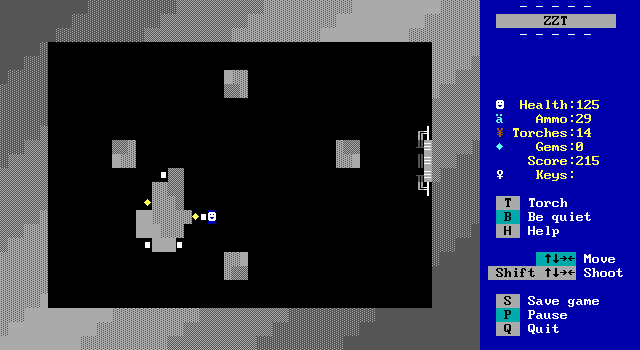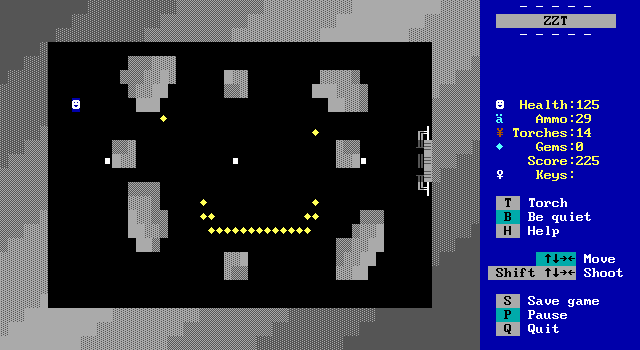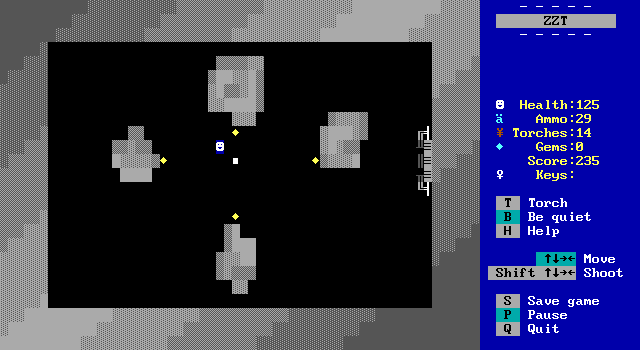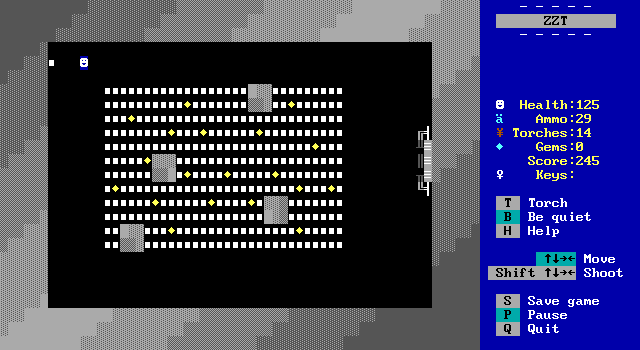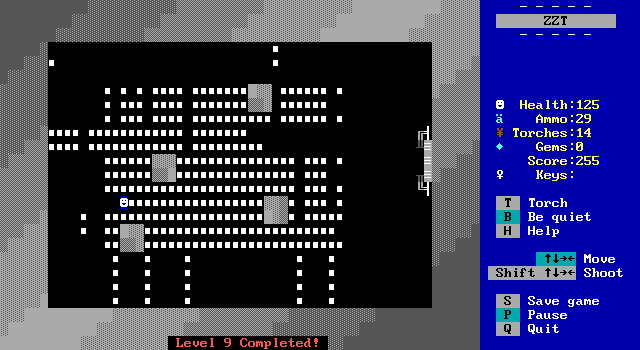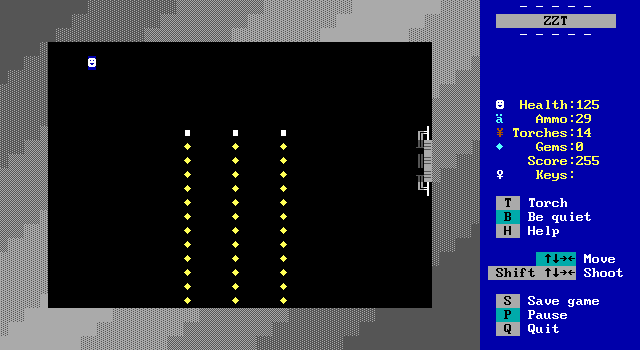 Interaction
• • • • • • • • •
As you step out of the dark tunnel you
find yourself in a lit-up hallway of some
kind. But as you walk further you hear a
click.
Nadir: What was that?
A pressure plate.
Nadir: Nice.
No.
Nadir: Why?
Look behind you.
Nadir: Why would I ever---!!!! AAAAAHHH!!
GREEN SLIME!!! GREEN IS EVIL!!!! RUN!
(Note: There's an invisio maze on this
board too! AHAHAHAHAHHA! --Crazy Panda)
• • • • • • • • •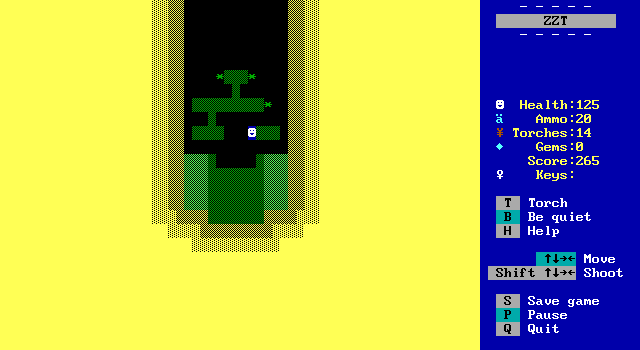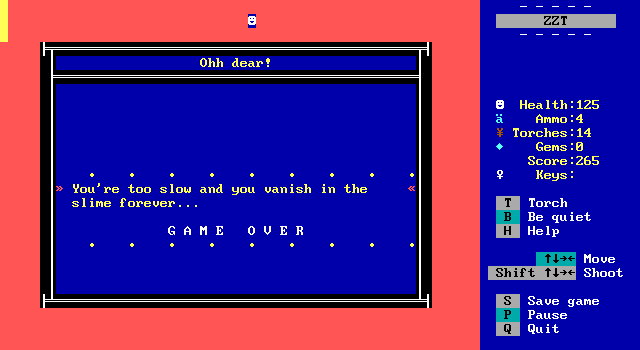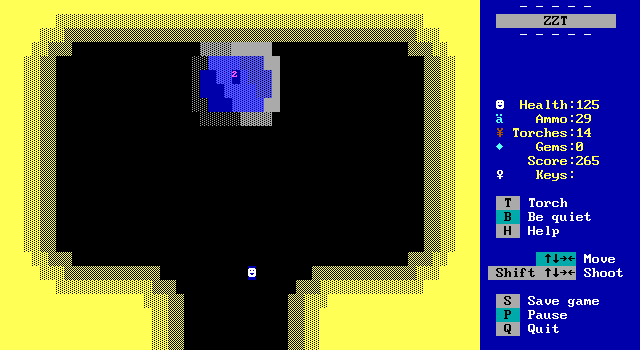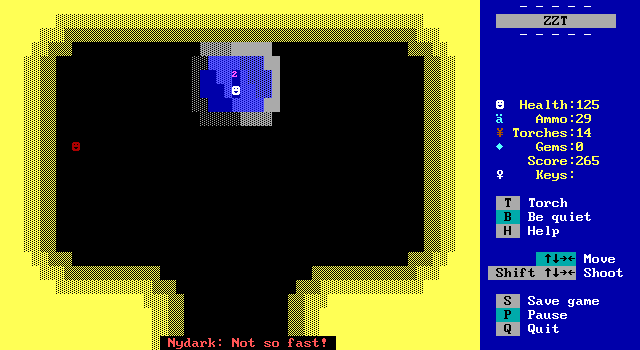 CONTENT WARNING
The following content contains material which may be offensive to some audiences. It was most likely originally created by a teenager who has since grown up. This material does not necessarily reflect its creator's current opinions nor behaviors.
Specifically, this page contains depictions of or references to:
Homophobic Slurs
Nydark
• • • • • • • • •
Nydark: What do you think you're doing?
Nadir: Taking the Magic Flamingo.
Nydark: No way! I was here first!
Nadir: You were not!
Nydark: Were too!
Nadir: Were not!
Nydark: Were too!
Nadir: Were not!
Nydark: Yes I was!
Nadir: No you were not!
Nydark: I was here first!
Nadir: Uh uh!
Nydark: Oh yeah?!! Put 'em up!!
Nadir: I'll kick your ass f*ggot!
Nydark: Come on then!
• • • • • • • • •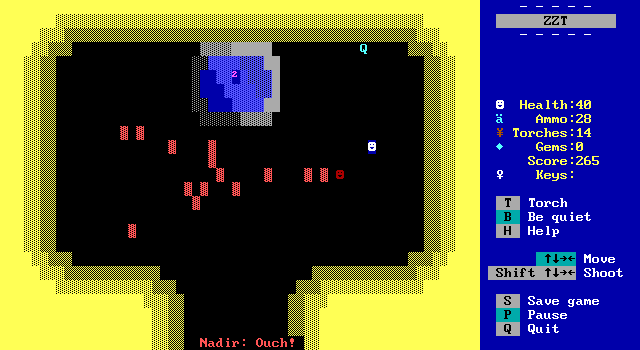 CyQ
• • • • • • • • •
CyQ: What are you guys doing??? :(
Nadir: Uhhh... Fighting!
Nydark: Yeah!
CyQ: What for? :(
Nydark: The Magic Flamingo you dummy!!
Nadir: Hey! Don't be mean to him!
Nydark: Shut up f*g!
Nadir: Why I oughta--!!
CyQ: STOP IT DAMMIT! :(
Nadir: Sorry...
Nydark: LOL@U NADIR :P
CyQ: Shut yer yap Weisenhimer! :(
Nadir: Woh! Stolen from Burger Joint!
Nydark: :D
CyQ: Back to the topic. Why are you two
fighting eachother for the Magic Flamingo?
:(
Nadir: Because we both want it!
Nydark: Yeah! I need it for conquering the
entire world! HAHAHAHAHAHAHA!!! >:D
Nadir: And I guess that I need it to stop
him from getting world domination.
CyQ: Oh ok. Seems fair enough. :(
Nydark: And since I got here first...
Nadir: WHAT??!! YOU??? HERE FIRST??!?
I DON'T BELIEVE THIS!!
Nydark: Then don't CANTNUT!
CyQ: HEY HEY HEY!! CALM DOWN A BIT!!! :(
Nadir: NO WAY!!! I'M GONNA KICK HIS ASS!!
*CyQ uses Calm Down Beam (tm) on Nadir :(
Nadir: ...
Nydark: Thanks! Now I can get the flamingo
get back home and conquer the world.
CyQ: Not so fast! :(
*CyQ uses Freeze Yer Butt Beam on Nydark
Nydark: Drats! Thanks to you, FATSO!
CyQ: :(((((
Nadir: ...
CyQ: Since I like good endings I'll let
Nadir take the flamingo... :(
Nadir: Yay!
CyQ: ...If he can beat me in a
ROPE-CLIMBING-CONTEST!!! :(
Nydark: GO CyQ!
• • • • • • • • •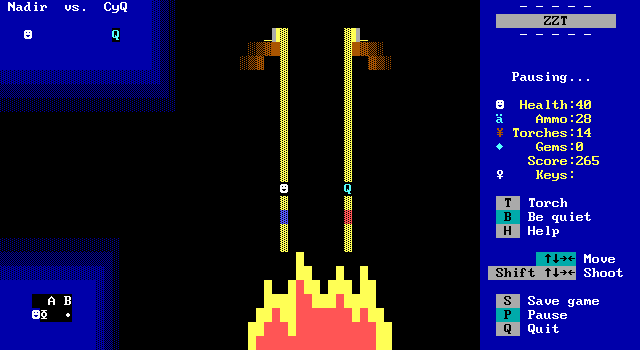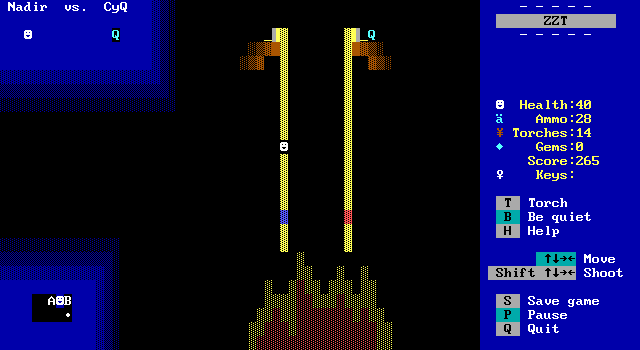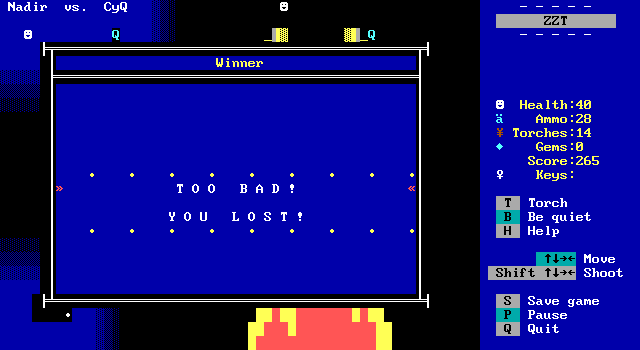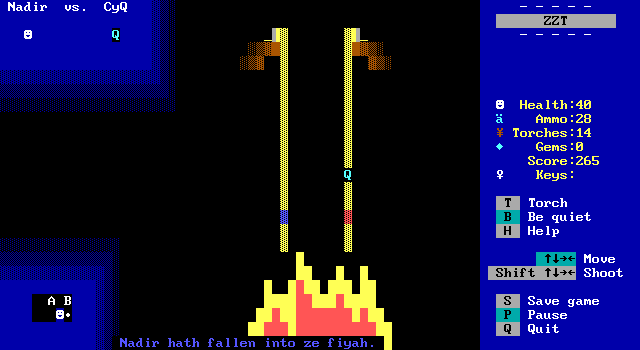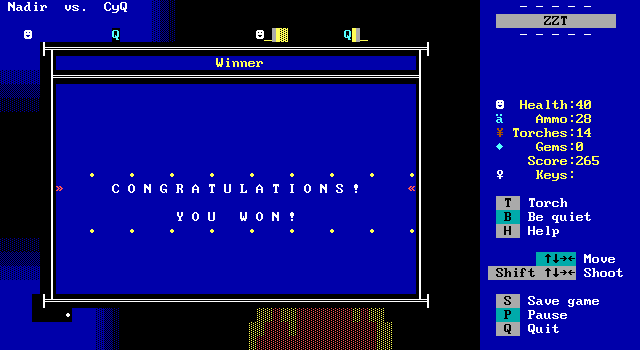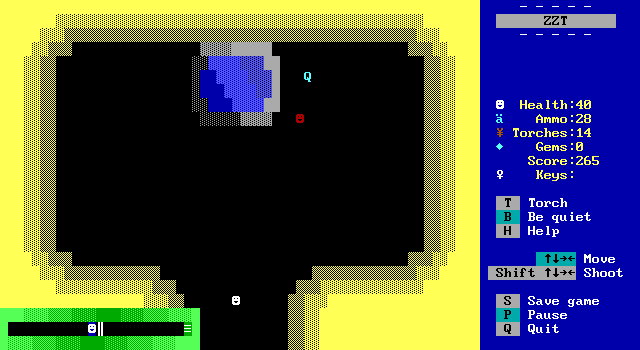 Interaction
• • • • • • • • •
CyQ: Congratulations Nadir. You won. :(
Nadir: Yup, I simply am the best huh?
Nydark: *grumble grumble*
CyQ: Well you won fair and square, so I'll
let you take the flamingo. :(
Nadir: Yay!
CyQ: Well, I'm going back to my tent. :(
See you later.
Nydark: I guess I'm going too...
CyQ: Bye. :(
• • • • • • • • •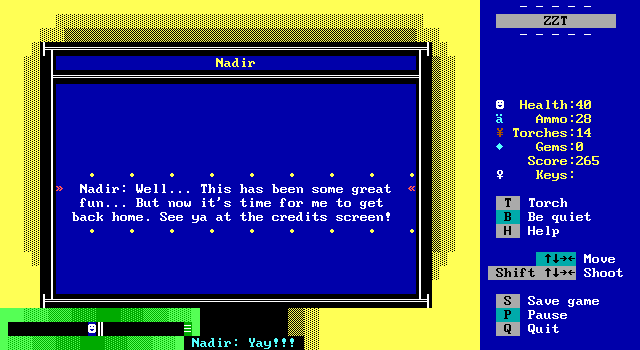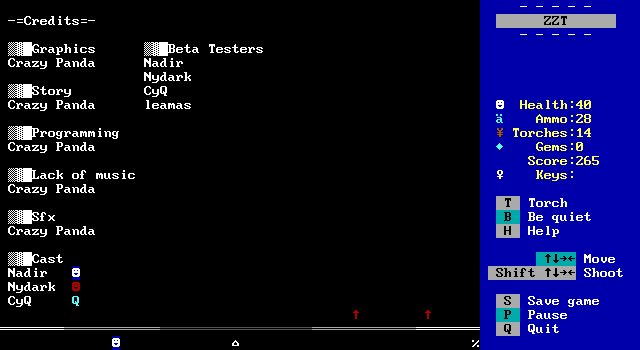 THX 2
• • • • • • • • •
░░░░▒▒▒▒▓▓▓▓████Thanks to████▓▓▓▓▒▒▒▒░░░░
Nadir
For being a cool guy and letting me using
him as the main person. And for the beta
testing. Oh! And for the board with the
boulders-sliders puzzle! THX U!
Nydark
For being all funny and stuff, letting me
using him as the evil dude. BETA TESTING.
CyQ
For being the guy he is, ZZTAE (though I
didn't use ZZTAE at all when I made this
game because it's all fucked in WinXP.)
for living in a tent in a pyramid and for
the beta testing. :(
My brother
For thinking that I am good at ZZT. But
since I'm not I thank him for being THE
LIAR THAT HE HIS.
Fishfood
For not likeing me at all. I think he bans
me twice a week. :)
Zamros
For being the master of topics.
leamas
For beta testing!!
Aurorasoft
For letting me into this company.
You!
For playing, duh! How the hell did you get
to this board anyway?
• • • • • • • • •
Final Thoughts
Not good.
This game is just too little, too late. It feels like a mediocre title from 1995 more than one released in 2002. The action boards have no thought put into their design (by having no design, just empty rooms), and the puzzles are all trivial. The use of ZZTers for characters adds nothing, as they don't do anything to make them distinct from what could have been generic characters. The story isn't there, and feels like it's skipped over. (Perhaps "The Pyramid Of The Magic Flamingo" would have been a better title.)
The nice things to say about this game are that it has a good drawing of a flamingo and a very cartoony animation of Nadir running away from lions. It's playable, and quick to get through everything other than the final rope climb. Alas, it's just not fun to get through. Everything about it feels like it's just filler, and the game lacks any real substance to it.
It did win an award for being the best game released that month, a competition between Flamingo and Nexus: Future's Past, which looks to be of similar quality, but longer. This game isn't going to show up on anybody's favorite list, it checks the boxes and puts in the bare minimum amount of effort, and it really shows.
======
A Worlds of ZZT Production
======
The Worlds of ZZT project is committed to the preservation of ZZT and its history.
This article was produced thanks to supporters on Patreon.
Support Worlds of ZZT on Patreon!