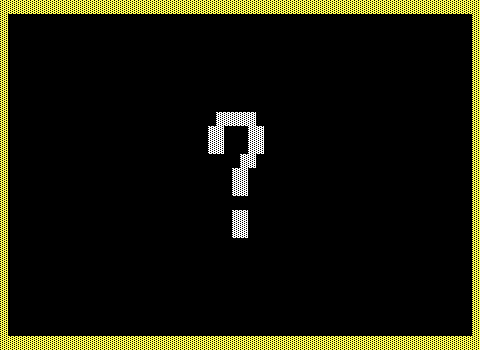 This is a nifty program that will compress your .ZZT files and save games. It gives you an easy-to-use environment to pick a game to play, then it decompresses the game and all the save games needed for it so you can play. It then automatically starts the game. When you quit ZZT, the game is decompressed and you are returned to the menu. This isn't very useful for people who create a lot of ZZT games and there is a possibility of getting all your games wiped out. Be careful with it. However, it saves a lot of space and keeps your ZZT folder nice and tidy. You'll need PKZip on your system to use this.
Zeta
Audio formats are not yet supported
Video formats are not yet supported
zmenu.zip
World
Board
Element
Stats
Prefs.
?
Overview
DESC
EXCLUDE
LASTSG
README.TXT
SAVEFIX.EXE
SAVEREM.EXE
SAVES
SAVES.WAR
SETUP.BAT
WORLD.WAR
WORLDREM.EXE
WORLDS
ZMENU.BAT
ZMENUEXE.EXE
ZMENUSET.EXE
Filename
Mod. Date
Comp.
Dir.
CRC-32
Compressed Size
Decompressed Size
DESC
1997-10-17
16:41:08
8
N
1872693684
2.2 KB
4.2 KB
EXCLUDE
1997-10-17
16:41:38
8
N
739071456
30 bytes
44 bytes
LASTSG
1997-10-17
12:17:08
0
N
2408825318
3 bytes
3 bytes
README.TXT
1997-10-17
16:21:54
8
N
2605962287
1.1 KB
3.0 KB
SAVEFIX.EXE
1997-10-17
12:21:34
8
N
288577791
28.4 KB
37.7 KB
SAVEREM.EXE
1997-10-17
12:31:22
8
N
2250018450
30.8 KB
41.9 KB
SAVES
1997-10-16
18:28:56
0
N
427354054
24 bytes
24 bytes
SAVES.WAR
1997-10-17
12:44:18
0
N
2153411193
1.9 KB
1.9 KB
SETUP.BAT
1997-10-17
12:15:08
0
N
61461552
10 bytes
10 bytes
WORLD.WAR
1997-10-17
16:45:32
8
N
3106072858
87.0 KB
87.0 KB
WORLDREM.EXE
1997-10-17
12:33:18
8
N
4024113503
29.6 KB
39.7 KB
WORLDS
1997-10-17
16:41:28
0
N
1718718047
25 bytes
25 bytes
ZMENU.BAT
1997-10-18
21:20:34
0
N
1240228483
7 bytes
7 bytes
ZMENUEXE.EXE
1997-10-17
16:54:24
8
N
4189437014
39.2 KB
57.8 KB
ZMENUSET.EXE
1997-10-17
13:09:42
8
N
2868746304
26.9 KB
36.0 KB
---
ZIP Comment:
---BE SURE TO READ README.TXT FIRST!---
File Navigation (with a file selected)
Shift + +/J: Next file
Shift + -/K: Previous file
Board Navigation
+/J: Next board
-/K: Previous board
Numpad 2/4/6/8: Follow board connection
Double click on a passage () to travel to its destination
Tab Hotkeys
W - World tab
B - Board tab
E - Element tab
S - Stat tab
P - Preferences tab
Misc
Shift + B - Toggle high intensity backgrounds (blinking)