I am once again dodging the second page of uploads, getting precariously close after BigtimeDude made another return with three uploads in two days.
This one features a good chunk of 2023 releases, put right at the start to get your full attention with some art, some memes, and some short stories. It brings an end to the Star Wars of 2023. It shows us a really impressive incomplete game from 2005 that was recently rediscovered. It's got arena games that are compelling. Plenty of unexpected surprises here!
Contents
"Epica (Unfinished)" by Benco (2005)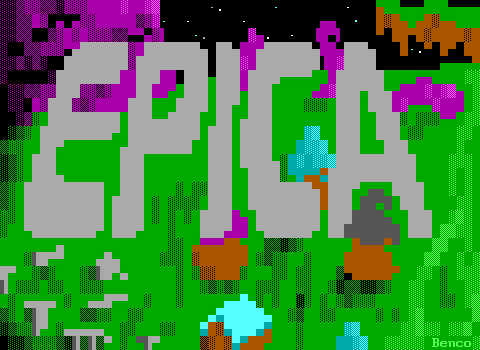 An unexpected surprise from 2005 of a thought to be lost in-development RPG! It's one of those games that promises so much that ZZT can't really fulfill, but unlike a lot of games that present themselves as the greatest ever made, this one plays a lot more modestly. And fun! After tracking down a magic wand to save the life of a sick village elder you find yourself now dealing with a freed and vengeful wizard who wants their wand back.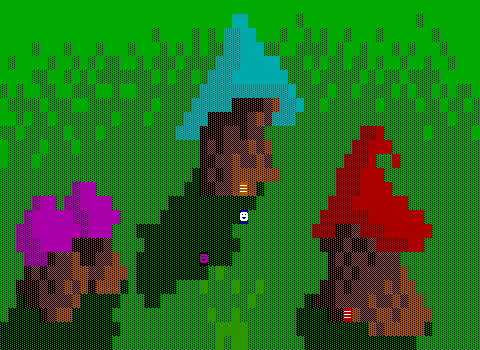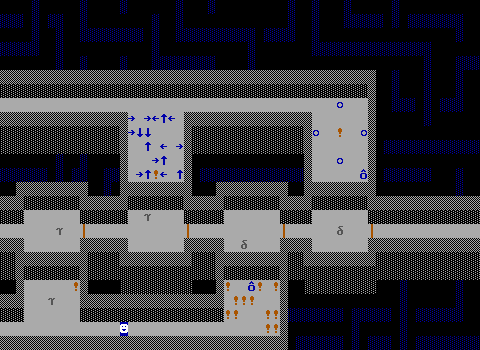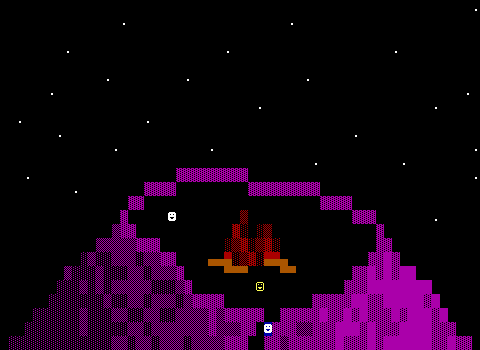 ---
"Gengar Iyengar Reads the Newspaper" by Agent Orange (2023)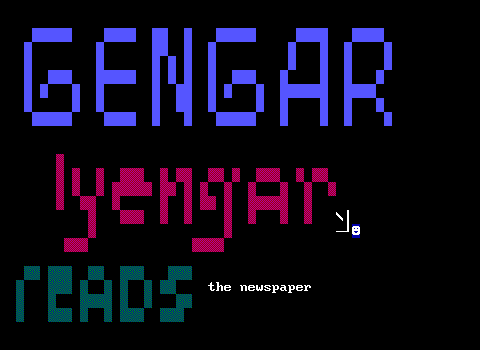 As I write this, I am making this poor man read every last section of the news and he is suffering greatly for it. Nonetheless, I want to meet somebody named Gengar. A short game about catching up on things and trying not to get too depressed about doing so.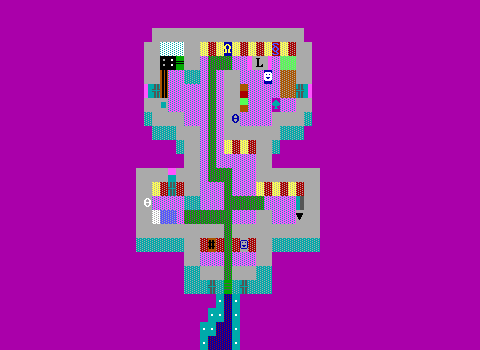 ---
"Beverage II" by Anonymous (2023)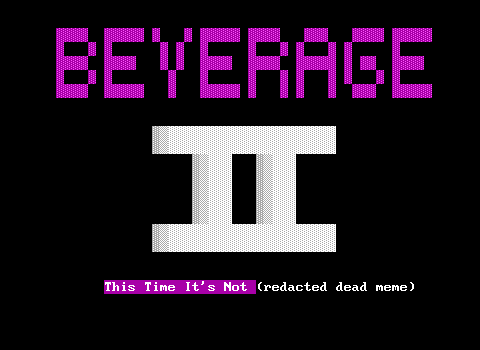 Our favorite Anonymous returns to depict what happens to those that the Grimace milkshake. Take heed. It could happen to YOU.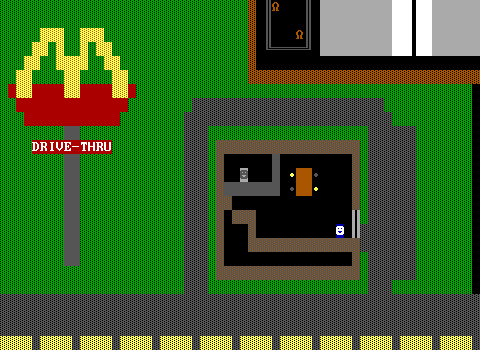 ---
"Tomorrow, ZZT Will Be Good Again" by Agent Orange (2023)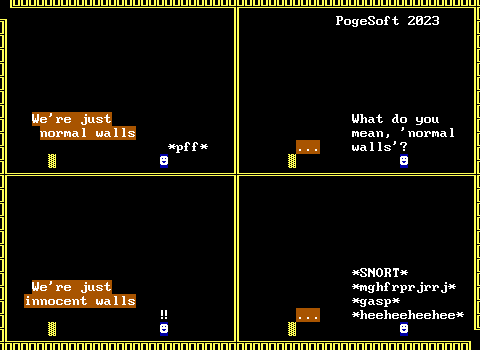 Agent Orange brings us another ZZT art collection, and delivers as always. Designed for perusing through a ZZT editor/ or the Museum's file viewer, there's a mix of "ZZT" art of smiley faces, more detailed character designs, memes, and mecha.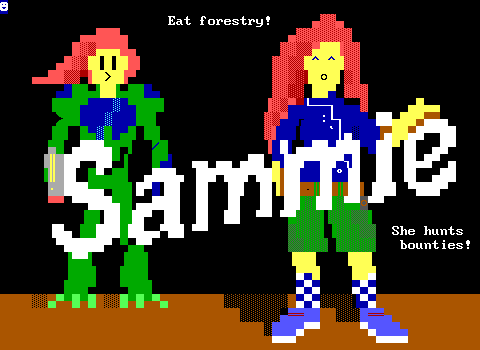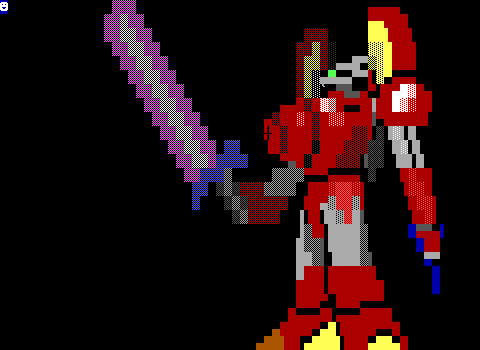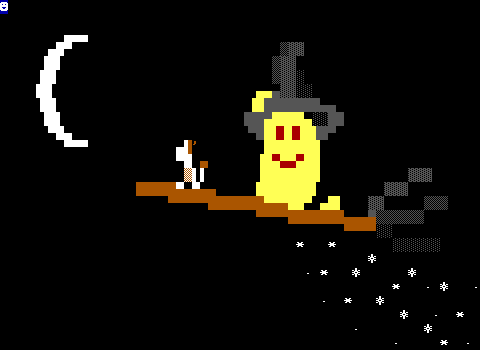 ---
"The Death Star Trench Sim" by AHMorrow (1997)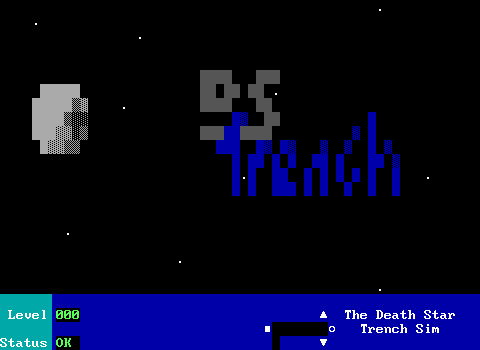 Hoo boy, I've still got Star Wars stuff in the queue huh? This trench run is a bit less goofy than the one published last month, but still plays pretty much entirely by itself with no penalty for crashing your ship, and enemies that like to shoot the target to finish a level without your involvement at all.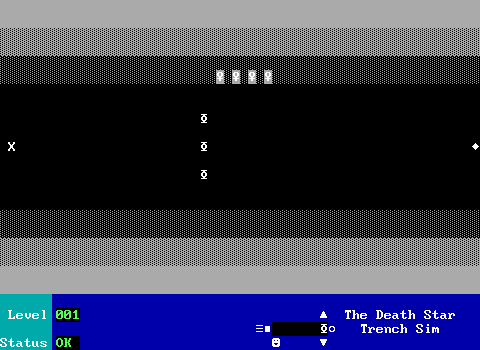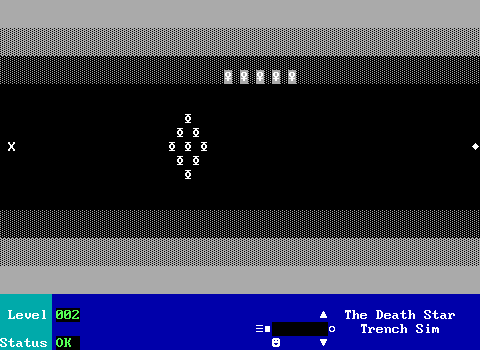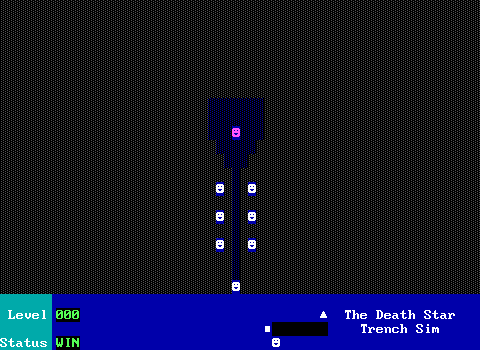 ---
"Jedi Fight (Demo, v1.1)" by noachnet (1997)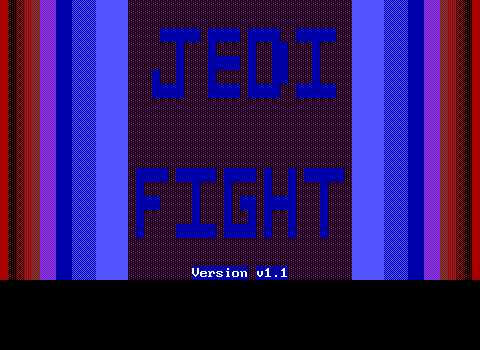 An early demo version of the game that would become Jedi Knight, which ended up being a contender for the best of these Star Wars ZZT games. The demo lacks the custom font, and obviously much of the game, but it's neat to see how the project developed!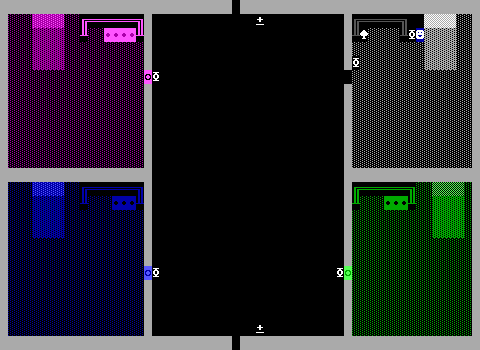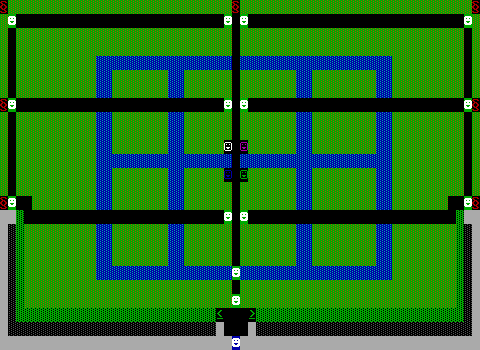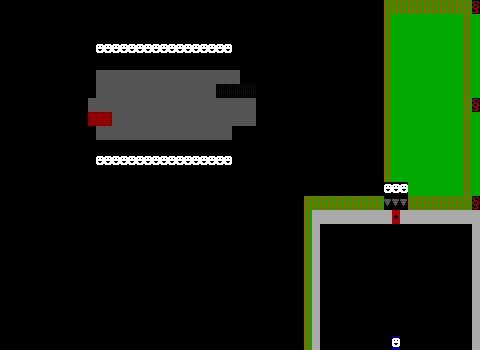 ---
"Chaos (Demo)" by Andrew Martin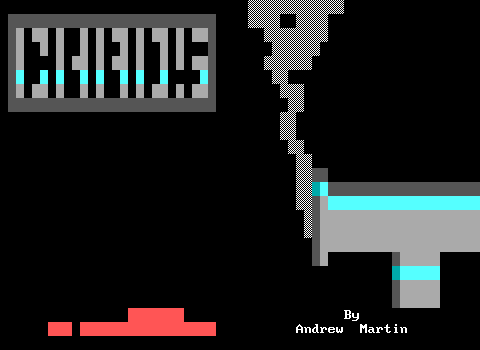 A bold bit of marketing for the next game on the list. A demo that consists of a single board showing off destructible signs and a single enemy from the full Chaos. You can shoot the demonic bear and have it #die, or you can touch them and get a paragraph of text about your Mortal Kombat fatality with all the gory details. ---
"Chaos" by Andrew Martin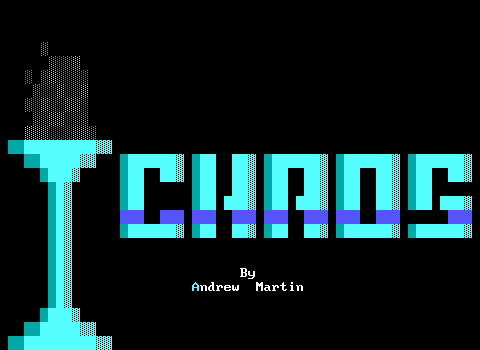 The actual game? Not nearly as graphic. It's a silly adventure with light sci-fi themes as you explore an icy planet that recently stopped communicating with other planets. Fight off the tigers in the ice caves, and drink in the local culture of snowman worshipers?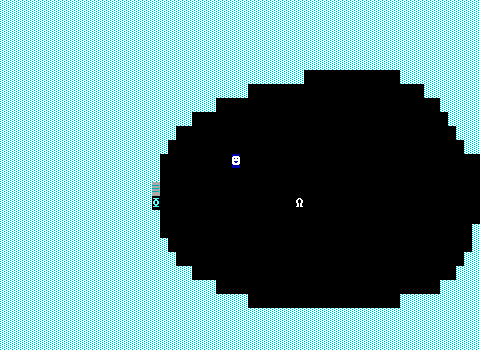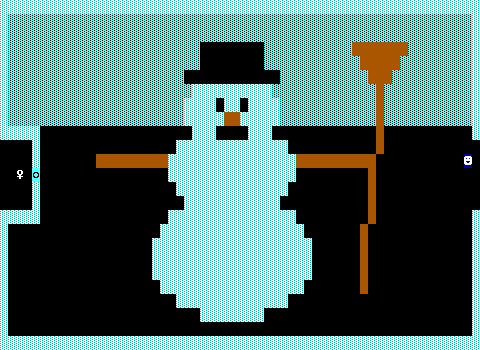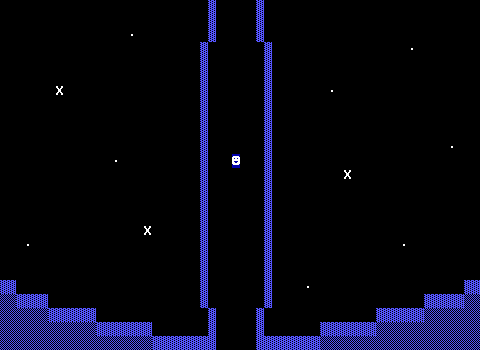 ---
"ChaosTM 1 (v2.9S)" by Adam P. Sharp, Daniel Wilkinson (1996)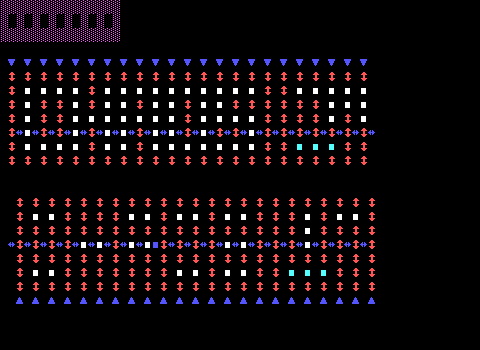 Trademarked? Maybe.
A game that lives up to its name with a lot of weird characters, boards, and a bit of a mean-streak when it comes to gating progress. Lots of finding secret walls and making smart use of bombs as you bumble your way forward, unsure if you've seen everything or missed half the game's contents.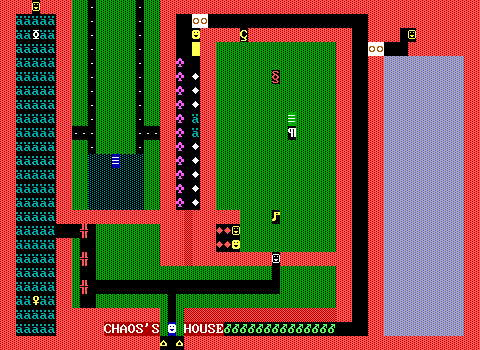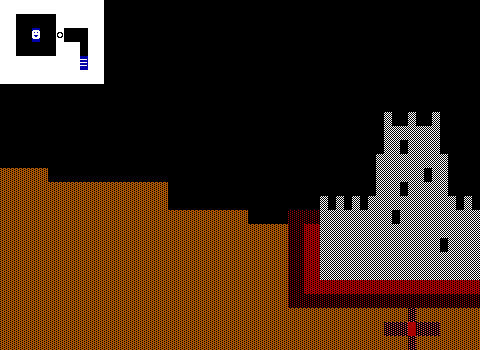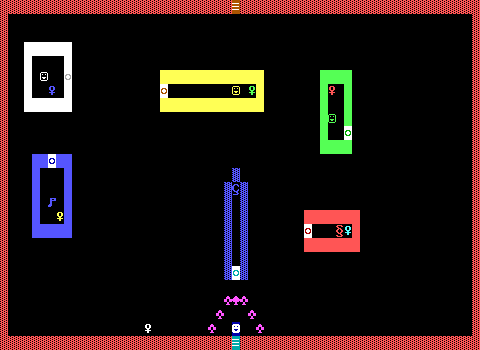 ---
"ChaosTM 2" by Adam P. Sharp, Daniel Wilkinson (1996)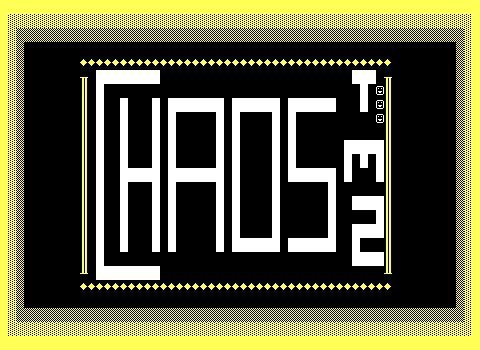 Despite its appearance, the sequel is less chaotic! Instead of sprawling across numerous boards with unusual connections between them, the sequel breaks things down into single board levels that play a lot more like your typical ZZT action game. Expect lots and lots of invisible walls and expect buttons placed by conspicuous solid walls to transform them into enemies.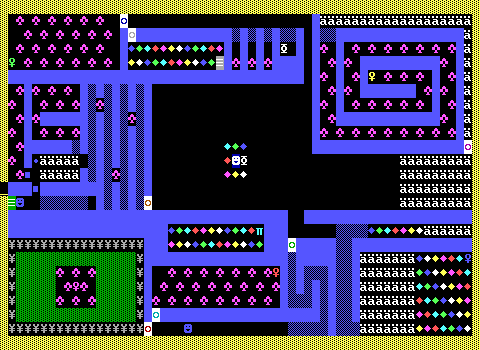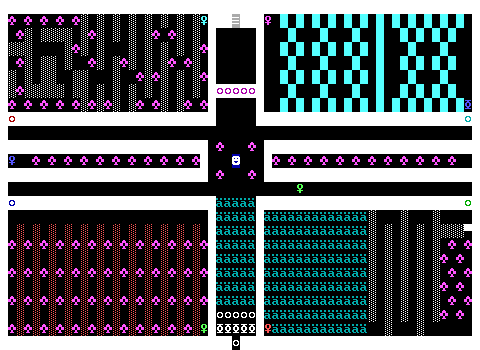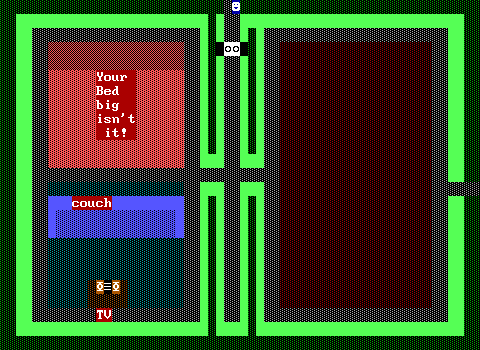 ---
"Coliseum" by Steven Backus (1995)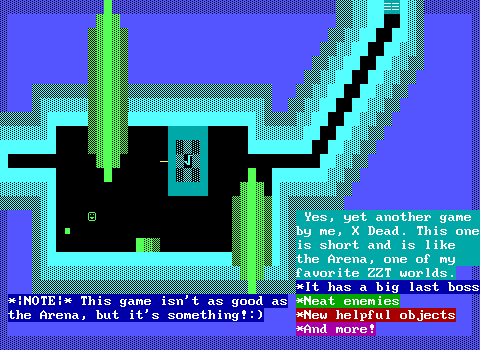 The first of several arena shooters. Rack up 3500 points in the arena in order to challenge the final boss. Featuring four unique enemies that complement one another rather nicely making for a solid gameplay experience as long as you don't accidentally blow up critical arena infrastructure. Some wild names for your foes as well including Keebler Elves (with cookie chainguns) and ThatguyoverthereMan.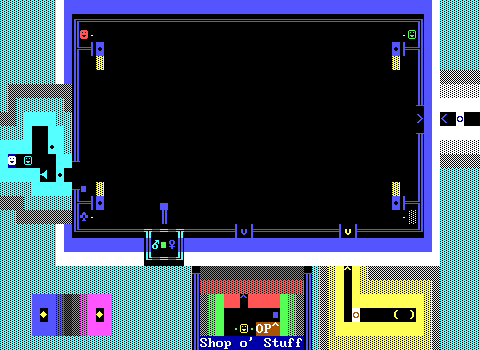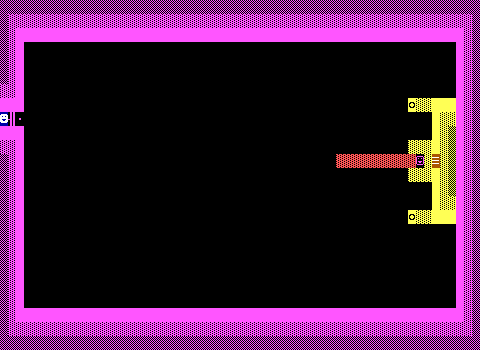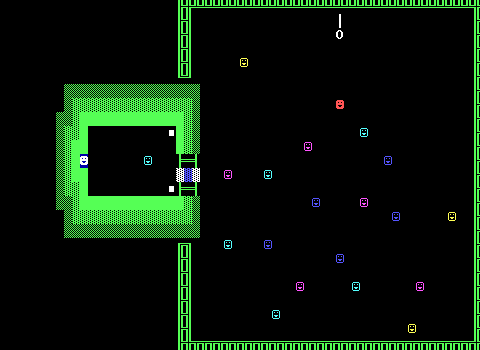 ---
"The Ultimate Arena" by Nzenik (1995)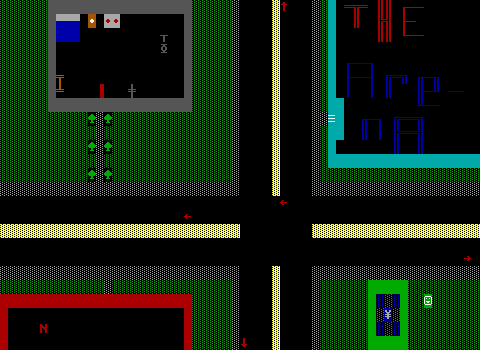 A similar game with a goal of hitting a certain number of points. Though this time it's to enter a club where some popular mid-90s bands are performing. This one offers a wider variety of enemies and more dangerous ricochet-coated environment, though it can be overwhelming!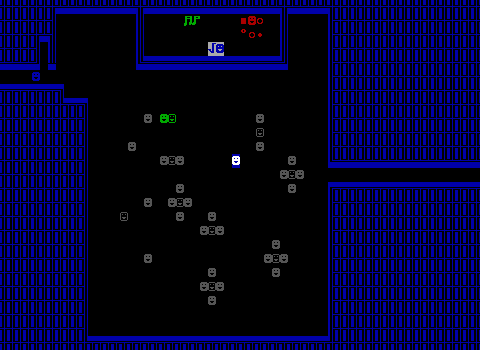 ---