Hello! Sorry it's been a month now since the last publishing. These packs honestly don't take all that much effort to put together, it's just I'm not a fan of having to ditch the old format where every file got its own Tweet once I started crossposting to other social media sites where that format would be really clunky like tumblr, or outright impossible on Mastodon with API rate limits.
There's no real universal format, and making these things require a lot of effort to assemble only makes the time between publishing even longer. For now, I'm settling with a fancy compilation image to attach to the link posts showing the table of contents at least. It's not fun to have several brand new ZZT worlds get published and just be quietly buried in there.
But I can't put things off forever, and honestly only got away with going this long between publication packs thanks to two weeks of false-starts with several Star Wars worlds that meant I was still on the same few worlds for three weeks rather than uploading new content for two of them. So today we've got the usual assorted dozen, though kind of jumping around a bit with the Star Wars stuff.
For new content though, we've got a Weave demo of an Orc Killer remake which I immediately pounced on. The original takes a few minutes and is one I highly recommend. This new version is equally worth your time, and as just a preview of a single level manages to be even quicker. Plus a nice little in-character acceptance speech for one of the awards won in WiL's Nameless Awards, and the first ZZT game to feature Mr. Beast. I'm sure you zoomers(?) will enjoy.
Contents
"SW Town" by StrWarsNut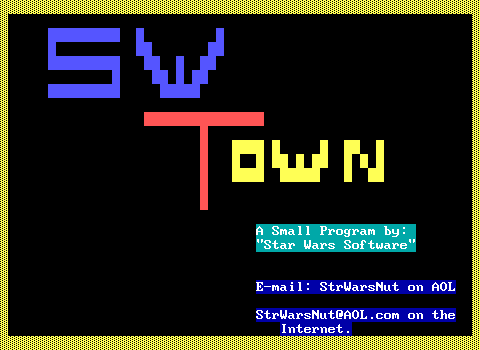 Join the rebel cause and find a way to infiltrate a Star Destroyer and blow it up! This will involve Halloween costumes.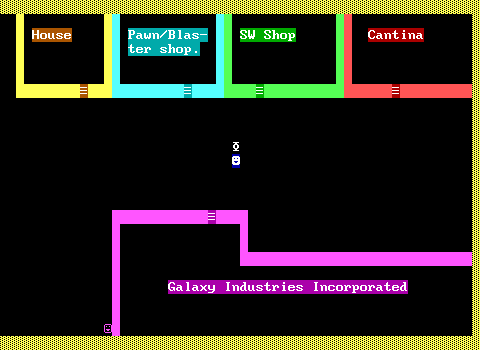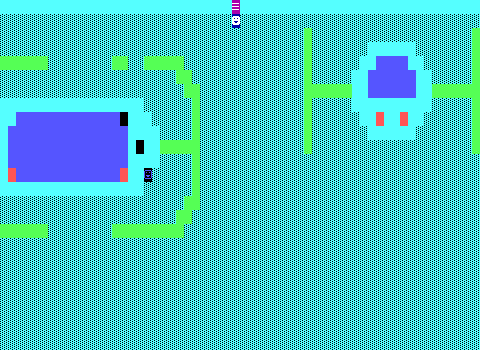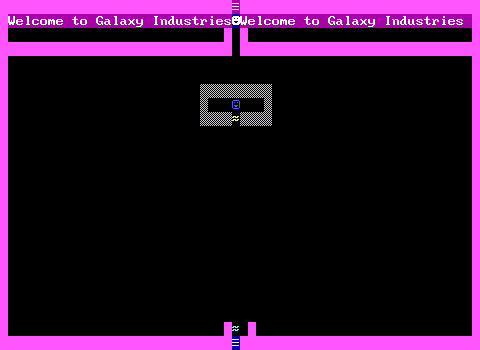 ---
"Star Wars: The Trench Battle" by Steve Reed (1997)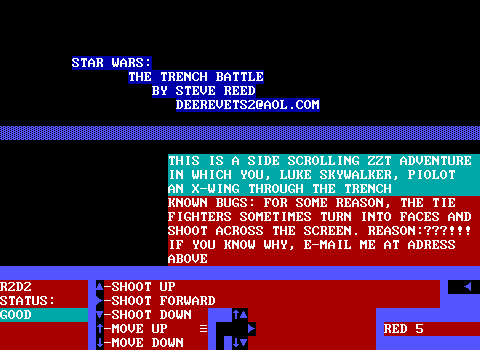 A bizarre shooter that mostly plays itself recreating the infamous trench run. Time your proton torpedo wisely?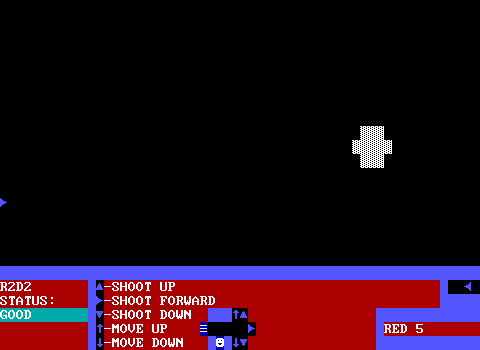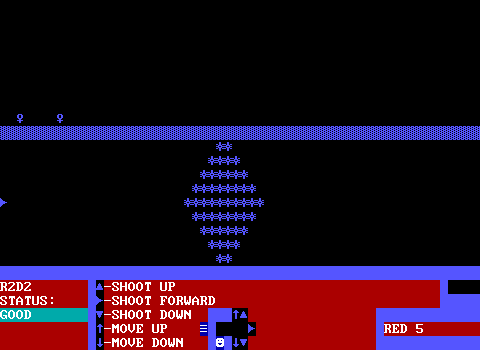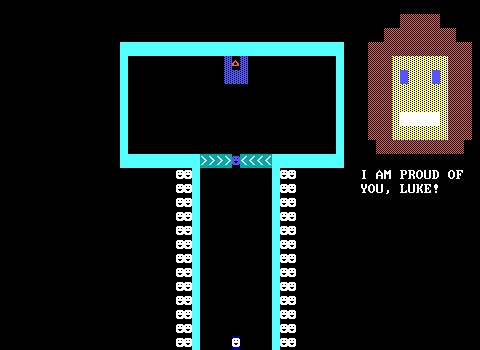 ---
"Star Wars: Luke Skywalker Missions" (1995)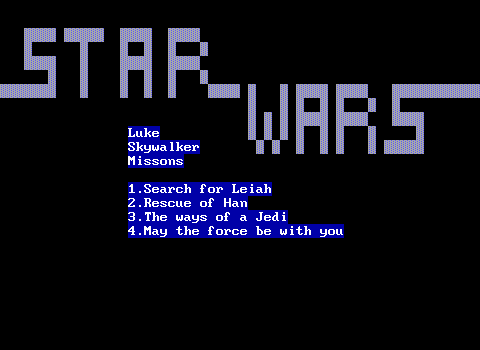 Luke goes around doing Star Wars things, rescuing Leiah [sic], rescuing Han, and training for further Death Star destruction.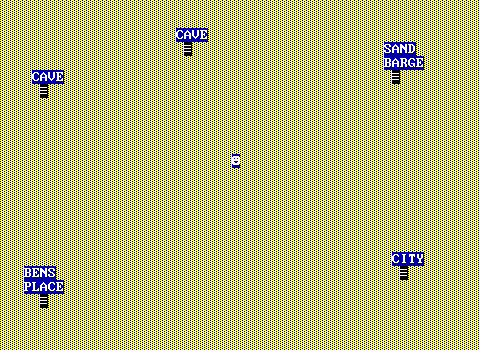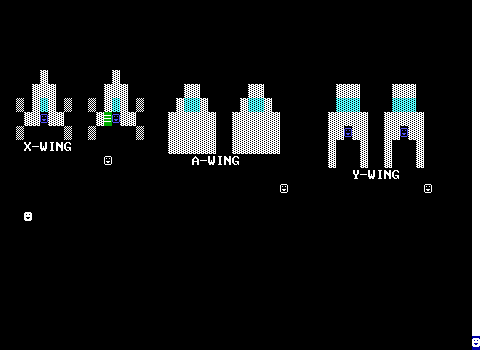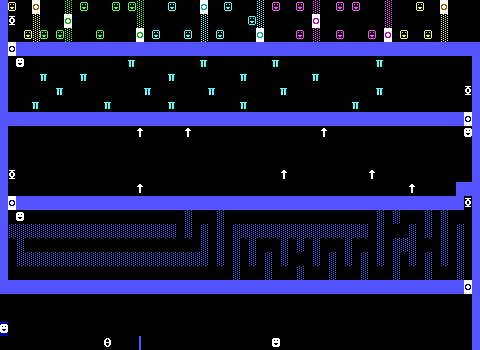 ---
"Star Wars Episode VII: The Empire has Gas" by Jonathanfilm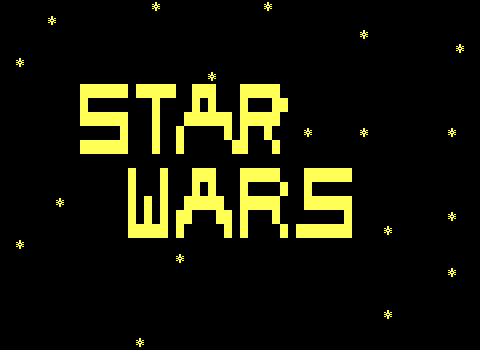 A parody in which Han absolutely hates Luke, the Falcon has a workout room, and it all comes down to a giant seven board maze.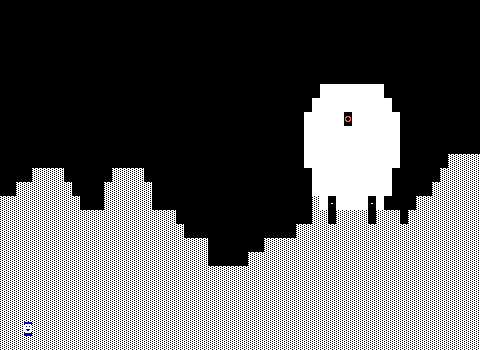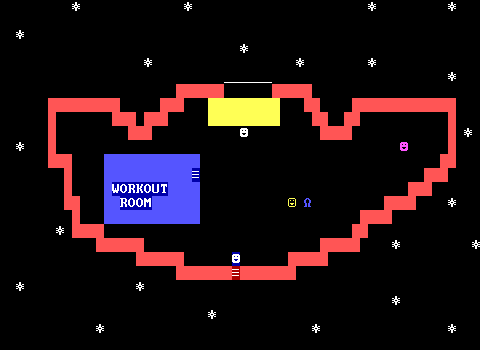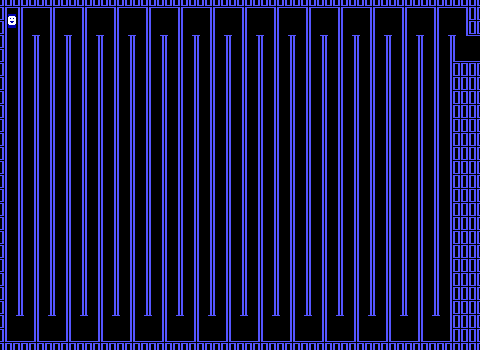 ---
"Star Wars" by Joshua Hoffmaster, Peter Kuyatt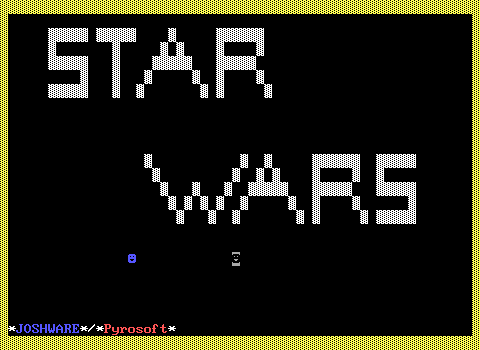 Chase down Darth Vader across the galaxy, recruiting Han and Chewie along the way. Deal with a pyromaniac that shows up at the worst times, and pay a visit to Ren and Stimpy!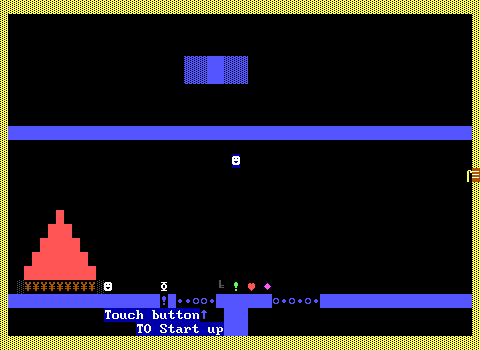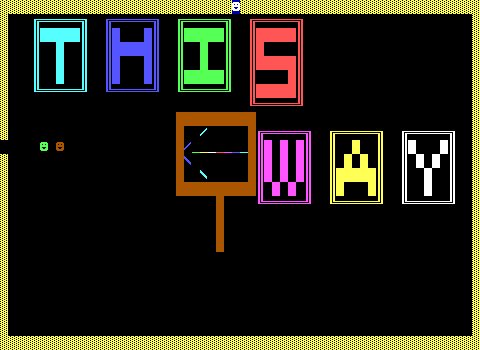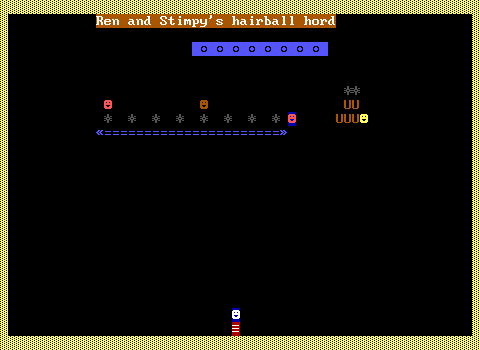 ---
"Star Wars"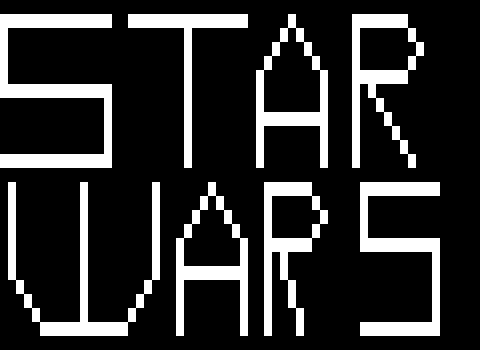 Fly through the Death Star while piloting your X-Wing. Watch out for those TIEger fighters!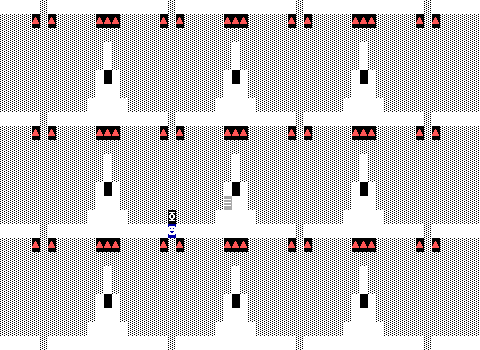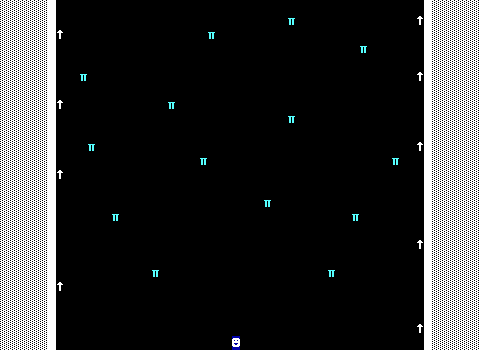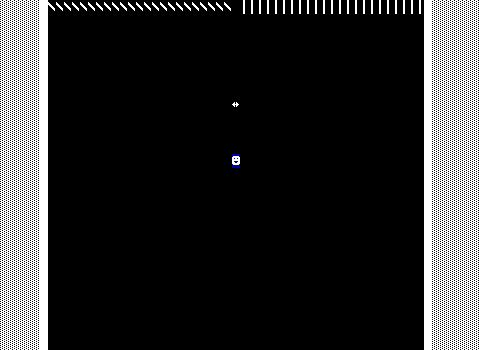 ---
"Star Bores" by Jason Hurd (1997)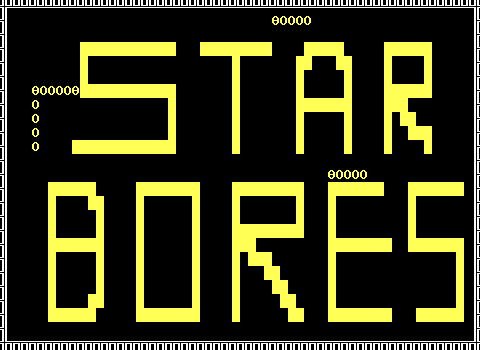 Parody 101 with Fluke Sidewalker on his mission to destroy the Darth Star by flying in your Next-Wing. Aluminum Fulcrum. Navigate space mazes, stop at an intergalactic gas station, and meet the author and his good friend!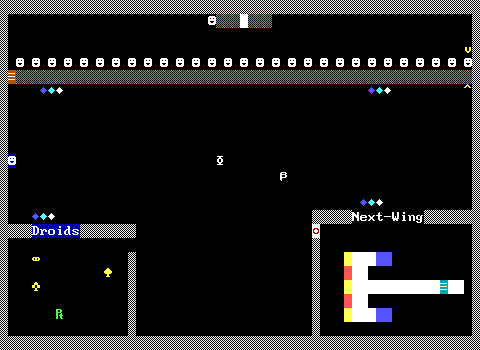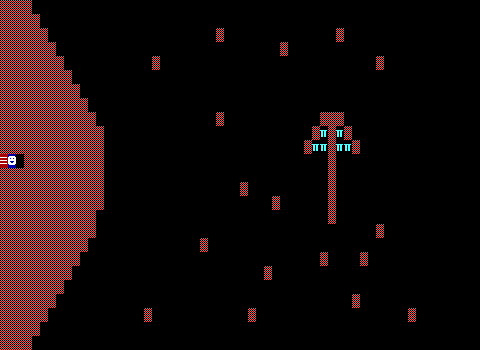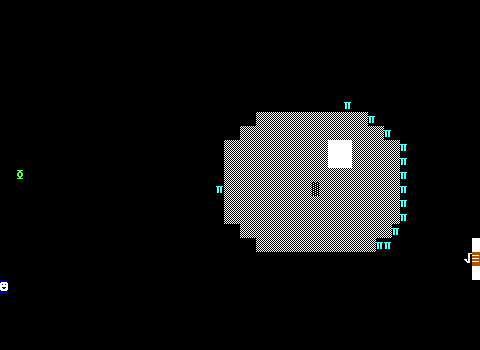 ---
"Rebel Spy" by BrGenWreck (1995)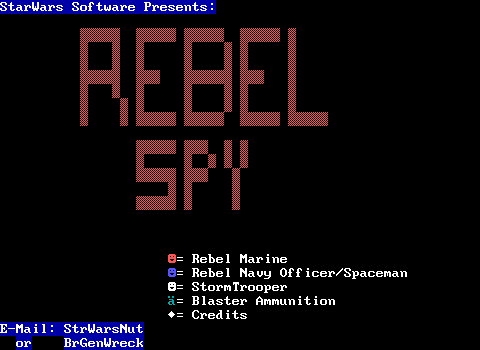 Take on a dangerous mission to infiltrate the empire from within and blow up their latest creation: The Usurper. If you have some time, you can even stop at an Italian restaurant for some lunch! (Mind the mafia though.)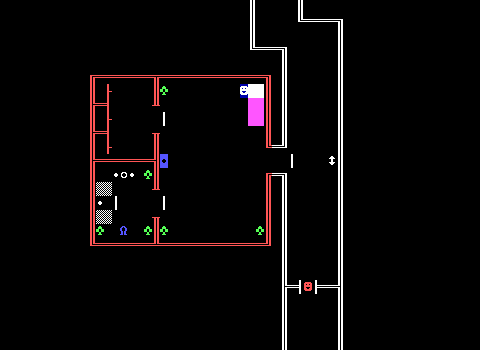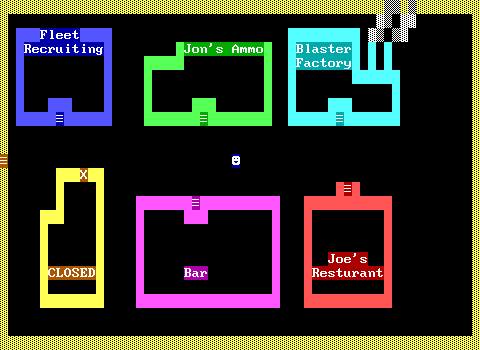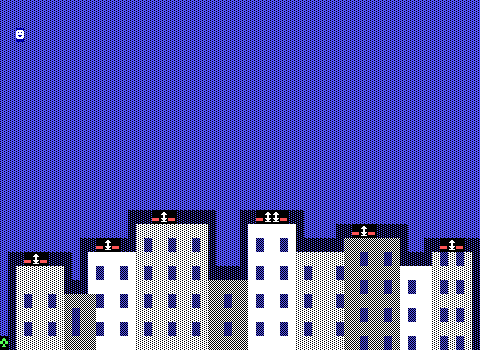 ---
"Orc Killer: Blood-Slave of Gargax 2.0 Demo" by Anna Anthropy (2023)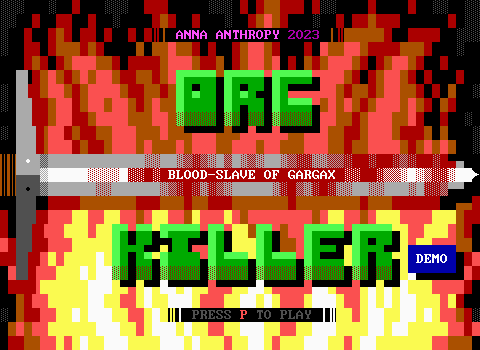 Rating
No rating (0 Reviews)
Publish Date
Jun 21, 2023, 10:35:29 PM
Program Description
I started remaking Orc-Killer: Blood-Slave of Gargax in Weave, but then I lost interest in the project. I'm releasing this because I'll probably never finish it, but I'm only including one board in case I do decide to eventually finish it.
A partial release of a likely abandoned game. Orc Killer remastered in Weave ZZT featuring more kills, more gore, and more experience points! Can you defeat evil creatures of darkness such as "the maddening shape", the "horde of were-elephants" and "the inscrutable painting"!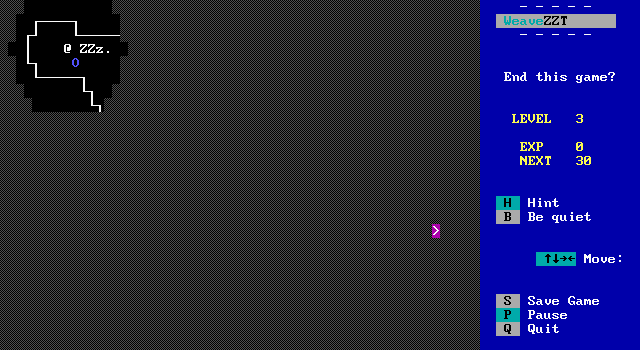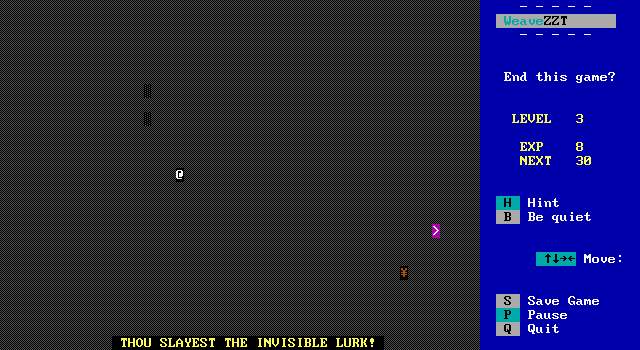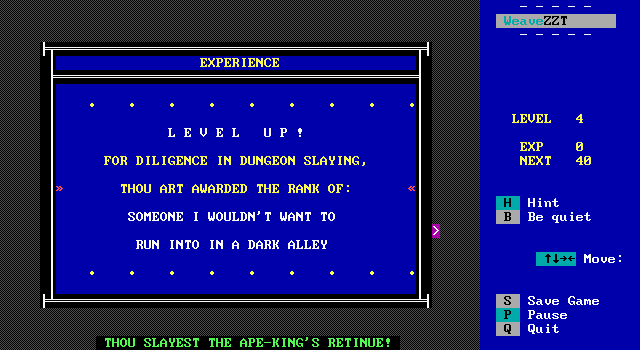 ---
"Nameless Awards 2022 Award Ceremony LEAKED FOOTAGE (4K HIGH QUALITY RIP)" by Samantha Arantes (2023)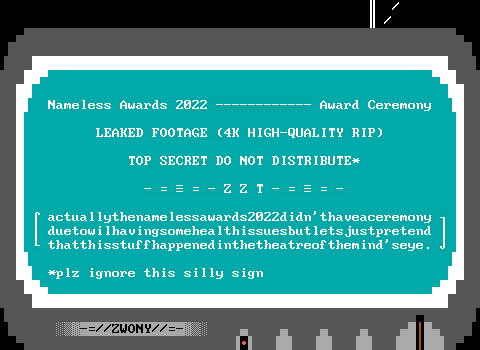 A leaked video of the Nameless Awards results for the coveted "Best Character" award. Who will win? And how will they react?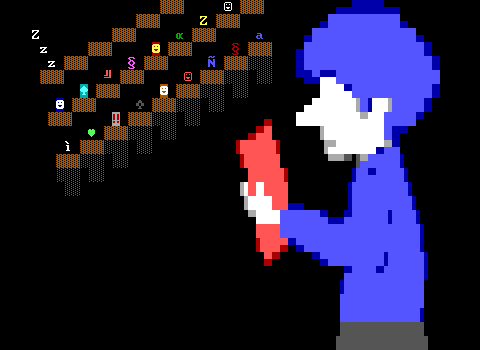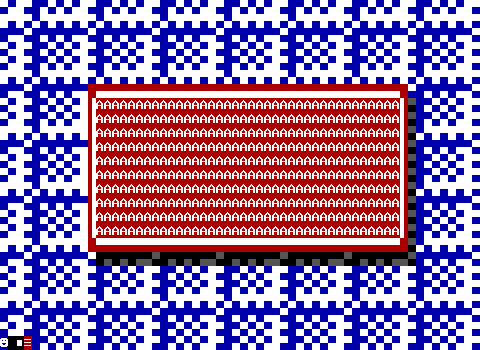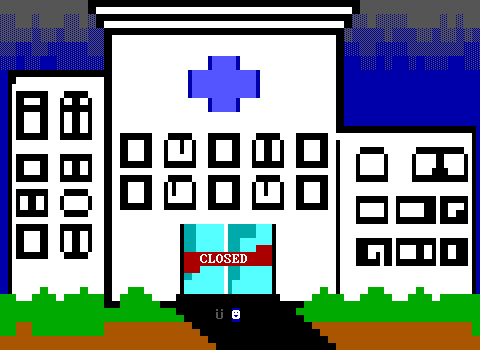 ---
"Kill Mr.Beast" by rules of nature (2023)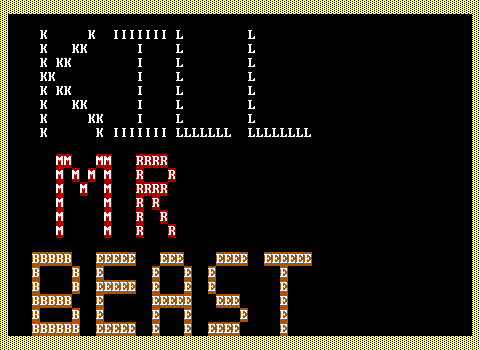 I'm too old to know or care about anything relating to this man/beast. But his time is clearly over in this game!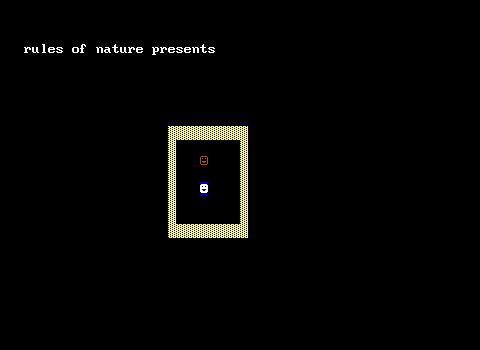 ---
"itsmehere's blaster engine" by itsmehere (2023)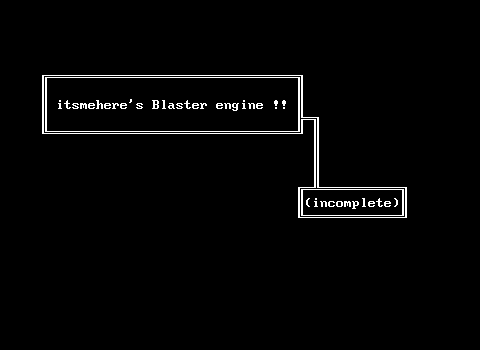 A small engine to shoot lasers at some long distance targets rather than using ZZT's usual bullet-based approach.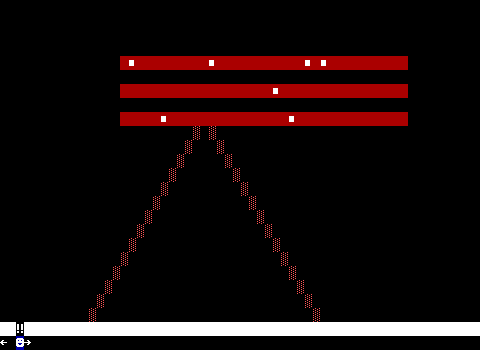 ---