We've got ourselves a queue loaded with no longer difficult to come by ZZT worlds, and it's about time to get to publishing. This set is full of space shooters, escapes, and an RPG with some great enemy artwork. Happy September 21st.
Contents
"Escape" by ZAKK909 (1997)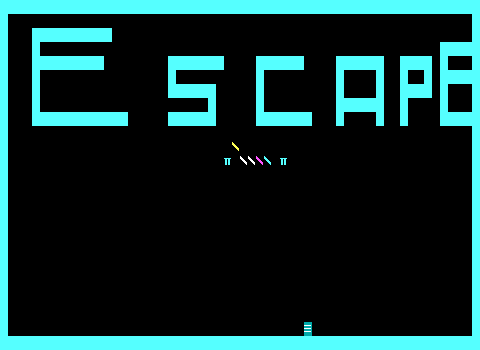 Escape from slavery in the cyan palace as you fight off nobles and their guards. But stay away from the cyan wine!!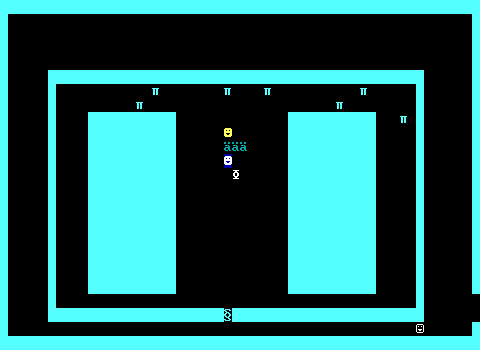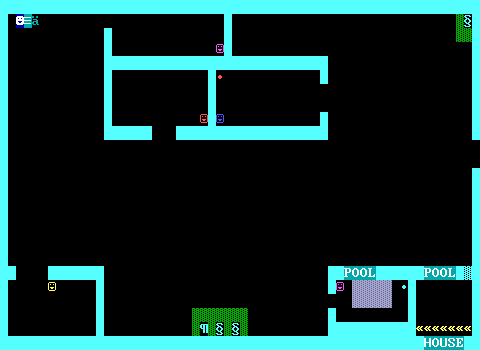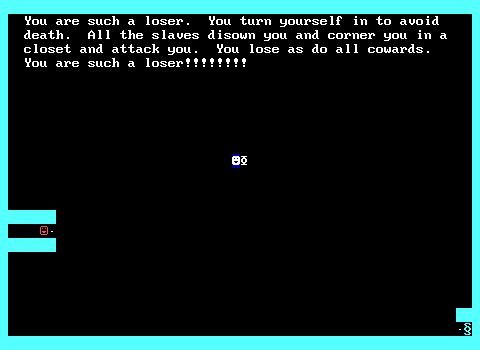 ---
"Escape From Jail" by AHMorrow (1997)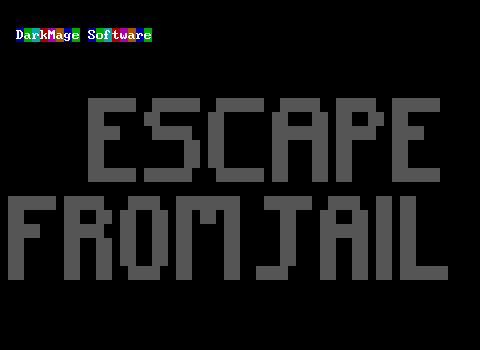 Framed for a crime you didn't commit, the only way to clear your name is to break out of jail and kill a lot of people on your way out. Assuming you can find the game's hidden gun in the first place.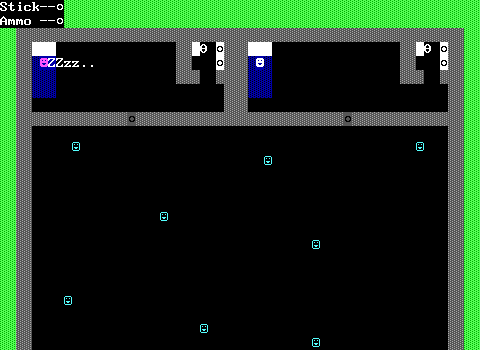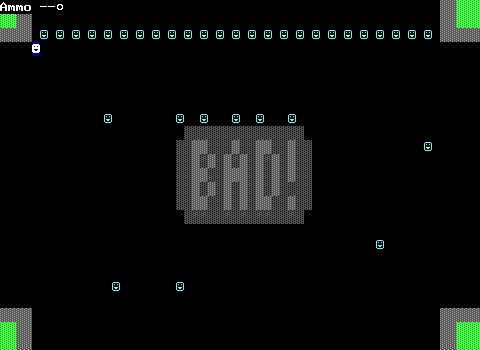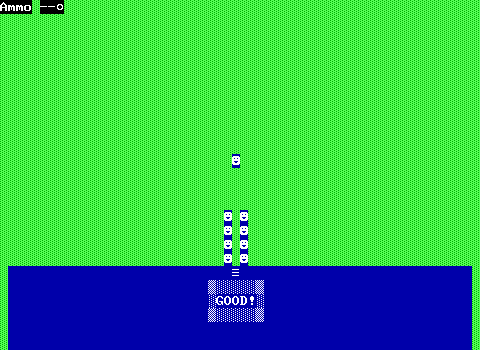 ---
"Rebel Part 1: The Escape"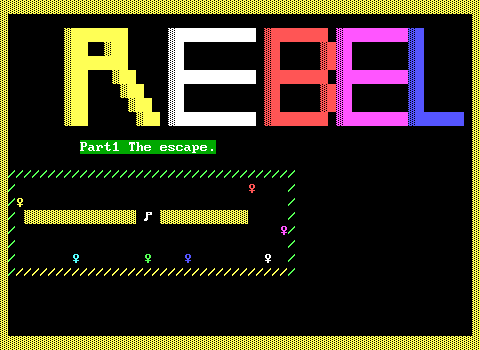 A cruel king must be overthrown. Escape his prison, conquer his forests and mazes, and start the rebellion to bring freedom to the land.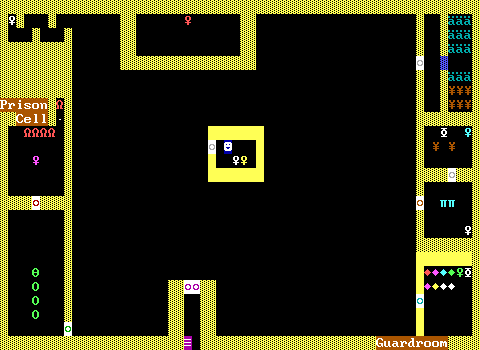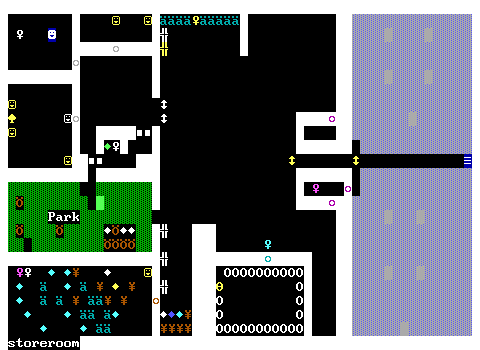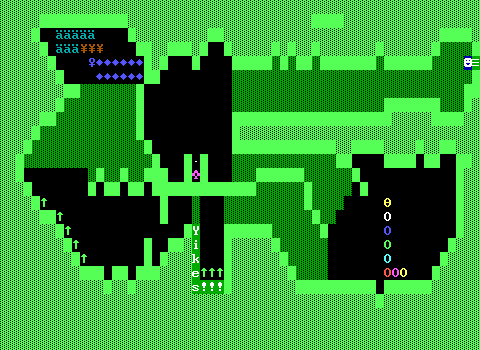 ---
"Space Escape" by Scrubba150 (2000)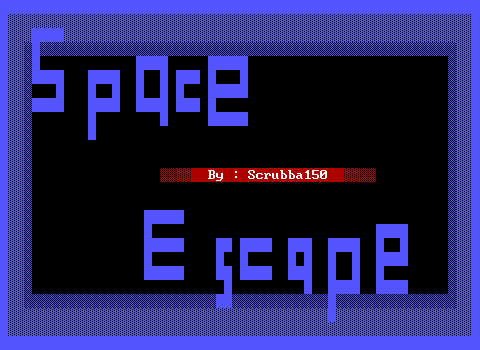 Held captive by Dr. Evil, you must find a way off this space station and back to Earth! Tread carefully around the mutants and watch out for the many monsters with free reign of the place!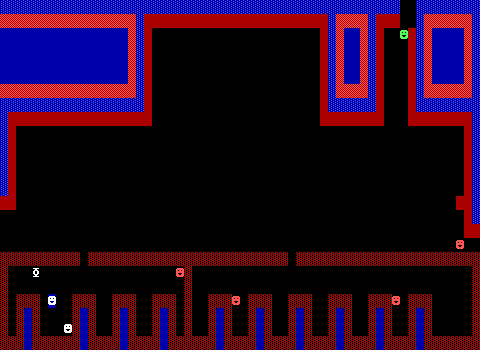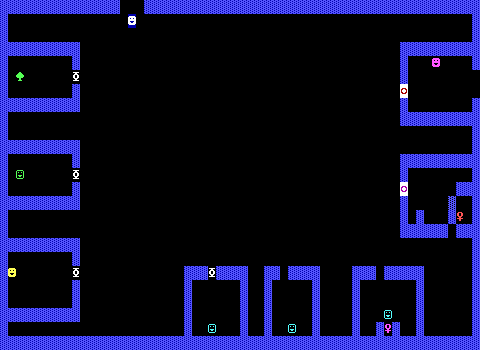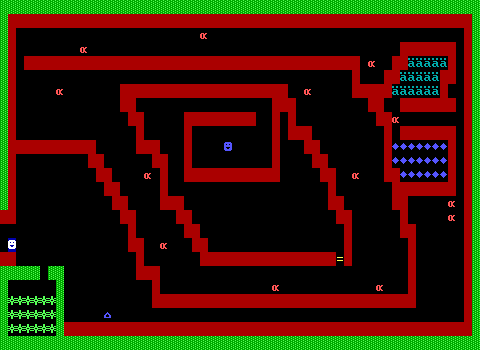 ---
"Search for Power" by David Emerson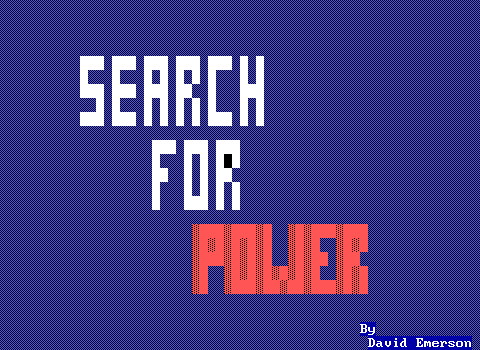 Deep in an underground cavern on a lone island lies the staff of power you've been searching for. Can you defeat the demon and deal with the subterranean villagers in order to claim it as your own?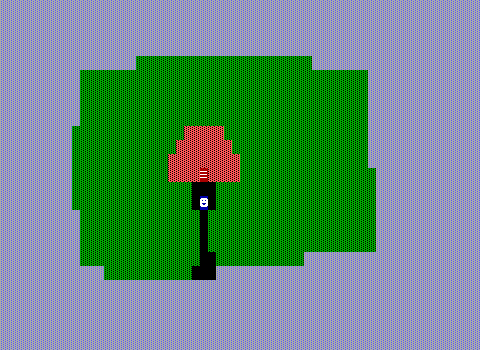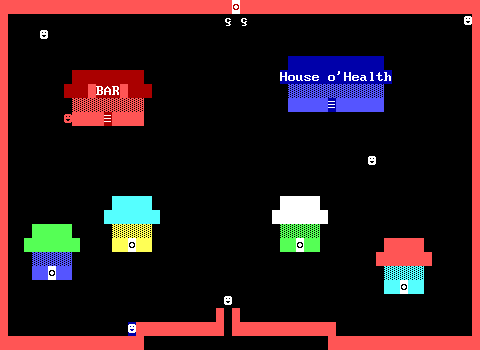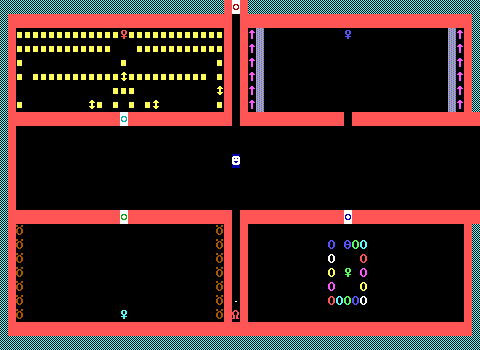 ---
"The Search For The Demon: Part One" by Collin Tedlock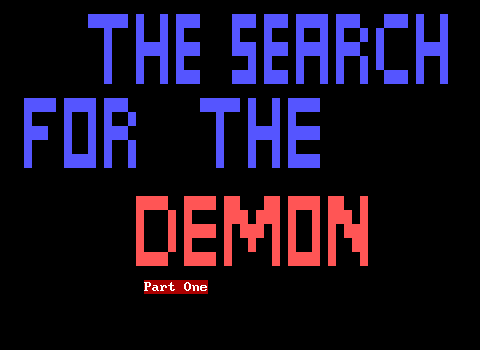 A demon is terrorizing your town and has murdered your best friend on your doorstep. Track down the demon, discover the truth, and save your town!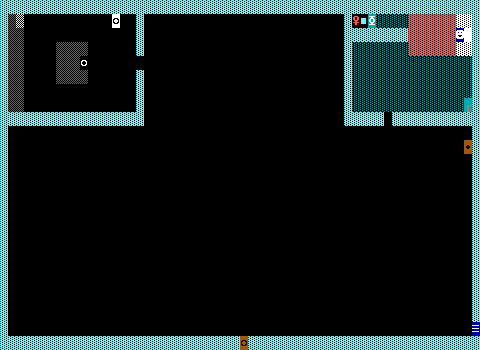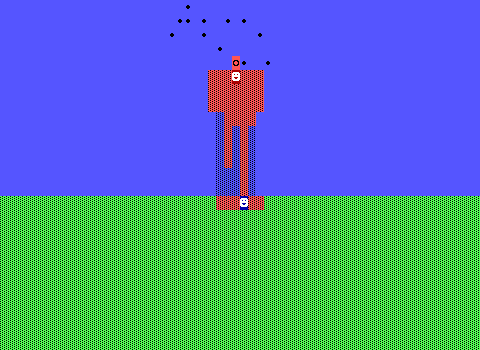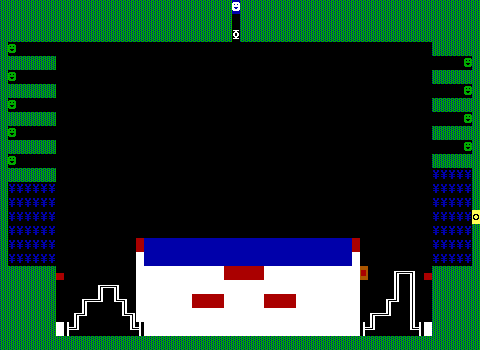 ---
"David's Quest 1: The Search For The Autographs" by NL Matt1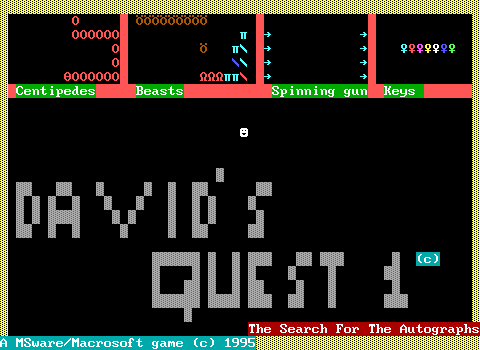 As David, you must travel from Virginia to San Francisco to meet with the 49ers and get their autographs. It won't be so easy though! The dread Dallas Cowgirls will do anything they can to stop you!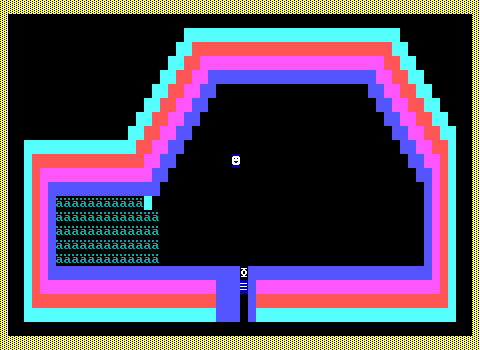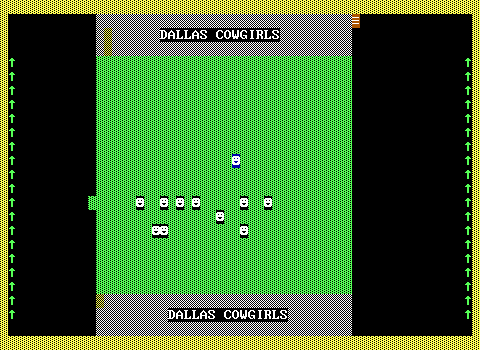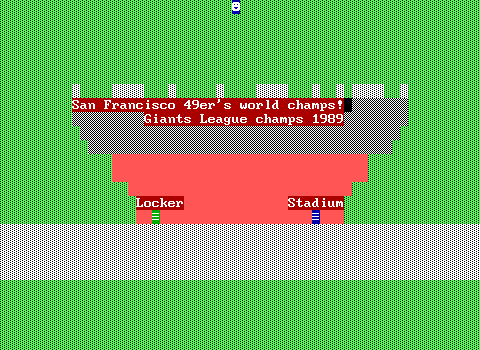 ---
"King Ironhammer's Legacy" by DarkMage (1997)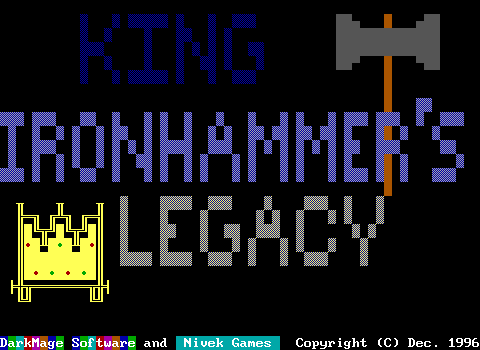 You, (Warrior,) and your friend (Mage) set off to claim the treasures and artifacts of the late King Ironhammer in a quest for gold and glory. Fight goblins, skeletons, and others who want the treasure for themselves!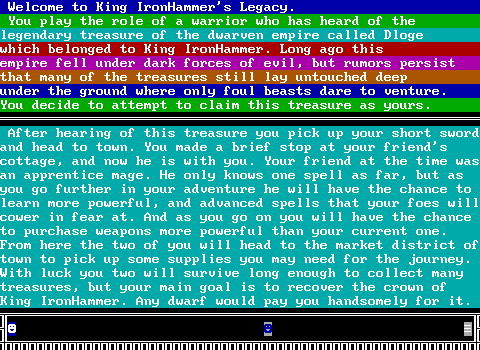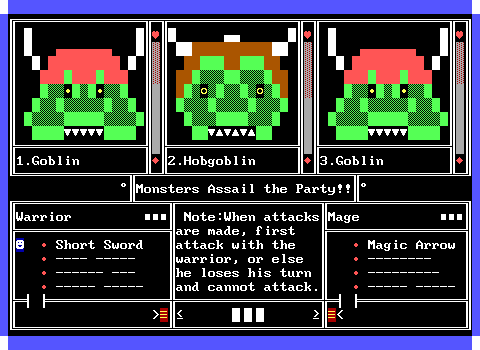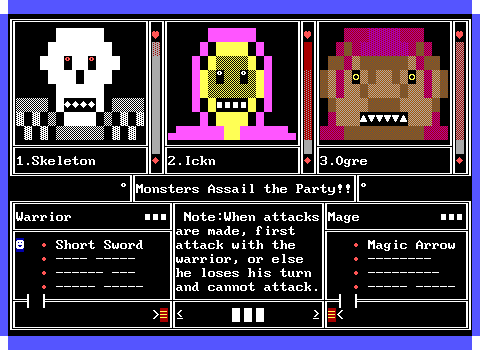 ---
"Space Blaster 2000" by Bakes13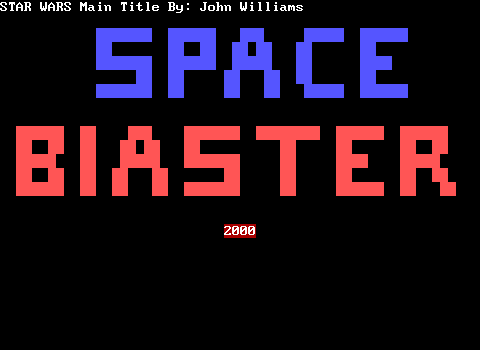 A multi-level shoot-em-up where it's your versus an entire fleet of alien ships. Cute intermission animations, very repetitive gameplay.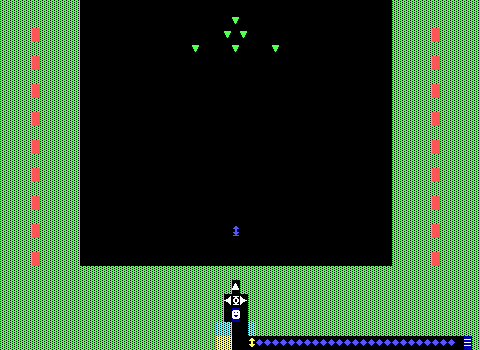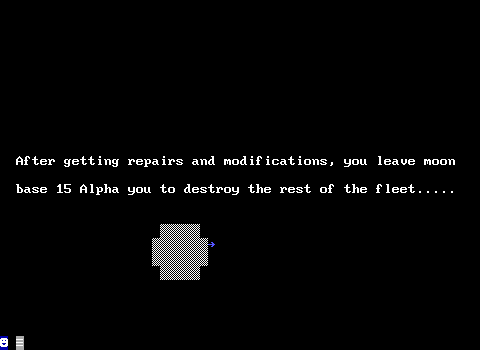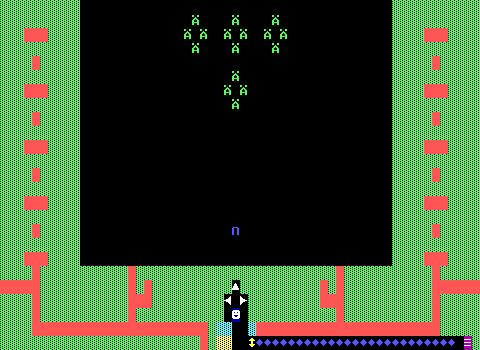 ---
"Space Fighter 2004" by Anonymous (2004)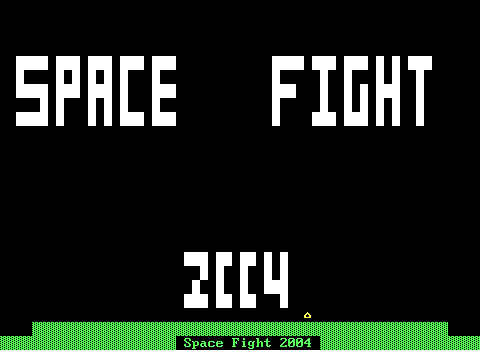 An endless arcade shooter. Shoot the occasional flyby bonus object to get a temporary Super Shot to boost your firepower! Sort of. It's kind of hard to notice.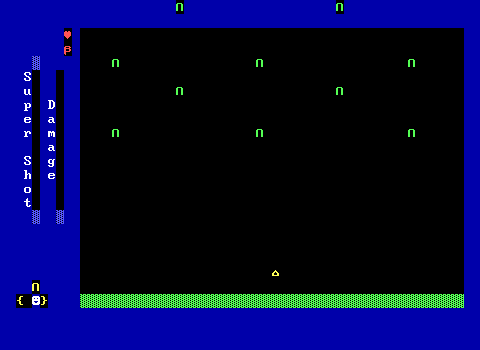 ---
"Space Shooter" by Zack Scott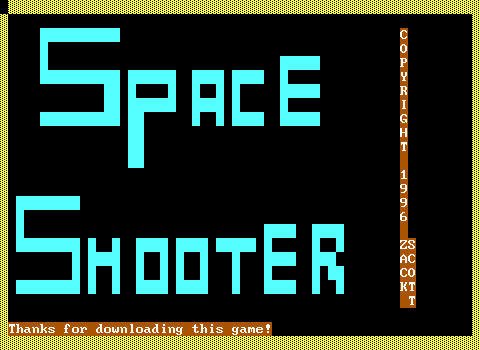 Occam's shoot-em-up. It's you versus the tiger ships. Play until death.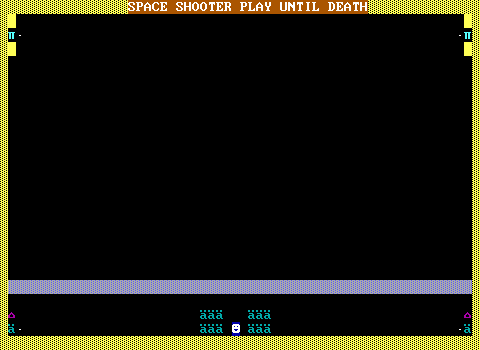 ---
"Space Shooter II" by Zack Scott (1996)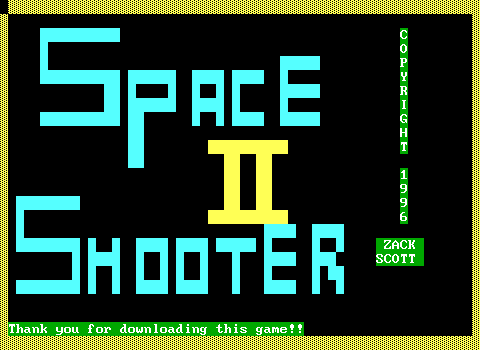 A slightly more complex sequel. More playable due to the lack of tigers with stars, but also more cheeseable thanks to firing lanes that point directly at spawn locations.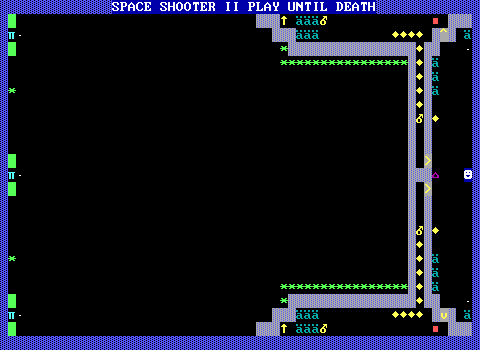 ---
"Space Trilogy: Part One" by Avery Morrow (1996)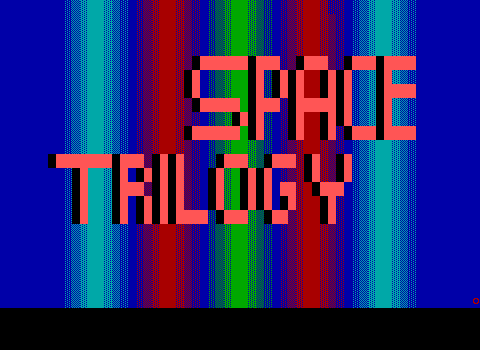 Get dressed and head to the nearby shippy-whippy as you blast into space for an exploratory mission. Enjoy eating pizza and listening to the Mission: Impossible theme.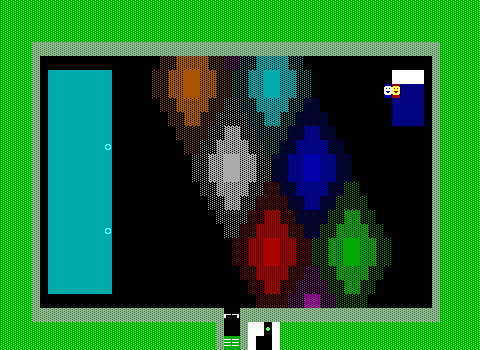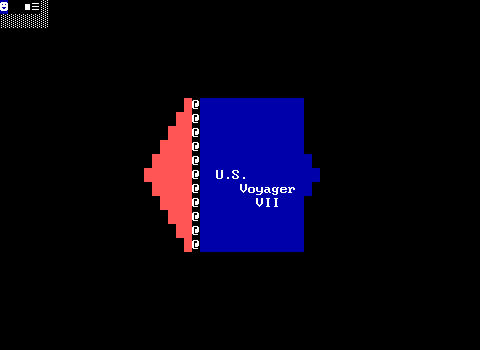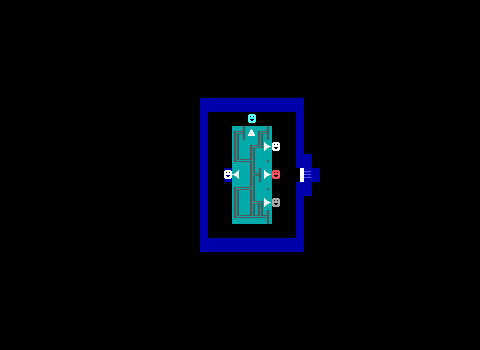 ---