Oh um hmmm this is different. Enjoy a publication pack where every release is credited to the same author.
Contents
"The Legend of Midna: DEMO VERSION" by BigtimeDude (2022)
Link has to save Midna from the Wiley Wizzrobe, King Zant...and maybe even Ganon? A demo. Incomplete and messy, but still funny.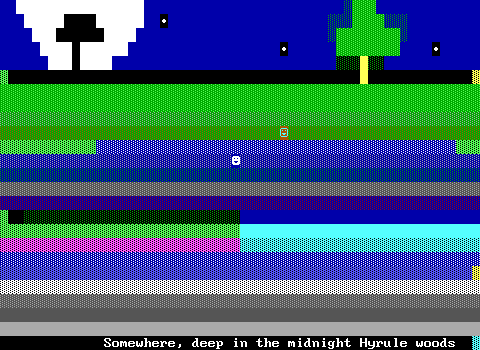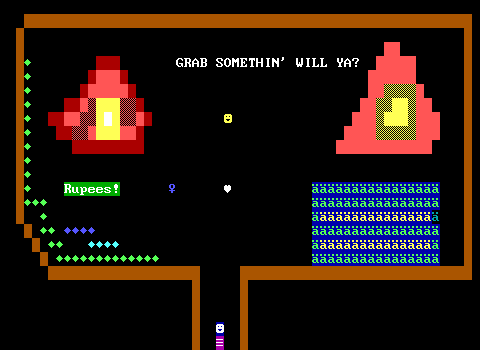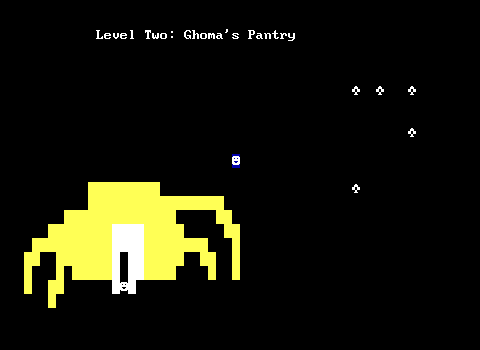 ---
"Yoshi, Mario, and Boshi Oh My V.1.3" by BigtimeDude (2022)
"Mario goes on some new adventures and he saves Bowzette and Birdo. Also Luigi finds his inner cat in the first part of his quest. Also Scapelli returns for one more epic battle, this time against his rival Mario himself. Contains many many games within one ZZT file"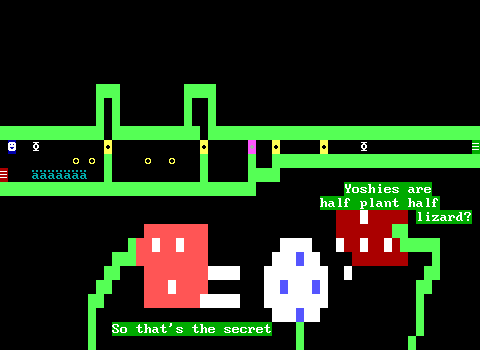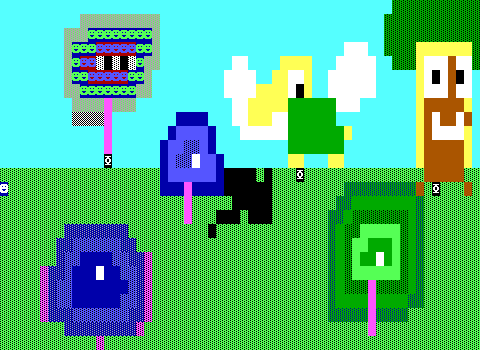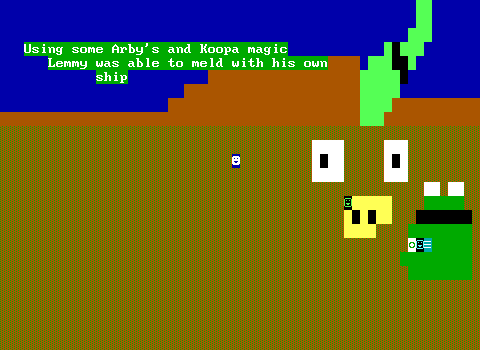 ---
"The Revenge and Redemption of Anthony Scapelli DEMO VERSION" by BigtimeDude (2022)
Scapelli's gotta buy out Heck and make it swanky before the devil gives him and Peter Pinstripe Potoroo an extended sentence. Help Scapelli give the demons an offer they can't refuse. Will it work? Only time and crime will tell.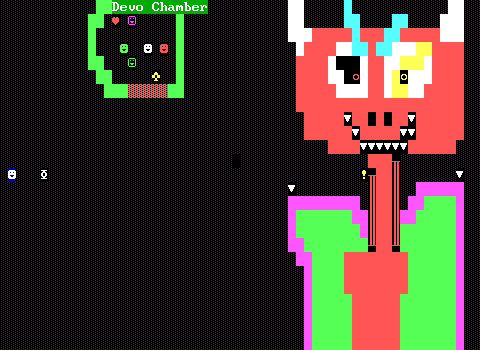 ---
"The Bloomy Prequel: Legend of Bloomy and Rallassa the Cat Magicians" by BigtimeDude (2022)
"A demo version of what will be an incredible tale of how Bloomy and Rallassa saved each others lives, and their entire kingdom of Feloria. Will feature hilariously large drawn bosses that move, and other cool special effects. Unlike the other Bloomy game, this one has zero to do with poetry, and will become more of a unique way of storytelling by means of watching, reading, and only getting your fur befuzzled and knee-deep in the action only at certain times in the game"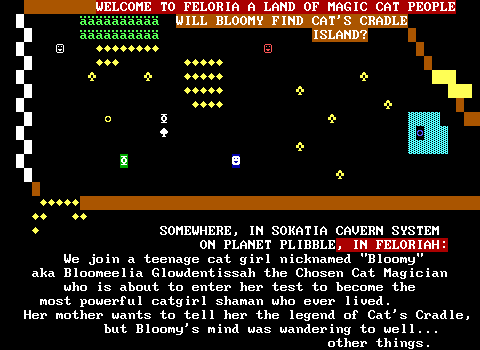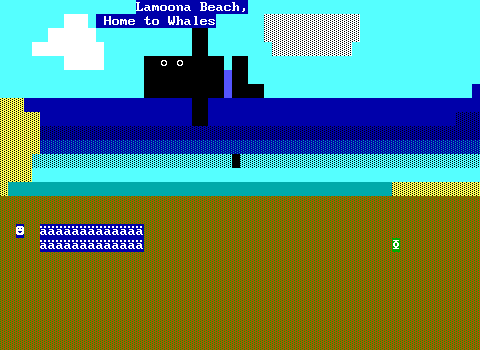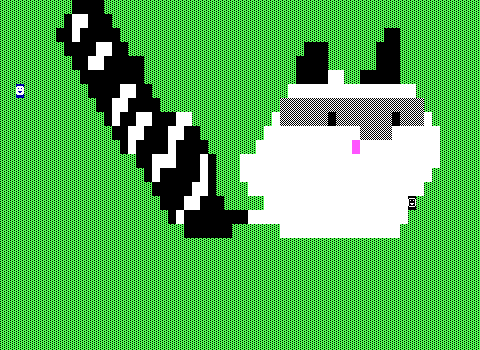 ---
"DEMO VERSION: Batman and the Mystery of the Talking Mouse of the Multiverse" by TheBigtimeDude (2022)
"The rich wealthy caped crusader Bruce Wayne could end up penniless if he doesn't stop a mouse who appears to be helping eradicate crime but may actually be just trying to put Batman out of commission. A ridiculous little game demo of what might become something bigger a long time from now, just made for fun. Who has bought out Gotham City?"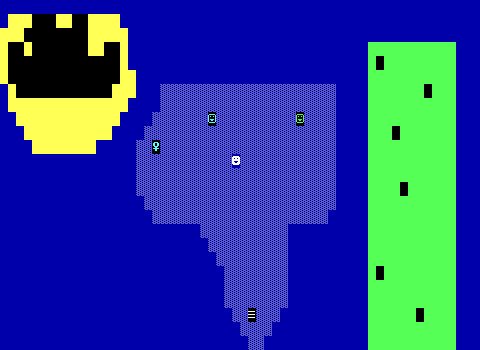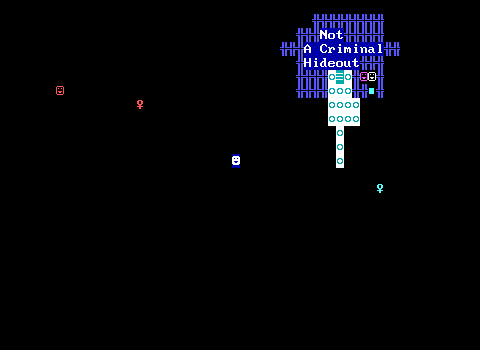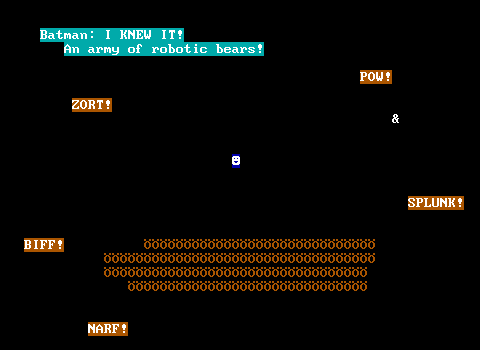 ---
"The Rise of New Mario ZZT Stuff V1.4 WARIO VS SCAPELI" by TheBigtimeDude (2022)
"Wario must fight to get back his castle and his woods from the evil Scapeli and his goons. But this may prove easier than he initially thought when Scapeli hires the Ogre Brothers to guard the Goomba Gold Tooth, a rare relic. Final game in the new Mario zzt lineup"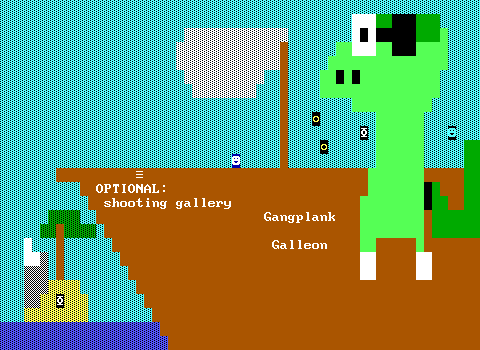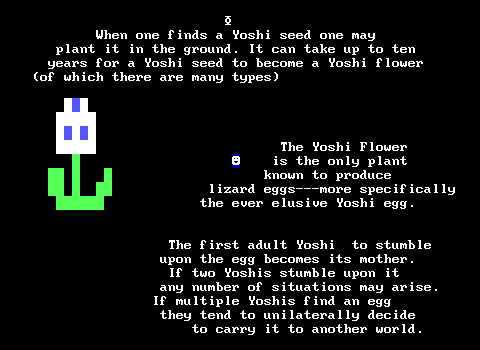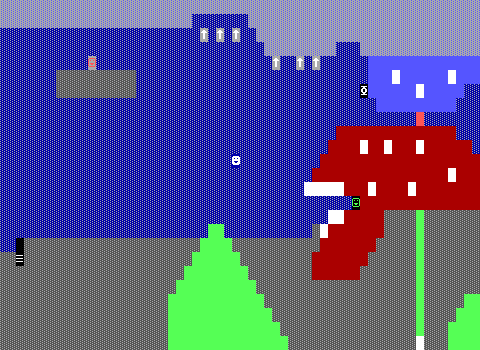 ---
"Secret Agent Melvin and the Spies of ZZT" by BigtimeDude (2022)
"A game of reflex, timing, and skill. Secret Agent Melvin aims to please with a license to thrill"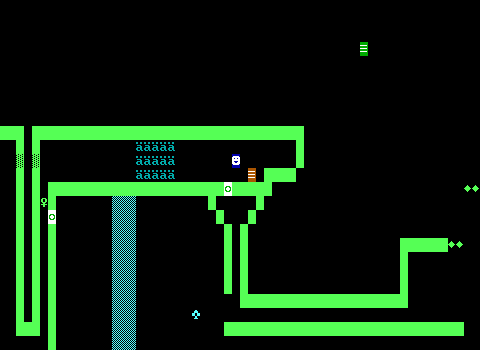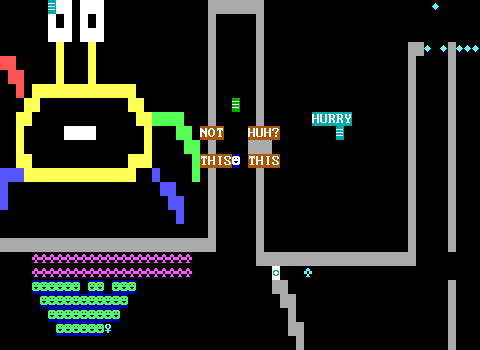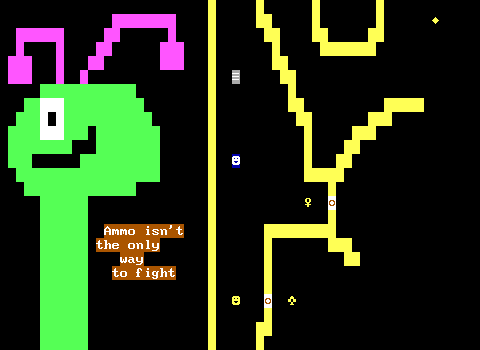 ---
"Secret Agent Melvin 1.2: Story Mode Edition" by BigtimeDude (2022)
"Secret Agent Melvin 1.2 takes you on an adventure of survival and timing and skill. Now includes story modes and demos and better hints! The most frantic yet fun gameplay of any ZZT game ever! That's a bold statement!"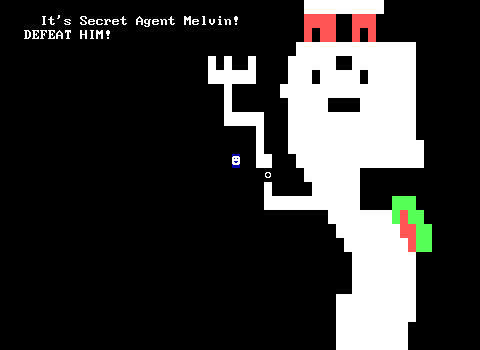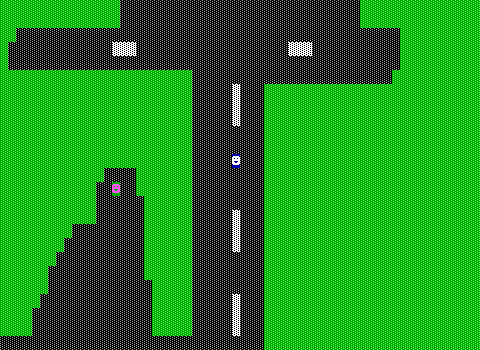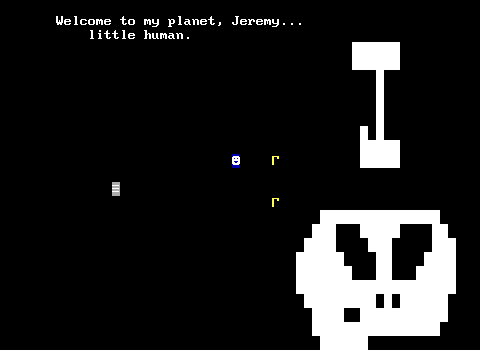 ---
"CHOWDER 2: The Demo" by BigtimeDude (2022)
"Panini will go on an adventure to save Chowder from a wicked monster that jumped out of a cooking pot. The sequel to the much talked about ZZT game Chowder. Game by Shane Nielsen of BigtimeDudeProductions, formerly known as FunworldSoft"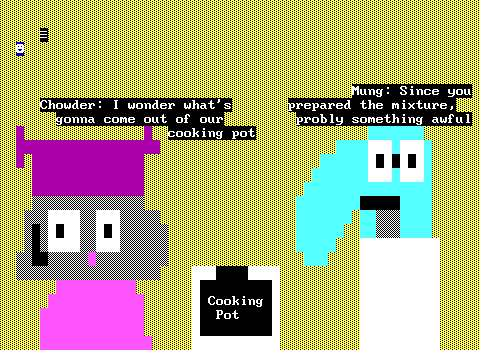 ---