The problem with not emptying the queue is that it fills back up really quickly! Let's get the unpreserved stuff streamed earlier this month in Wildcard Stream volumes three and four. These are a lot of simple action and adventure games, most of which are fanworks of other media. Next week we'll empty the queue properly and get all caught up with the many quests that still linger.
Contents
"Bugs Bunny's Safari" by Mike Fennell/ Faith Ann Passaro (1996)
Bugs Bunny faces off against his greatest rival! No, not Daffy Duck. No, not Yosemite Sam. No, not Elmer Fudd. I'm talking about the SUPER GHOST.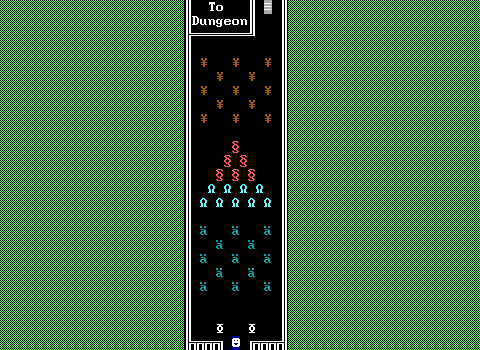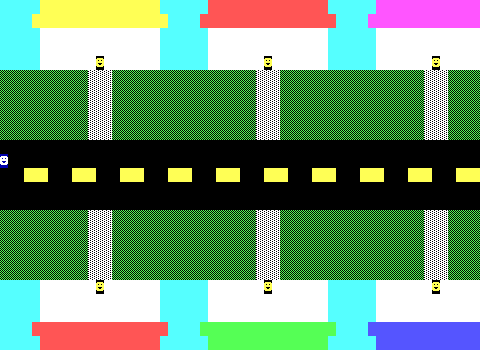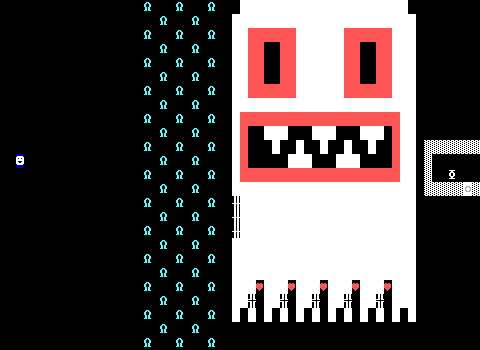 ---
"Castlevania" by Mike Schroeder (1997)
Welcome to Transylvania! Navigate a spooky graveyard, the castle dungeon, and begin your ascent towards the castle's keep to battle Dracula.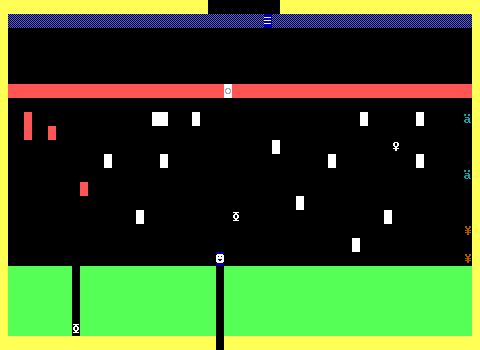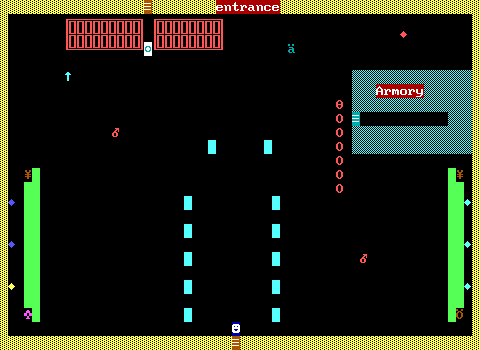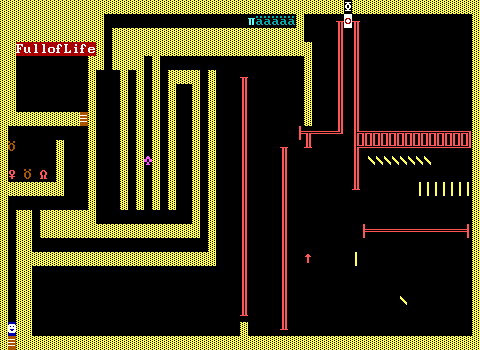 ---
"Castlevania: Episode 2" by Mike Schroeder (1997)
Finishing the fight in the sequel, Simon Belmont needs to get past the courtyard, the laboratory, and discover Dracula's secret.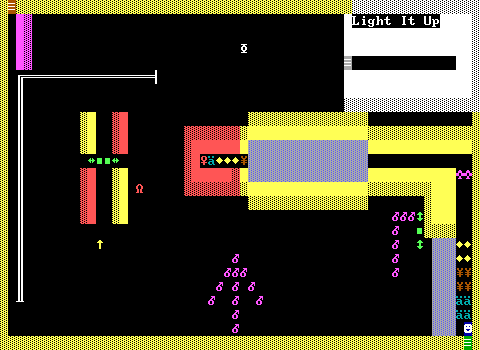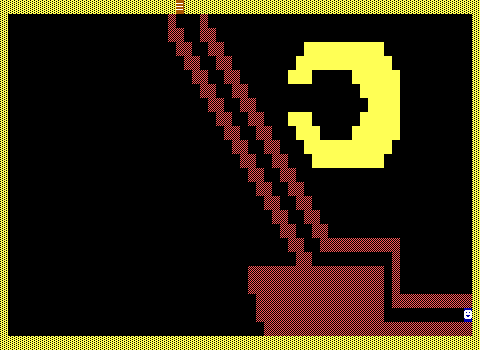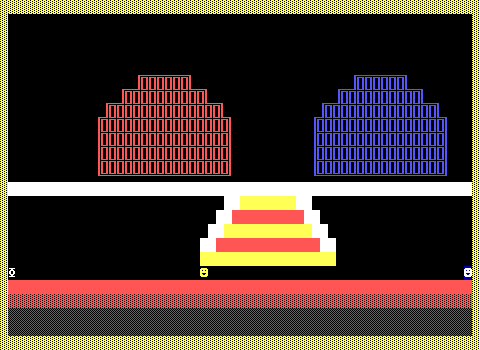 ---
"Dream World" by Dean Camera
Journey from world to world via mysterious portals in search of the one that will bring you home. Explore jungles, mansions, churches, and more!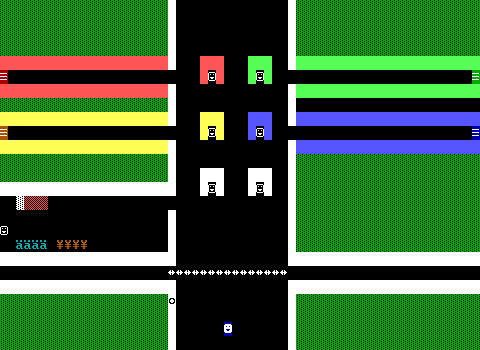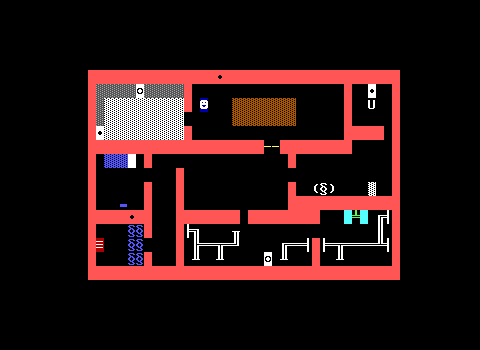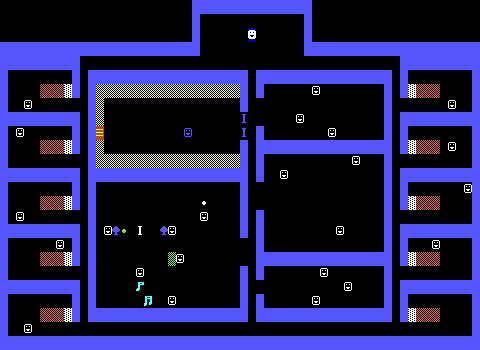 ---
"Imp World 1" by Fx Fox (1995)
An adventure to save the kingdom of King U! Fight enemies with great names like "Star Face", "Miner Face", and "Master Face"!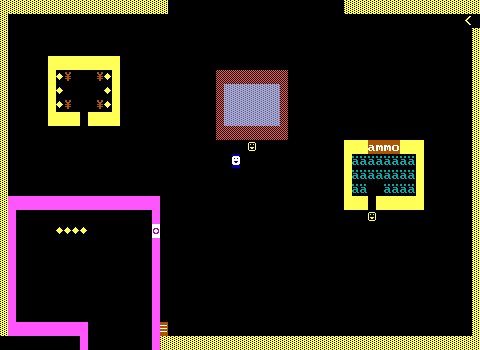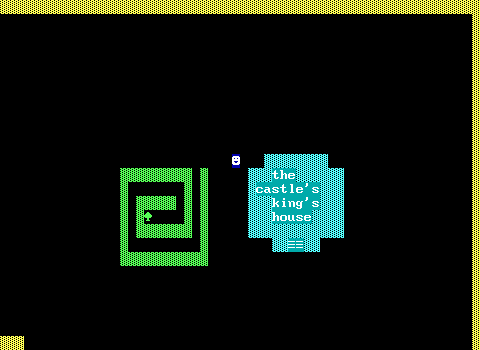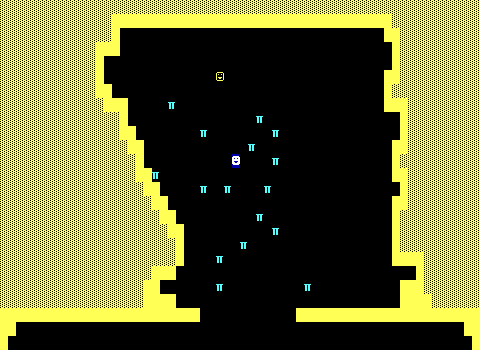 ---
"Mecmetroid 2 Demo" by Superspy (1999)
Filename
Metroid2Demo.ZIP
Help intergalactic bounty hunter... Metroid defeat a force of alien invaders. Take down a helicopter? Hang on some of these boards I don't remember seeing when I streamed this.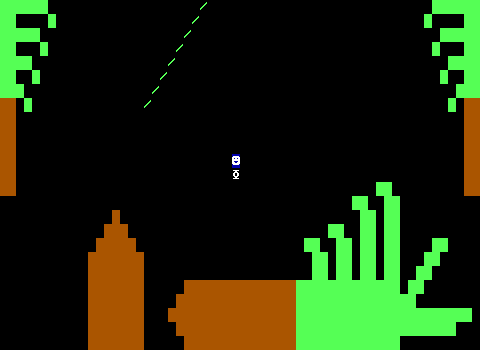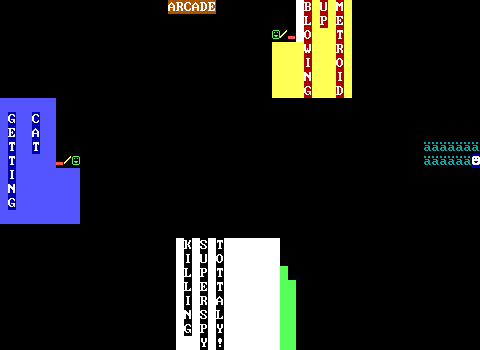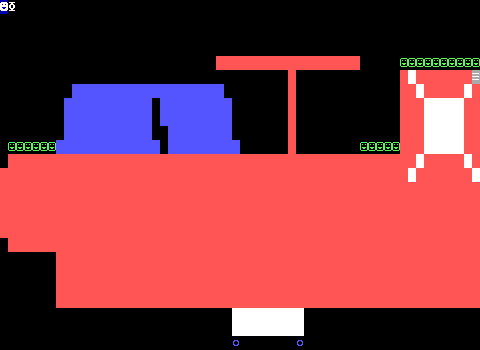 ---
"Mecmetroid 3: Captured By Aliens! Demo" by Superspy (1999)
Metroid has been captured by aliens (along with his partner SuperSpy)! Escape the ship, rescue the president of the United States, journey through a volcano, and get shrunk down before having to fight a now gigantic alien.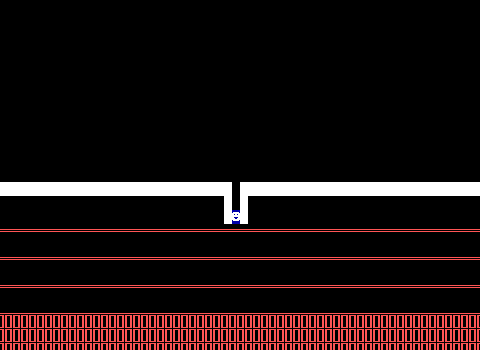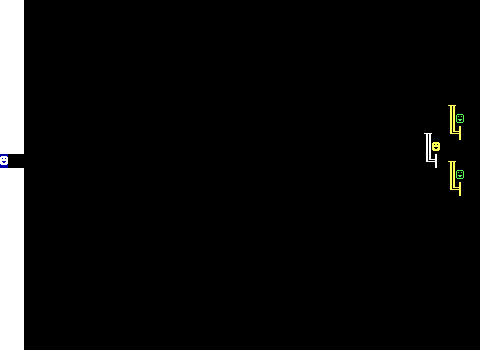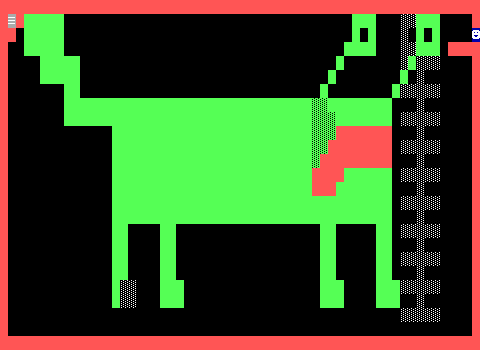 ---
"Mega Man in Quest For The N-Team" by Nicholas Bucchino
The Captain N ZZT game we've all dreamed of. The N Team has been kidnapped by Mother Brain, so it's up to Mega Man to save the day with a little help from a mysterious stranger... Also Bob the worm is there.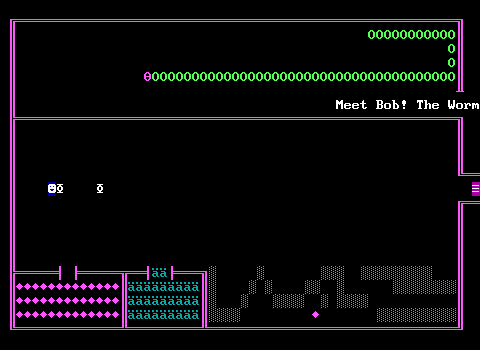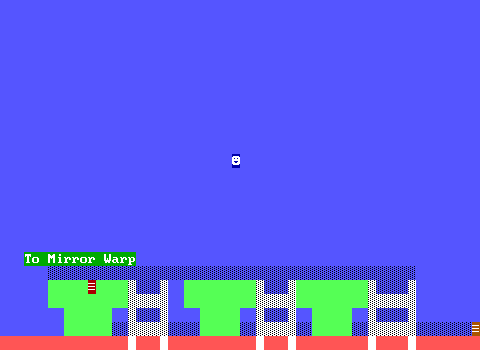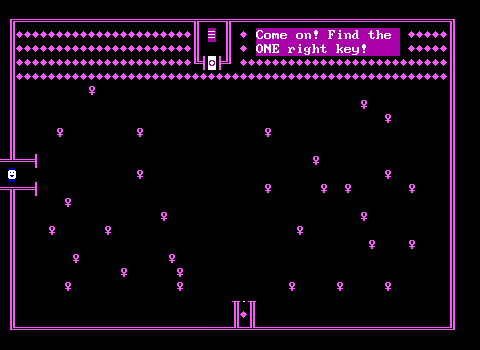 ---
"Where In The World Is Carmen Sanfransisco" by Zach Wolter (1996)
The famous international criminal Carmen Sanfransisco [sic] is at it again! Chase her around the world from Russia to France to China and back! Also sorry to everybody who is now singing the Carmen Sandiego theme song.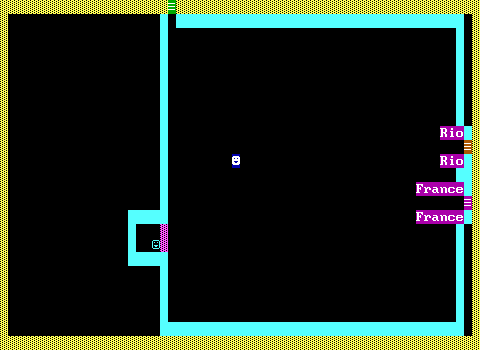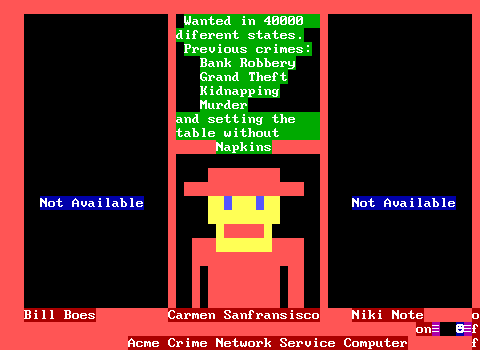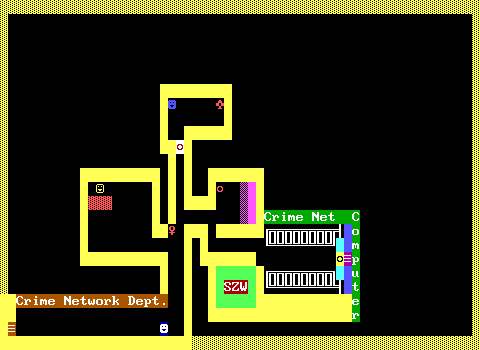 ---
======
A Worlds of ZZT Production
======
The Worlds of ZZT project is committed to the preservation of ZZT and its history.
This article was produced thanks to supporters on Patreon.
Support Worlds of ZZT on Patreon!