Time to empty the queue before these April Fool's Day joke releases get a little too stale!
I've got to say, such games are hardly a tradition, but three people independently decided create something just for the day, myself included. In addition to some generally short goofs, there are also a number of games I've been streaming recently to drain asie's queue of recovered worlds and get them properly added to the Museum. So if you like very loose interpretation of sports, very loose interpretations of anime, and Paul Zones, I think the contents of this pack should be worth taking a look at.
Contents
"Hollow Knight: Silksong" by Team Sherry (2022)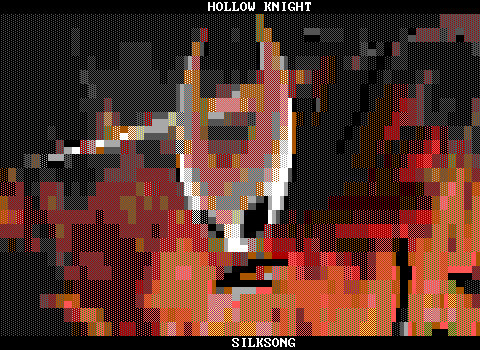 Sorry, I still haven't gotten around to the original (despite numerous pleas) and don't want to spoil myself. You'll have to try this one out yourself.
---
"Town of ZZT: Oops! All Energizers" by ⌂⌂⌂ ⌂⌂⌂⌂⌂⌂⌂ (2022)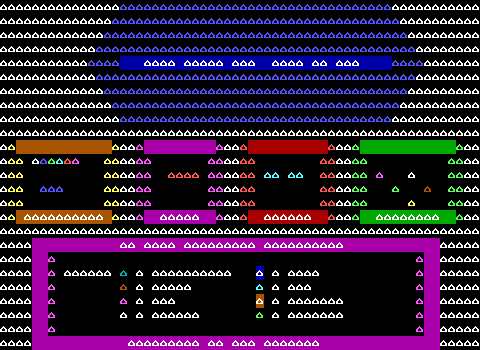 Find the five purple energizers and enter the palace! Conquer the energizer board! Solve the house of energizers! Rescue the bandit of energizer from the energizer station!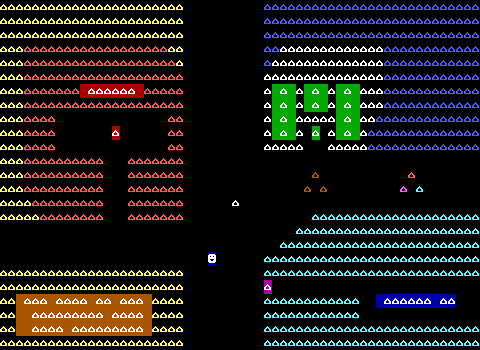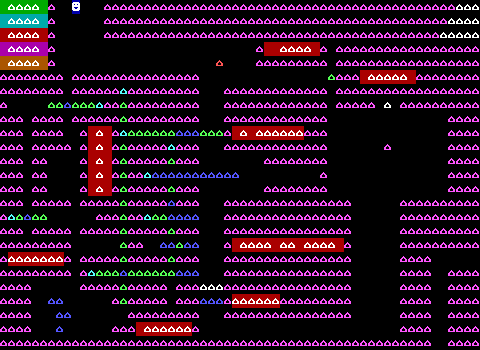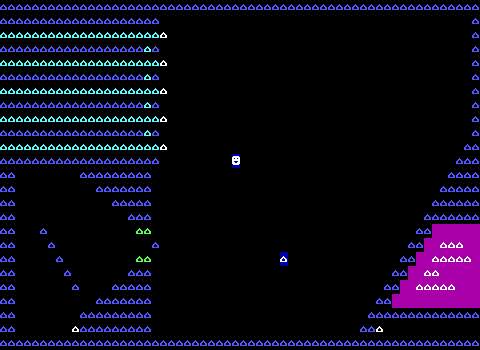 ---
"Wordles of ZZT" by Dr. Dos (2022)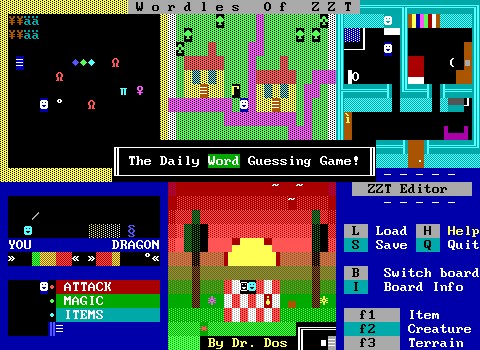 They said it couldn't be done, but here we have Wordle in ZZT v3.2. The Wordles of ZZT consists of more than 20 daily puzzles for you to guess the selected word.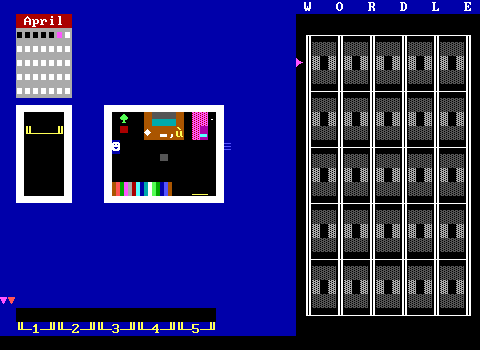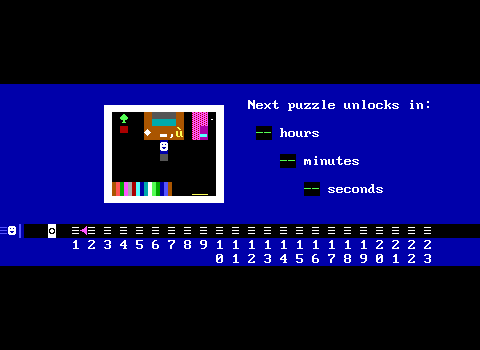 ---
"The Curse of the Empty Queue! II" by The Green Herring (2022)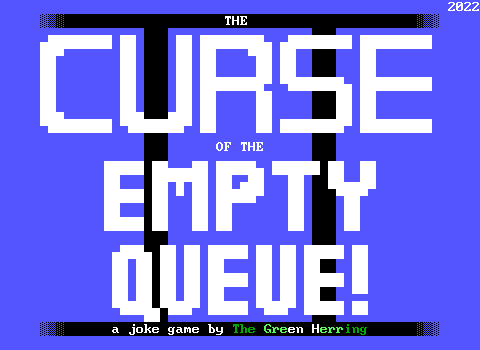 Once again an empty upload queue can't stand. Now using the power of Weave for a custom palette. The threat at the end didn't come out of my Meowth, but let's pretend it did.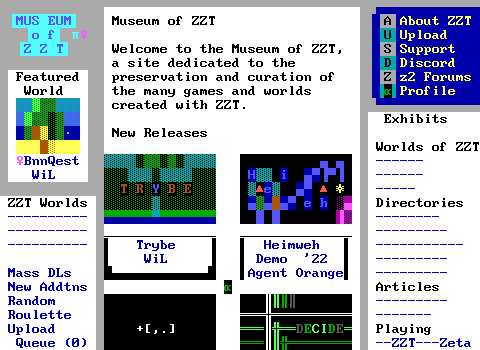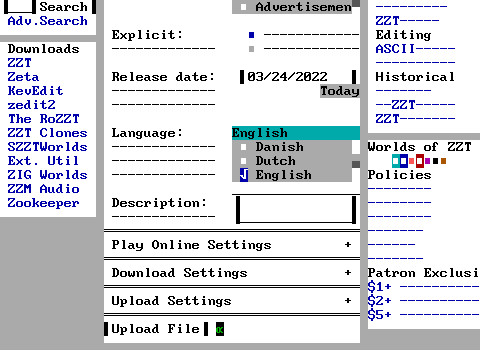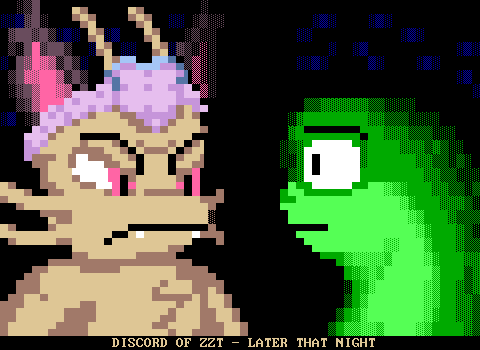 ---
"PaulZone II" by Adam Gardner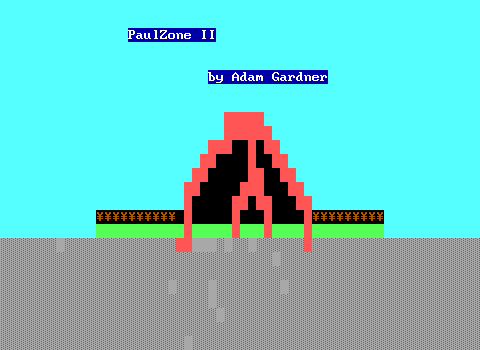 Rescue the princess and ask for her hand in marriage. If you can survive in this harsh land known only as "The Paul Zone".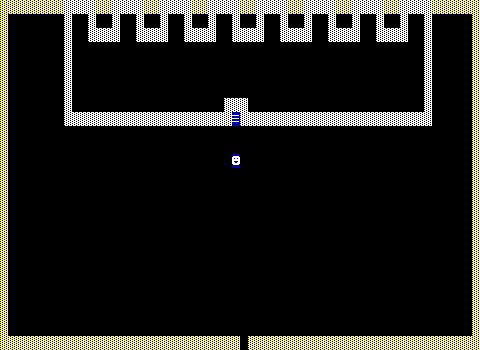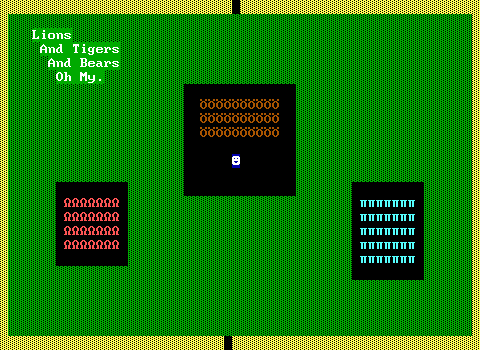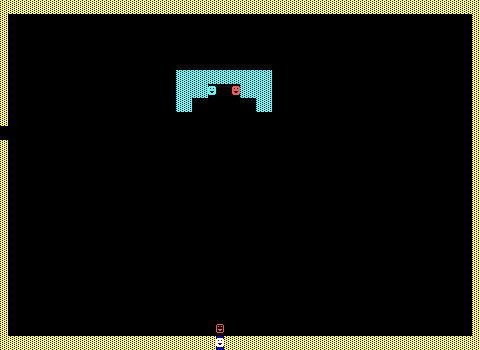 ---
"Murder Mystery" by Charlene Wilson, Christopher Scharbnch, Jennifer Spadafora, Michele Diaz, Richie DiLallo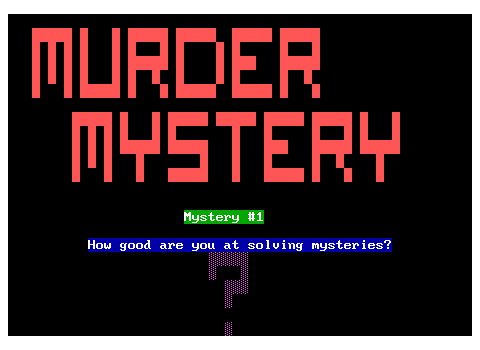 Rich uncle John was murdered last night, and it's up to you to figure out whodunit! Interrogate the suspects, explore the house for clues, and then write a letter to the game's authors to find out if your solution is correct.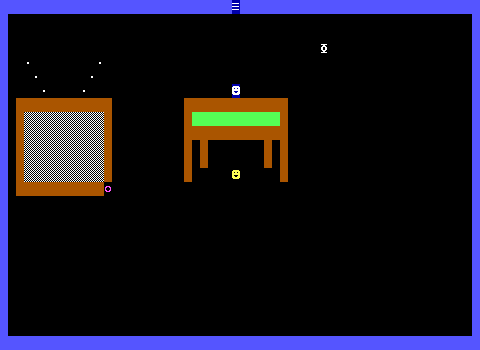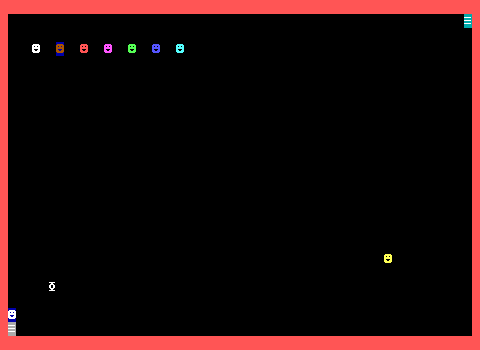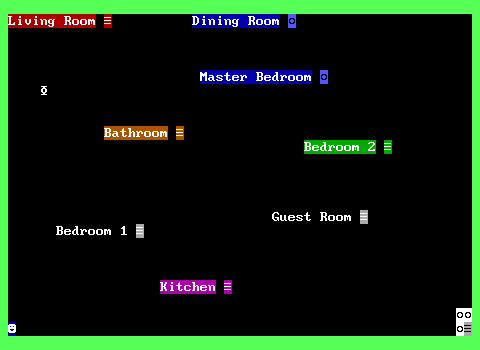 ---
"Mike's Fitness Nation" by LoonyMike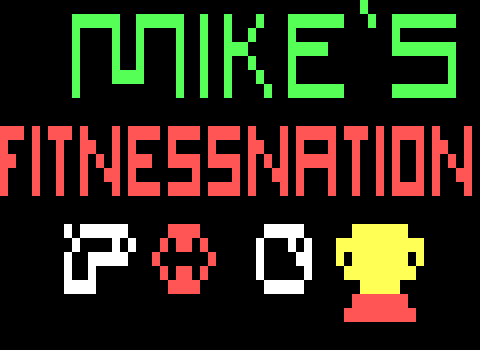 Fitness whole nation in my mouth.
A variety pack of crude sporting events including racing, golf, paintball, and the most stressful game of basketball I've ever seen.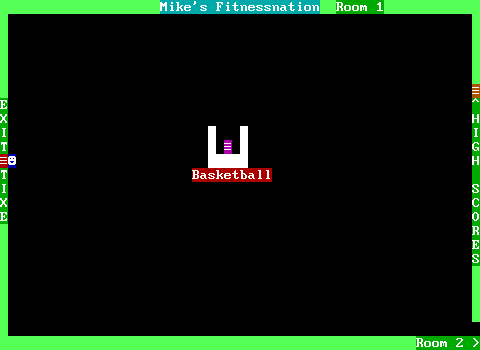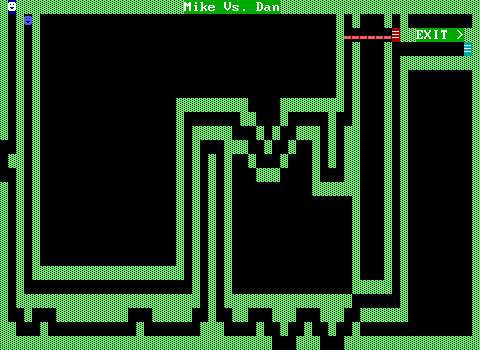 ---
"Death Hockey" by James Ralston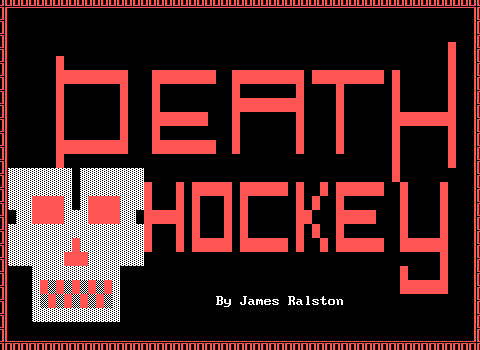 Well, as you know Hockey is pretty violent, and as you may have expected it got worse! Sticks and pucks are no longer used now its Guns and Bullets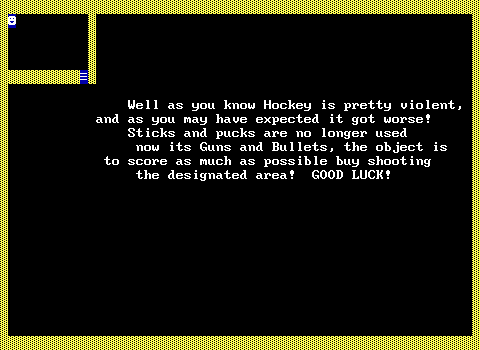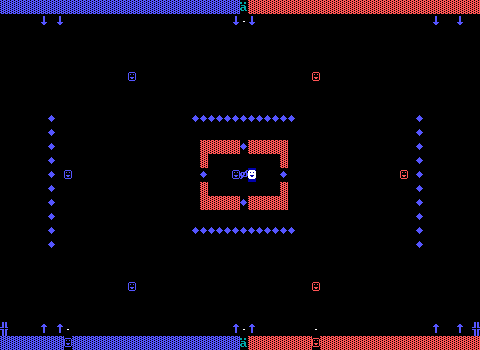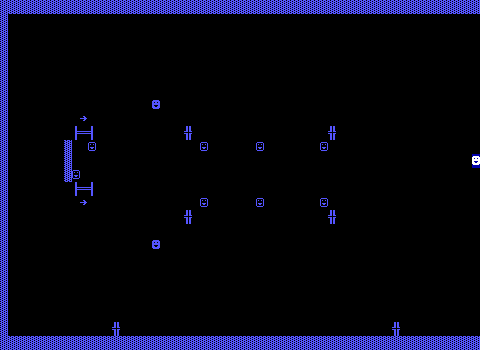 ---
"NBA Basketball '97" (1997)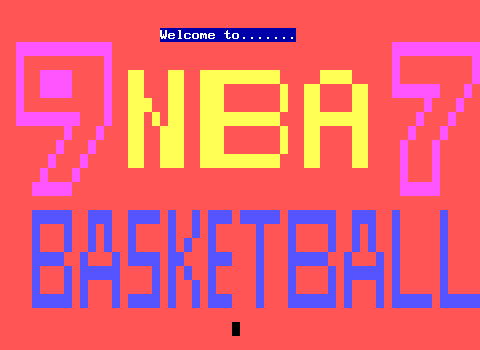 Choose from six identical teams as you single-handedly take on the Bulls, Bucks, and more! Another ZZT sports game where the ball is now many many bullets.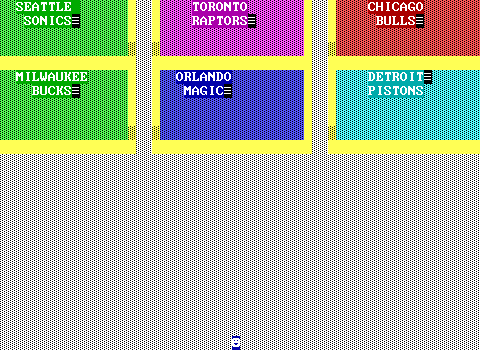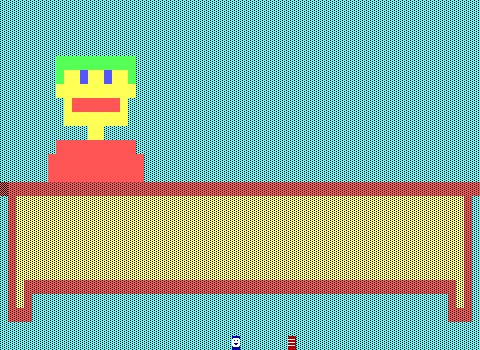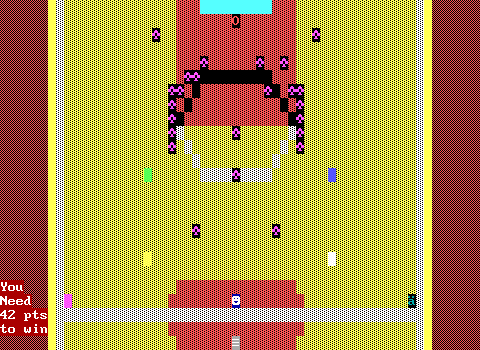 ---
"Dragonball Z: Gokou's Quest" by GIJOEEOJIG (1997)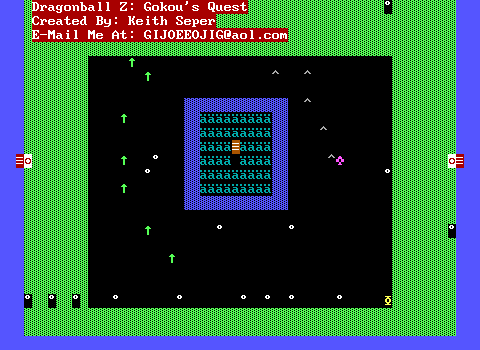 A Dragonball Z ZZT game old enough to pre-date Toonami's airing of the series. Incredibly inscrutable.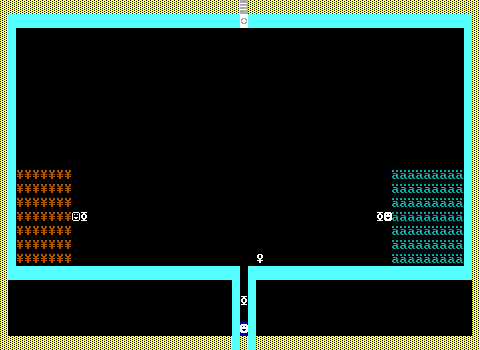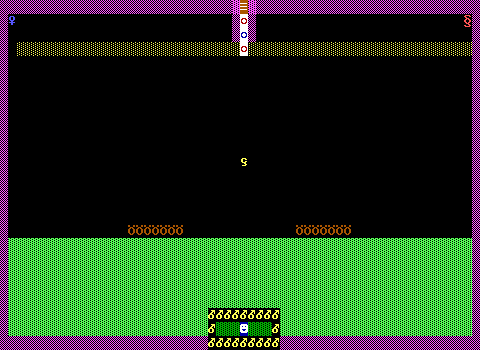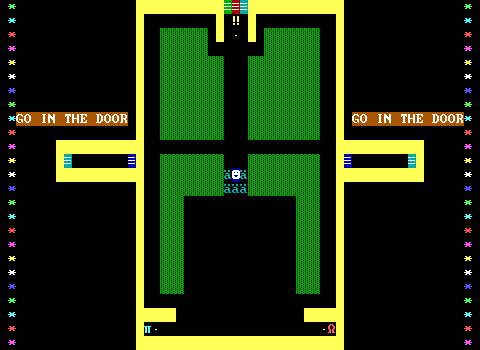 ---
"Dragonball 2: Quest For The Namek Dragonballs" by GIJOEEOJIG (1997)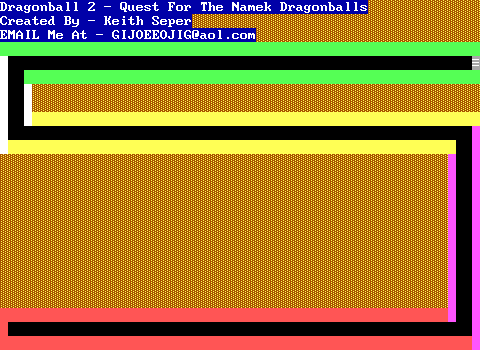 Our second of these Dragon Ball Z games. This time Gokou must travel to Namek to defeat Freeza and use the dragon balls to wish his friends back to life. Unfortunately this means getting past Freeza's traps like the deadly "Mind Test".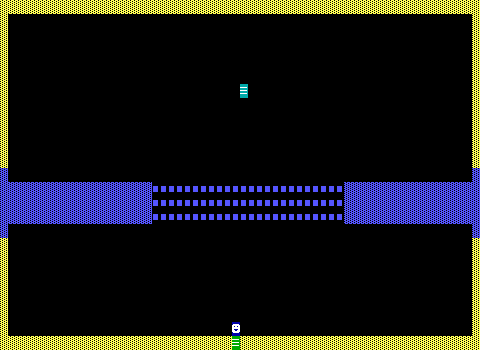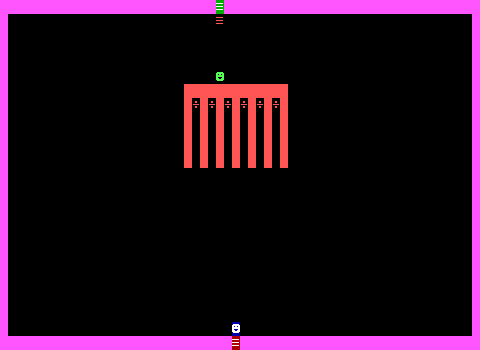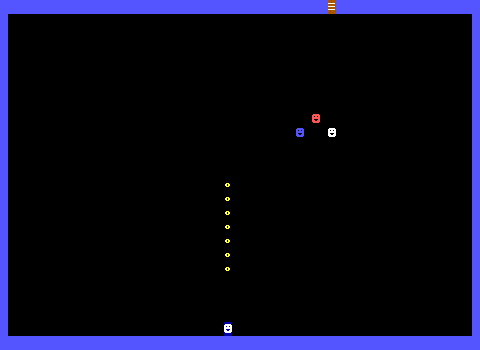 ---
"Samurai Pizza Cats" by irounds (1997)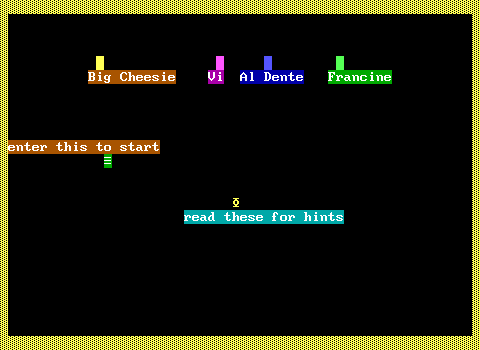 Somebody's very early and incomplete ZZT world attempts based on Samurai Pizza Cats. Rescue Princess Vi, stop the evil plans of the big Cheesie (as this game calls him), and maybe read about Polly Esther's love life.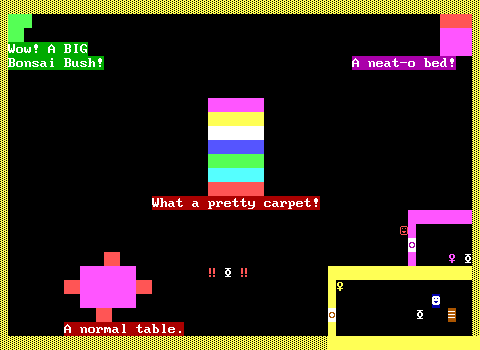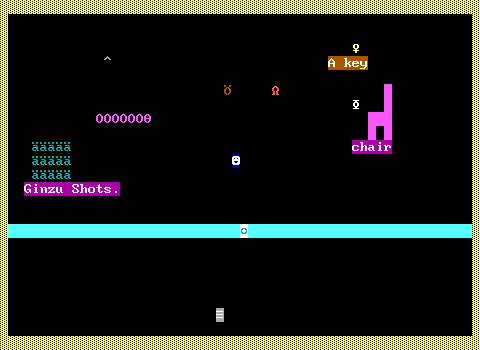 ---