A slowly growing queue suddenly gets a push to double in size overnight! Looks like somebody set us up the bomb!!!!1
"Prison [no]" by Darkfame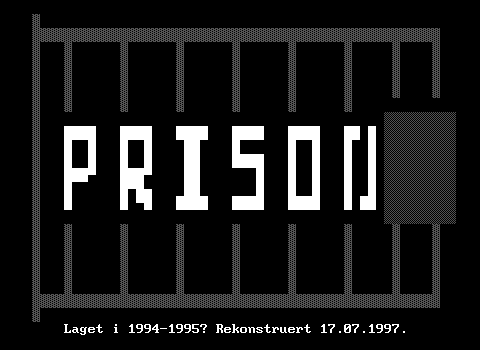 A lost ZZT world stitched together from having been exported into boards to convert to MegaZeux! And it's in Norwegian. Time to escape from yet another ZZT prison!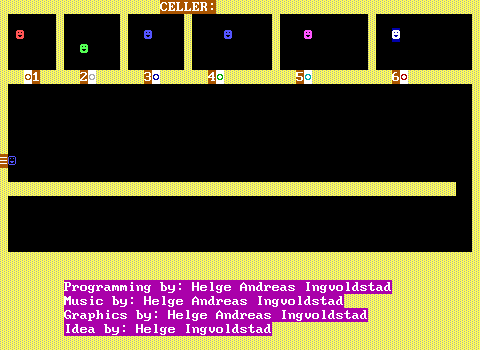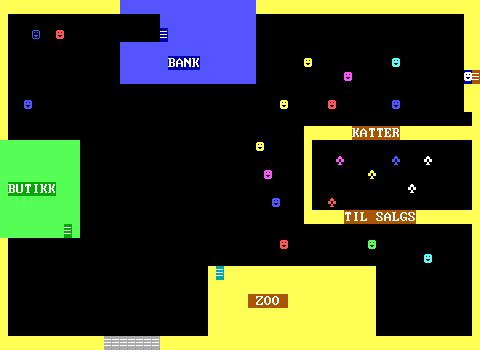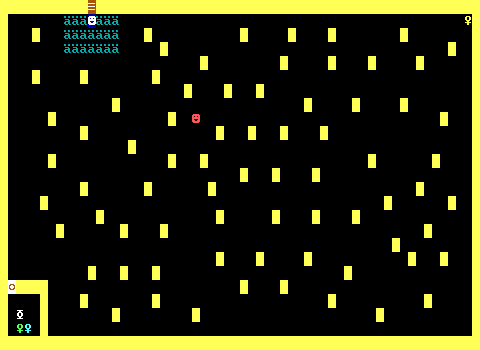 ---
"Computer" by Adam M. (2010)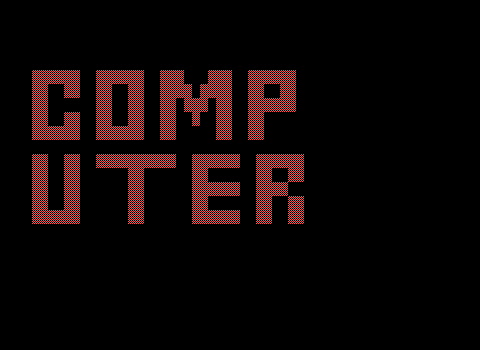 COMPUTER is an ANSII ZZT game. You are the INTRUDER.EXE and your mission is to hack through a giant bio-computer. You begin your quest in the system's BIOS, and you break through the system defenses and disable the Motherboard and CPU. Prepare for surreal computer-themed action adventure!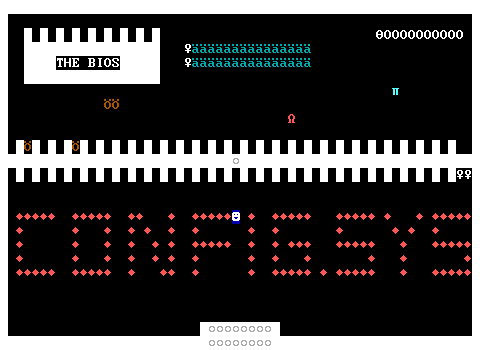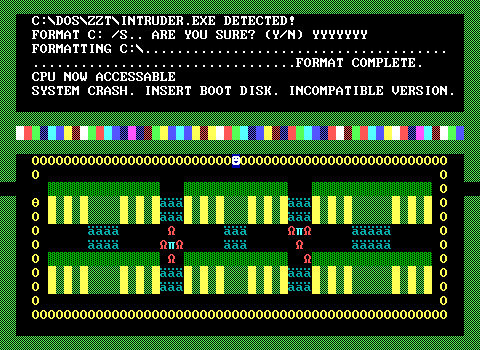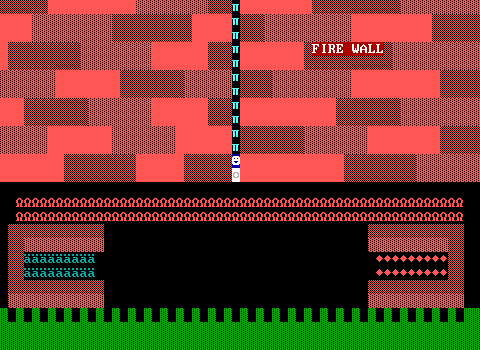 ---
"Pennsylvania: The Game" by Fungahhh (2007)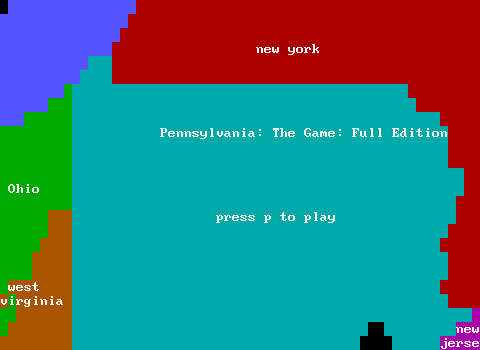 I can't believe we've got a complete version of this game.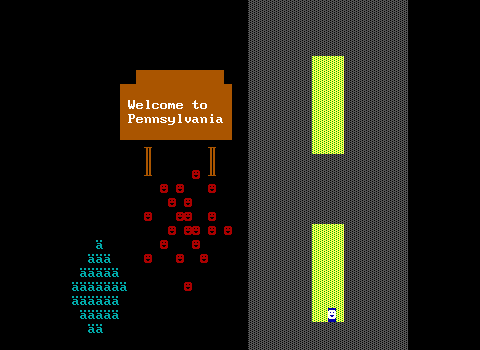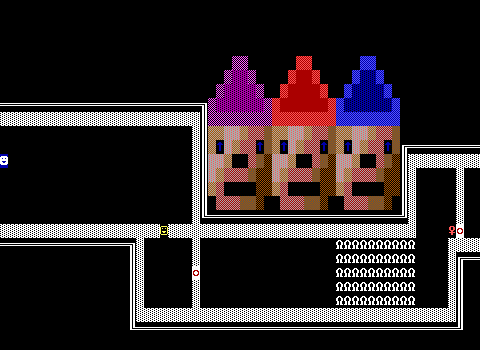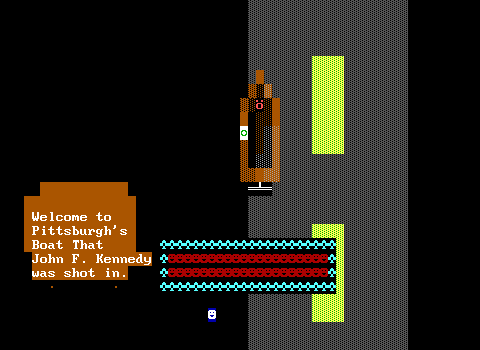 ---
"FFSoft Mag 4" by Redfire (1998)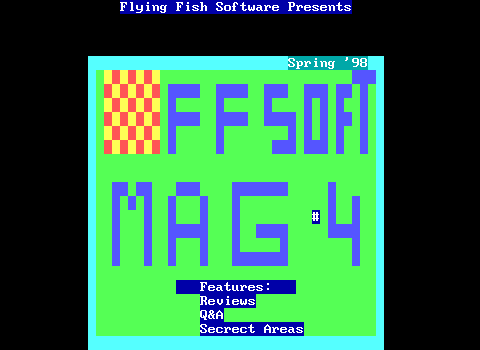 Filling in a gap in the FFSoft Magazine collection, it's issue number four! It looks incredibly similar to the other issues...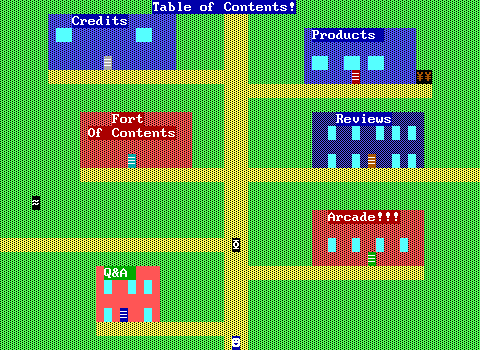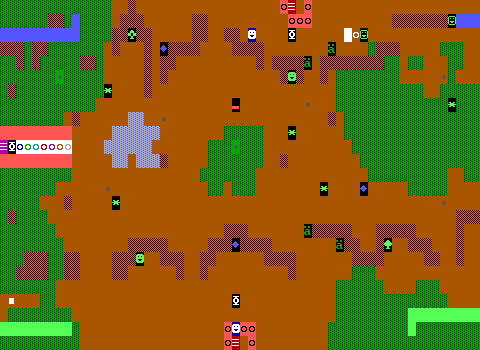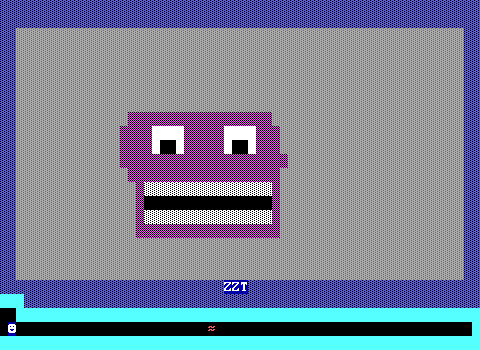 ---
"ZIG Beta 7" by Aetsch (1999)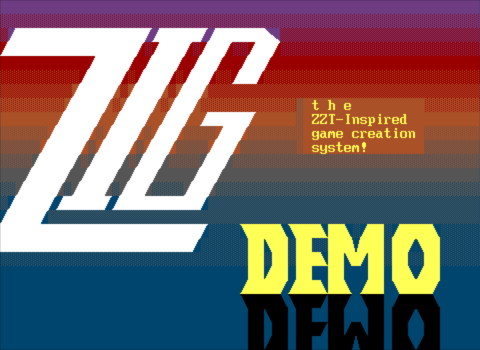 Now for the stars of the update. Aetsch recently showed up to release an art collection, and a little bit of questioning led to the Museum acquiring several bits of old ZIG content! Starting with this early beta.
An important note from asie about the sound on all these ZIG releases: "if you do try to run ZIG 1.0.x in DOSBox, TURN DOWN THE SOUND VOLUME. It's REALLY prone to audio glitches."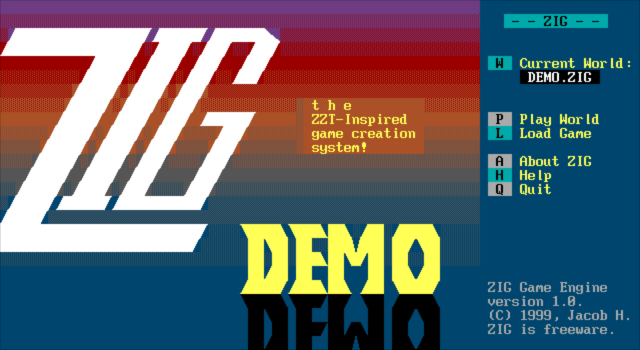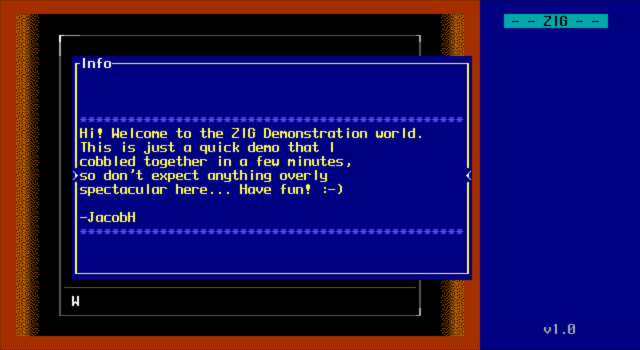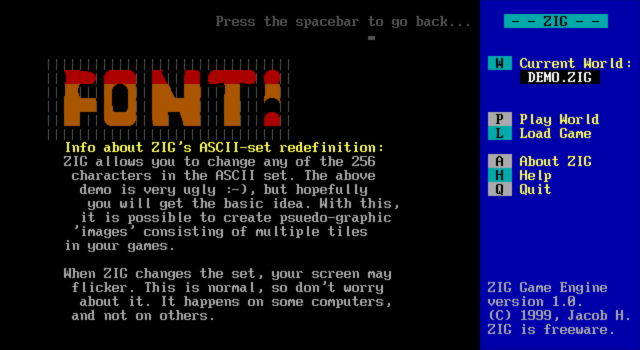 ---
"ZIG Beta 7 Patch 1" by Aetsch (1999)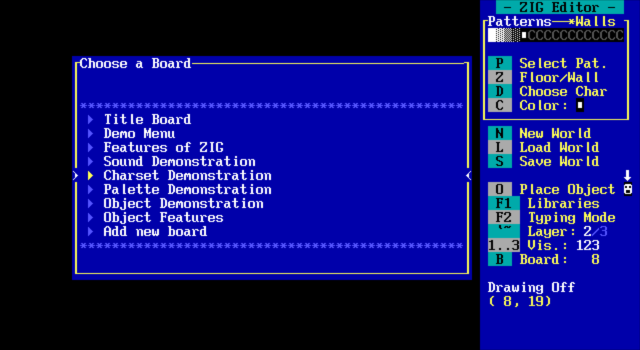 Plus a patch for said beta, courtesy of the Wayback Machine.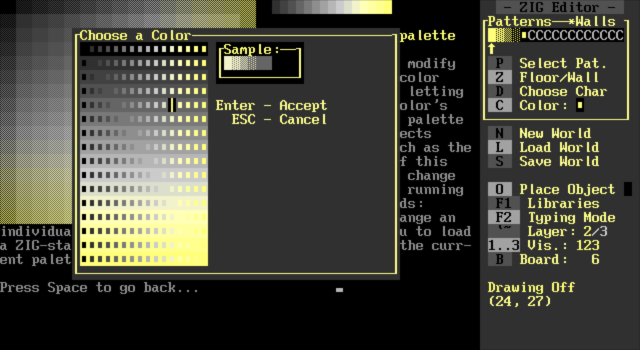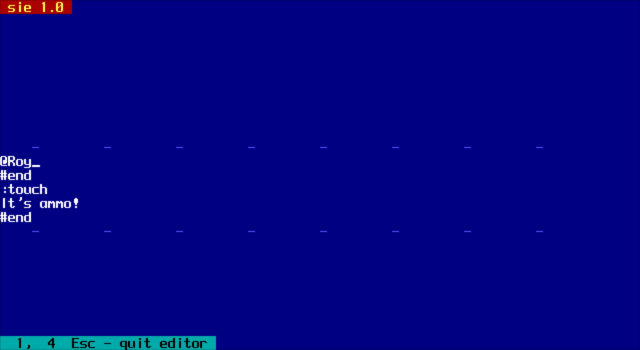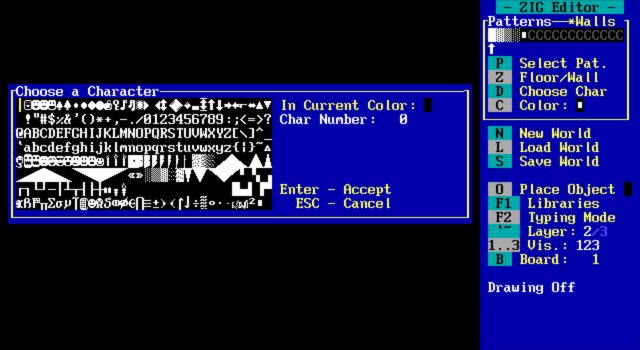 ---
"ZIG 1.0" by Aetsch (1999)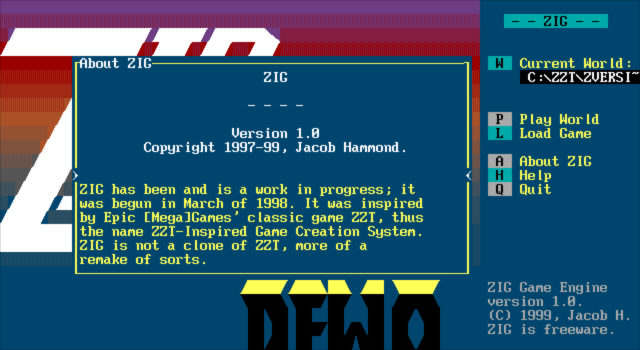 Oh, and the original ZIG 1.0!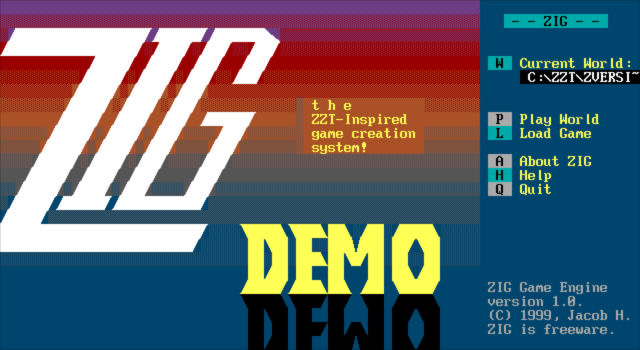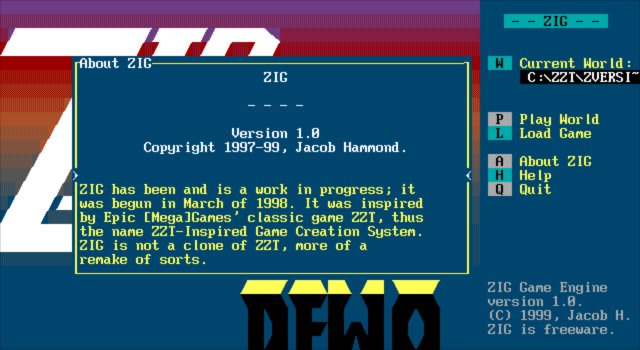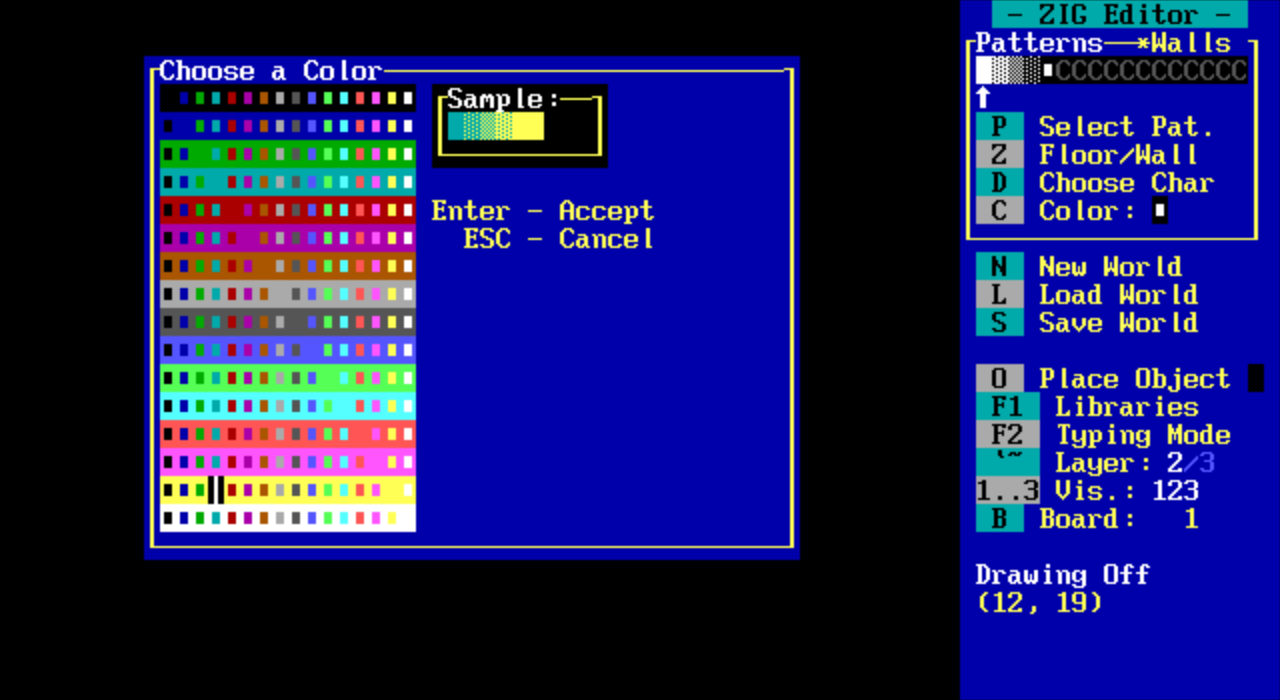 ---
"ZIG 1.0.4" by Aetsch (1999)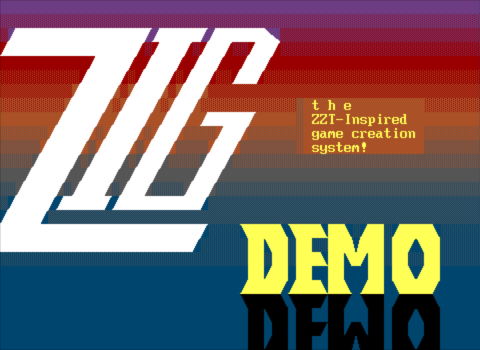 And ZIG 1.0.4 for good measure!
Coming straight from the author, these releases all include Euphoria source code and likely mean an end to unarchived ZIG content unless somebody makes a new ZIG game (ha ha Oktrollberfest starts in 2 and a half days I am not encouraging this.)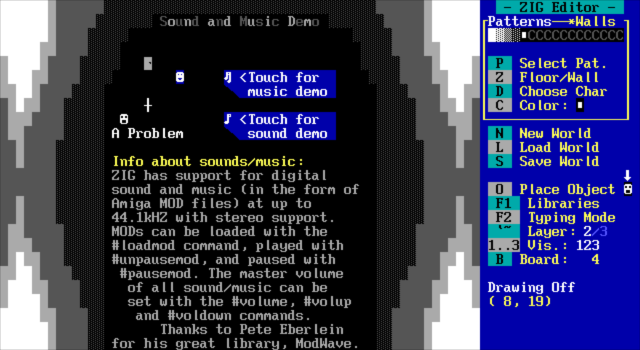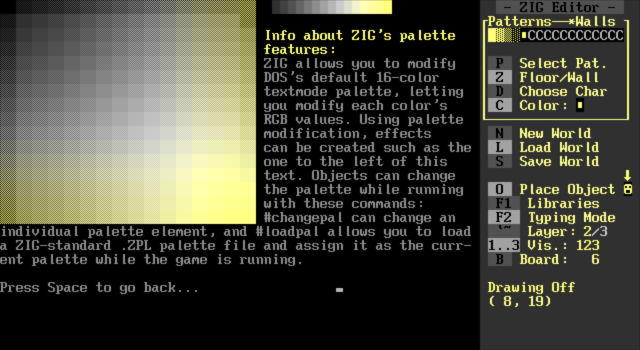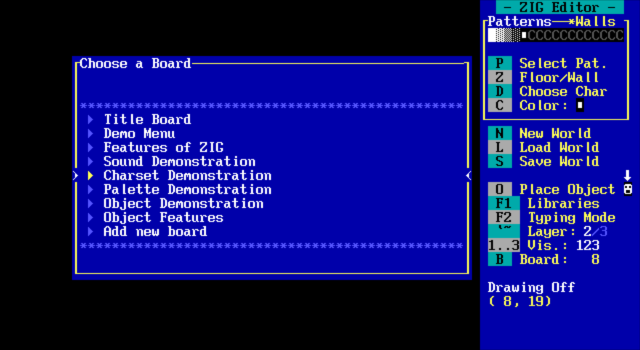 ---