No theme this time. Well, I guess the theme is "what asie uploaded from his streams". Expect that to be a recurring theme actually.
"ZZT Museum" (1997)
Hey wait a second.
This ZZT museum isn't as impressive as mine, IMO. It basically replicates DEMO.ZZT with a little inspiration from TOUR.ZZT. It also starts on the wrong board.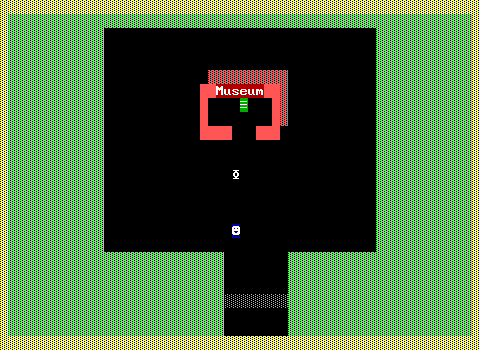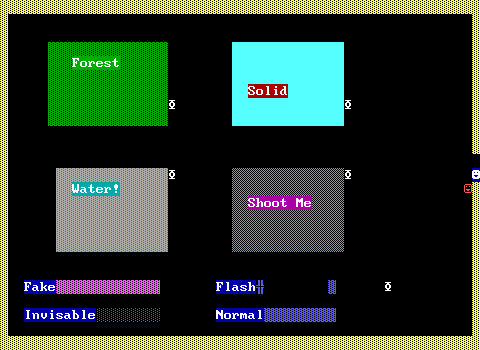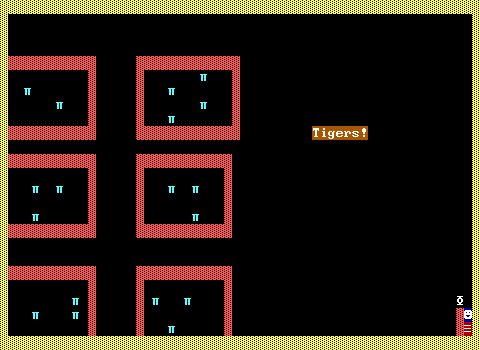 "ZZT AdvancEditor Update v1.2" by Nanobot
Some updated documentation and user-defined fades for the now defunct ZZT AdvancEditor. In its time, this would have been useful to have, but as ZZTAE remained trapped on DOS platforms it isn't really anything more than an interesting historical artifact.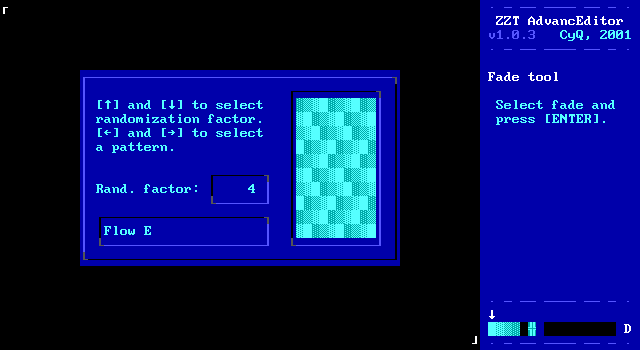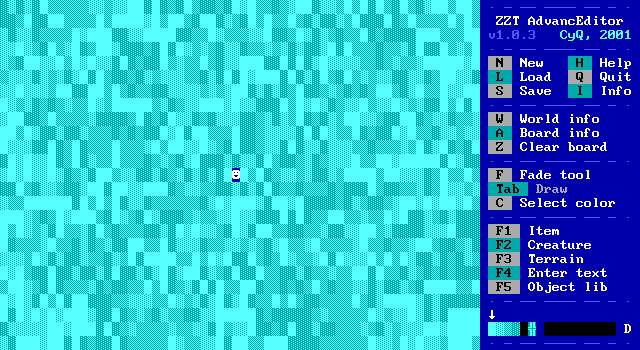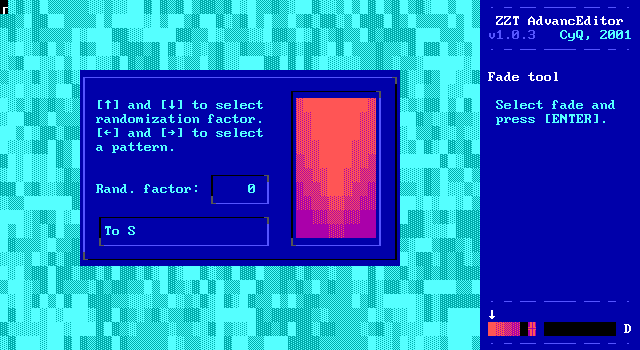 "The Tragic Escapades of Mr. Bill and Wilbur" (1997)
A ZZT game starring Mr. Bill! Mr. Bill has lost his kazoo. Travel across a few TV sets and Satan's lair in search of it.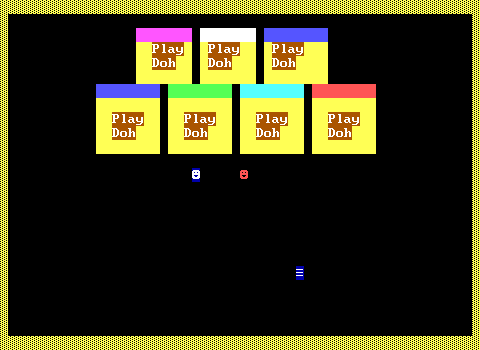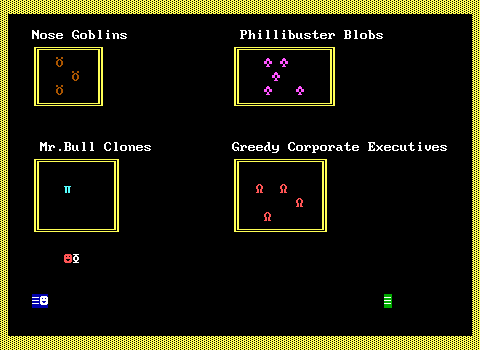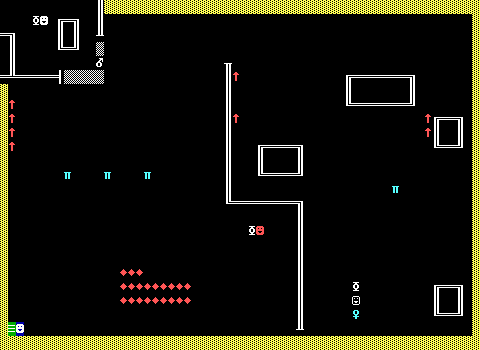 "The Space Way"
A very abstract space adventure that doesn't seem to have much of a story to it?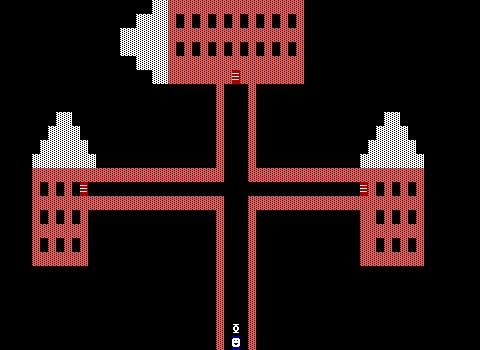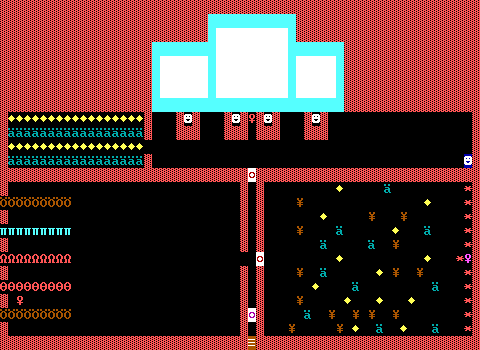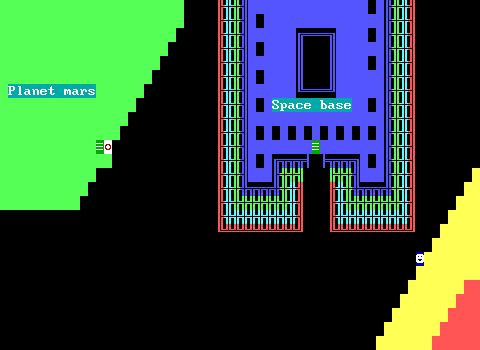 "The Saga of the Purple Moose" by Robert Cane (1995)
It begins with a mid-warped group of international skydiving Power-Rangers kidnapping a shepherd's mooses [sic]. It then turns into liberating a town from a dictatorial governor. But then you do in fact rescue the moose.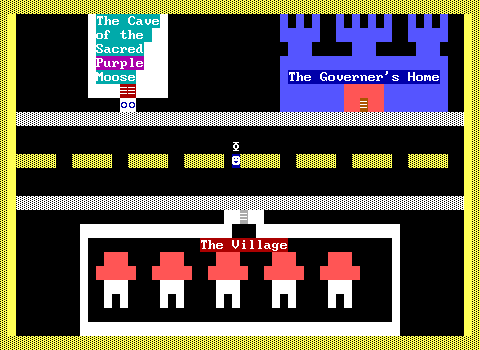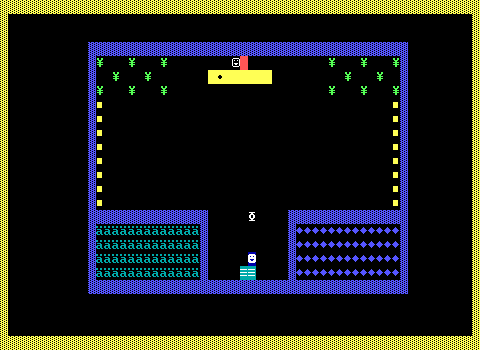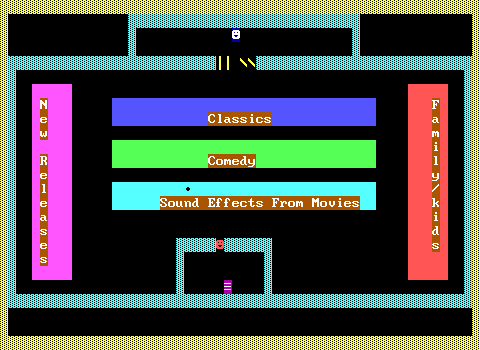 "Revenge" by JaCyL (1996)
I love this title screen even if it spells "revenge" wrong. (It's spelled correctly within the game.) The city was flooded and now it's up to you to find the person responsible and kill them.
Oops this one sure does use an old-timey racial slur in it. Maybe try one of the countless other goofy low quality ZZT adventure games with absurd plots out there.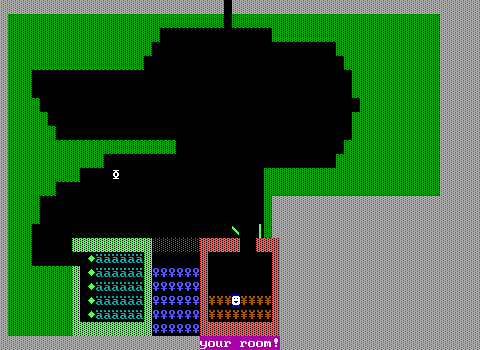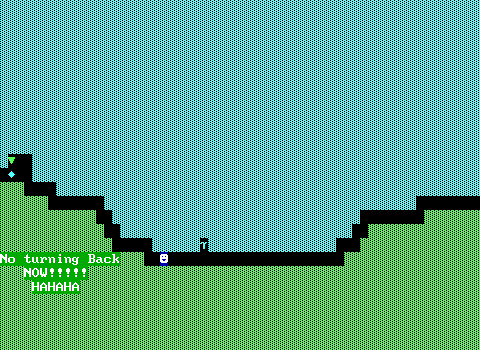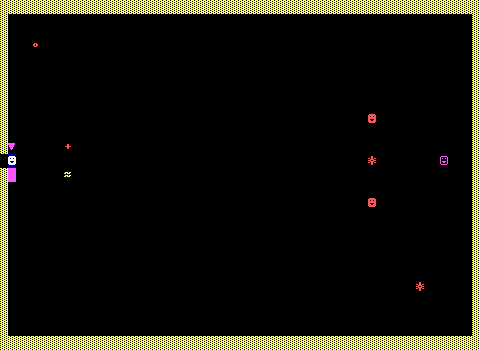 "Mega-Castle" by John Harger (1992)
Oh hey, it's the prequel to Mega-World and Mega-Kingdom. A short and simple adventure with some inspiration from City of ZZT's robot engine.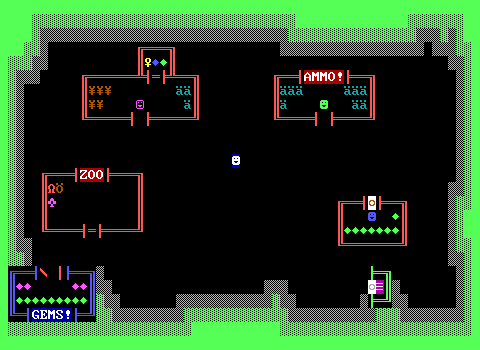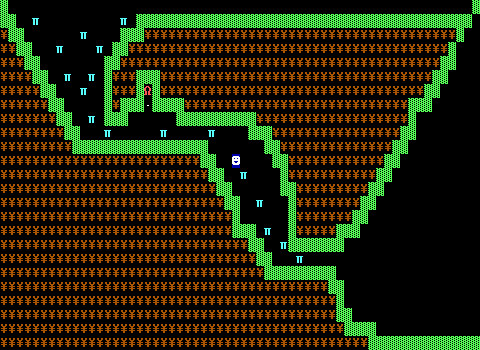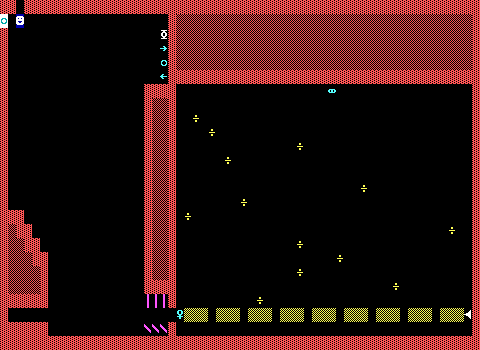 "Mark Land" by Mark McIntyre (1994)
A new earliest Mark McIntyre game. This is another basic adventure, but compared to what's been published lately it focuses on objects a bit more than just shooting creatures as much of the game consists of a town to explore.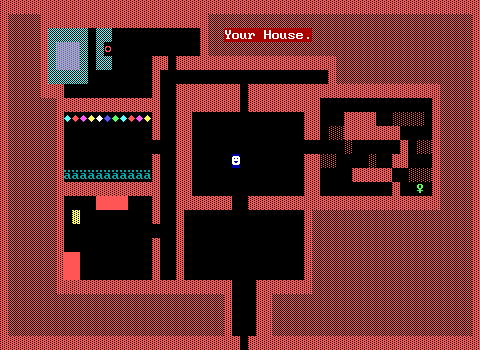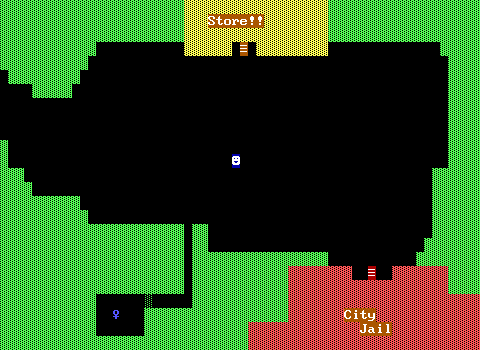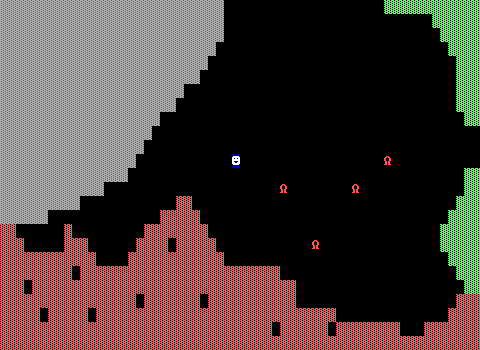 "Learning to Play" by Mark McIntyre (1994)
Another by Mark. This one has a very stylish title screen. Like ZZT Museum this is guide to playing ZZT worlds, but goes into more depth explaining how some games use gems as currency in shops, which elements can come in different colors, and so on.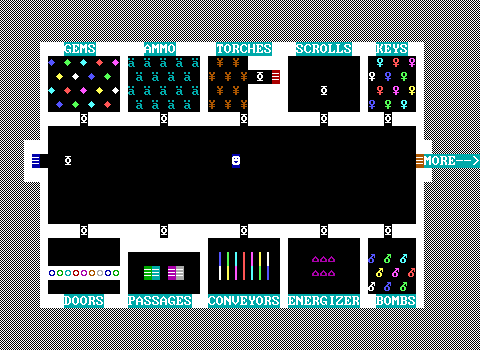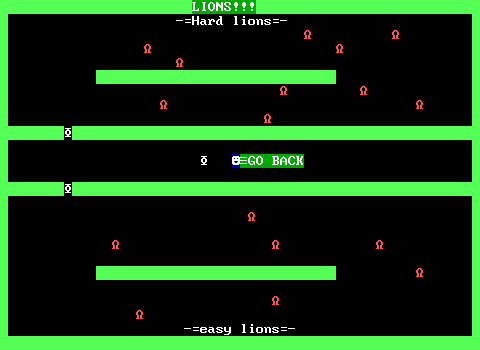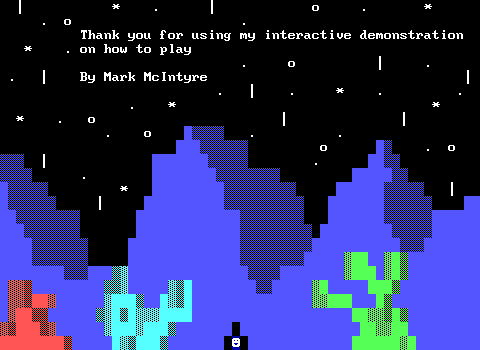 "Lawn Man"
A game about mowing lawns. This consists on stepping on a thousand forest tiles and relies on the honor system to tell when the lawn has been mowed successfully. I swore I made a port of Lawn Mower to ZZT for a ZZTV channel but can find no such thing, so you'll have to stick with the original.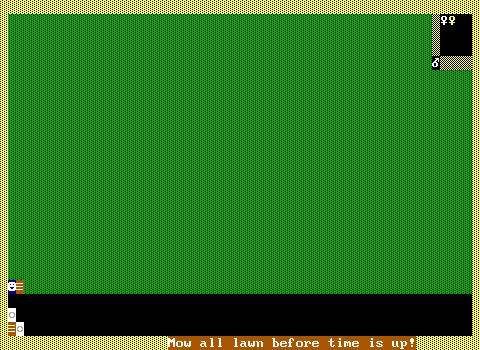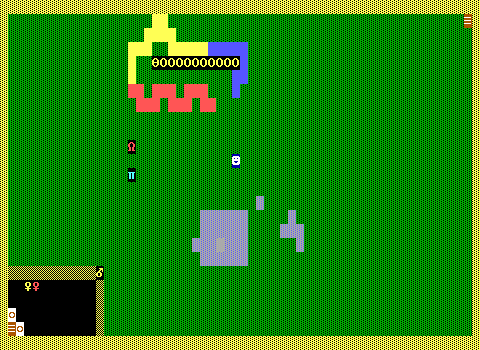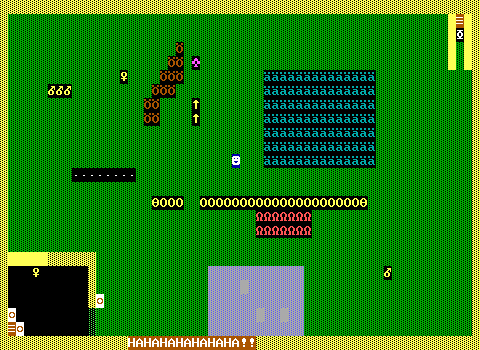 "Dungeon of Doom" (1995)
Falsely accused of kidnapping the princess you have to escape from the dungeon. Everything about this game makes it look like it has no respect for your time.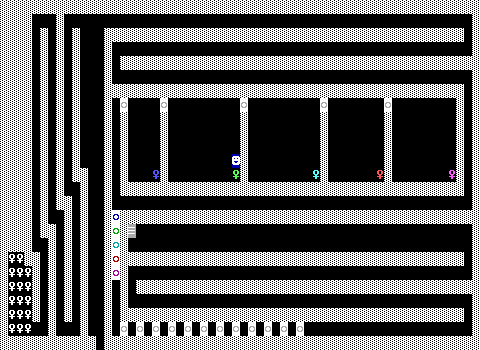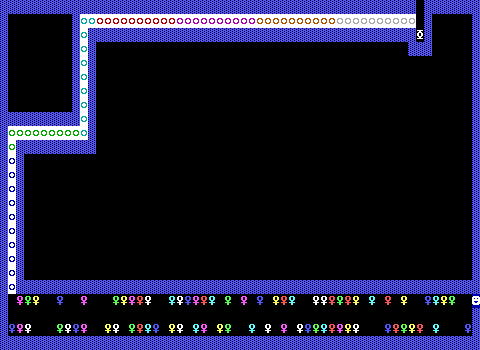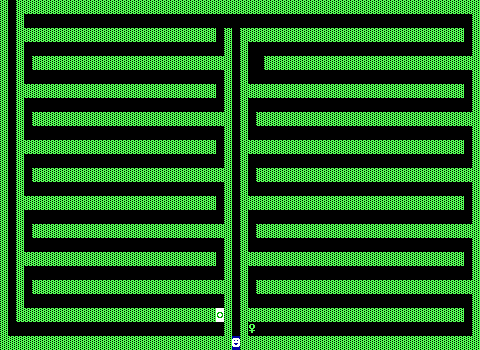 "Adventure! ZZT Land!" (1998)
An adventure to chase down the red guy from the title screen. This one is doing some nice effects with its walls and looks kind of fun, though it is unfinished.