Happy 5.25" floppy day!
In an incredibly lucky coincidence that happened to be the day I decided to finally publish the "ZZT GAMES IMPORTANT!" collection, a set of worlds recovered off a disk donated by Darren Hewer of DOSGames.com. As such all these games are from the early 90s and by a young Hewer. They're (mostly) quite playable as well! Despite the young and inexperienced author the games tend to avoid issues with health and ammo that plagues many ZZT worlds made by younger children.
A few of these games were streamed back in March including both Coolzap games and a sampling of Pongo Vs. The King Troll and Island Adventure.
"Coolzap Part: 1" by Darren Hewer (1991)
The oldest of these games dates all the way back to July 1991, barely six months beyond ZZT's release date. There's a real sense of each board just being made by playing around in the editor with randomly placed shapes and a complete lack of objects (a common theme in some of the earlier worlds on this disk).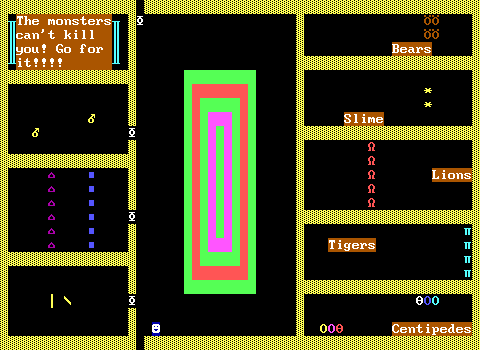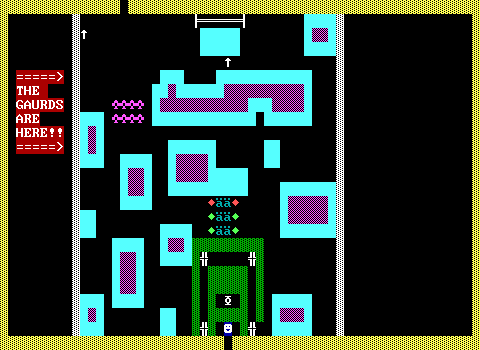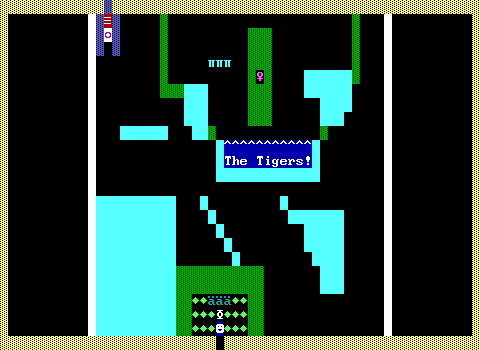 "The Great Co-Co Caves of Bratha (1991-07-25)" by Darren Hewer (1991)
Next is an earlier revision of Bratha, identical other than changing author information. Despite the similarities this (along with Coolzap are both dated July 25th, 1991 as is a non-Hewer game Outskirts of Zweldronia!). These three worlds share the honor of being tied for the earliest preserved ZZT worlds that aren't affiliated with Epic. (Adam Rixey's The Crypt wins the earliest world that isn't made by Tim Sweeney, but was a winner of the ZZT Game Design Contest and is considered an "official" world because of it.)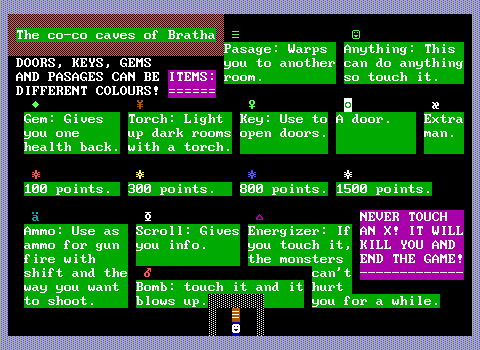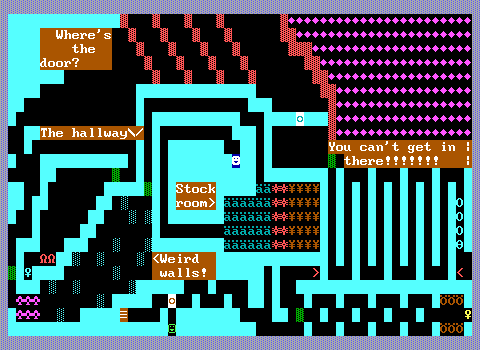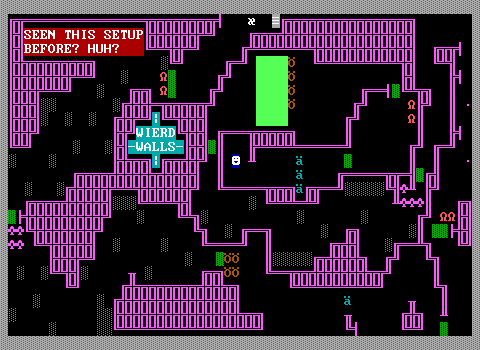 "Super Geek's Bumbling Adventure Part 1: The City (1992-02-24)" by Darren Hewer (1992)
Our other duplicate in the collection. Super Geek's Bumbling Adventure is also unmodified except for tweaks to the naming of the game's author.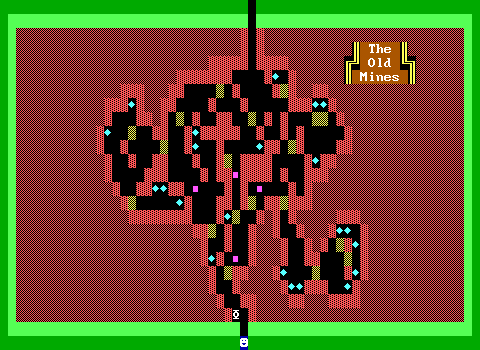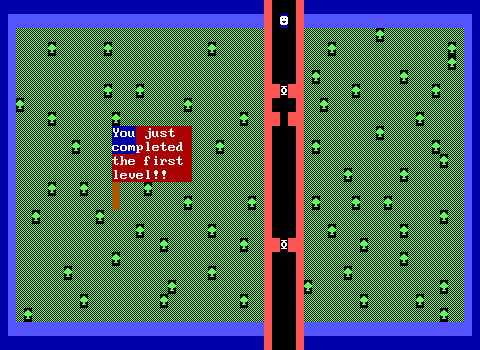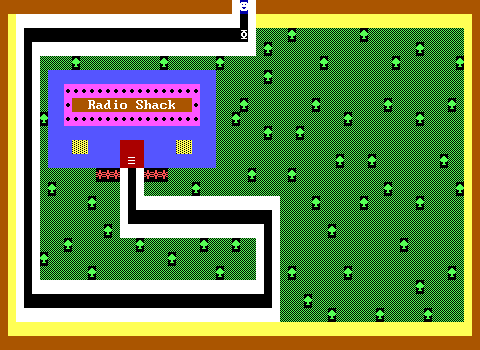 "Coolzap part 2: The Tigers Revenge!" by Darren Hewer (1992)
The sequel to Coolzap is fairly similar at first, but goes on to include some attempts of creating boards representing rooms of a house giving them something more solid than random shapes. Instead these shapes are purposeful, but still impossible to comprehend were it not for board names revealing what's a living room and what's a bedroom.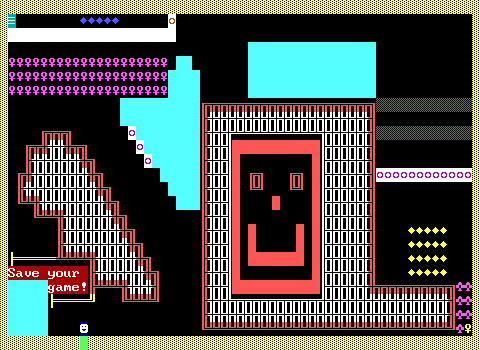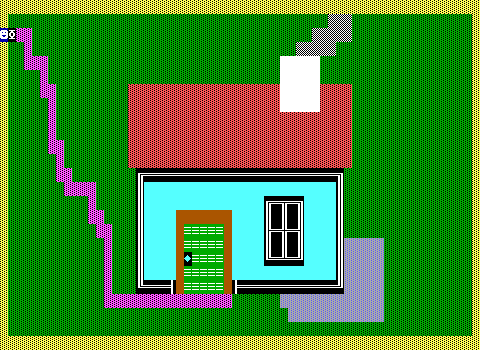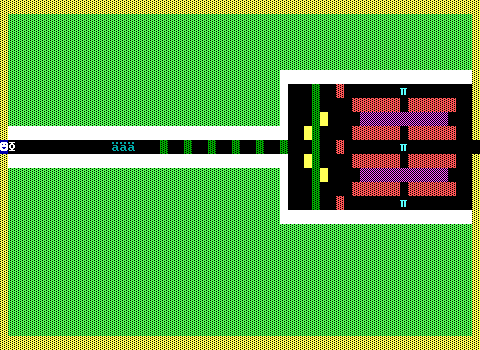 "The World Of Milo Fento" by Darren Hewer (1992)
A large leap in ambition. Milo Fento's board designs feel like their emulating the original ZZT worlds resulting in an adventure that gives off the vibes of Town and City but makes darn sure that every board takes up almost the entire screen resulting in some empty feeling rooms.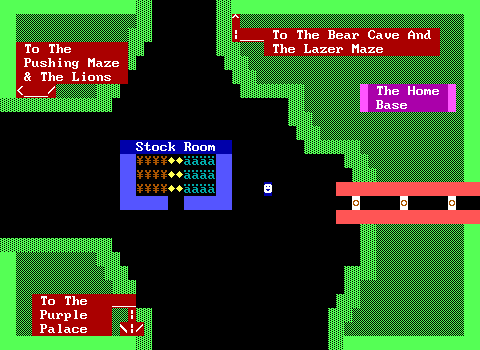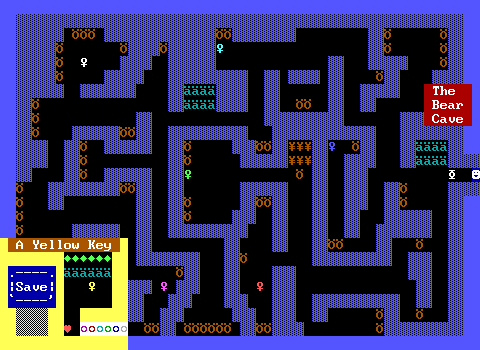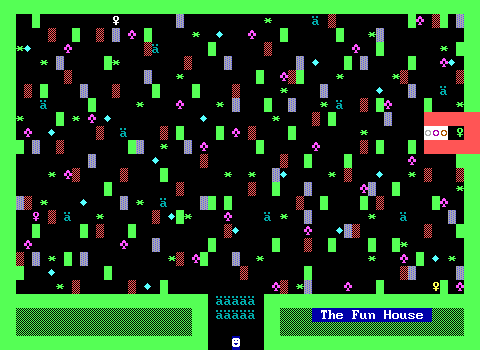 "The Dungeon!" by Darren Hewer (1992)
And a sudden dip in quality. The Dungeon! is a very large and empty maze where some boards will have a single object to interact with (often an enemy that you either have an item to kill them with or else they just kill you). It is incredibly samey and probably the weakest o the set.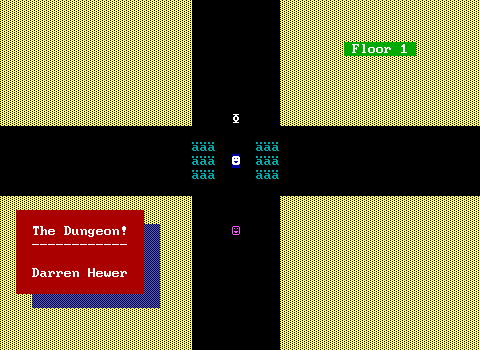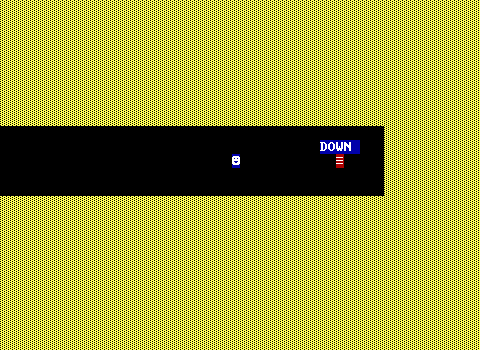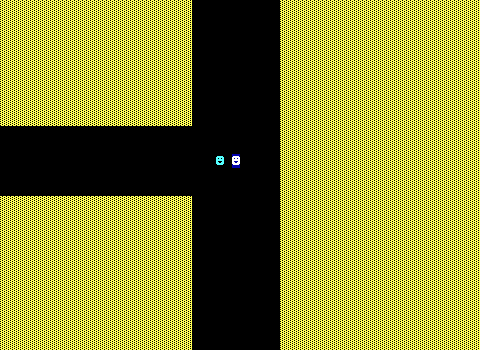 "Island Adventure" by Darren Hewer (1992)
An early example of a time honored tradition of making a ZZT world very much inspired by an existing video game. This game heavily takes inspiration from Star Tropics but framed as a standard ZZT adventure. The areas the player explores run a little lengthy, but this one is pretty enjoyable.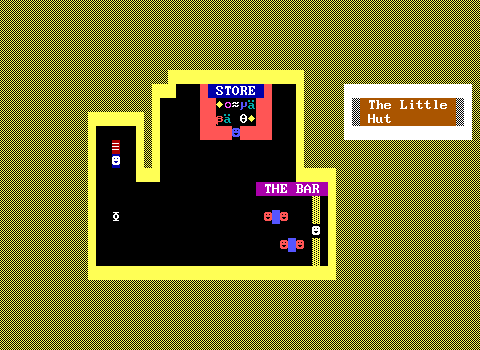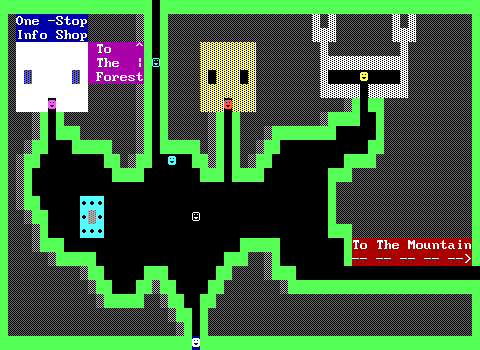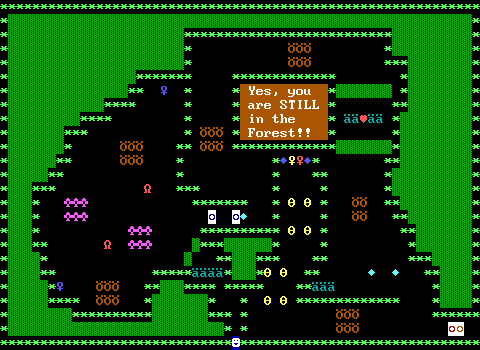 "Pongo Vs. The King Troll!!!!!" by Darren Hewer (1993)
Hewer himself recommended this one just for its starting board which is incredible. Aside from that intro though, the game is similar to Island Adventure without the tropical theme to link everything together resulting in what feels like going from one board to another without and real sense of place for where the player is currently or where they're going.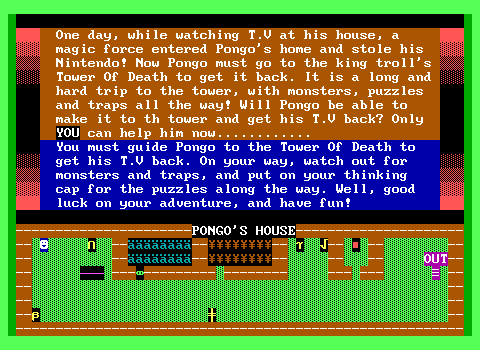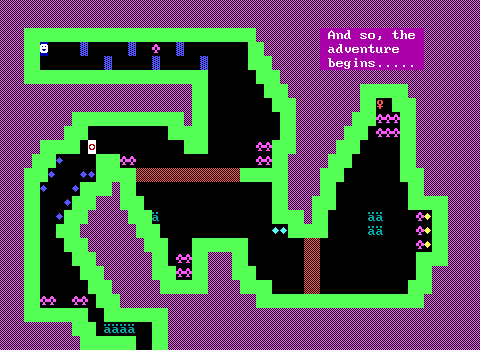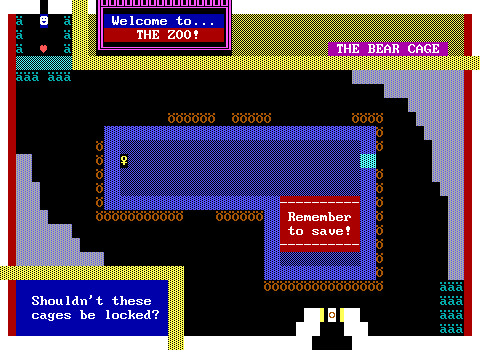 "Mount ZZT Part 1" by Darren Hewer (1993)
Another pretty straightforward adventure. Despite the name most of the game is about the journey to Mount ZZT and ends shortly after you start climbing it. Includes a homeless person who raps about liking torches.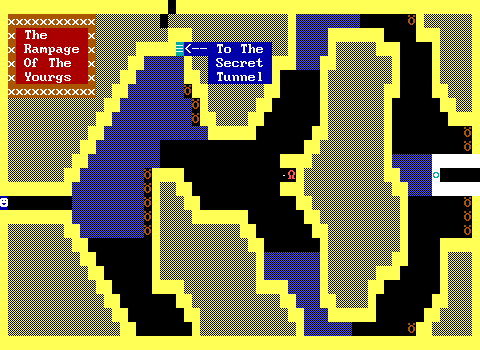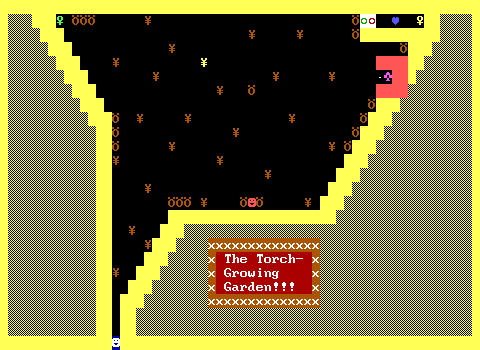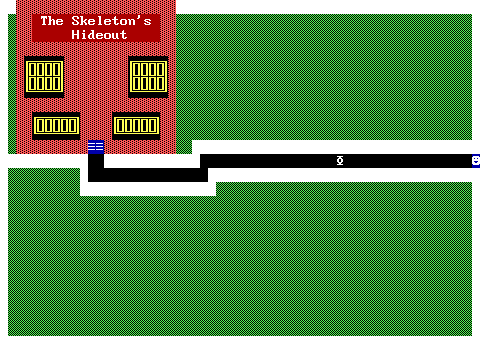 "Tomato Man vs. Queen Pickle!" by Darren Hewer (1993)
$█▓▒░ WELCOME TO PICKLE LAND! ░▒▓█

Okay, the story of this game is that you
are Tomato Man and you are out to kill
Queen Pickle because she has captured
Princess Carrot and is holding her captive
in her castle. Go get her!

The journey is long and hard, and only
the best tomatos will make it............

Have fun and good luck!!!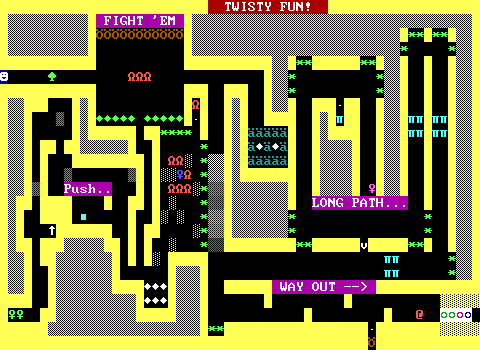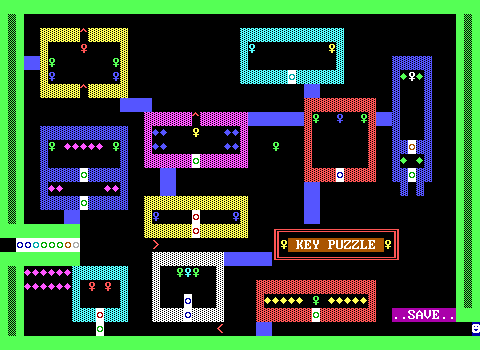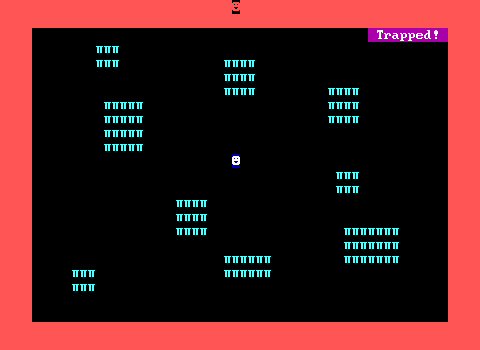 "The Great Egyptian Adventure Game" by Darren Hewer (1993)
And finally, another adventure that definitely seems like it would have been made prior to 1993. "Egyptian" in this case seems to just mean "maze".