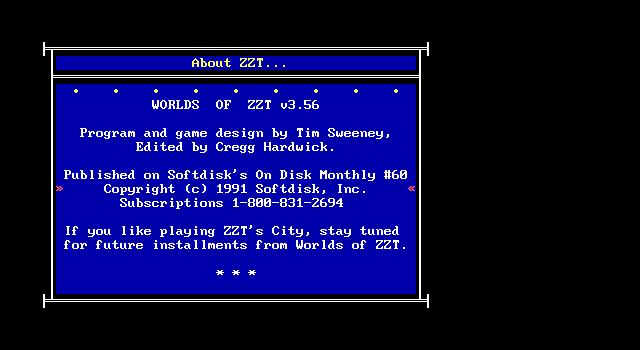 September has made for quite the exciting month thanks to an unexpected and quite remarkable discovery by Asie of a previously unknown alternate version of ZZT!
As it turns out, Tim Sweeney made a deal with Softdisk, a company that would put out monthly floppies containing games, tools, and whatever else they could cram on there to release a copy of ZZT through the service. Fast-forward to 2016 when Dosnostalgic uploads the disk to archive.org and nobody notices because nobody's looking.
Instead, the preserved disk sits quietly waiting for a good three years before Asie finds it and brings it to the attention of everybody on the Museum of ZZT Discord server. As is frequently the case when you find something nearly 30 years old and devoid of context, more questions about ZZT's earliest days are raised than answered. There's a lot to try and figure out, and plenty of old assumptions are thrown into question.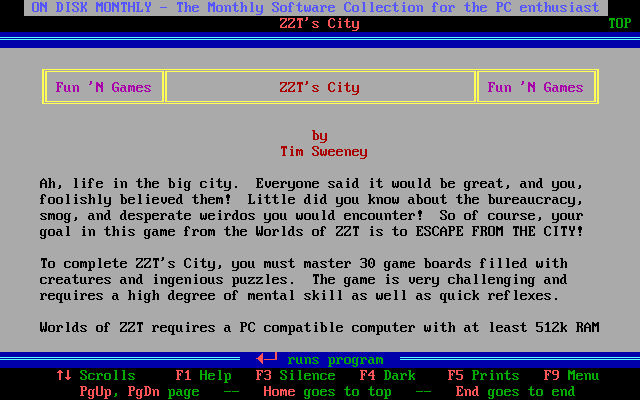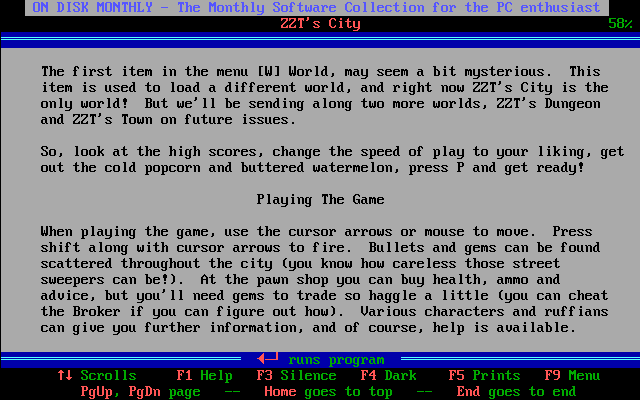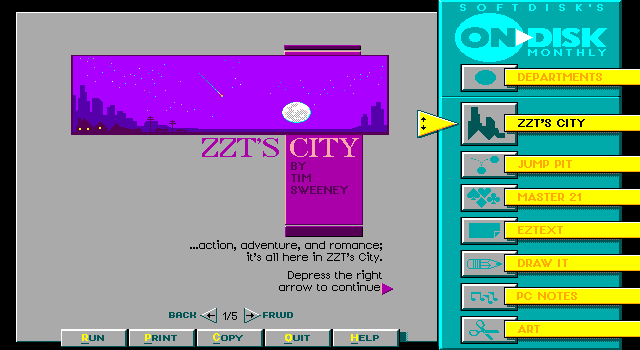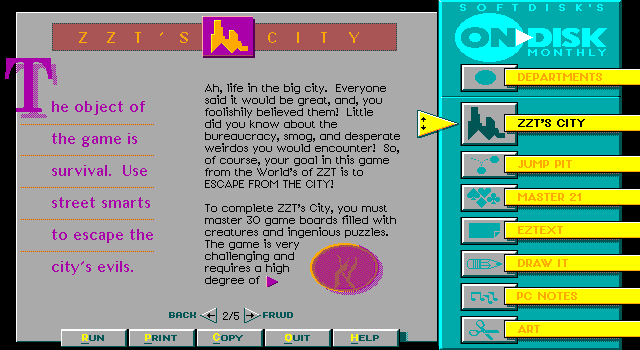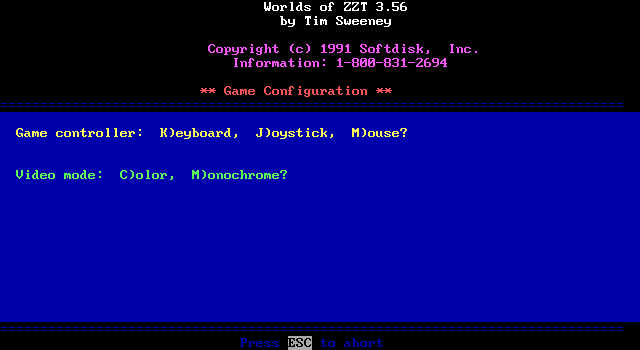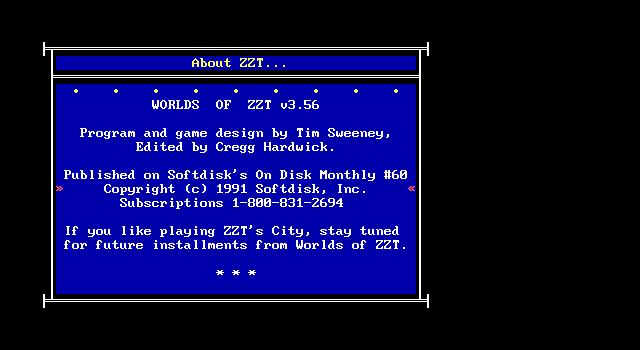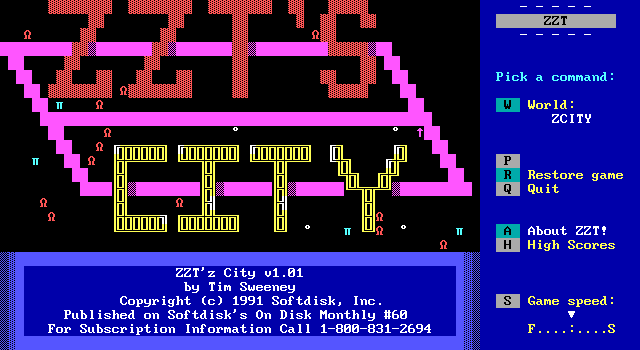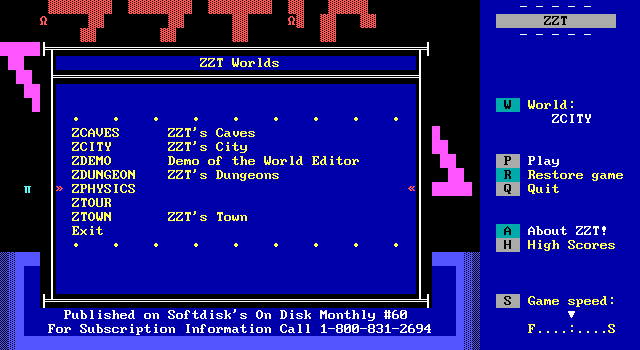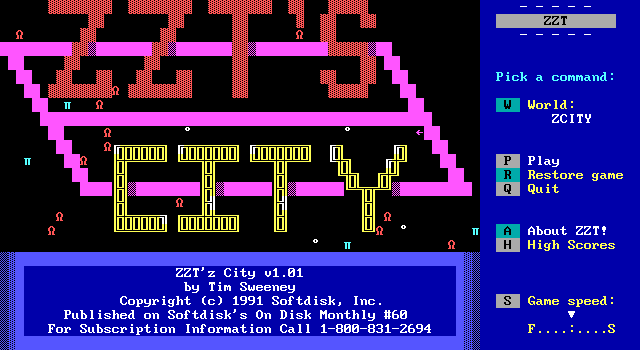 So what version is it? We can say with almost complete certainty that it's a variant on ZZT 3.0. The evidence is as follows:
It has ZZT 3.0's configuration format - ZZT 2.0 doesn't store your settings, ZZT 3.1 doesn't use a config file, and ZZT 3.2 also doesn't store the settings
It has a ZZT 3.0 style interface - ZZT 2.0's game configuration screen is entirely black and white. 3.0/3.1 use brown whereas Worlds of ZZT is using black and blue.
It requires ?+DEBUG before entering cheats - ZZT 3.2 removes the need for debug mode, and beginning with ZZT 3.1 the status bar will display free memory with debug mode enabled. Worlds of ZZT does neither.
The dates match up - It's tough to 100% trust dates on these old files, (the ZZT 3.0 the Museum hosts claims to be from 1990 after all), but Worlds says Oct. 1991 and ZZT 3.1 says Nov. 1991
Asie, GreaseMonkey, and Lancer-X helped hunt down anything unique to this version of the executable they could find, and... didn't really come up with anything else save for one exception: The ?ammo cheat gives 15 ammo instead of 5. That's all we got. (I, meanwhile, was lamenting having a day job and counting down every minute until I could look around myself.) So if you were expecting anything groundbreaking, I'm afraid you're going to leave disappointed, but hey, we still need to actually see how ZZT's City differs from City of ZZT.