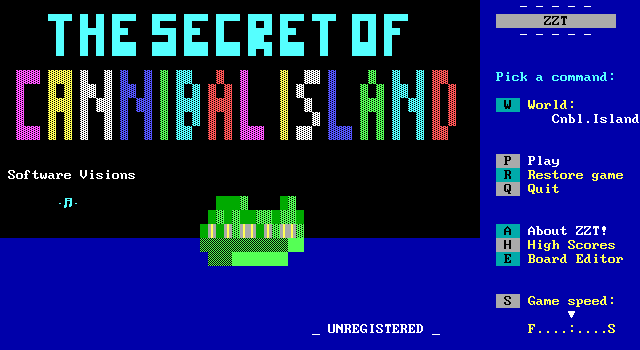 Today it's a return to the greats, with the so far overlooked Alexis Janson getting one of her games covered for the first time since BugTown. As far as ZZTers go, it's really difficult to argue for anyone other than Janson as being the single individual who made the most important contributions to ZZT (barring Sweeney for you know, making it). The big one, is of course the creation of Super Tool Kit, allowing ZZTers to vastly expand the engine's limited graphical capabilities and resulting in the creation of some rather stunning designs over the years that would just be impossible otherwise.
But while STK changed the scene from a technical standpoint, she also was a major influence on how ZZT games were made, pioneering the lengthy and overly flashy title screen cutscene as well as creating games known for their impressive levels of interactivity with Mission: Enigma and Code Red respectively.
But for now, we're moving on to a not quite as influential release, with her 1993 release The Secret of Cannibal Island, a classic styled ZZT adventure that shows considerable growth and gameplay development from the previously seen BugTown, while not yet reaching the heights of her later games.
(This a good time to bring up that Alexis Janson issued minor revisions to her games, usually to just add the "Software Visions" label. I'm playing the 1995 release, but the documentation indicates the date as 1993).
If BugTown was just a strange take on Town of ZZT, then Cannibal Island is Best of ZZT with some more of Janson's own originality and creative vision being apparent. It's no rehash, but there are definitely a few places where it's easy to mix the two games up in your mind. This seems to be a good midpoint, between something new and innovative and something more in the vein of the official worlds published by Epic.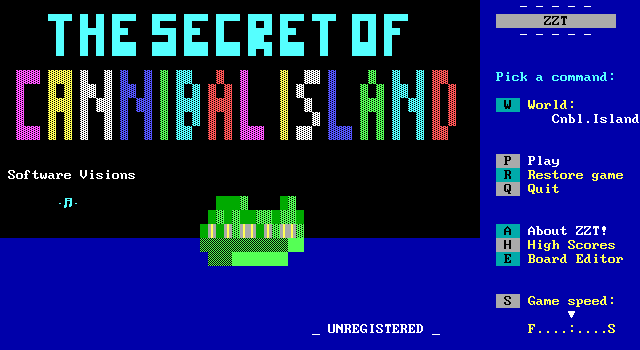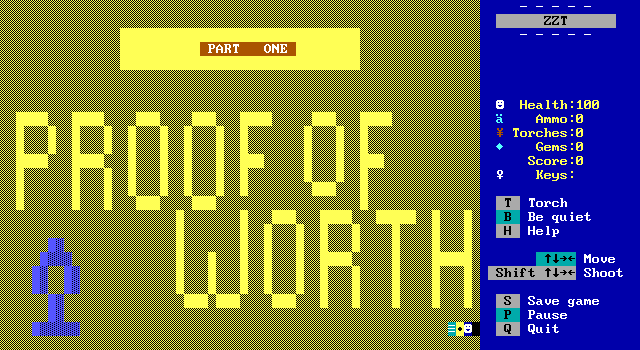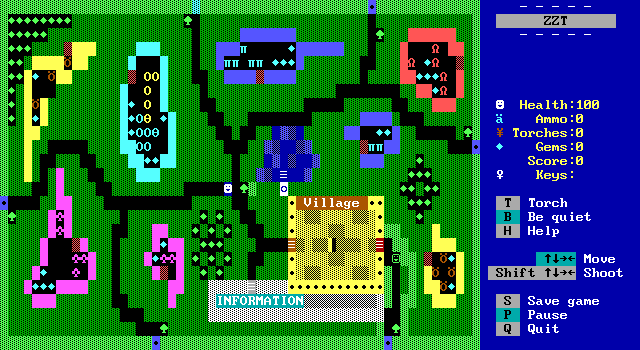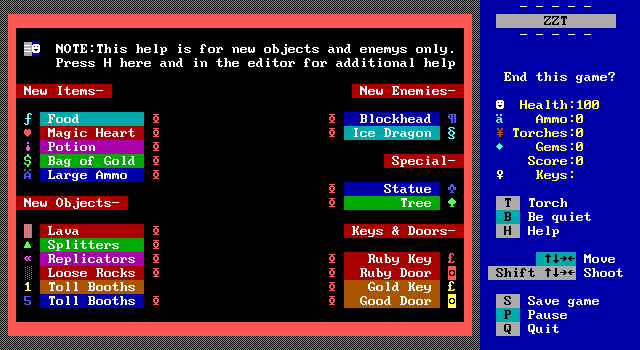 Interaction
• • • • • • • • •
Food
Food will restore 5 of your health
points.
Magic Hearts
Magic Hearts will restore 10 of your
health points.
Potions
Potions have many effects, good and
bad, depending upon the color of the
bottle, as follows-
Blue - Healing
Red - Poison
Yellow - Attack all enemys
Purple - Worms become Gems
Bags of Gold
Each Bag of Gold is worth 250 bonus
points. They do not give you any Gems.
Large Ammos
A Large Ammo is actually five regular
Ammos in one. That is, it's worth 25
Ammo units.
Boiling Lava
Boiling Lava blocks your path, like
water, although you cannot shoot over it.
Splitters
Splitters, when shot upon their tip,
will split that shot in two, and the two
new projectiles will continue in opposite
directions, perpendicular to the original
direction.
Splitters are usually seen with
Rerouters and Spinning Guns.
Replicators
Replicators are similar to
Duplicators, except a Duplicator copies
an image every so often, but a Replicator
only copys when you or an enemy shoots
it from any angle.
Loose Rocks
Loose Rocks are a tougher version of
breakable walls. The only way to destroy
them is for Blockheads (see enemies) to
run into them.
Toll Booths
Toll Booths cost you a specific
number of gems to go through. There are
two flavors- Yellow and Blue.
Yellow Toll Booths, symbolized by a
`1`, cost 10 gems to pass.
Blue Toll Booths, symbolized by a
`5`, cost 50 gems to pass.
Blockhead
The Blockhead will run away at all
costs. Don't chase it too closely, for if
it attacks you, you lose 25 health points!
If the Blockhead runs into Loose Rock
it will destroy it and itself. The only
other way of killing them is with a bomb.
Ice Dragon
The Ice Dragon has something you
might need...
Statue
Retrieve this item for a reward...
Tree
Most trees have signs nailded to
them, to help you decide where to go.
Ruby Key
These are special keys. Unlike
regular keys, you can hold many of these
at once. They will not show up on your
inventory, though.
Ruby Door
These are opened with Ruby Keys.
Each Ruby Key opens one and only one Ruby
Door
Gold Key
This is a special key. There is only
one in the entire game.
Gold Door
These can only be opened with the
Gold Key, but one key can open many doors.
• • • • • • • • •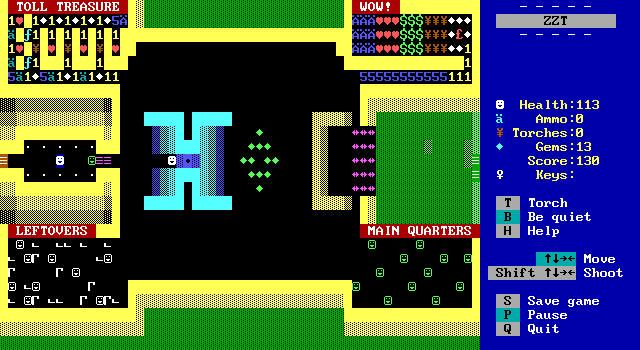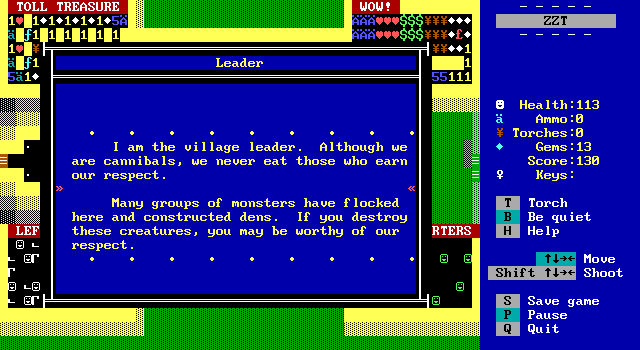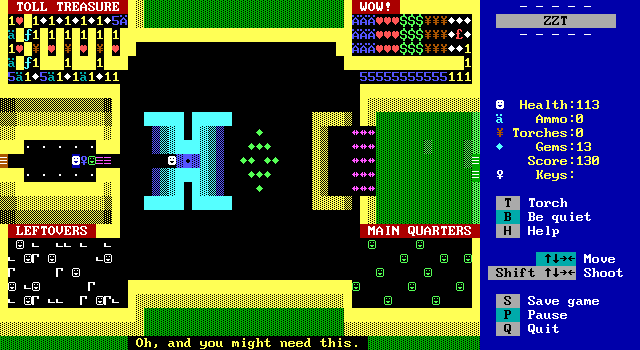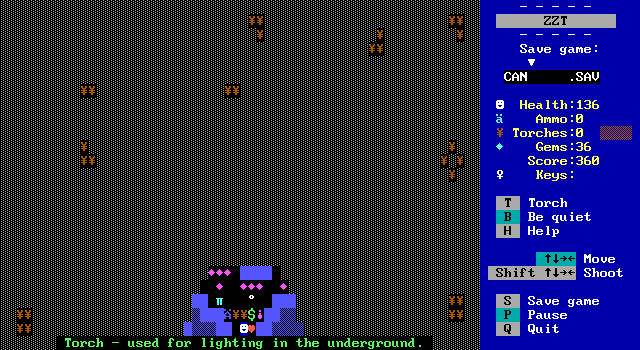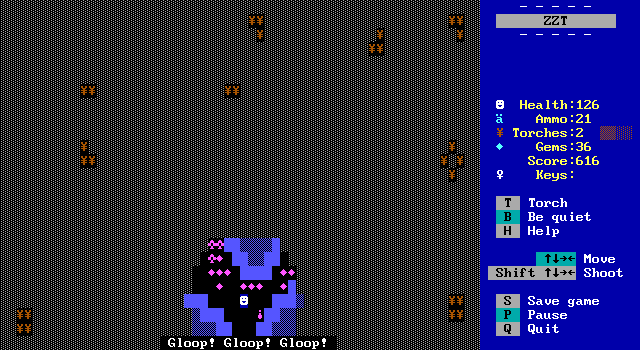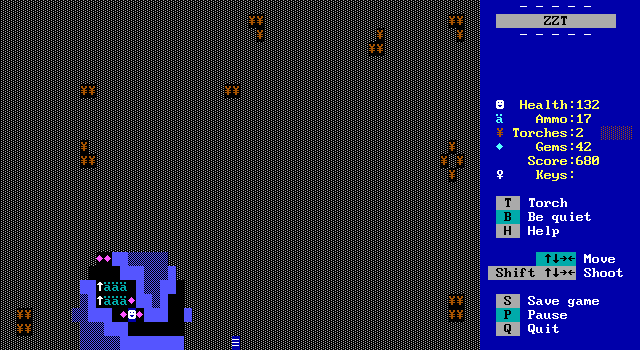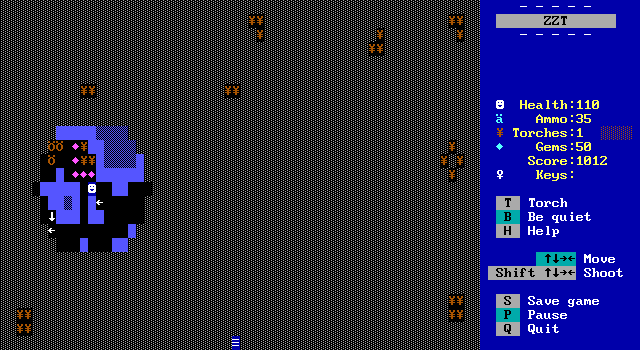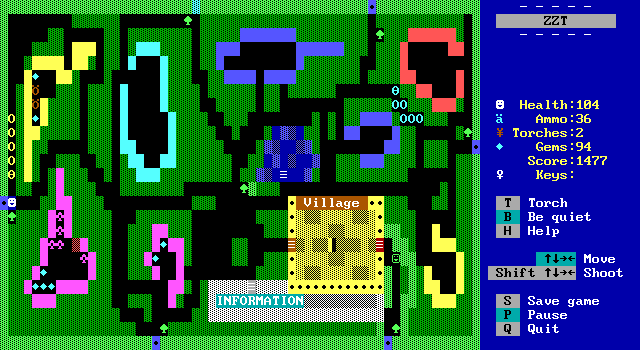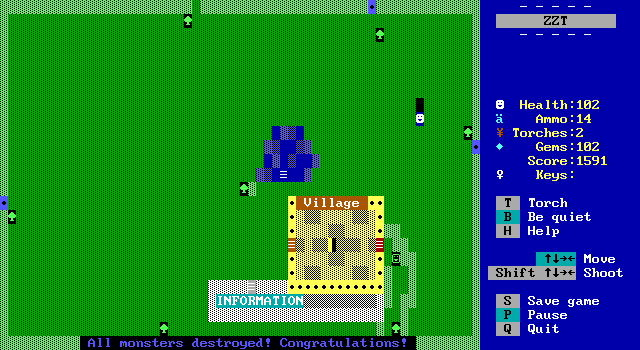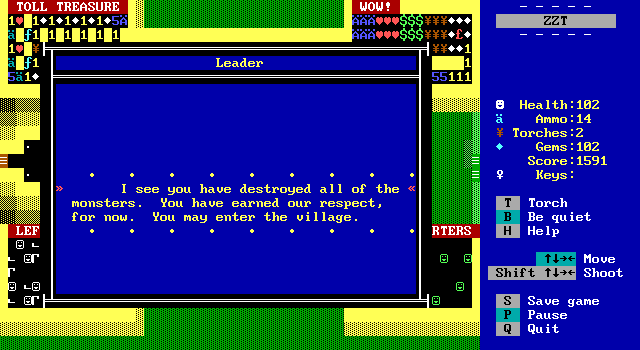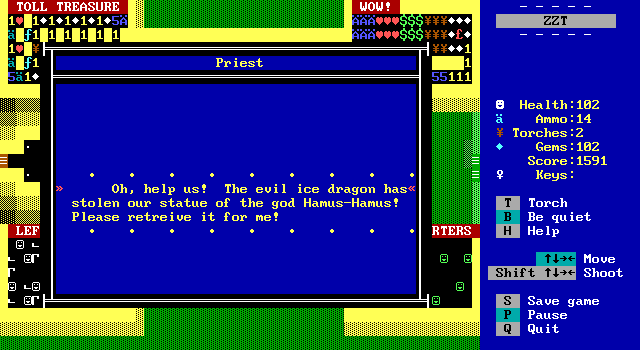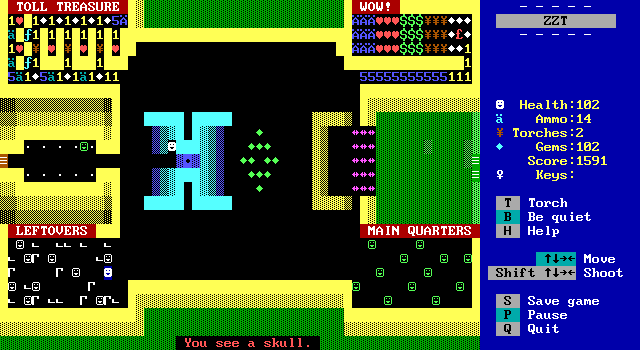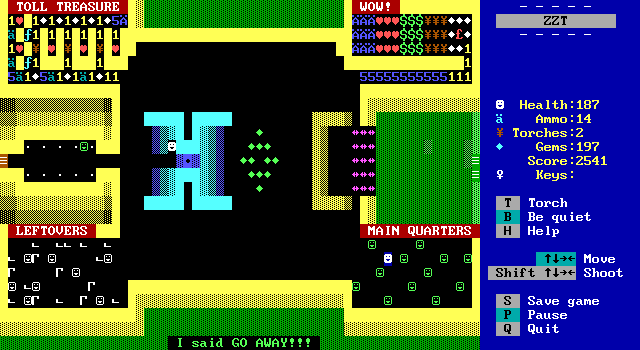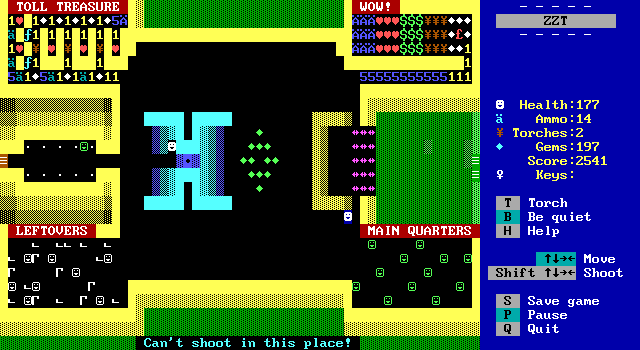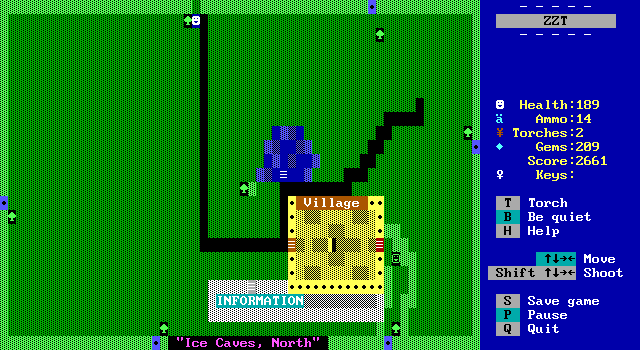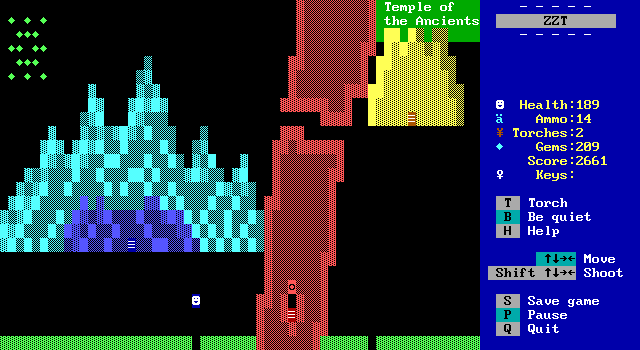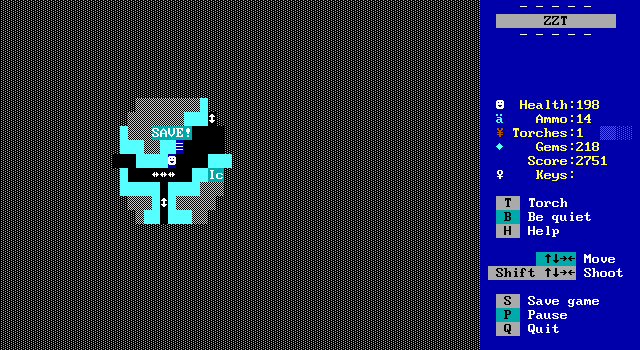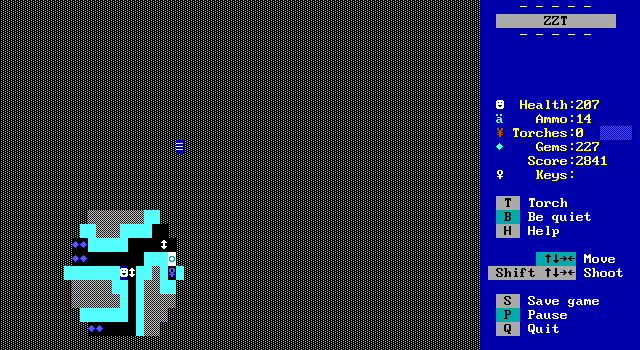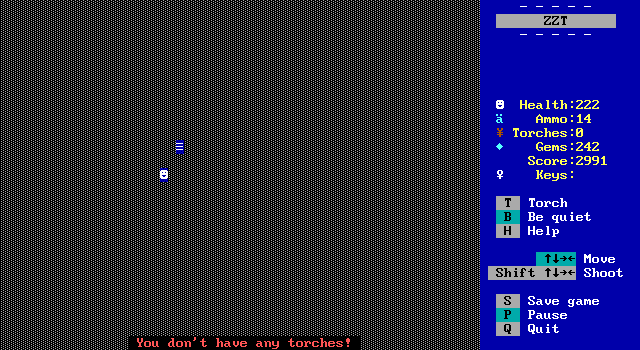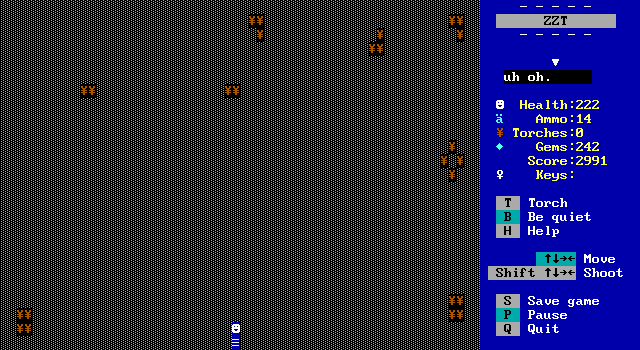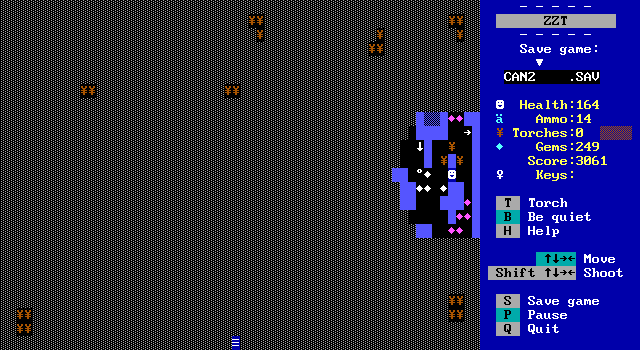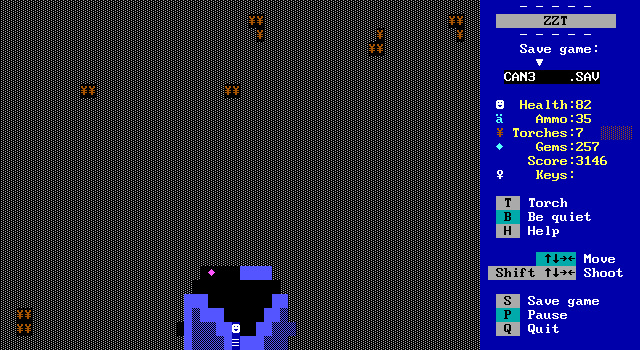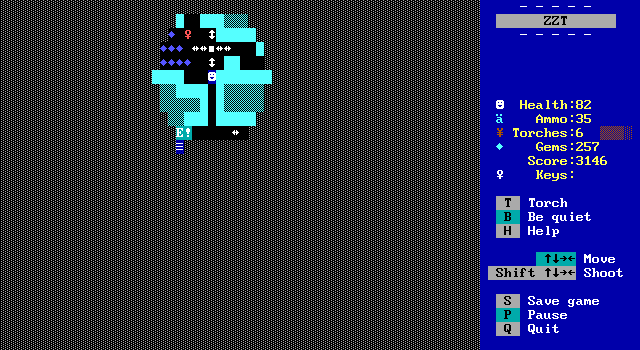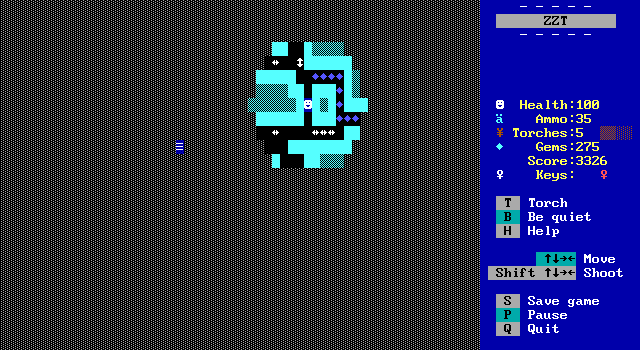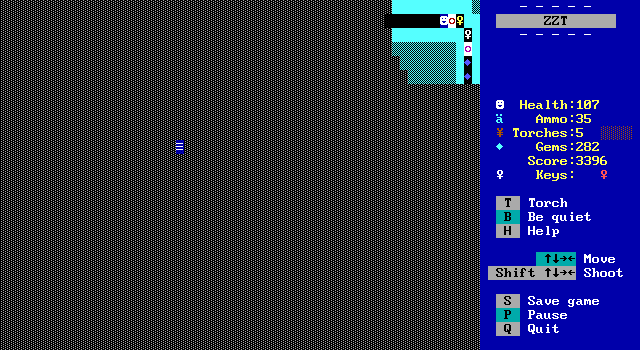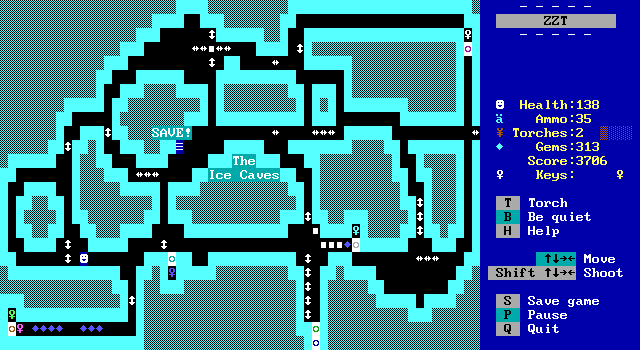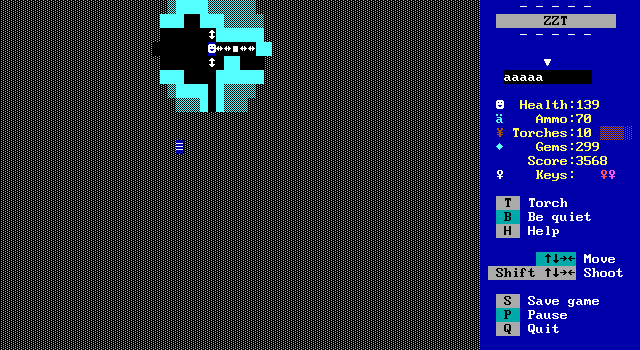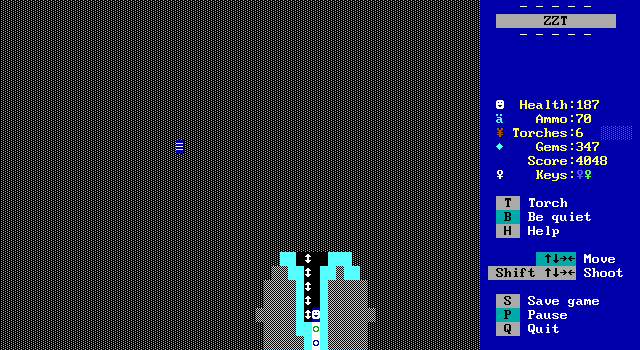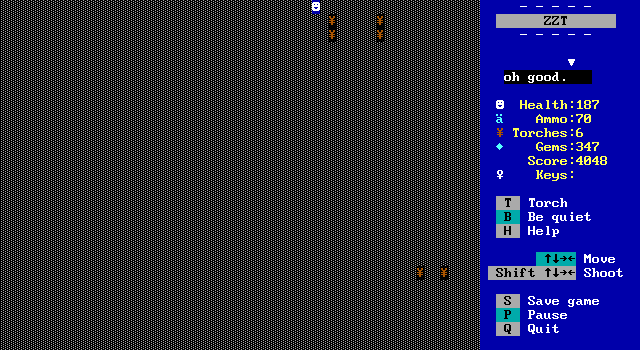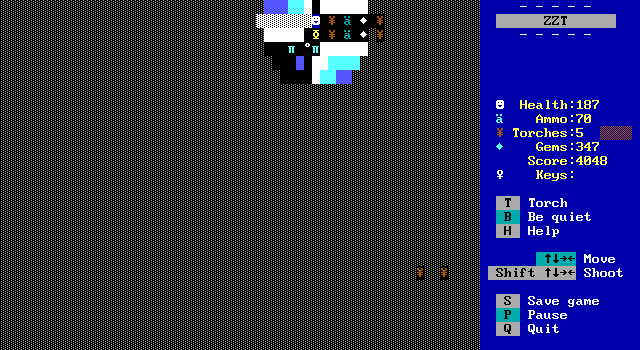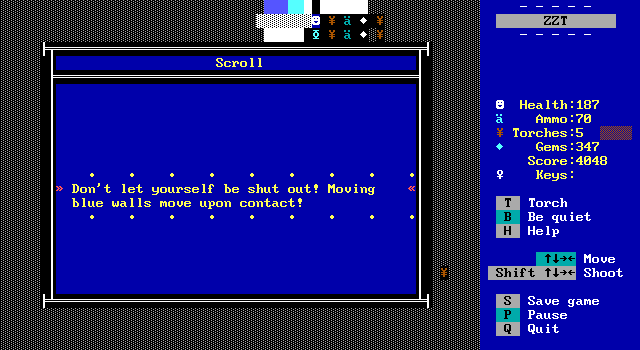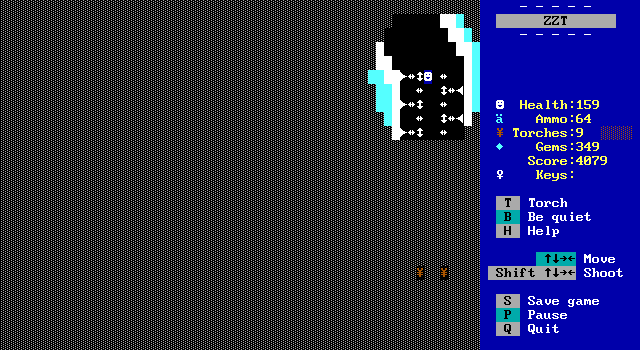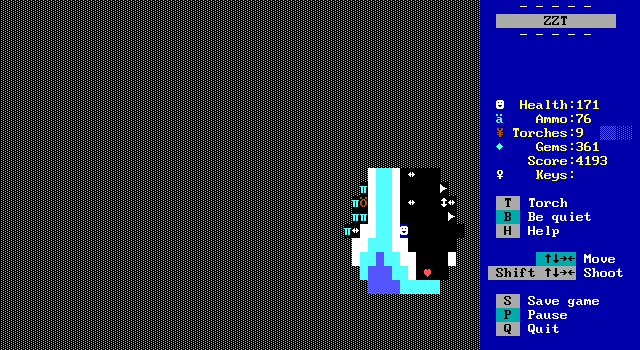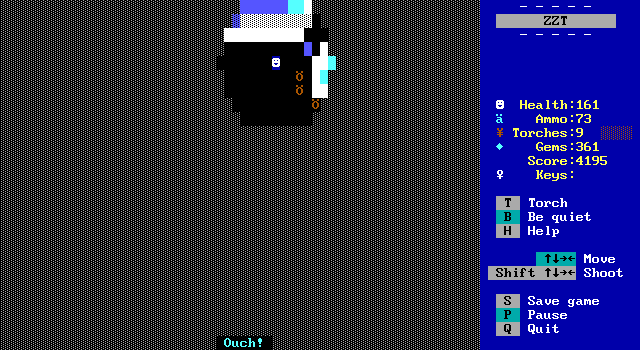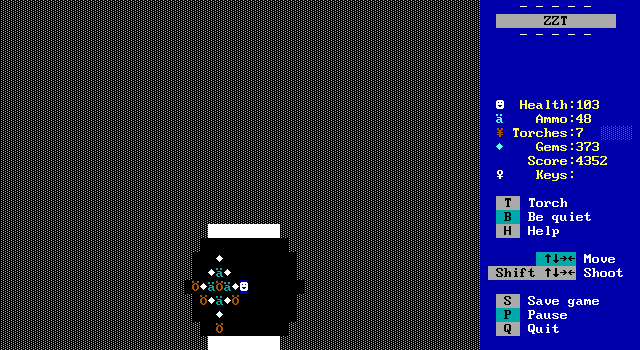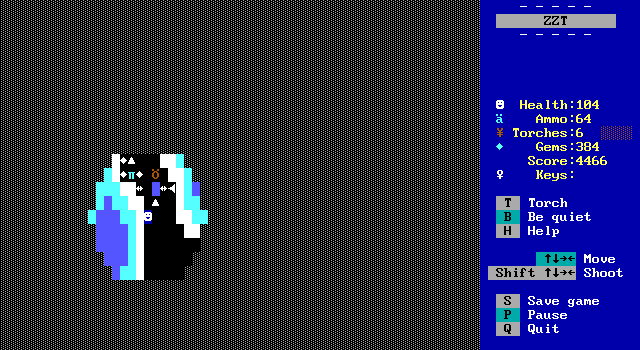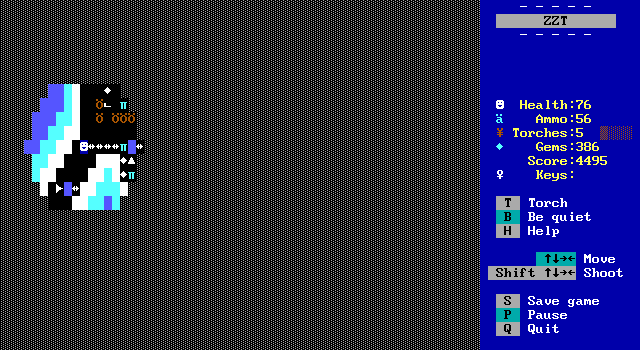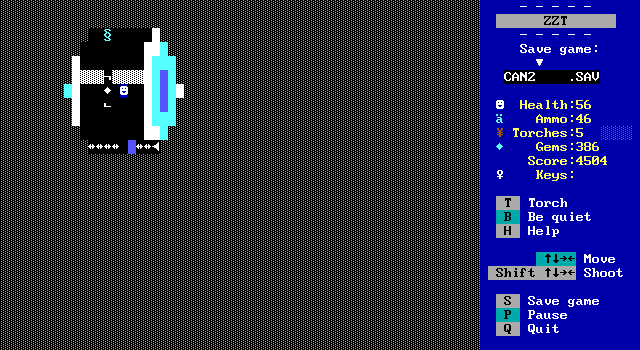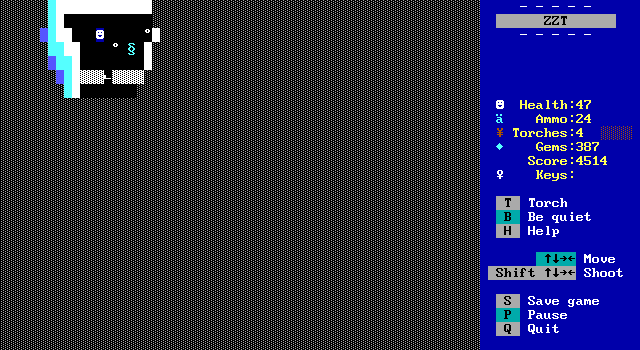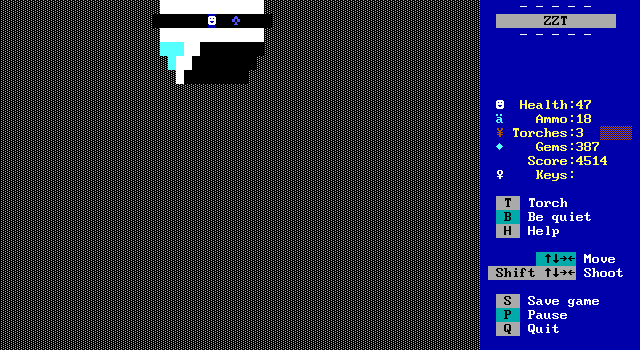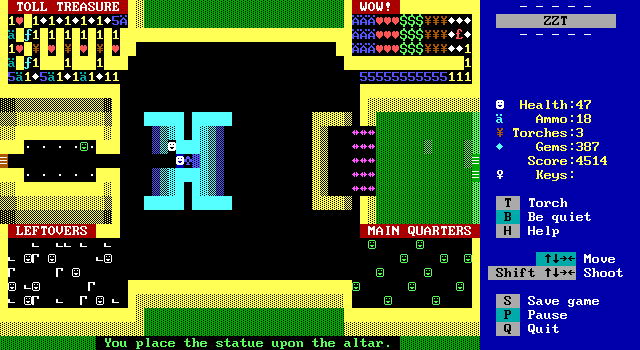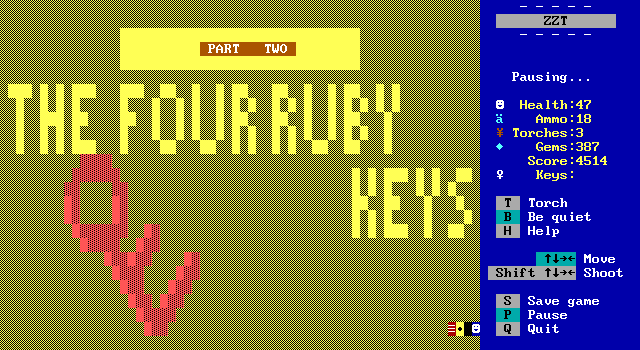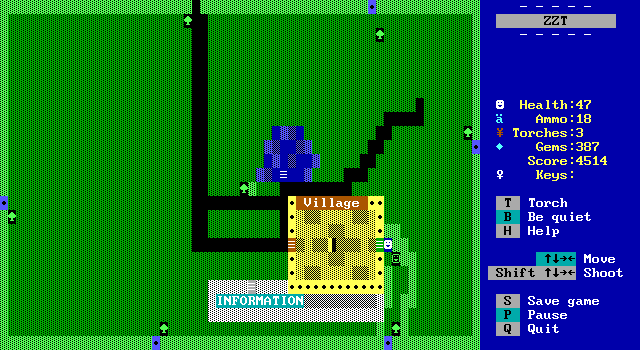 Cannibal
• • • • • • • • •
I know you wish to escape from this
island. The other cannibals only wish you
for dinner.
There is one way off. Hidden beneath
the earth there is a secret ship. The
entrance is deep within a fortress. To
reach this ship, though, you will need
four ruby keys. The village kept one, and
hid the others in different places on the
island.
To go deeper into the forest, you
will require this key. It will open any
and all blue forest doors. Good Luck!
• • • • • • • • •