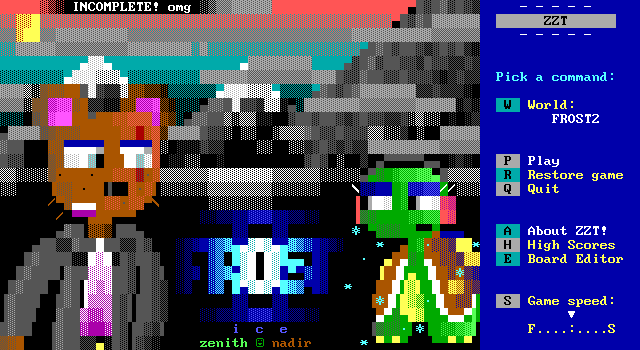 Sometimes I feel like my biases in personal taste and familiarity with ZZT worlds is a little too apparent. I keep gravitating towards companies like Interactive Fantasies and names like Commodore and Zenith Nadir. Well too bad because Frost 2: Ice may be another Nadir game, but it's got so much to talk about both within the game itself and what surrounded its release.
Just over a year ago I played through Frost 1; Power, and while there's honestly not a ton of connections between Power and Ice, it certainly doesn't hurt to be familiar with it. Nadir also covered the first half of the events of Power in a very cross hatched webcomic which you can also check out if you're looking for a refresher.
But to sum up the first game in a single paragraph: Penny is a fox on a planet full of anthropomorphic animals. She lives in a technology focused nation which has outlawed magic. She gets in a fight with a girl after school and unintentionally obliterates her with some magic that she neither wants nor knows how to use. The penalty is exile and she's kicked out to an adjacent country and has to set off and start a new life. On her travels she meets a skunk named Henna, fights some zombies, and she and Henna travel off together.
We've seen a lot of ZZT worlds that are just part 1 out there without a single sequel being released. There are countless grand adventures that stop on cliffhangers just after their first act, and Frost 2 was very nearly one more game for the list of unfinished stories. As we'll see, the story of the game's eventual release is one worth telling, and it's darn fortunate that Ice wasn't lost to time. The game itself is a lot of fun to play, features some more of Nadir's best art, and also a soundtrack by MadTom that I personally feel contains some of the best ZZT music ever written.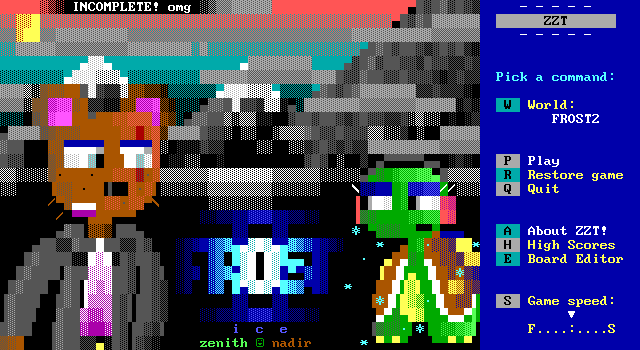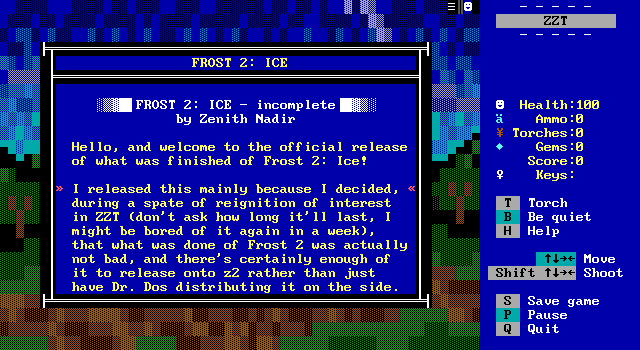 Back in early 2004 the ZZT community, being broke teenagers and early 20-somethings, were big fans of a peer-to-peer file sharing program called Soulseek. What made Soulseek different from other peer-to-peer programs of the era was that rather than just letting users search for files and download them from users that had them, it had the ability to browse all the files a user was sharing. The idea was that if a user had that song you wanted to pirate, they probably had other songs you'd like as well.
Since you could browse anything a user shared, the more you hosted the more "respected" you were. You'd run into the odd person just sharing their entire hard drive (in case you wanted to get some cool DLLs from C:\Windows\System32 or whatever), and garbage in general to both inflate the numbers and also cover the unlikely scenario that you would run into somebody who wanted a copy of Strong Bad Sings and also the registered version of Quake 1.
Anyway, you can probably see where this is going. Nadir made his entire system shared. This included his ZZT folder obviously, which contained an abandoned work-in-progress copy of Frost 2: Ice. A young me noticed this, and immediately downloaded it. I distinctly remember downloading some random music with it as well to make it less likely that Nadir would notice it in his list of files people recently downloaded from him.
Information, wanting to be free and all, meant that it wasn't long after playing it myself that I began hosting a file called NOTFROST2.ZIP on some hosting and privately sharing the link with folks who might be interested.
Y'all, in 2004, a ZZT game got leaked.
I don't recall being particularly sneaky about it and Nadir quickly found out (I almost certainly just told him "haha I have Frost 2 now"). He was not upset at least!
(For the curious, there wasn't anything else notable there except for a collection of artwork which was also later released as Ownage Triangle
Anyway, I think we can get back to the game itself now.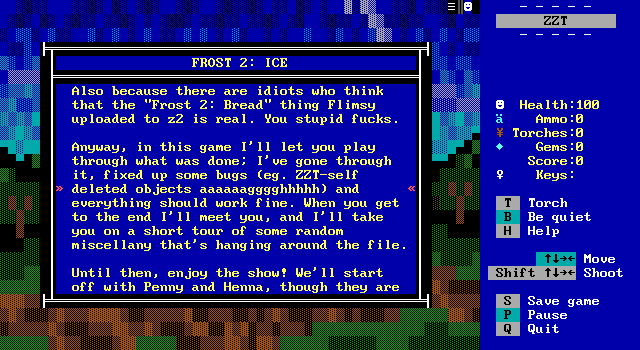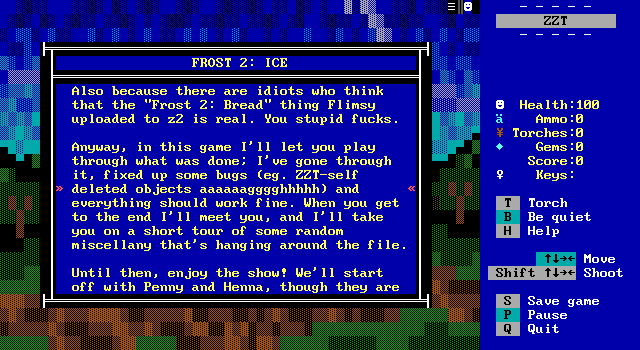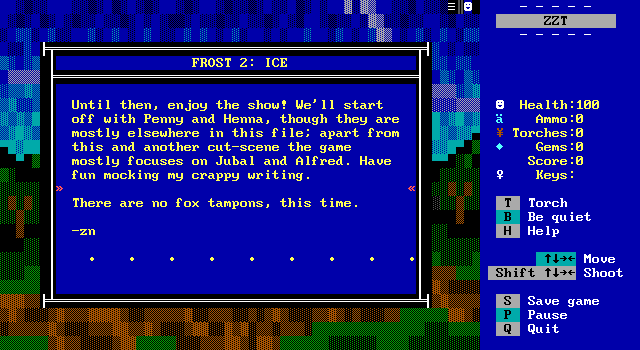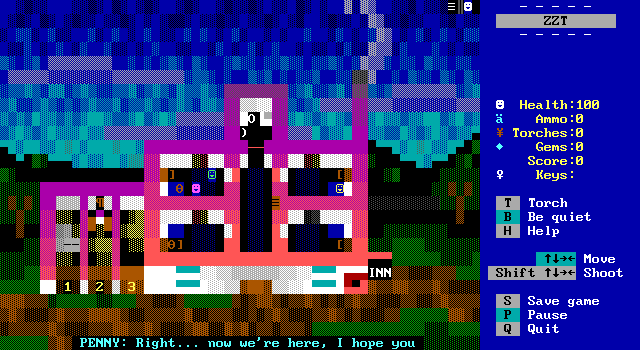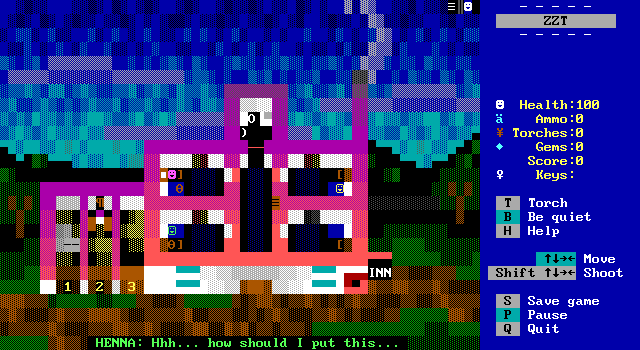 Henna
• • • • • • • • •
Dear Dad, HENNA SULLRUNE
30/4/878
Henna here. I'm dropping you a line
as I've some pretty important things to
tell you. Things you'll not like at all,
to boot. First off, you're probably
wondering about the lack of correspondence
from Silver or myself from the swamp.
There's a story in that; in short, you'll
not believe this, but the dead rose from
the marshes and tried to kill us. And
partly succeeded. Dad, Silver's dead,
however improbable the cause of death may
sound. I'm not going into details because
it'll only upset you. I know it upset me,
but I try not to think about it too much
because, as you say, there's no undoing
things like that once they've happened and
there's no point.
I've since fled the swamp, and I
currently sit at a desk in room above a
small country pub as I write this. There's
no electricity, which I'm used to- as you
know, Vasqueth is pretty backwater, real
hick country. In honesty, I appreciate the
change of scenery- not that I'd willingly
exchange it for a life, but you have to
take your opportunities when you find
them.
Speaking of which, I'm not alone- as
well as bringing along Stumpy, I've also
acquired a travelling partner, a girl
called Penny. She's a fox from Gian, the
high-tech country a way north from here?
She's an exile from that country on
account of having killed someone, but
she's really nice. We met in less than
sterling consequences in the swamp just
after Silver was killed. Having spent her
whole life in Gian, she's amazed at how
comparatively primitive life is out here
without widgets and doohickeys and
whatever the hell they have over there.
But then, so was I when I first came here,
so it's hardly surprising!
I think she appreciates my company, and
I can't blame her- being made homeless at
such short notice must be terrible for
her. I came along with her about a week
ago now- when we met, she was making her
way to Alsace, so we've spent the last
few days going west. We had to pass over
the Gi mountains, which isn't as bad as it
sounds. We've had a few run-ins with
bandits and the like, but you'll be
pleased to know that Silver's taught me
well, and Penny's pin-accurate with a
sword. We've come off richer in several
encounters.
She keeps calling me "Melissa".
Anyway, it's been a long day. I shall
post this in the morning.
With love, Henna.
• • • • • • • • •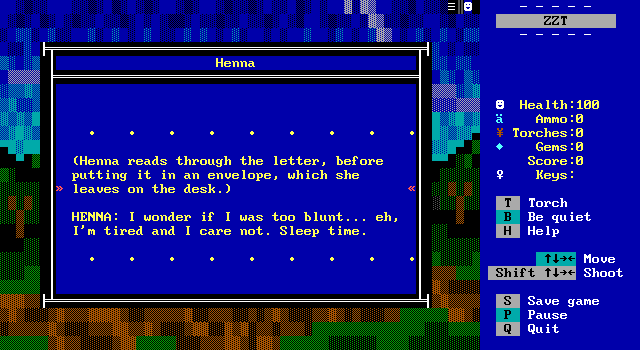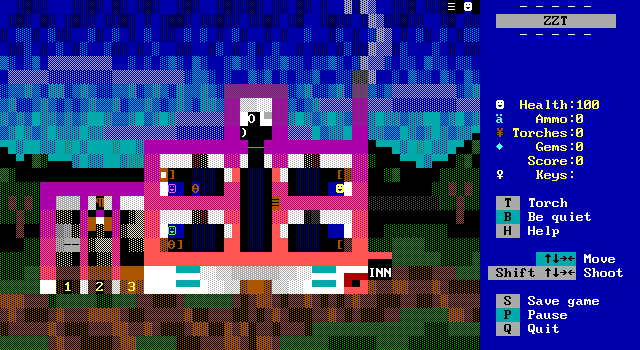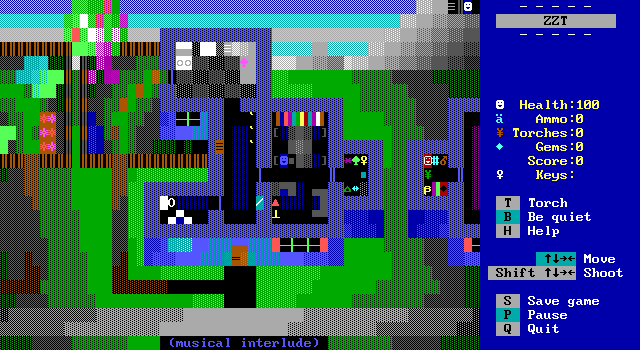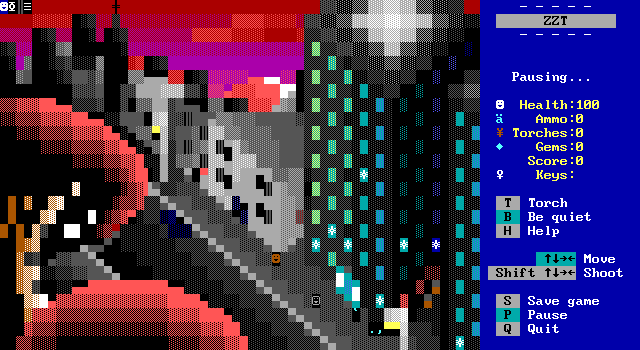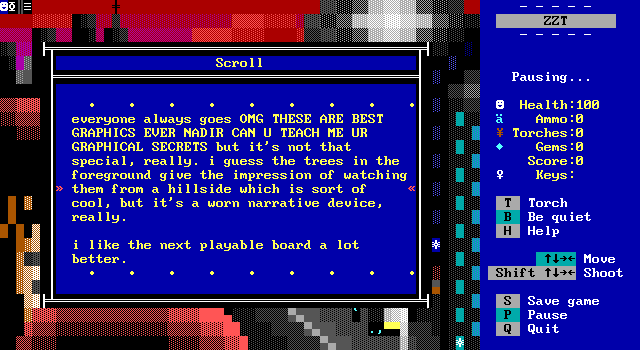 only the tough and the streetwise survive
• • • • • • • • •
-─-─
In the shadows between the grand spires
and buildings of Soulforge, Awtes, all is
not well. Gang activity and crime is at an
all-time high, with the crime lord Mammoth
at the helm of the most powerful
protection racketeering outfit, Berzerkaz.
Authorities have thus far failed to end
the business, or apprehend Mammoth.
When you're a lowly street urchin,
between the buildings is where you live,
and usually die.
Jubal Hardcastle, a small-time thief, is
about to find out just what is going down
in the 'hood...
─-─-
░▒▓█▌Statistics▐█▓▒░
Name; Jubal Hardcastle
Gender; m
Species; Hamster
DOB; 27/9/863 PA
Age as of 13/7/879 PA; 15
Blood Type; O
Location; Outside Pizza Go!, Avatarn
Street, Soulforge, Awtes, Nort; 1:34am*
(* - It's light because we're in the far
north.)
─-─-
• • • • • • • • •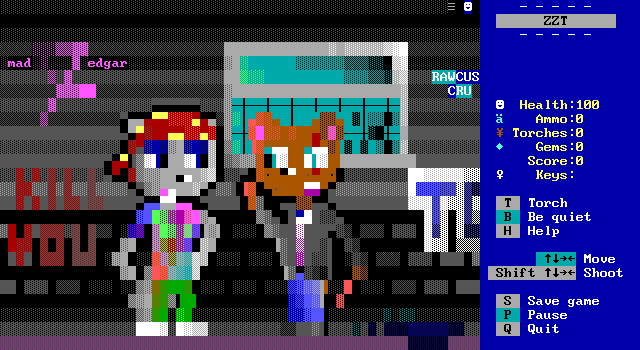 breaking your face
• • • • • • • • •
ALFRED: Hang on, hang on. I need tools if
I'm to do all this stuff you want. Did you
think to bring any, poindexter?
JUBAL: ...Damnit. You've a good point
there, Alf. Uh... I'm sure we can pick
some stuff up once we're inside... take
this army knife for now, though. Those are
always good.
ALFRED: Fair enough, man. If it's all the
same to you, though, I'll let you go
ahead.
JUBAL: Anyway, I found this window. It's
reinforced, but it's been broken. I'll be
able to get in, with the aid of something
heavy...
...by the way, when you said I was the
"smartest thief I know", how many DO you
know, man?
ALFRED: ... quit bein' so pedantic and get
us inside.
• • • • • • • • •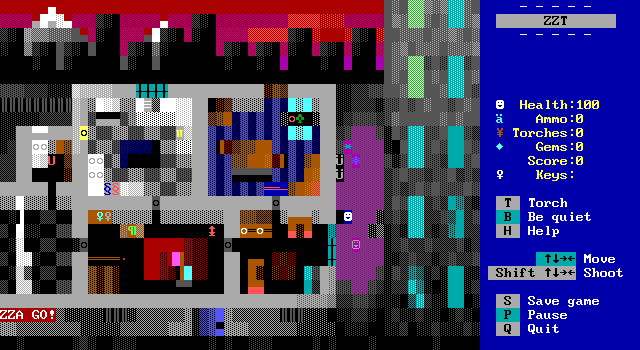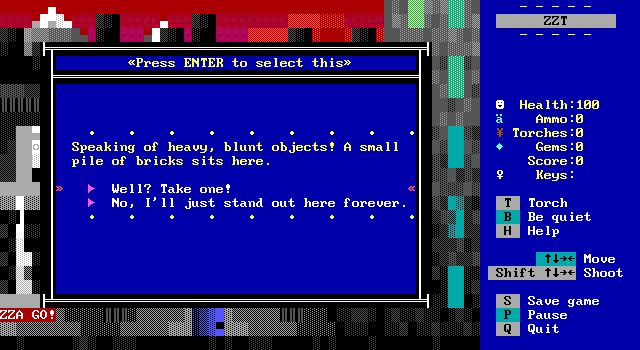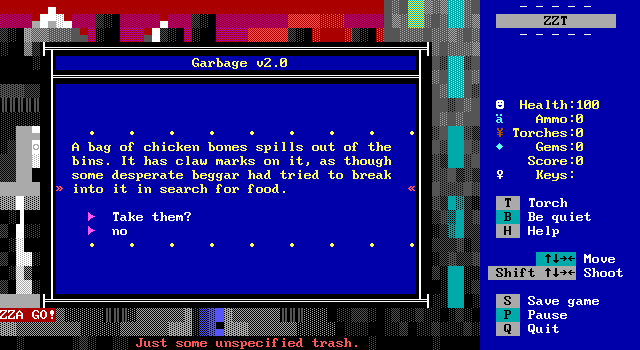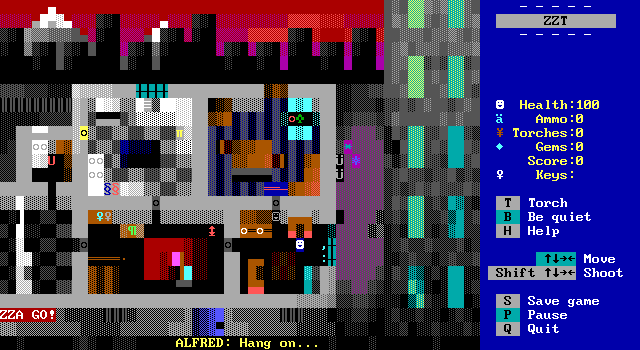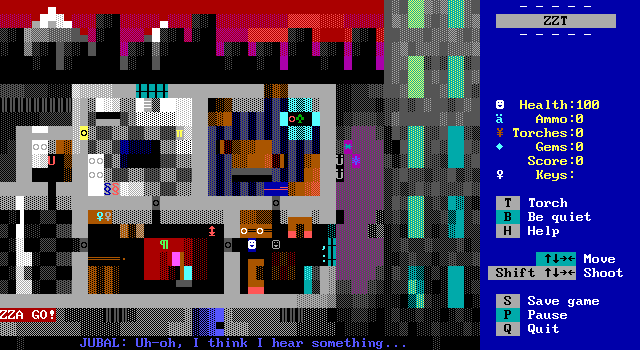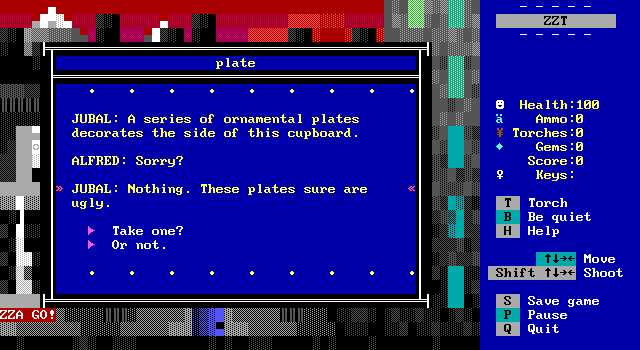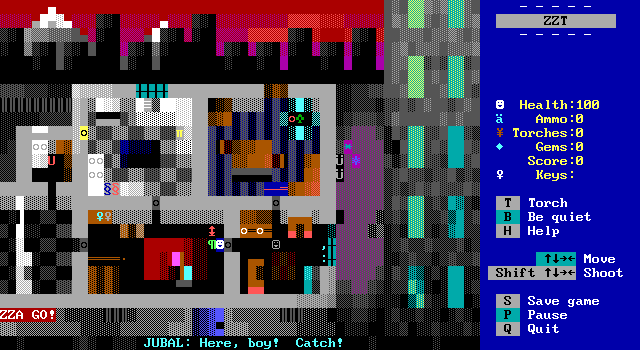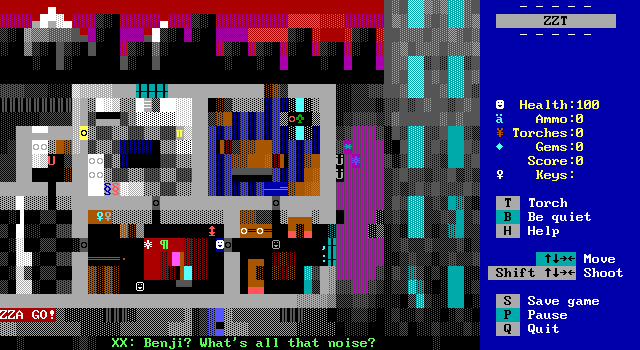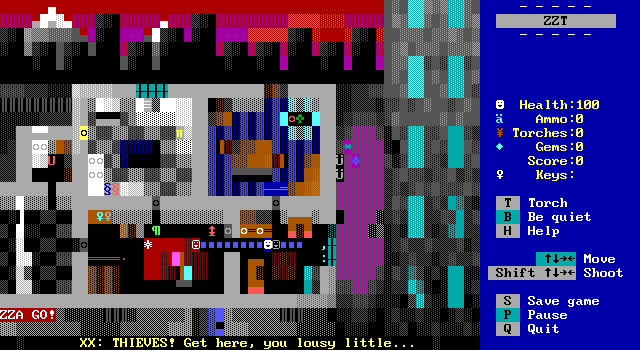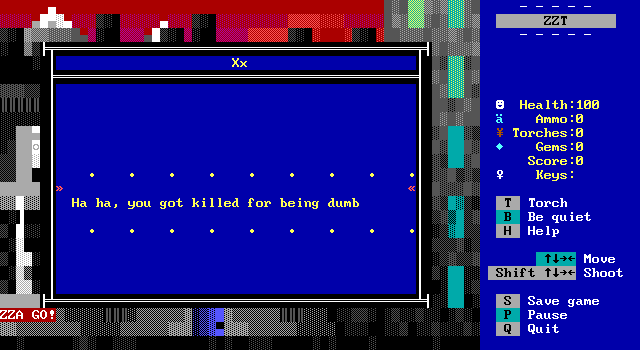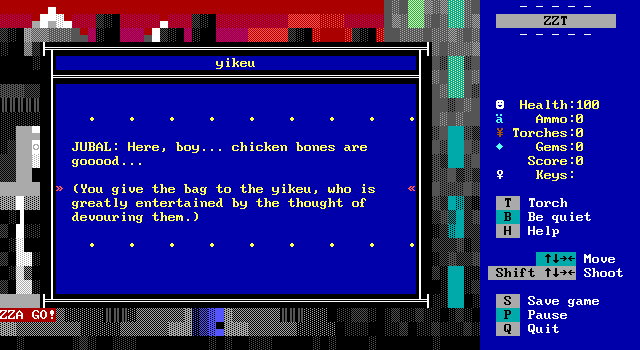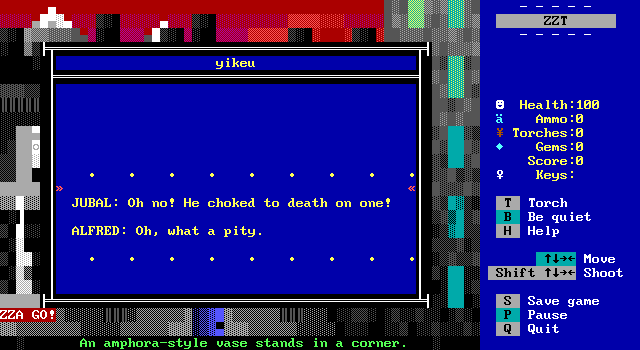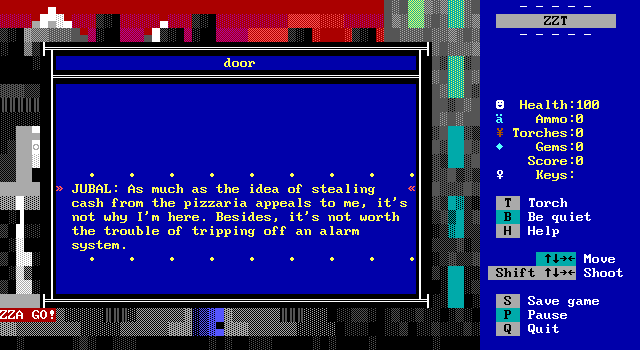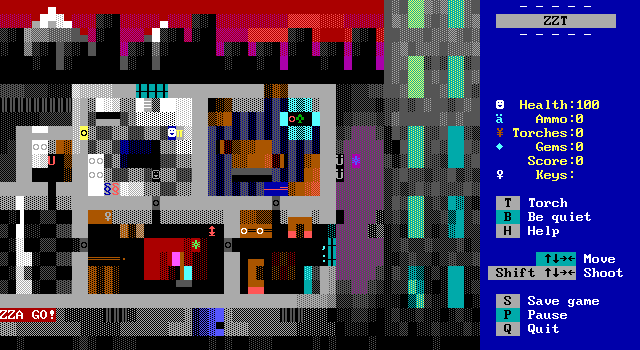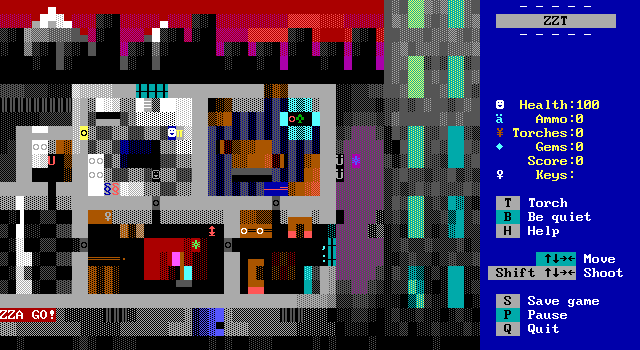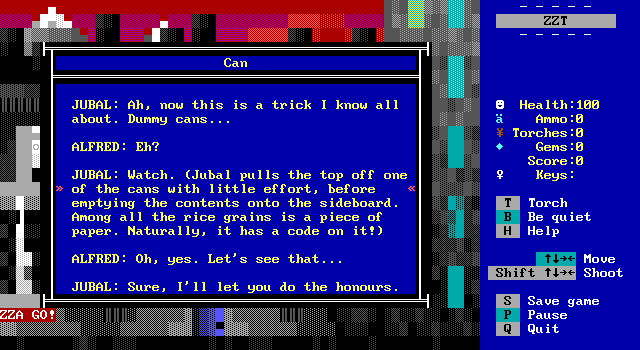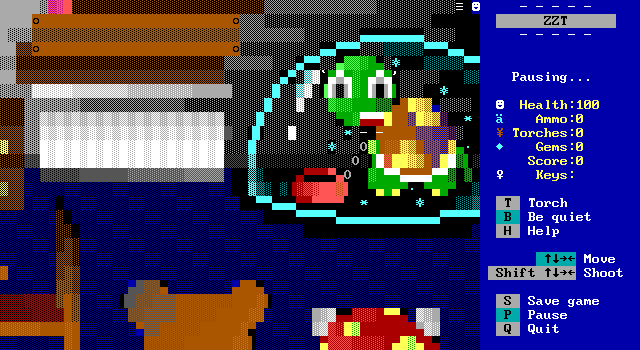 i'll see you on the other side
• • • • • • • • •
With the laser lowered, Jubal and Alfred
make their way into the dining room of the
house. They are shocked to find the room
illuminated from one corner by a faintly
glowing forcefield, inside which is
trapped a turtle with a chain around its
neck, with no amenities other than an
empty food bowl.
JUBAL: Oh, shit... and that yikeu was so
damn spoilt lookin' too...
ALFRED: Jube, what're you... oh, no...
TURTLE: ...Is that Jubal? You've come to
save me! I knew you'd come! I'm Martina,
you came to save me! SAVE ME ALREADY
JUBAL: HOLY SHIT IT SPOKE
ALFRED: ...a talking turtle. That's
cert'nly new.
MARTINA: Look, I've no time to explain,
just get me the hell out of here!!
ALFRED: If you insist! Uh, how?
MARTINA: I need you to break the spell, it
can only be broken outside the perimeter
of the field... you know magic?
JUBAL AND ALFRED: Nope!
MARTINA: Great... right, I'll need you to
repeat some incantations after me in that
case.
JUBAL: Well, I guess I shouldn't be
surprised... I mean, the set up itself
was royally weird... what with the message
in the misdelivered pizza and all...
alright, hold tight. We'll free ya. Fire
away.
• • • • • • • • •