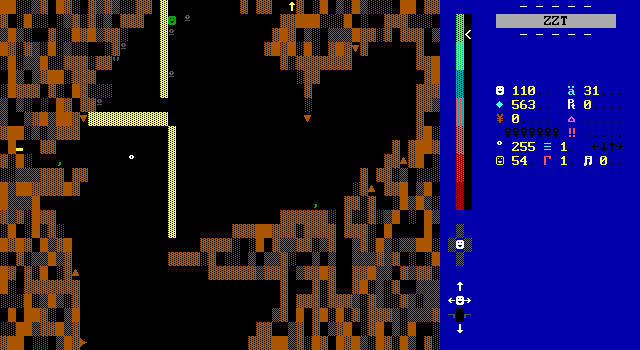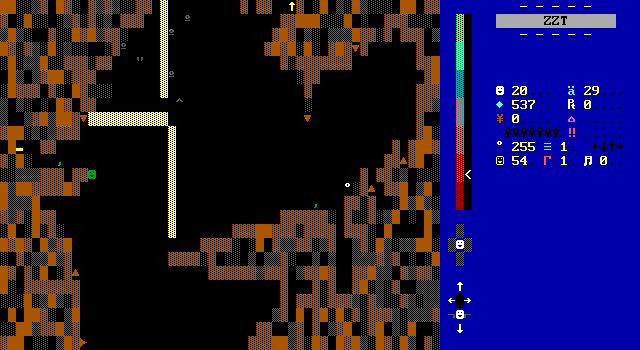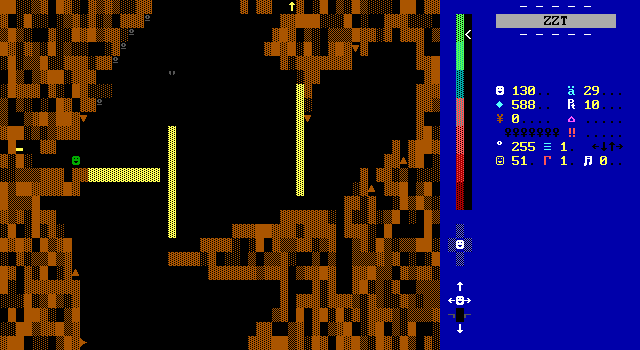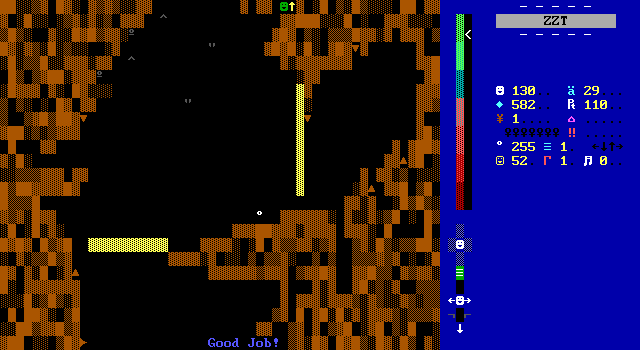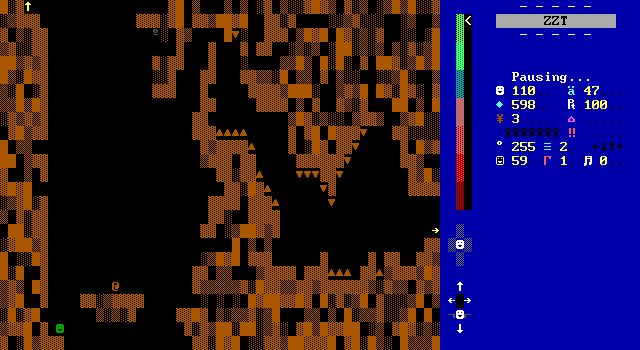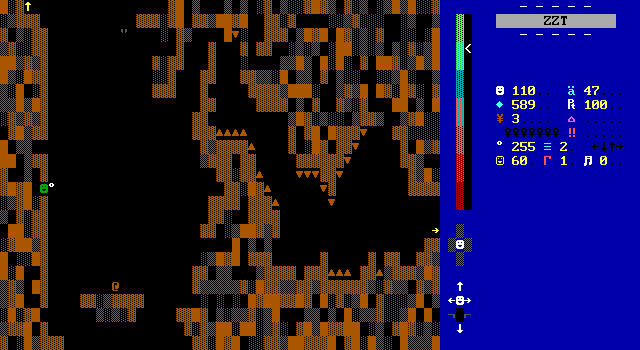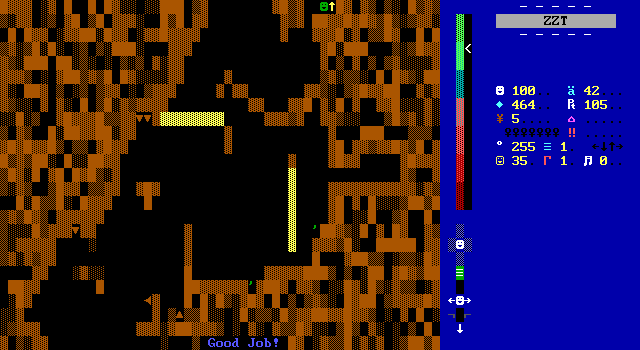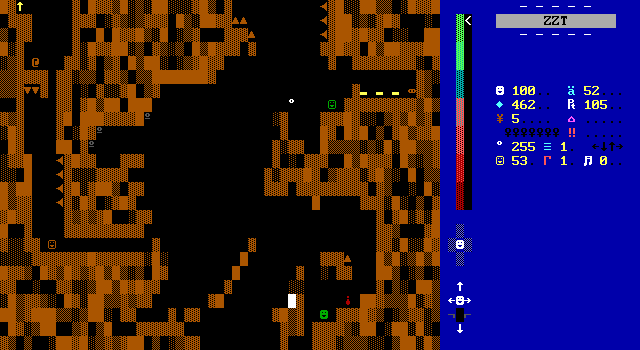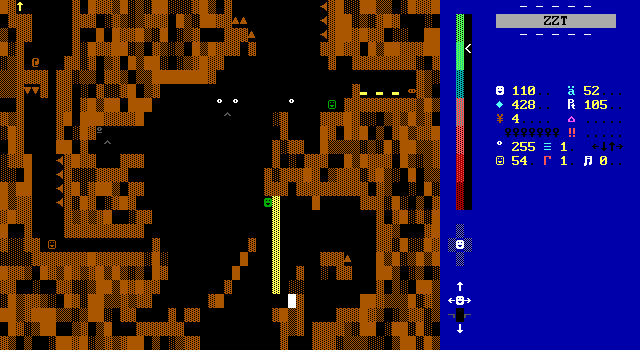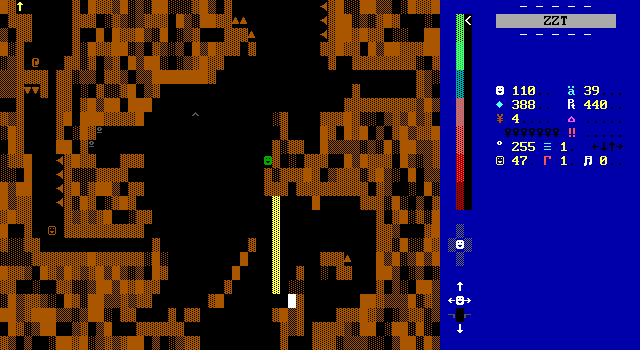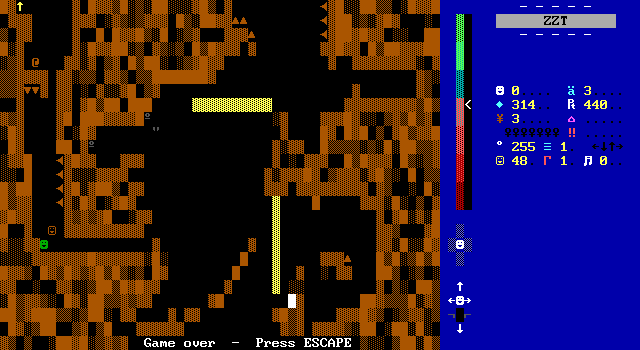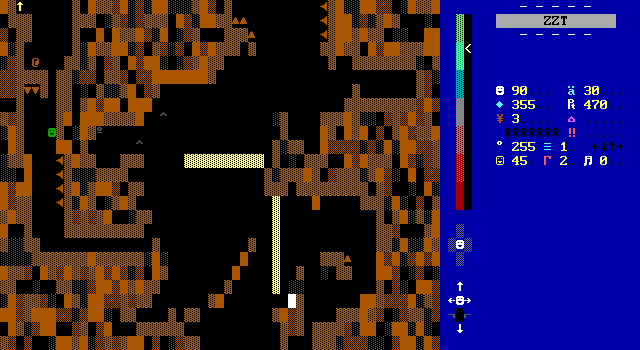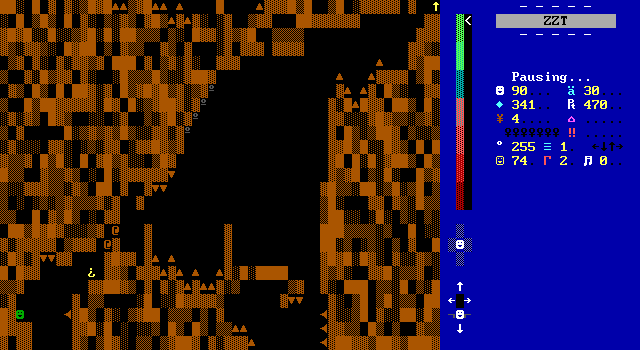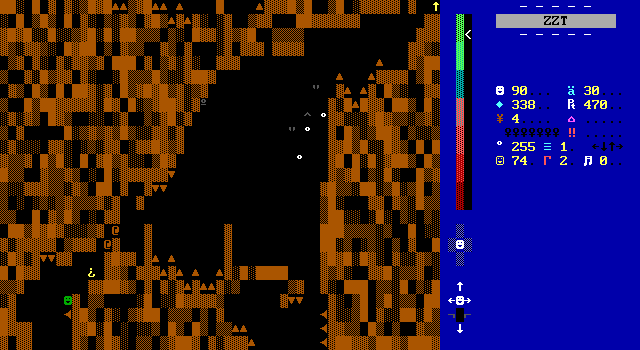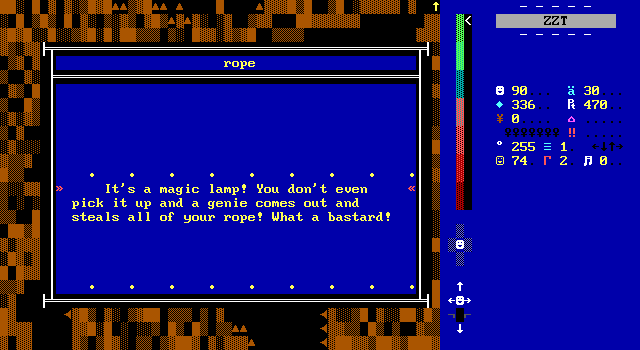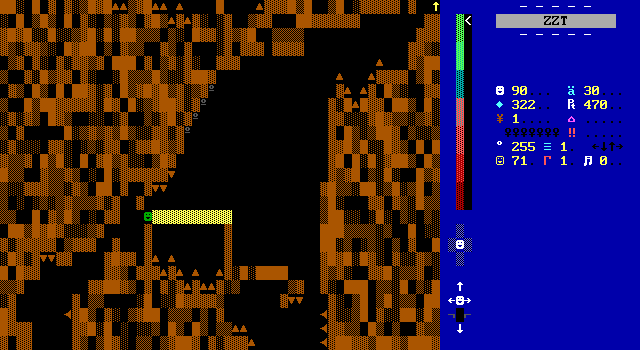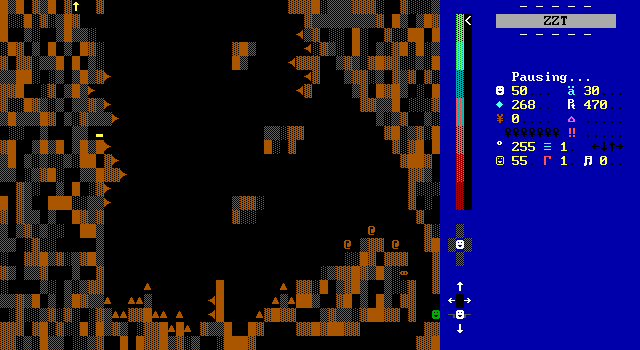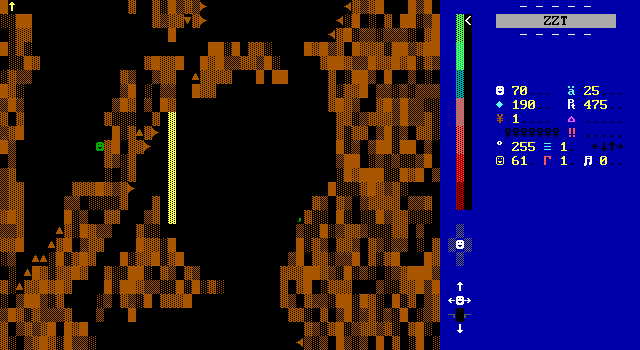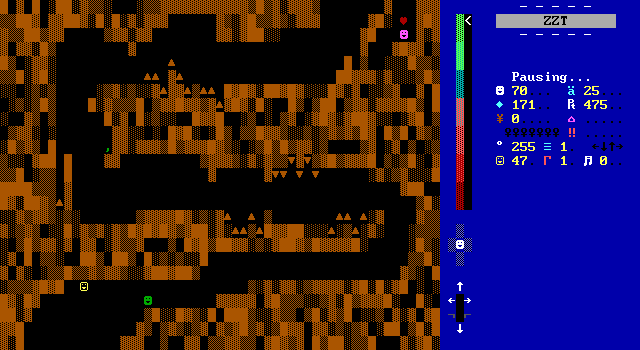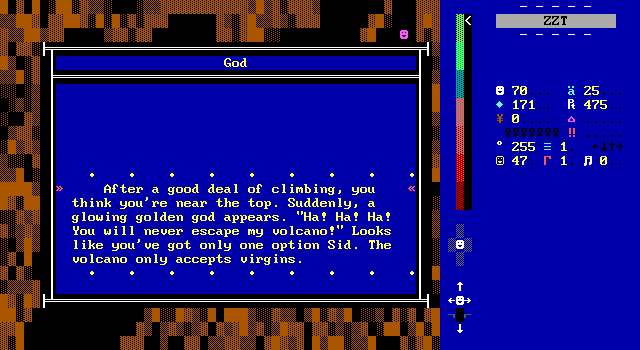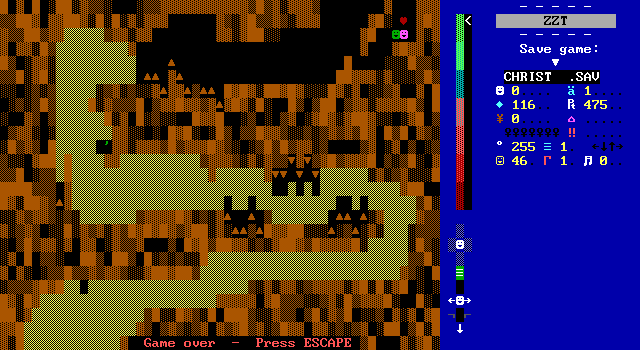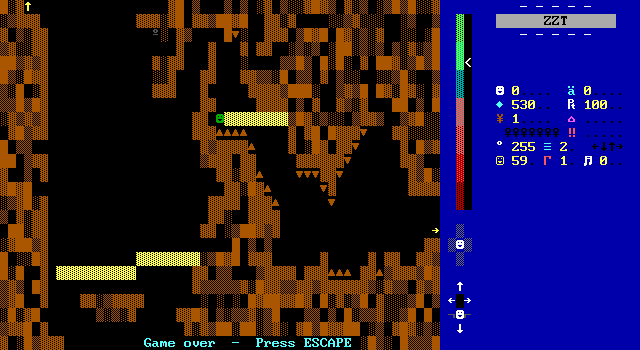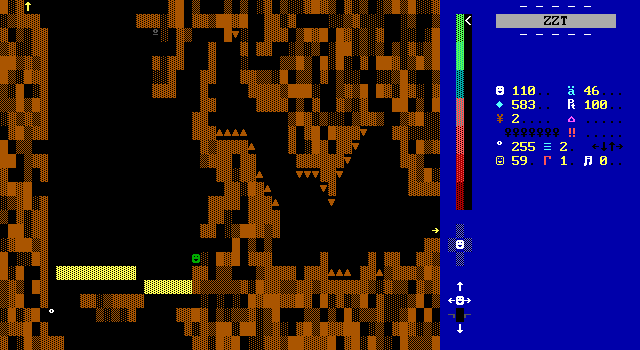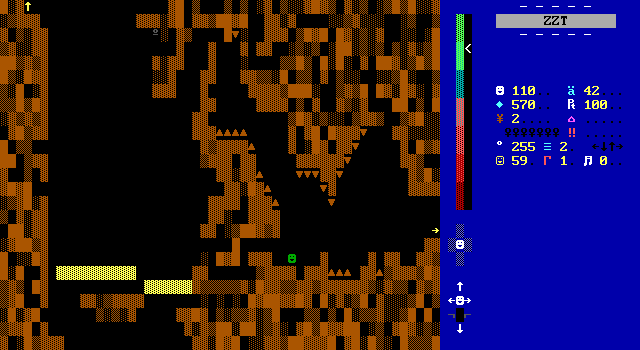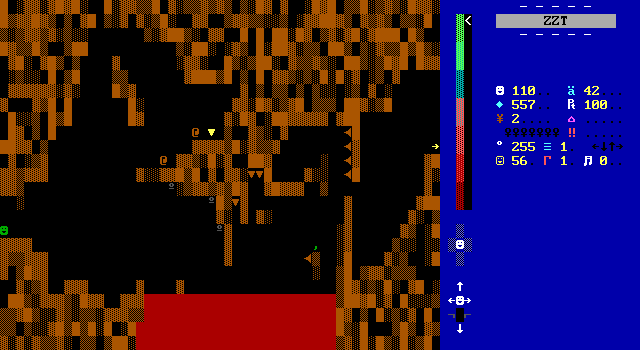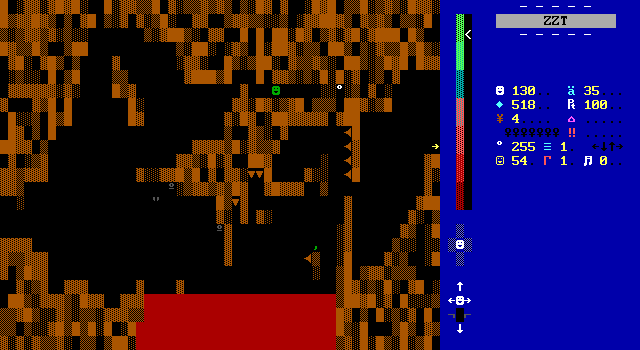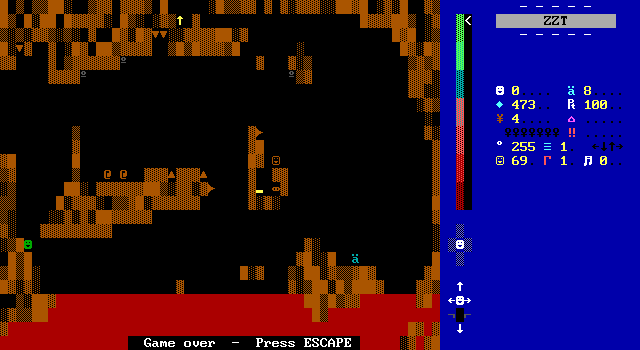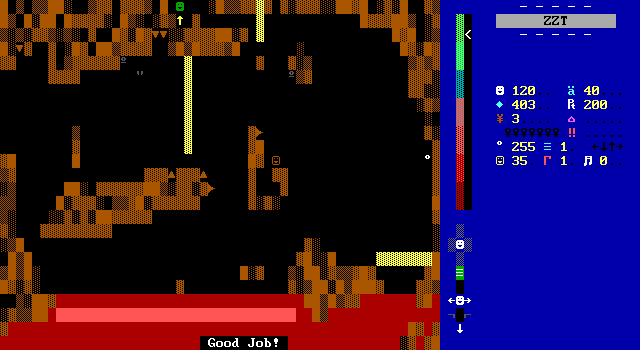 Final Thoughts
Does Sid's Disaster have problems? Yeah. It suffers from some major flaws in buggy spikes and a poorly handled situation of providing the player with enough ropes to complete the game. The final level takes a reasonably serious game and turns it into a sex joke. The menu based system of inputs isn't particularly elegant (though it's not one that could easily be fixed either). For lesser problems, the game isn't particularly fine-tuned in regards to balance. The global timer for the volcano erupting doesn't mesh with the flow of the game. It can be safely ignored, and if the time was tighter I think it would be too easy to run into situations where you'd have to restart to make up for lost time. The energy meter for climbing is another system that never really matters. Sid rarely needs to climb long enough distances for this meter to matter either.
Most of this could be fixed. I think Sid's Disaster would be better off if the timer and ropes were per-level, and the challenge could be improved by requiring smarter climbing techniques rather than having to guess how many ropes you'll need later on. The game's enemies are bland making the shooting mostly feel tacked-on. Shooting out walls to reveal hidden paths doesn't feel fun. I'd have loved to see shooting used more like it was in 7 - 2. Have Sid carve out resting areas for long climbs or clear some rock out of the way to make a leap possible. Maybe have some spike variant that can be shot to knock a stalactite down either clearing a way for Sid to move across the ceiling, or to use to raise himself up an extra tile from the ground to make a leap possible.
Playing Sid's Disaster definitely means dealing with some frustrations, but Commodore puts forth an impressive effort. Even when considering the game's flaws, Commodore really has created something special here. The way Sid moves through levels works great for ZZT, and this is hands down the best platformer engine I've seen yet. It's just rather than taking things to new heights, the bar Commodore is raising here is one that started rather low. This is a game that could have done with a sequel as I think the Commodore of a few years later could have easily cleaned up the bugs and really astounded with some creative level design.
When the game is working out, it's quite satisfying to play. Leaping from wall to wall and swinging your way up jagged terrain that in most games would be un-navigable makes Sid stand out. Its setting is fairly unique, and while it definitely gives Spelunky vibes as you explore the volcano hunting for gold and throwing ropes so you can better make your way through its levels, I want to make sure to point out that this game actually predates Spelunky by six years. You'll pick up those vibes before you finish the first level, and realizing Commodore wasn't trying to adapt something to ZZT but create something wholly original only serves to make its commitment to movement above all else that much more impressive.
So Sid's Disaster isn't the kind of game I'd call one of the greatest ZZT games out there, but it is definitely one worth checking out. The creative approach to ZZT platforming here takes one of its most challenging genres to do well and makes it clear that something better is possible. It'll leave you wanting more, with a clear recognition that there's something special here that just needs to be developed a little further to meet its potential. I would argue that this was definitely the game that put Commodore and Mirror Image Games on the map as rising names to look out for in the ZZT community.
Oh yeah, I said I'd include a map of the volcano. Ther are a few minor inconsistencies and the side passage can't quite connect flush with the rest of the levels, but it's really impressive to behold! (Click for full image.)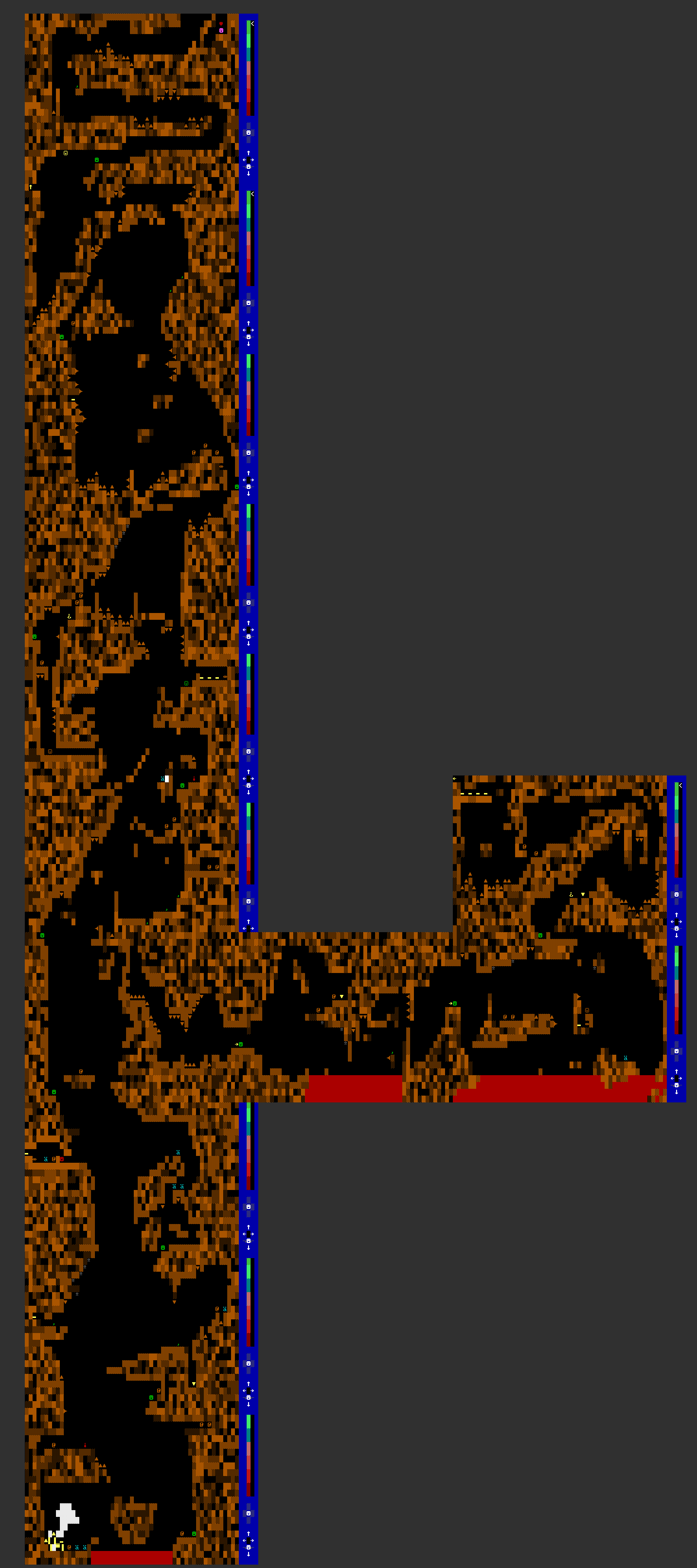 ======
A Worlds of ZZT Production
======
The Worlds of ZZT project is committed to the preservation of ZZT and its history.
This article was produced thanks to supporters on Patreon.
Support Worlds of ZZT on Patreon!