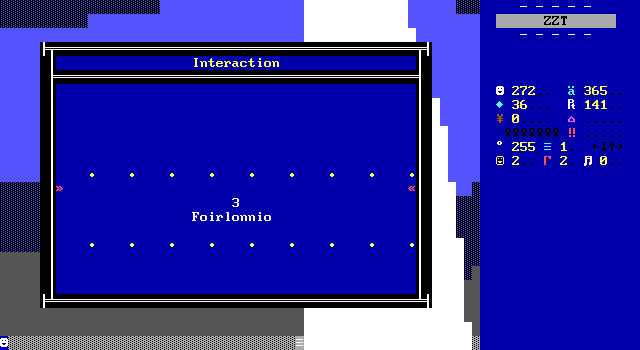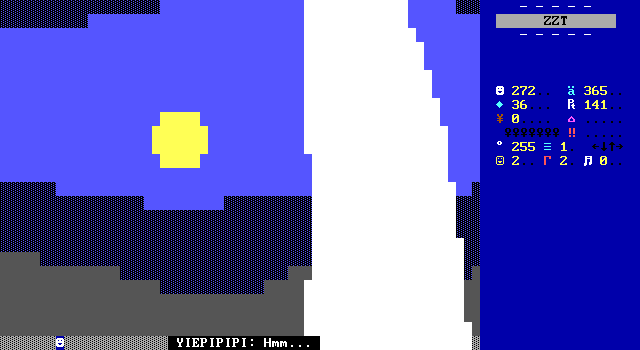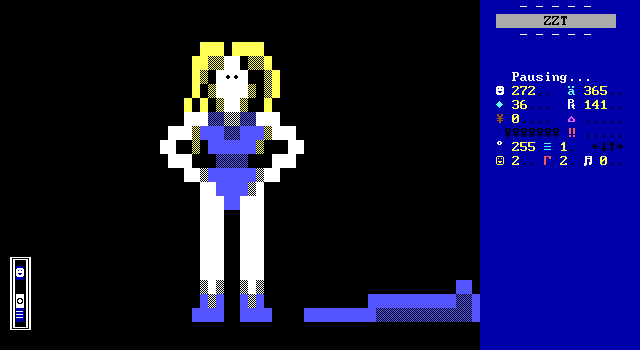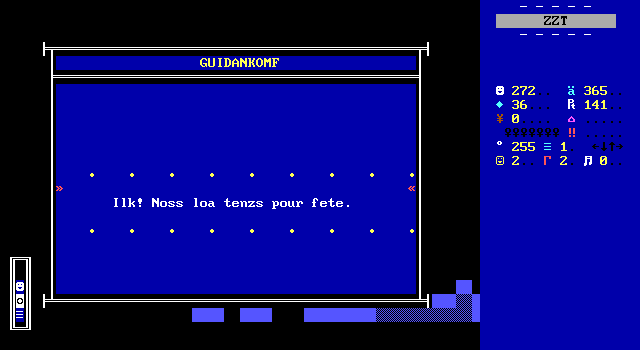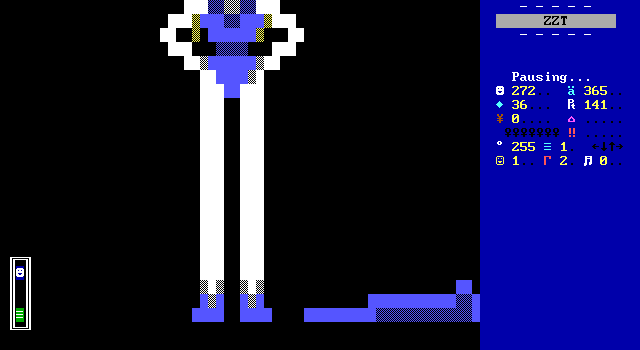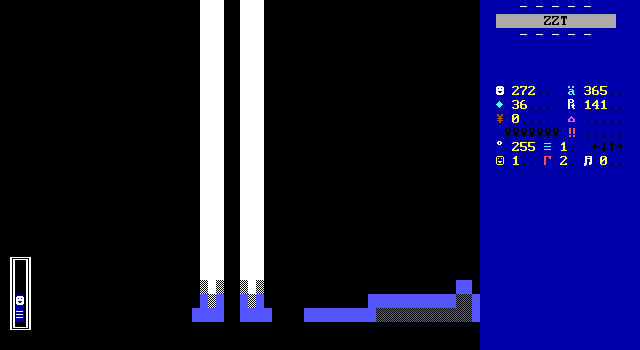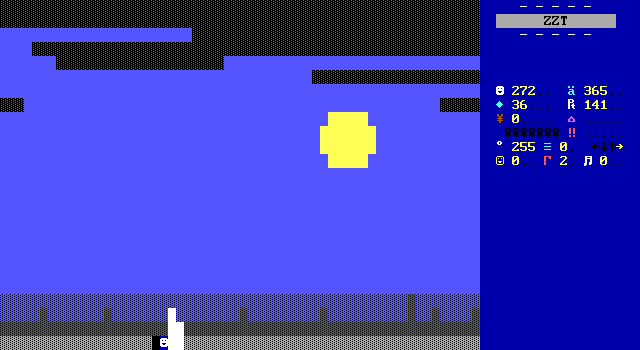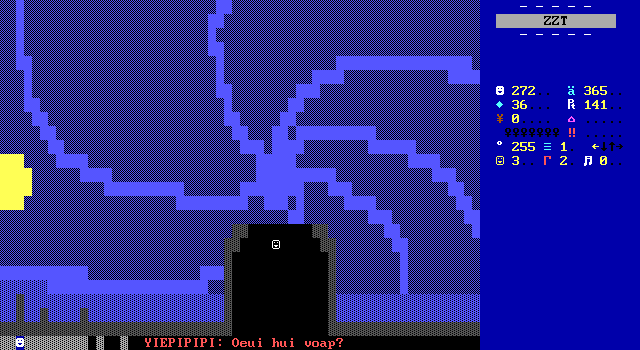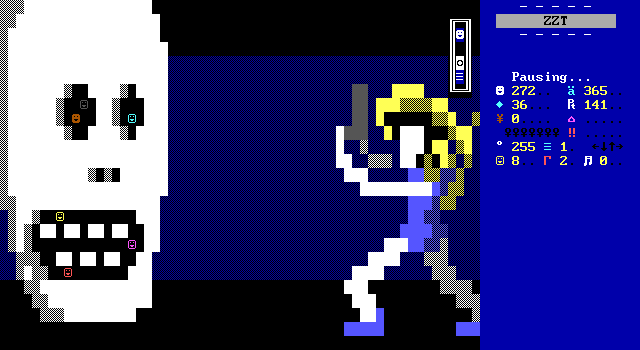 GUIDANKOMF
• • • • • • • • •
Elh voap, elh Schrind. Lasse Voan tuep
fi vankrobahn.
YIEPIPIPI:
"Fi! Fass lasse voap Oryan?"
ESKLELLO:
"Ulus."
YIEPIPIPI:
"Yonne ela suloranoa! Yankri!"
ESKLELLO:
"Ulus."
YIEPIPIPI:
"Yonne Oryan maintenent!"
• • • • • • • • •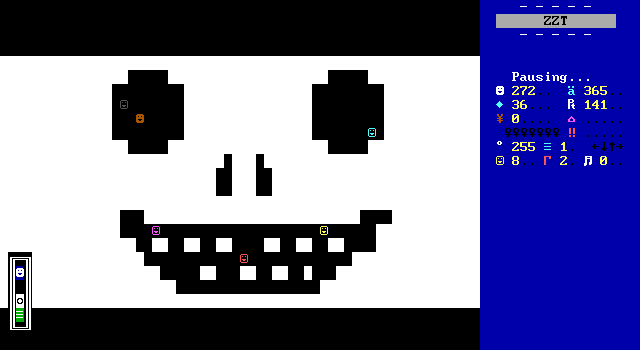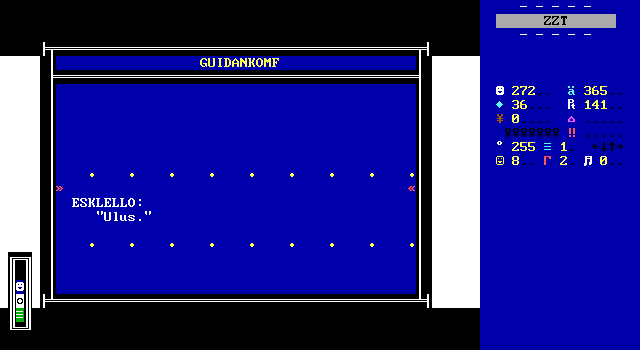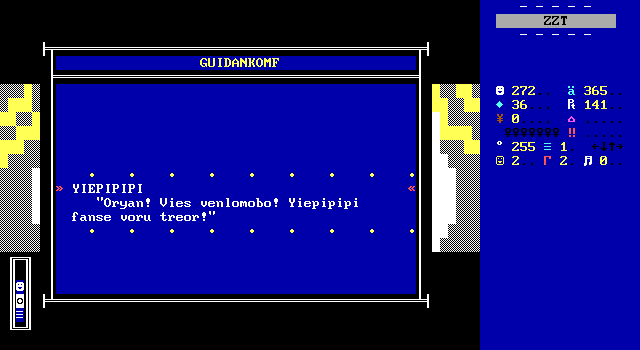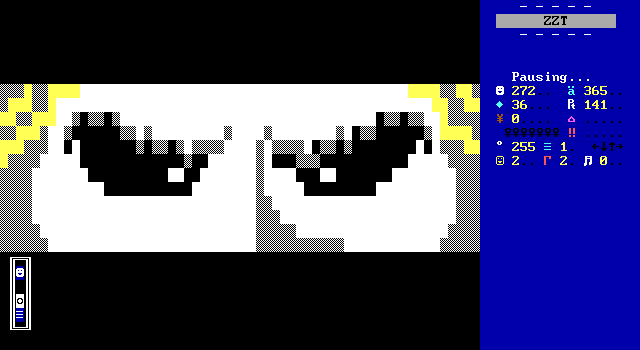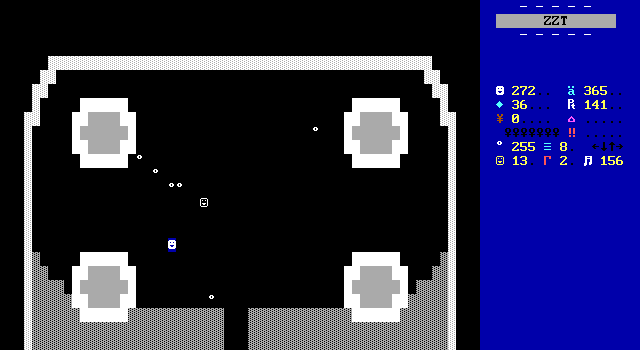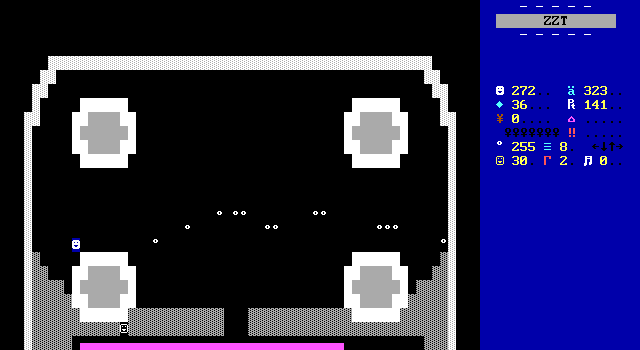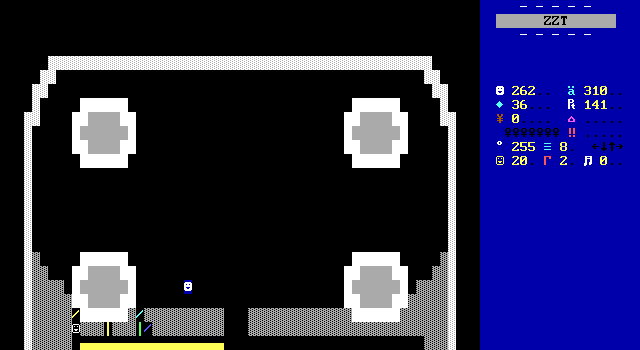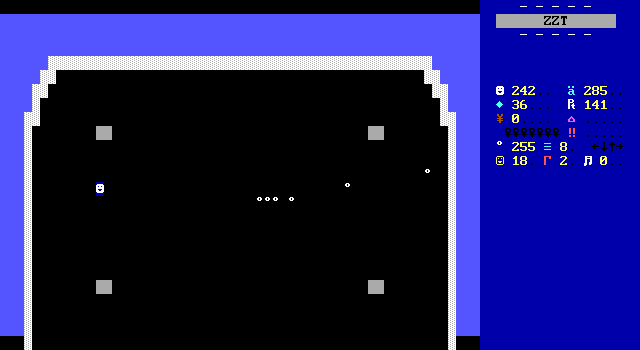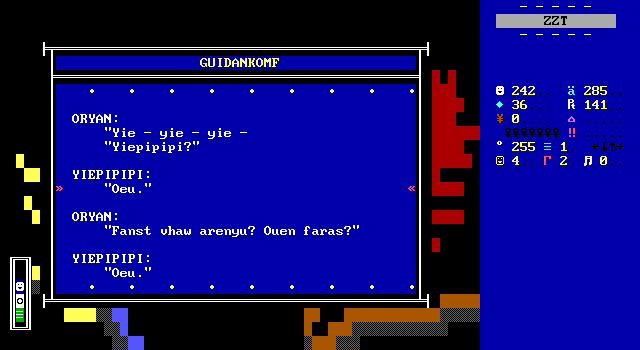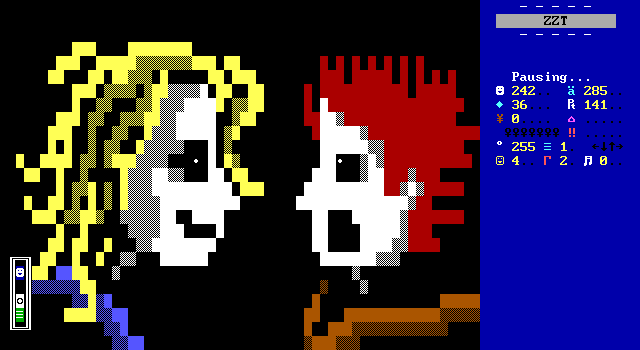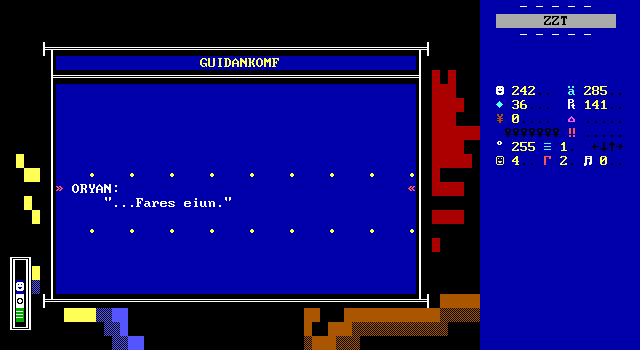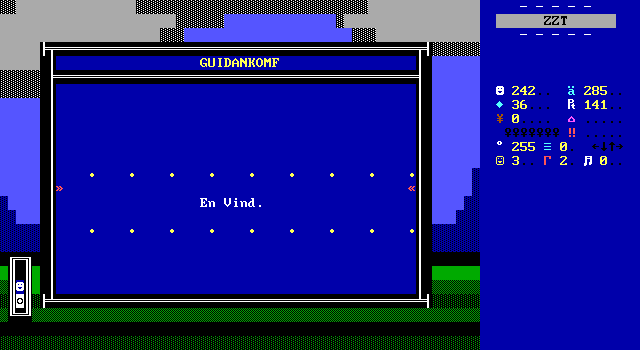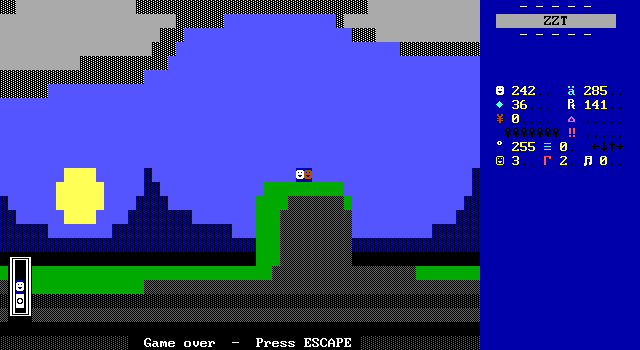 Final Thoughts
Yiepipipi is a game whose goal is to tell a story, with the challenge of doing so without having the luxury of words. It's not a game without language. The text is structured in a way that certainly feels real, and I think that offers a very different tone than the earlier mentioned silence of Winter.
QR Leon is able to impress here by rising up to that challenge and understanding the benefits of a medium like ZZT (really gaming in general) to tell a story. Clearly if this was a book it would be gibberish, but what I'm talking about here is the ability to encourage the player's curiosity. Everything in the game feels just a little bit fantastic, as if you're part of a folk tale from a culture that you have no background on. There's a sense as you move through it that things will become clearer despite the fact that after playing through the whole thing, I can't claim with 100% confidence to know a single word of its language.
Yiepipipi's language, without being something to comprehend, in turn becomes a way to figure out more universal human emotions and experiences. From Yiepipipi's surprise as she looks out the window to her flashback to Oryan whom she loves, the game's emotions are clear even if the language is not. The use of a fictional language allows you to recognize these feelings as something innate. Yiepipipi could have been a story of any culture, where a woman rescues her love from the forces of evil. That's a pretty simple story to write in any language, but if this game were in Dutch, German, Korean, or anything else, it wouldn't feel as special. Sure the text would be just as inscrutable in any non-English language to me, but I would know there's an answer if the language was a spoken one.
Yiepipipi not being bound to any specific culture, and playing with these shared themes of love and heroism, allows it to feel like it could have come from anywhere, and without a true answer for "where" it originates, it gets to be a game that feels like a strange glimpse into somewhere else, whose woods are more important than its trees.