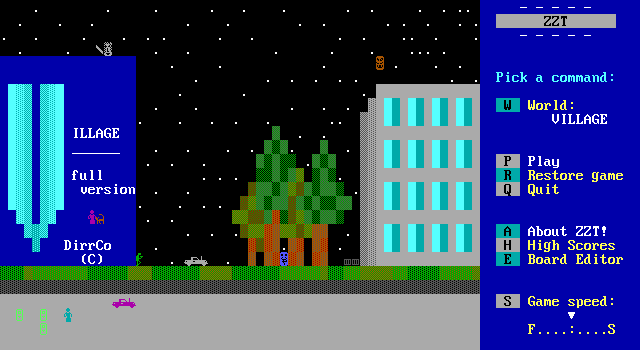 Our poll winner this month was the recently added option Village. I can't be sure whether it won because of its plot synopsis, of "You witness a murder and the killer is after you! You decide you don't wanna run or hide, but seek and kill this guy" or because of its very distinct looking title screen which shows off one of this game's unique features: the use of a custom font.
For me, choosing to add it to the poll was because of the plot, but in the end this game has such a unique look to it that it feels otherworldly almost. There aren't too many ZZT worlds that actually use custom fonts, and in fact the only other game covered on this site since 2016 to use one was Commodore's Angelis Finale.
Fonts ultimately don't get a lot of use in ZZT because the offered increase in fidelity when representing something comes at the cost of a lack of abstractness. Since so many of ZZT's elements have one and only one character, you run into these situations where a now more concrete representation suddenly becomes inappropriate to use for something else. Passages are probably the best example of this. ZZT's "≡" notation with a background might not look like how one would draw a door or a staircase, but you can kind of see a bit of either in there. Actually turn that character into an 8x14 drawing of a door, and suddenly you need to consider how if at all, your game will have stairs.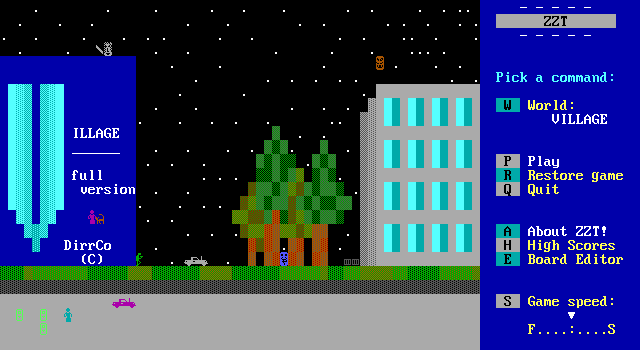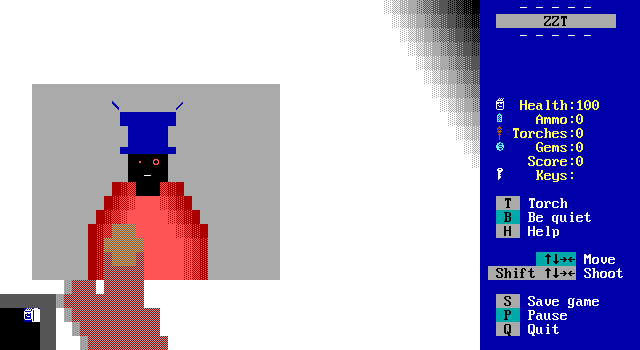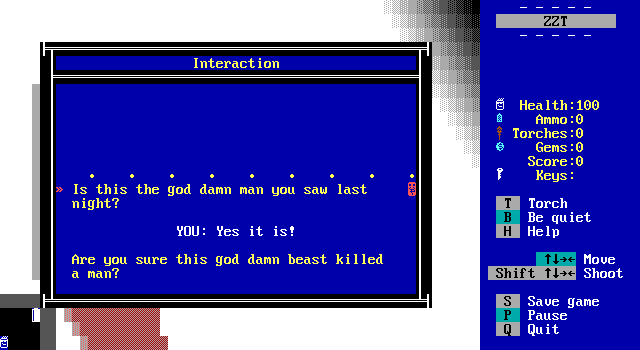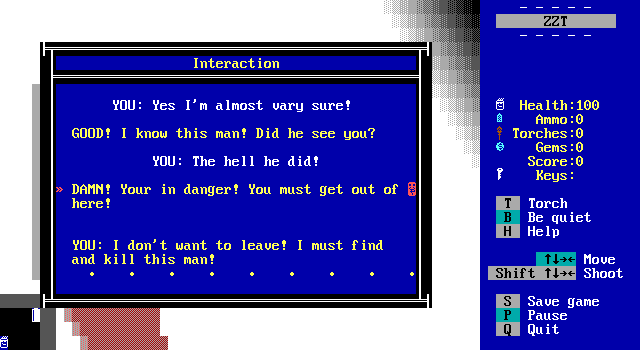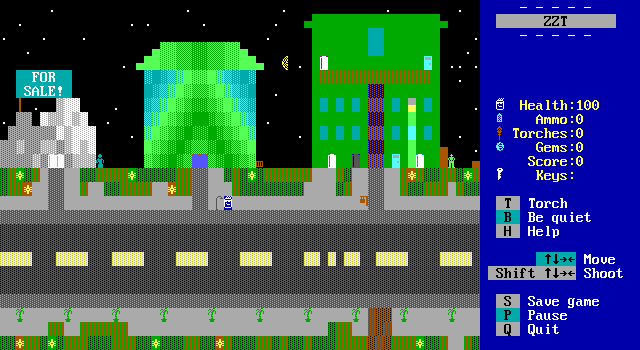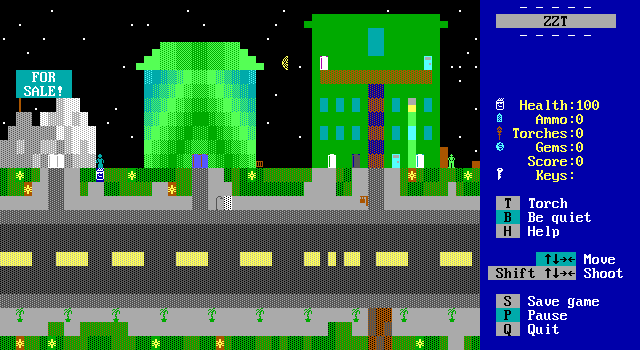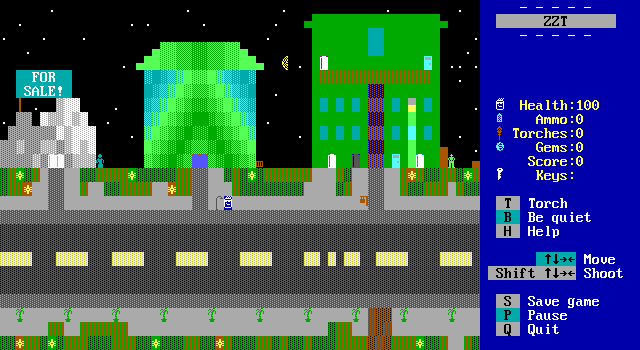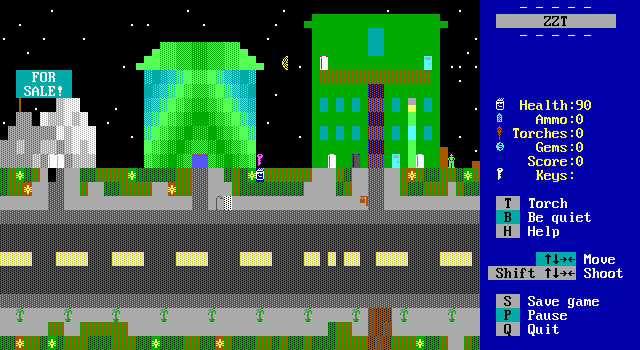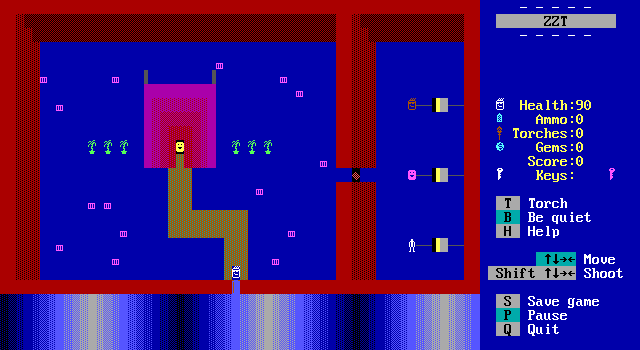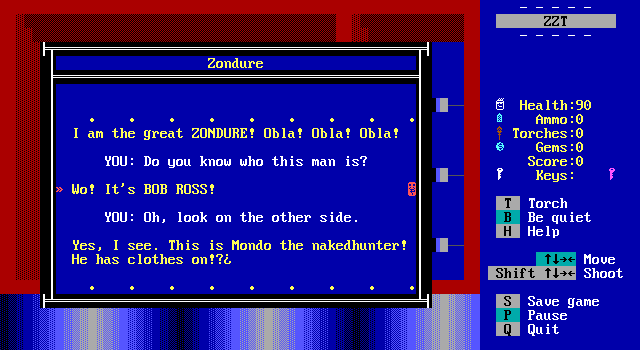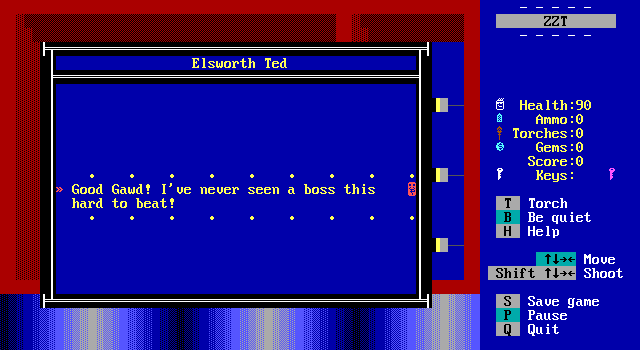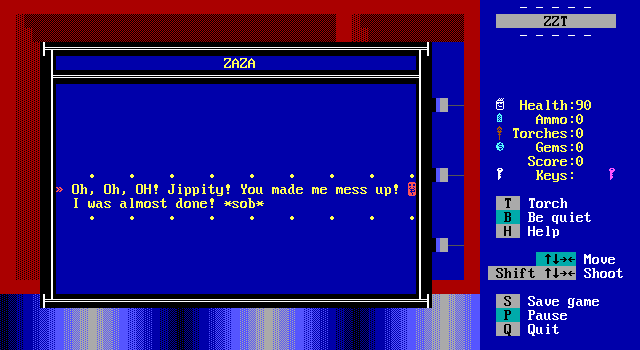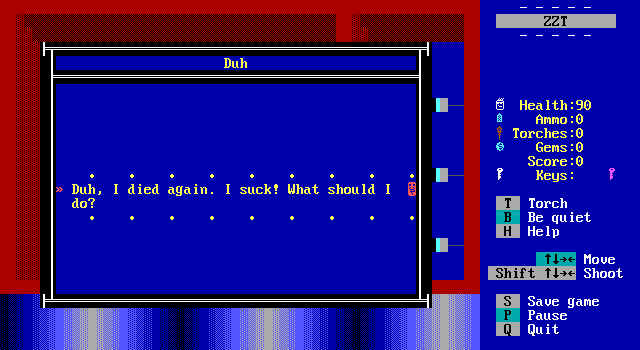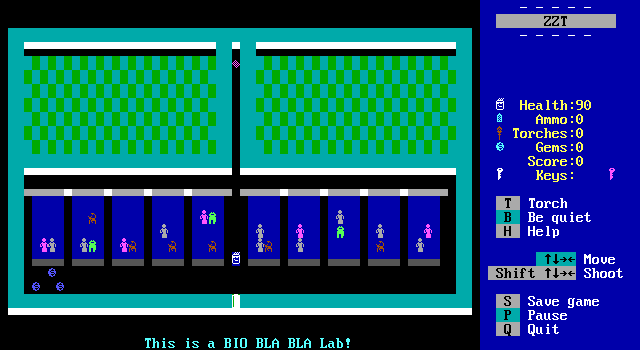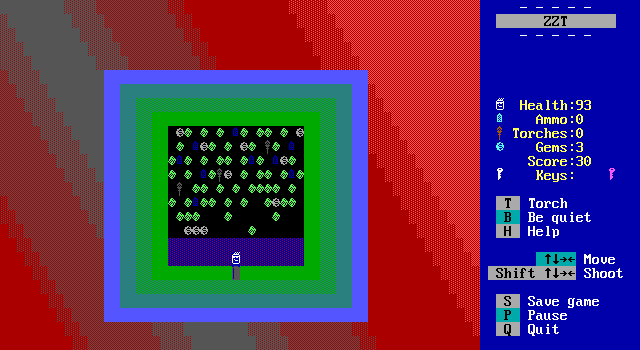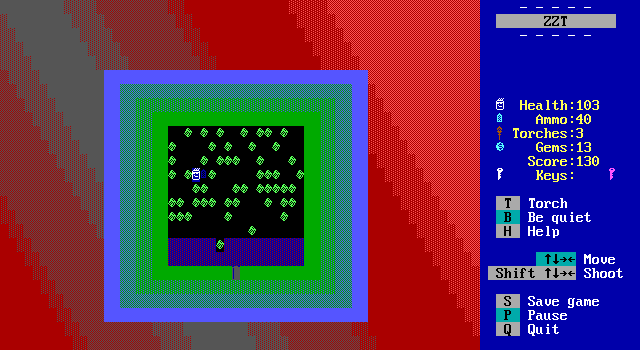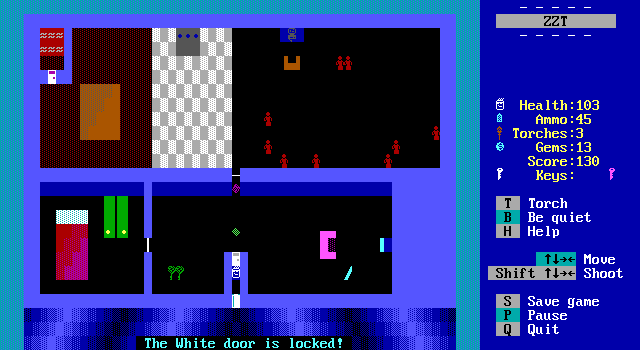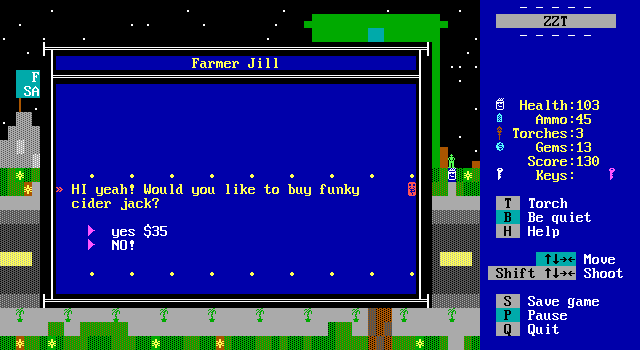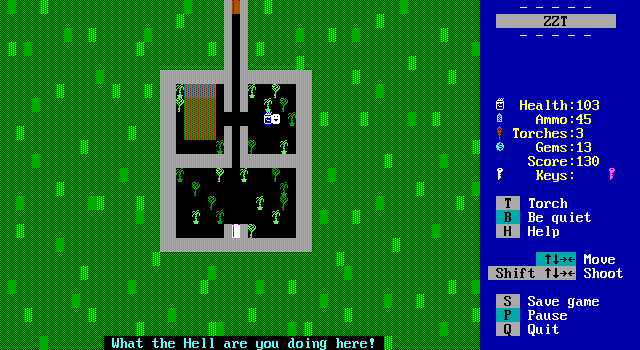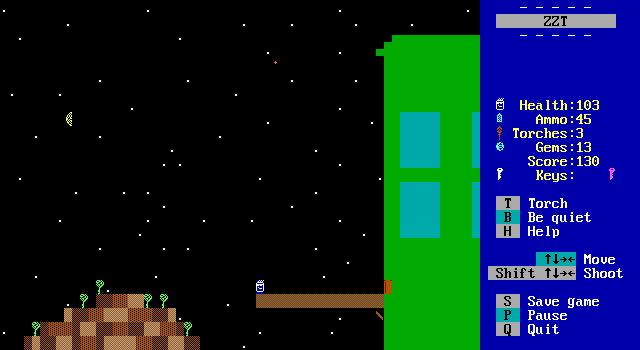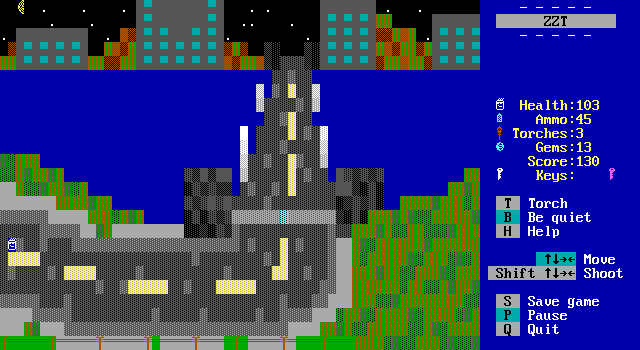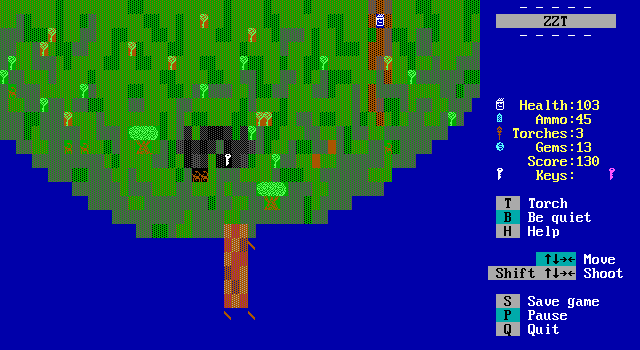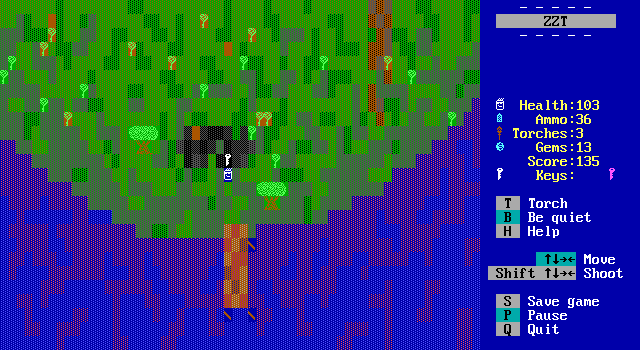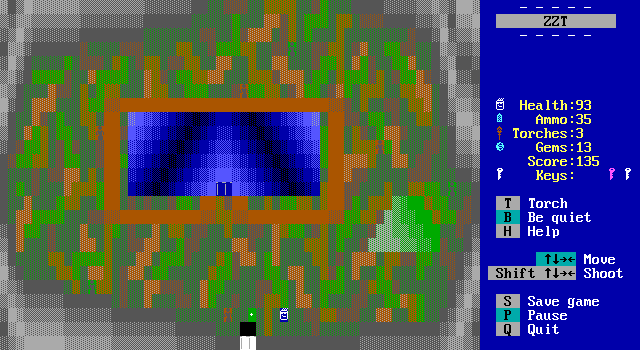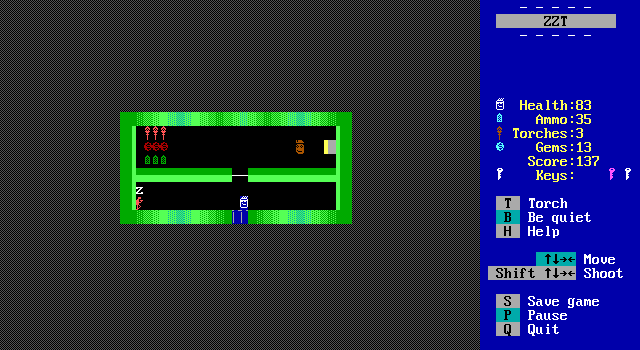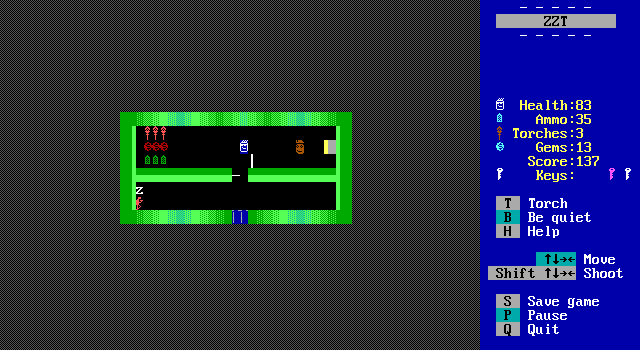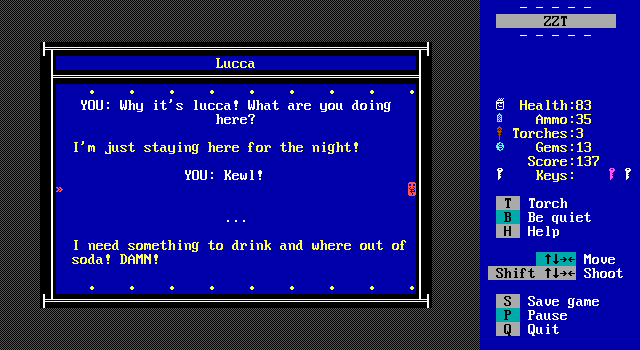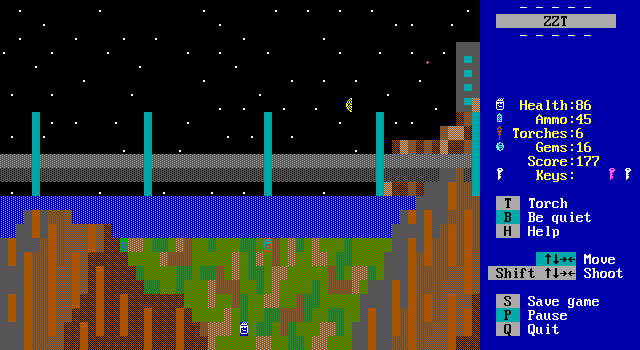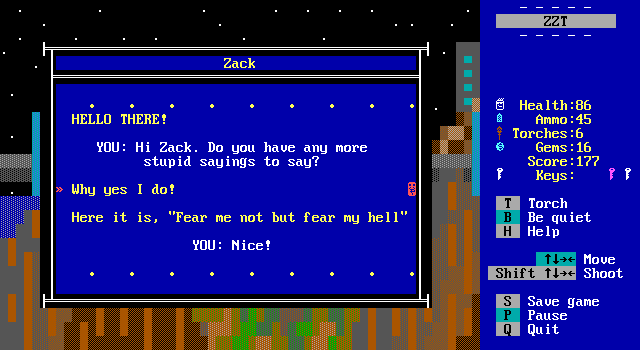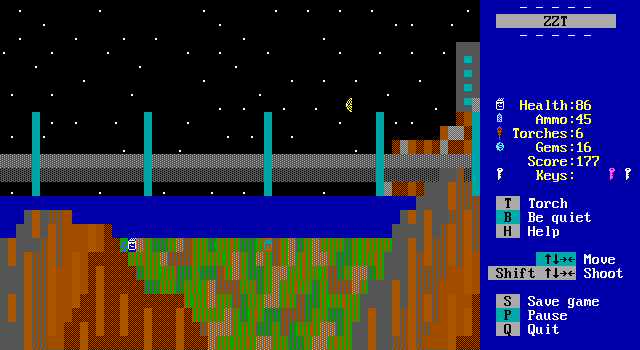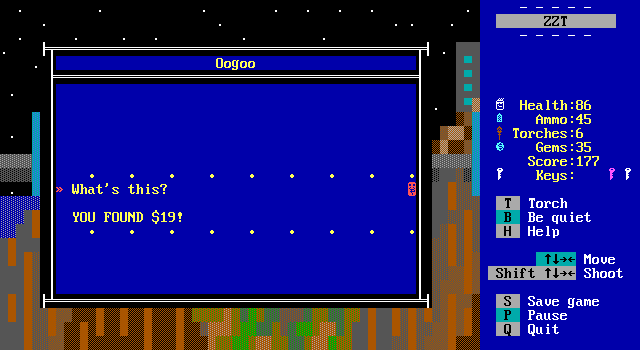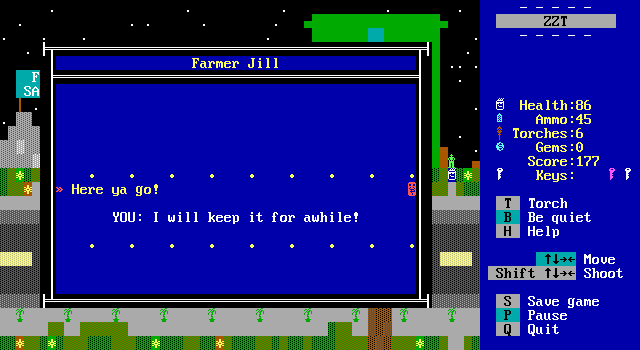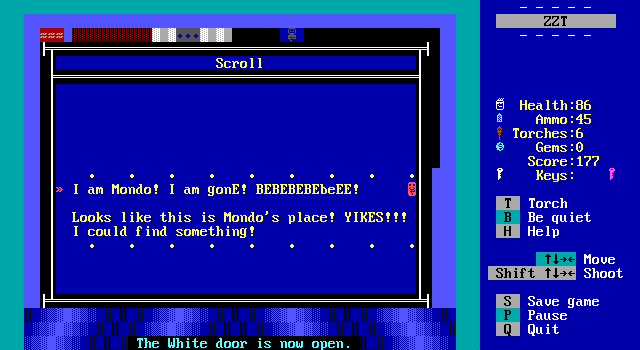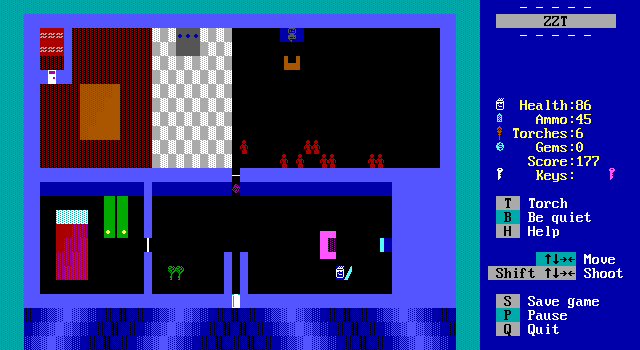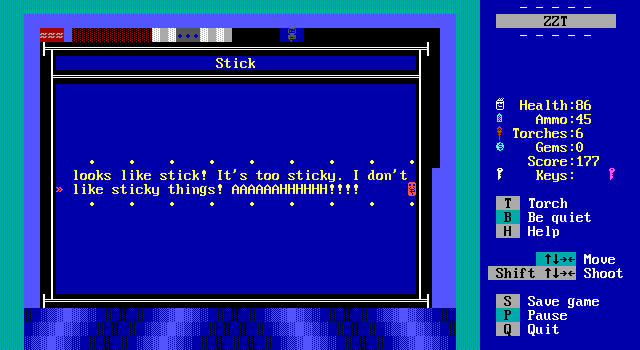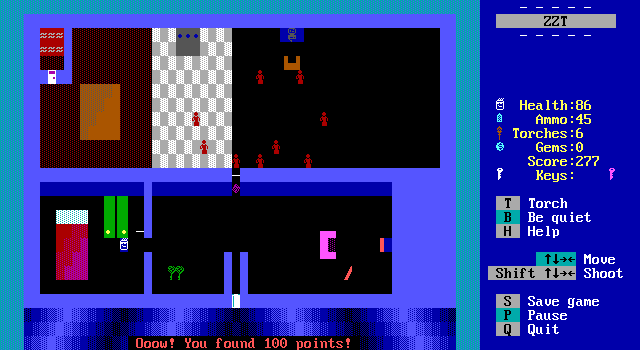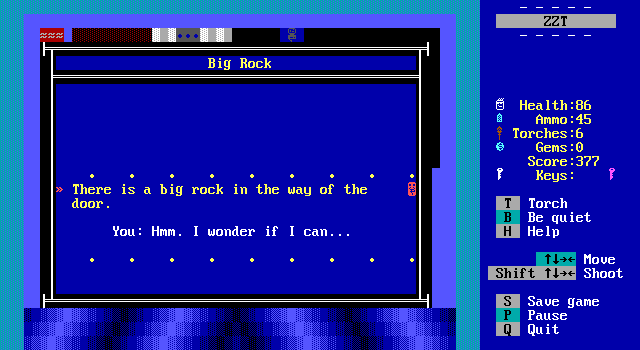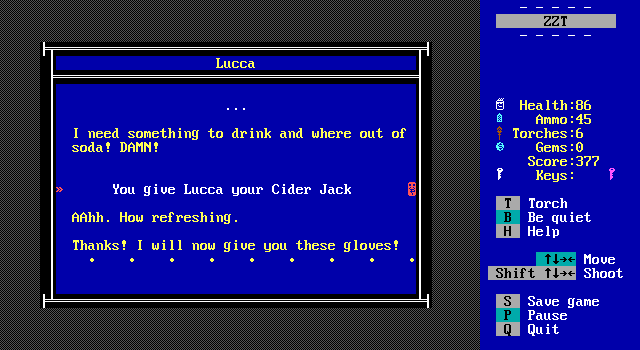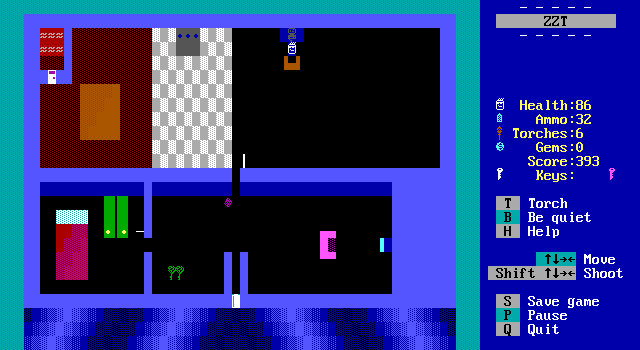 Computer
• • • • • • • • •
Wo! You turn on the computer and enter on
of Mondo's text files.
IT READS..
DEAR Brother Londo,
I have killed secret agent Edward and
I know I saw someone else there!!! I must
seek and kill this mon I mean Man! I will
be at Lilly park hunting!
Your brother,
MONDO
YOU: Hhmm! He thinks he is going to kill
me! Oh, I will show him!
• • • • • • • • •